© ALL RIGHTS RESERVED 2021
Last weekend, I conducted my first-ever blogging workshop. It was everything that I dreamt of. Do most people think blogging is something fun? Passion project? Time-pass. And here's where I shared my honest story as to why I started blogging in the first place.
I'm Cherisha and most of you would know me as 'inspiredbycherisha' on Instagram. I want to back-slide a bit to share with you my personal story of how I started blogging because the events of my life were quite a story.
Blogging started out as a passion project for me. It was a place where I pour my heart to a digital world, not knowing if someone is reading my piece or I am just parking my thoughts in a space where there are millions of others that blogging.
MY STORY OF BECOMING A BLOGGER
For 5 years of my life, from 2011 – 2016 I worked at the bank as an assistant manager for the ANTI-MONEY laundering team and I loved it.
But I always wondered like, what is there to like apart from this banking lifestyle I lead. AND when I say 'banking lifestyle', it actually meant travelling 2 hours of my life, back and forth from Seremban – KL by waking up at 5 am to take the earlier bus to Pasar Seni – and from there, I commute by LRT to Dang Wangi station and from there, I had to walk at least 25 minutes to reach Citigroup building in the middle of KL's busiest city. In these 2 hours of my life, I always asked myself 'is this what my life is – TRAVELING.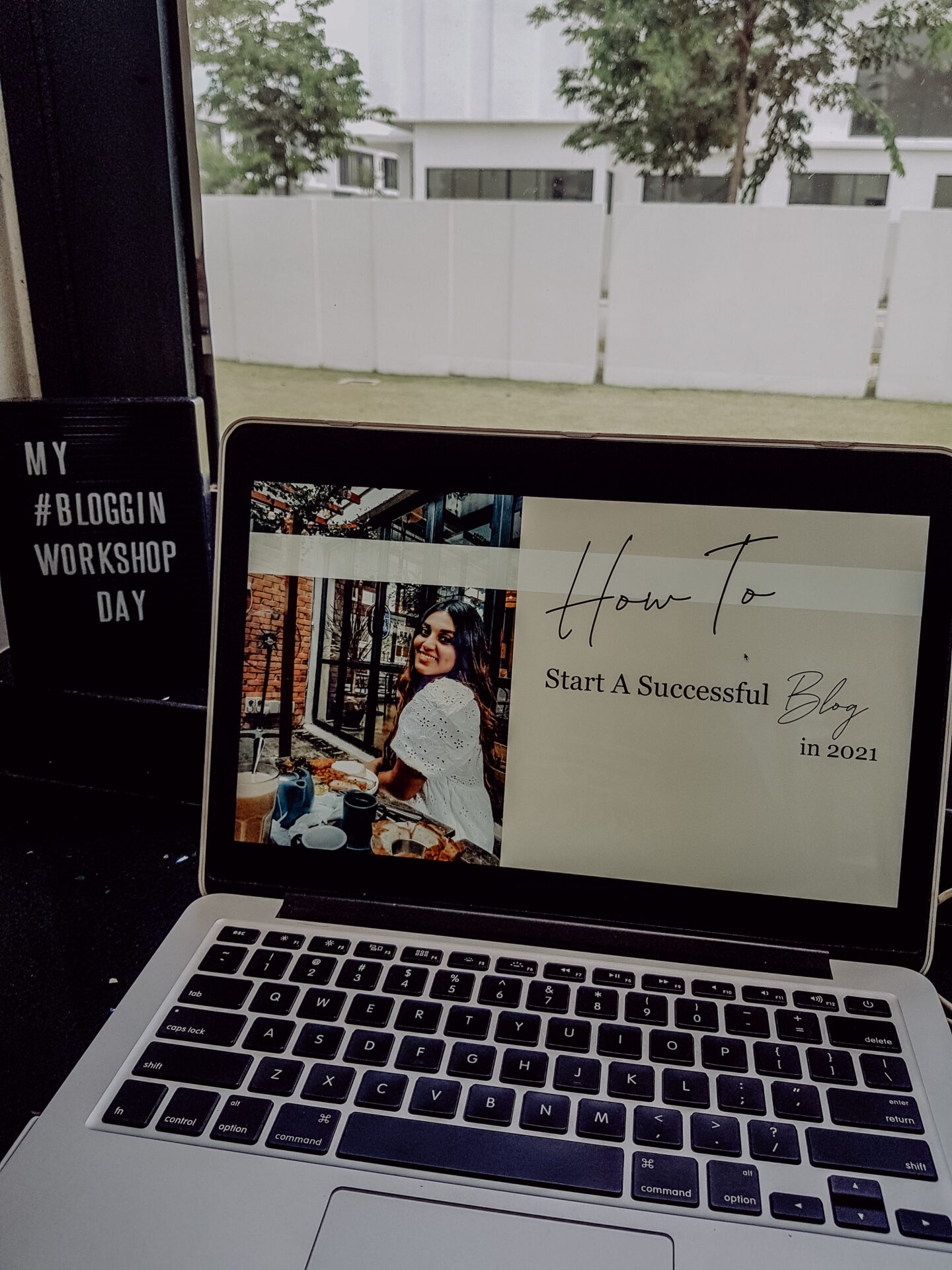 It honestly took half of my life and let's not forget my going back time. Now apart from that, it was a tough job. It requires a lot of focus and my mind has to always be diligent over the slightest details and that's just where my caffeine addiction started. Now, it may sound sad but I honestly learnt quite a lot from this job. It made me very independent in my day-to-day life and taught me how valuable time is. Unfortunately, one morning I had a hand injury over a dog-bite and that caused my right arm (i will share about this story some other time) hence to cut the long story short, I was rushed to the ER for an operation and it left me with no choice than to leave my job because I had to heal. And since I had some savings in the bank, I thought I could sustain myself through until I get another job. Now, when you leave your job, you also leave the insurance policy part out. That's where I had to spend most of my money into my medical and that left me broke. I was RM 0 savings in the bank, a couple of coins in my purse. I was ashamed to ask my family for help and it ate me inside out.
That's where I decided I want to write my thoughts out. Not those fancy kinds of blogs that share a delicious meal or luxury travel, but I want to share the realness of a person. Who that person is behind closed doors when nobody is watching or how vulnerable a person can be when their world is falling apart? I mean, nobody is talking about it. Why can't that be me?
Now, here I was. Staring at my laptop for hours not knowing what to do, where to start, or how to even design a layout/theme for a blog. I mean, come on I wasn't all tech-savvy. But Google had been a great friend. So, I spend the next couple of weeks learning how to setup a blog and my fiancée was such a help! I wouldn't have made it this far without his support … **low key I love you**
Today, my dream came true!
Fast forward from there, here am I today. I completed my first blogging workshop successfully and it was everything I visioned it to be. I had the chance to share my experience as a blogger in the social media world and how to make a real income from it. I never knew it was possible until I found out secrets to make constant money online.
My blogging workshop is titled, How To Build A Successful Blog in 2021 and inside my blogging course, I shared:
What is blogging?
Building YOU as a brand.
How much to charge for a sponsored blog post?
How much to charge if you're an amateur blogger?
Have a media kit?
I'll teach you why creating quality content is important to build YOU as a brand. Or grow a following. Work with brands. Build a business.
The Blogging Workshop is filled with the strategies that helped me grow my following on the 'gram from 0 to over 14k in under 3 years and land collaborations with some of the largest brands in the world.
It's also the course that will help women to grow influencer businesses, leave their 9-to-5 jobs, and work with brands like The Body Shop and Neutrogena.
If you would like to join my future blogging workshops then email me! Let's get your enrolled.