© ALL RIGHTS RESERVED 2021
This blog post was made in collaboration with IDW Design & Build and all my opinions are my own.
Lockdown, lockdown, lockdown.
This word has been circulating on the web and news for more than 1 year now and this situation forces all of us to stay at home. Before the pandemic, I was travelling multiple times a year. Sometimes it's South East Asia or long-distance travel trips to Europe. With the implementation of MCO, many things have changed and taught me major life lessons.
One of them is the love that I have discovered for my home. I know what you're thinking! You miss the freedom of being outside just to watch a movie or stroll through the malls or best to board a plane to enjoy a good holiday. Staying home has many benefits especially when you have a home that is comfortable and nicely decorated. Staying home can be a beautiful experience – if you make your home your own little oasis. With my new motivation to decorate and style my home, the very first thing I did was to jump on Google, jump on Pinterest, jump on Instagram, saving and screenshotting tons of interior design ideas – cluttering my phone space and never looking at these pictures again.
A Closer Look Inside – IDW Interior Design Book
Little did I know, that the ideas I was looking for were found in a book. Yes – an actual physical book with pages to turn, something you can touch and feel. The IDW interior design book has every design that you can think of. From minimalistic designs to luxurious ideas, which make your home look outstanding! The problems that I faced during my journey of styling my place inspired me to collaborate with IDW, so I reached out to them and voilá – it resulted in a beautifully designed home and a review for you guys!
Let me give you a quick overview of all the bonuses you will get once you have your IDW interior design book.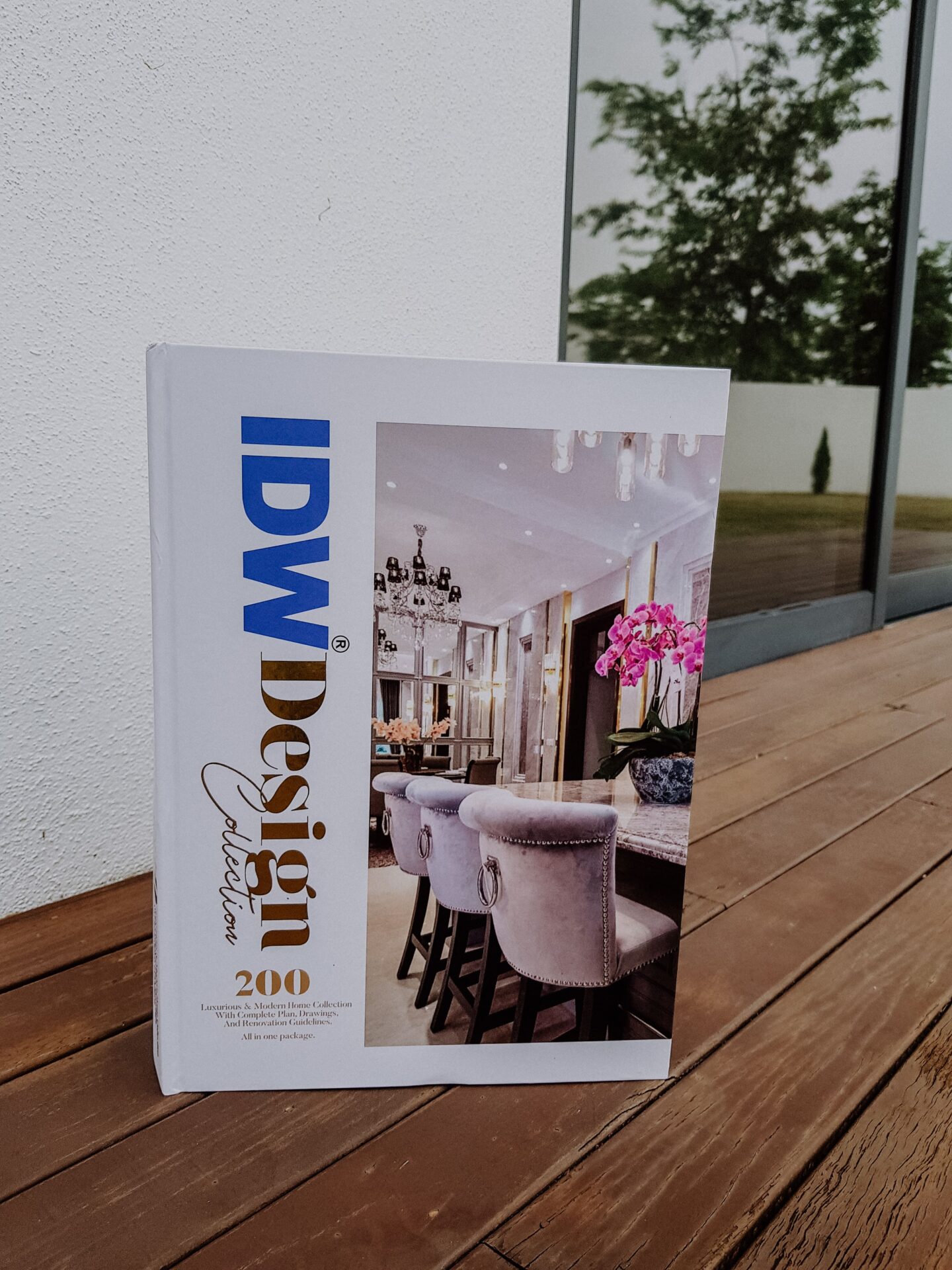 Digging through this newly launched book, you will find all the drawings and visual illustrations. The IDW Design Collection book will help you choose the right layout drawings and visual illustrations of your home. In order to have a coherent design, you must first decide which theme you want to choose for your castle. IDW interior design book will help you find a well-thought-through theme, that you can follow.
You will find exclusive designs from the company's former clients, so you can see real-life examples and perfectly finished home design projects.
Grab a cup of coffee, lay back and skim through over 200 design ideas to visualise your own perfect home. And one of the coolest features of this interior design book is its QR Code implementation. Just scan the code and you will have all the design information in your hand in a matter of seconds.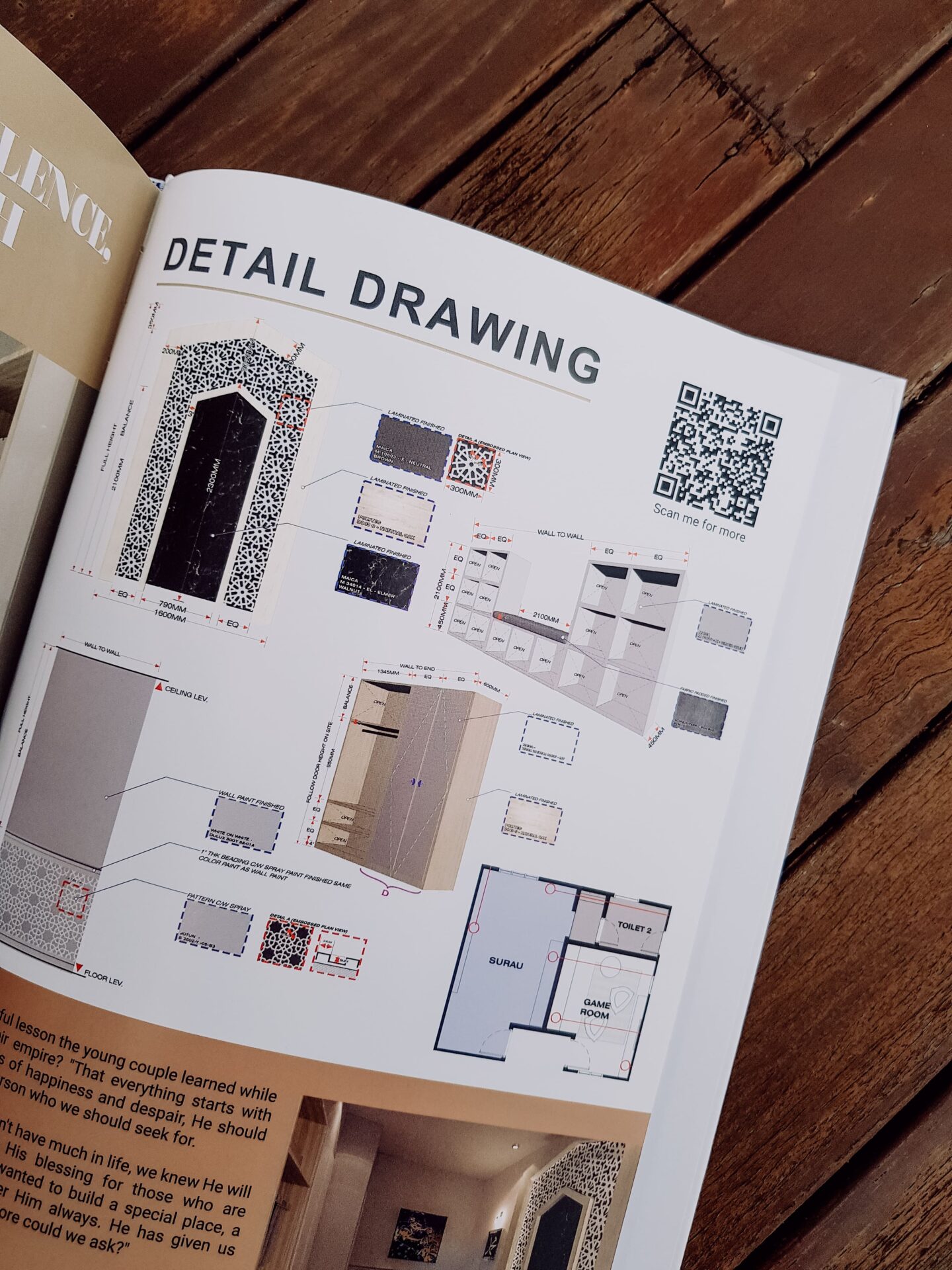 Get Your Copy Today!
My sister recently bought a new house and I suggested she have a look at the IDW interior design ideas. One thing is for sure – she was immediately hooked! My personal favourite can be found on page 78 of the book, which I showed her and again: Voilá! I am a firm believer that your surroundings are extremely important for your well-being. A messy room will never give you peace.
So, light a candle from time to time, read a good book, make a cup of coffee or tea and relax at home. It is your castle, shelter, and place to find peace and new energy. Travelling is good, but having a beautifully built and decorated home would encourage me to be in my own little paradise all year long, as the pandemic has taught me.
Click here to get your own copy of the book.
Let's redefine #StayHome to #StayInYourOwnParadise with the new IDW interior design book.