© all rights reserved 2023
TUMI made a striking entrance onto the lifestyle scene by launching its highly anticipated Fall 2023 Seasonal Collection at the prestigious Ilham Tower last week in Kuala Lumpur. The event was graced by an ensemble of celebrity guests and distinguished friends of the brand, including notable figures from the country's media and social influencer sphere.
The event, hosted by Sarah Lian, was graced by the presence of renowned actors Azrel Ismail and Malek McCrone, as well as the popular singer Cik Manggis and accomplished athlete Syazmin Firdaus. Influential figures like Brian See and Lucas Lau added a touch of glamour to the proceedings. Malaysia's esteemed actress and devoted TUMI enthusiast, Amelia Henderson was present too!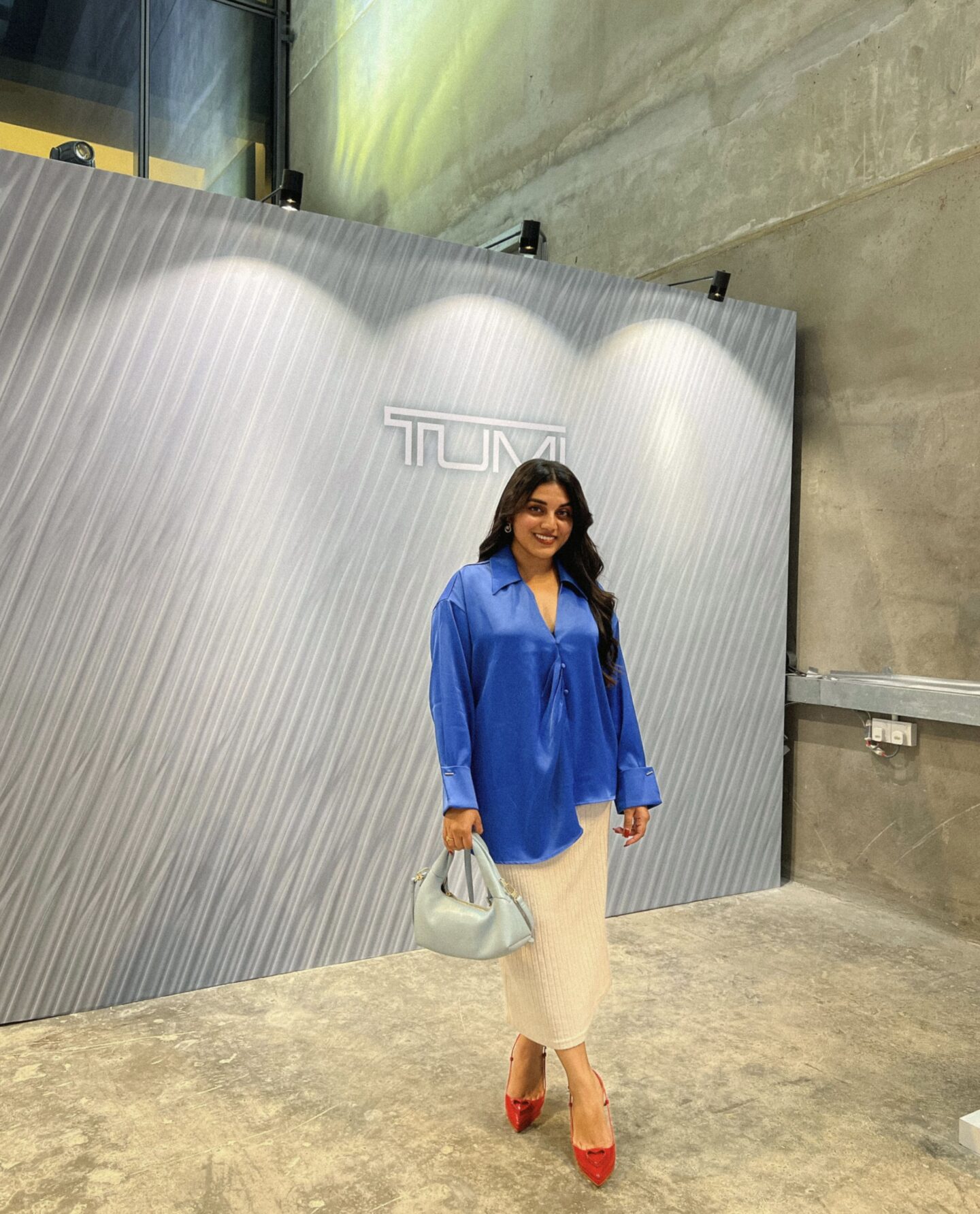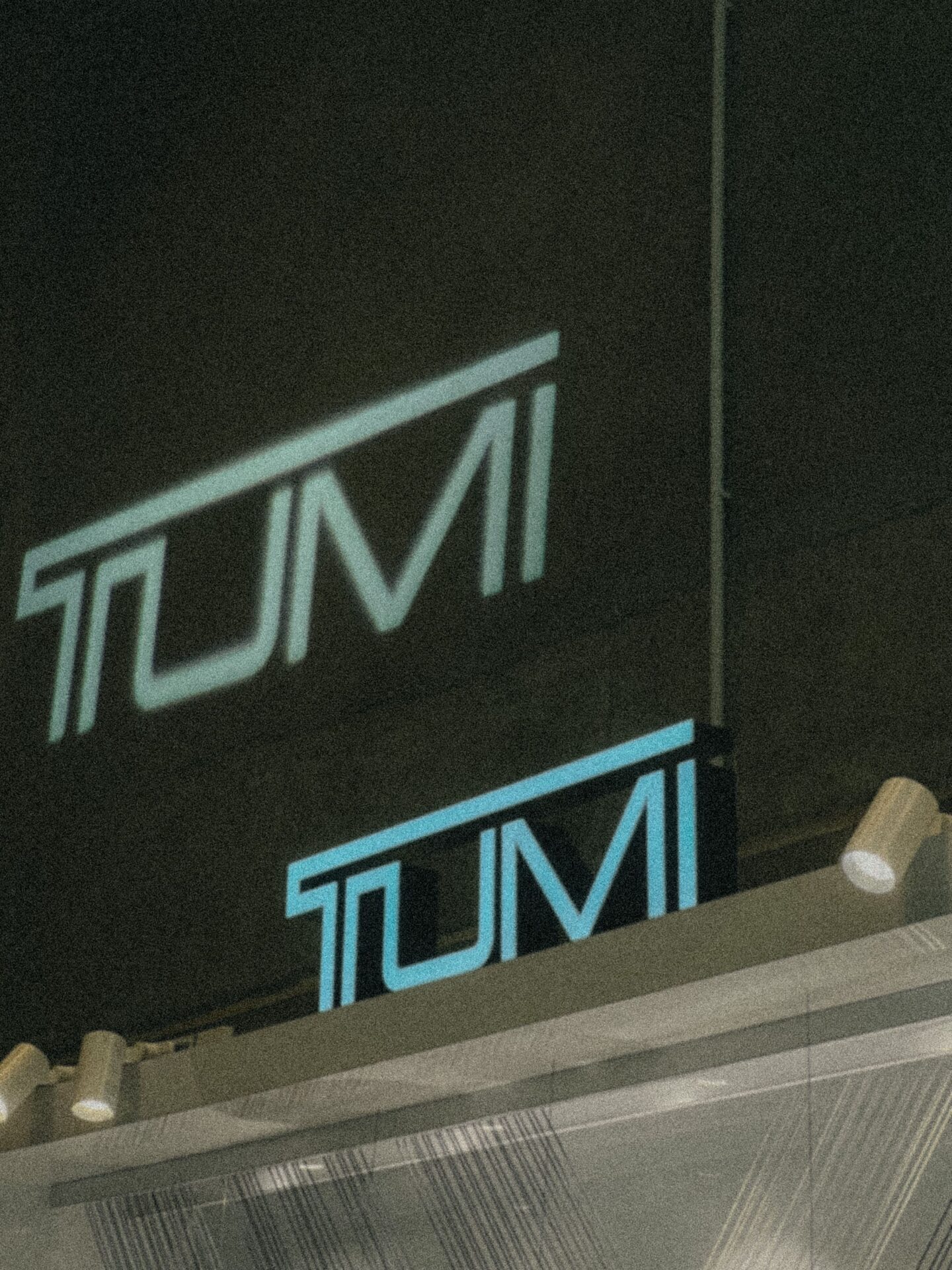 The grand Ilham Tower set the stage, where the vibrant beats of DJ Ashley and DJ LZZY infused energy into TUMI's Fall 2023 Collection Launch, immersing guests in an exploration of TUMI's innovative Hypercraft design concept.
"Essentially Beautiful" Collections
EVENT HIGHLIGHT NOTE:
The showcase highlights of the season include TUMI's 19 Degree Collection, which was displayed against an impressive backdrop inspired by the collection's signature contours and cutting-edge craftsmanship. The 19Degree is TUMI's most iconic hardside collection, courtesy of its elegant yet striking sculptural exterior, effortless manoeuvrability and durability.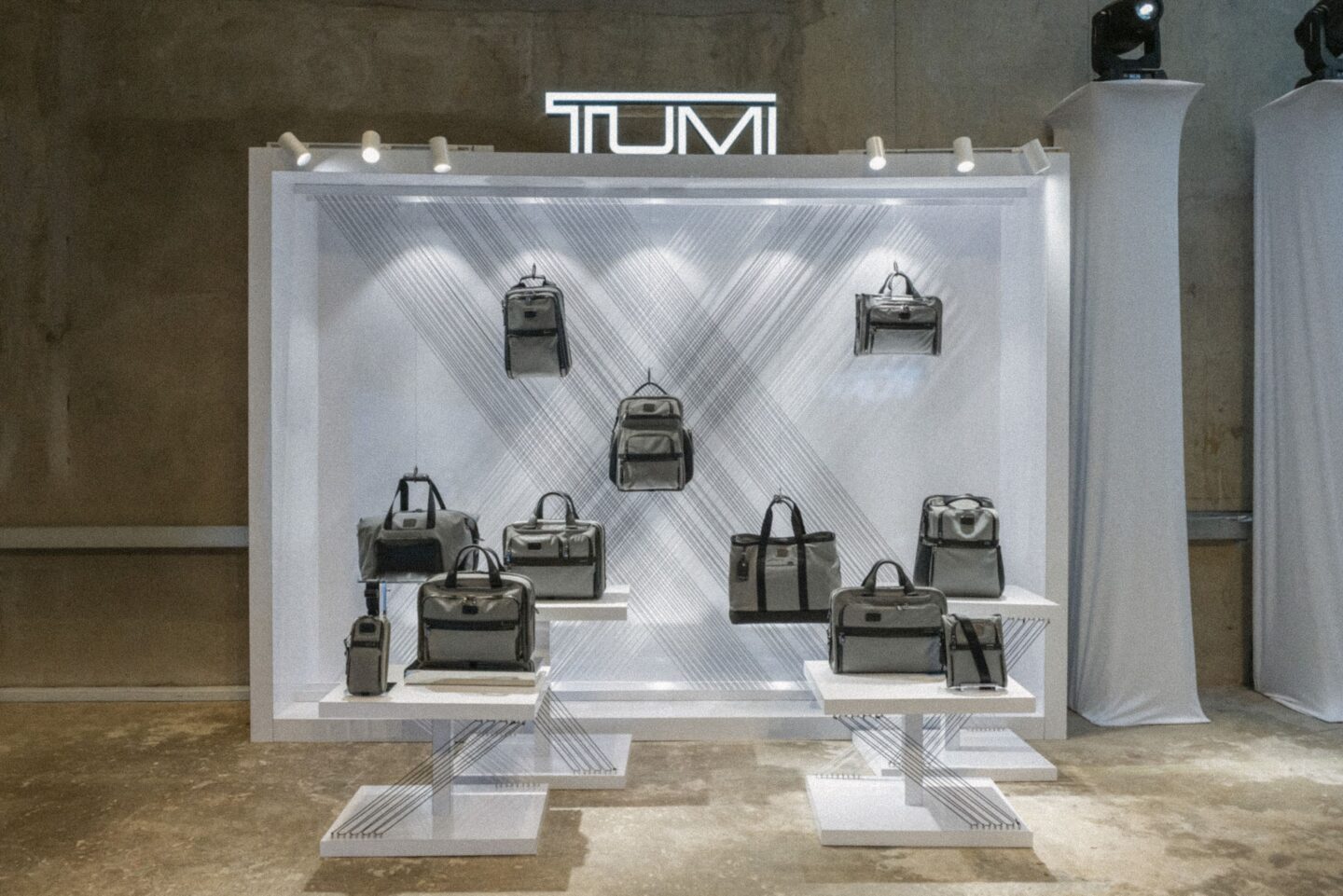 In addition to presenting key collections, attendees were treated to a glimpse of TUMI's captivating Fall 2023 Campaign, aptly titled "Essentially Beautiful." This campaign featured notable individuals like Formula 1 driver Lando Norris, pro-footballer Son Heung-min and acclaimed singer-songwriter and actress Reneé Rapp, that brought TUMI's Hypercraft ethos to life. It highlighted how TUMI's products combined sophisticated design with remarkable functionality, revealing the true essence of beauty in their details.
Key highlights of the season included the iconic 19 Degree Collection, showcased against a backdrop inspired by its signature contours and avant-garde craftsmanship. Recognized for its elegant yet striking sculptural exterior, effortless manoeuvrability, and durability, the 19 Degree Collection holds a special place within TUMI's repertoire.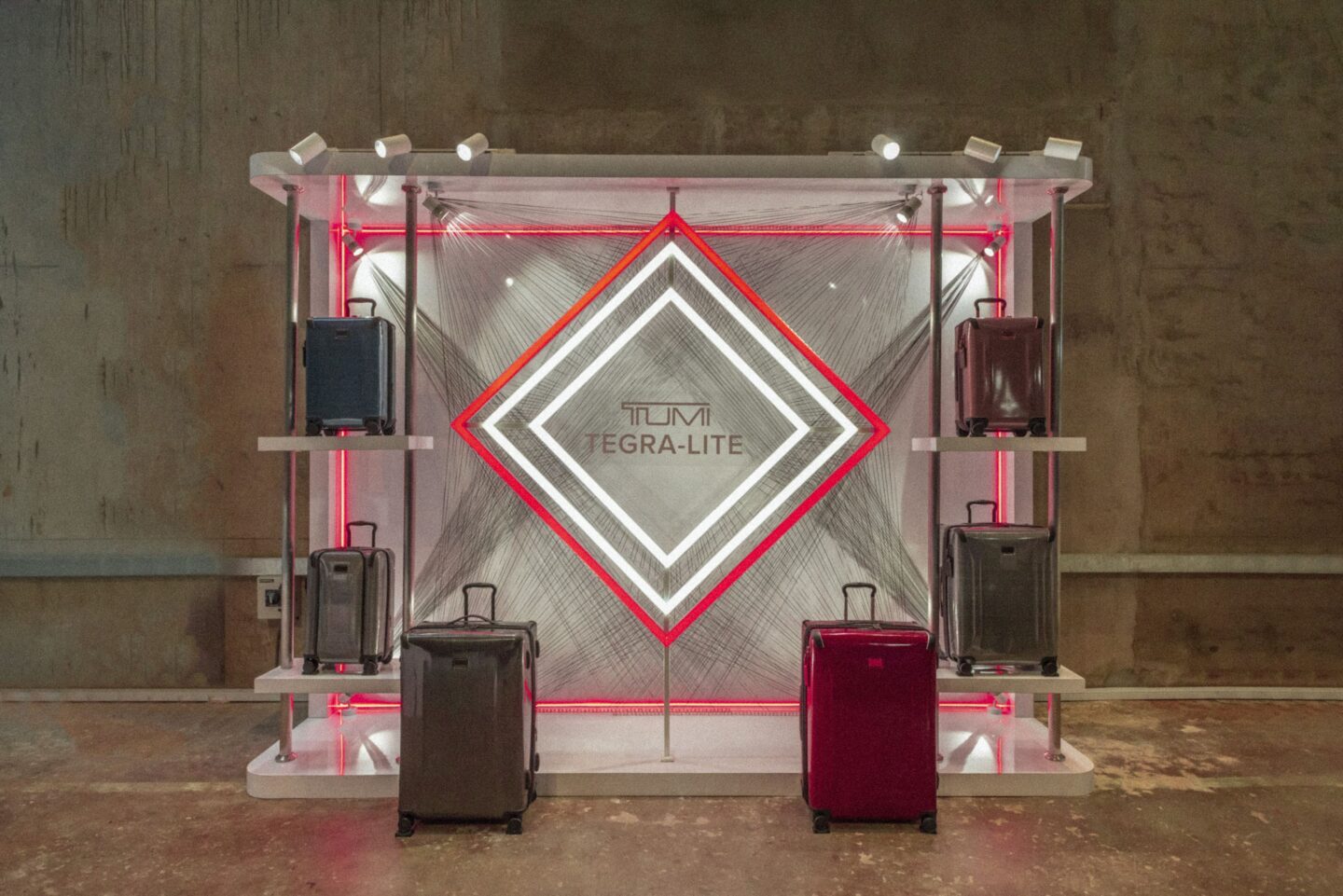 To enhance the wanderlust ambience, TUMI introduced the latest Alpha X collection against an Instagram-worthy X-themed backdrop. The Tegra-Lite® zone showcased another TUMI innovation – travel cases crafted from Tegris, a remarkably sturdy yet lightweight material. The captivating Tegris thread wall, inspired by the intricate weave design of the collection, provided a picturesque setting for guest photos.
TUMI's Sophisticated Women's Collection 'Georgica'
TUMI continued to elevate the style quotient with the Georgica zone, showcasing the latest women's offerings. The minimalist, boudoir-inspired setting exuded understated luxury, perfectly complementing TUMI's Georgica Collection. This collection unveiled a range of sophisticated silhouettes in Black and Taupe natural grain pebbled leather, with the addition of Terracotta as a vibrant seasonal hue.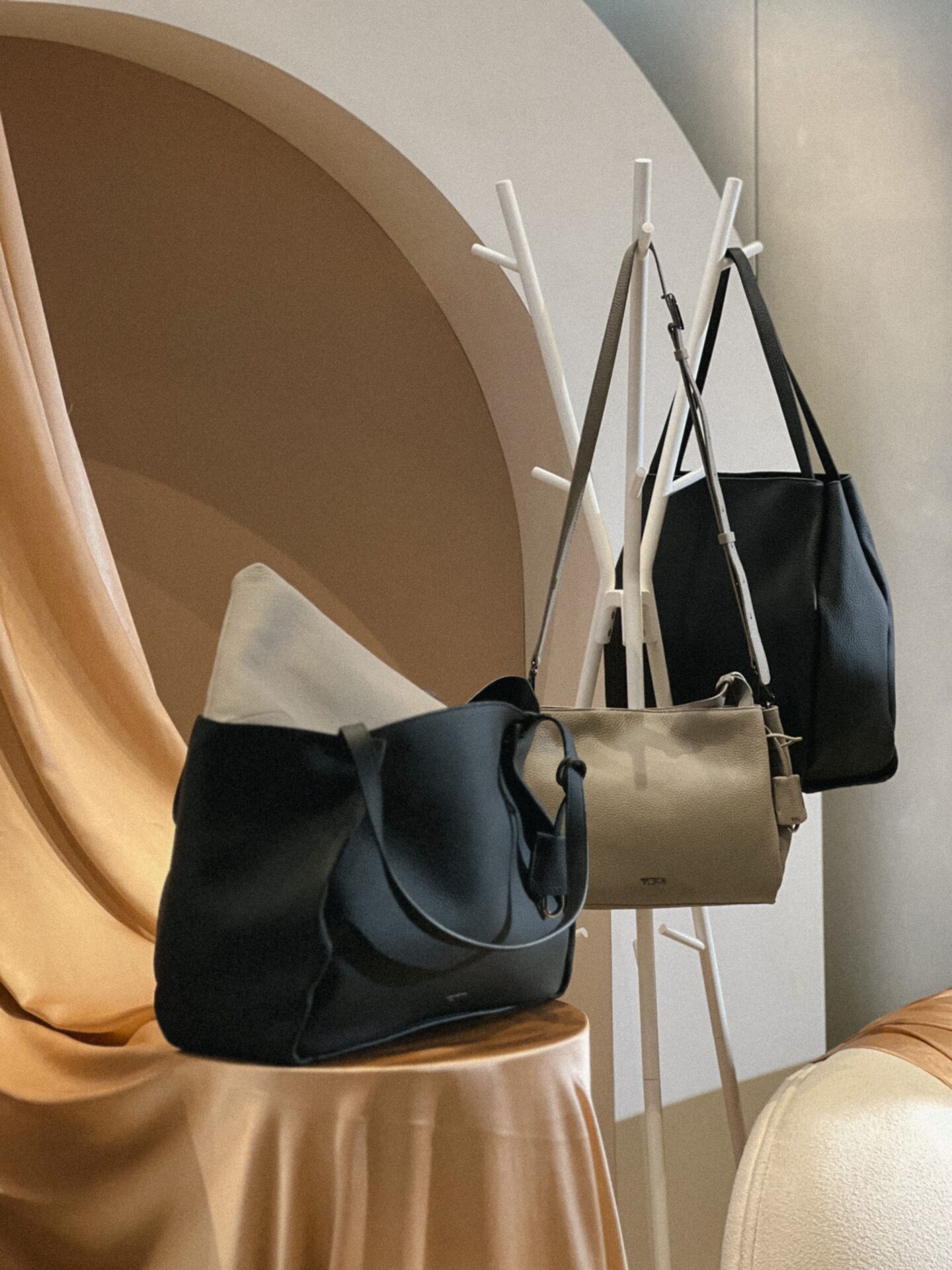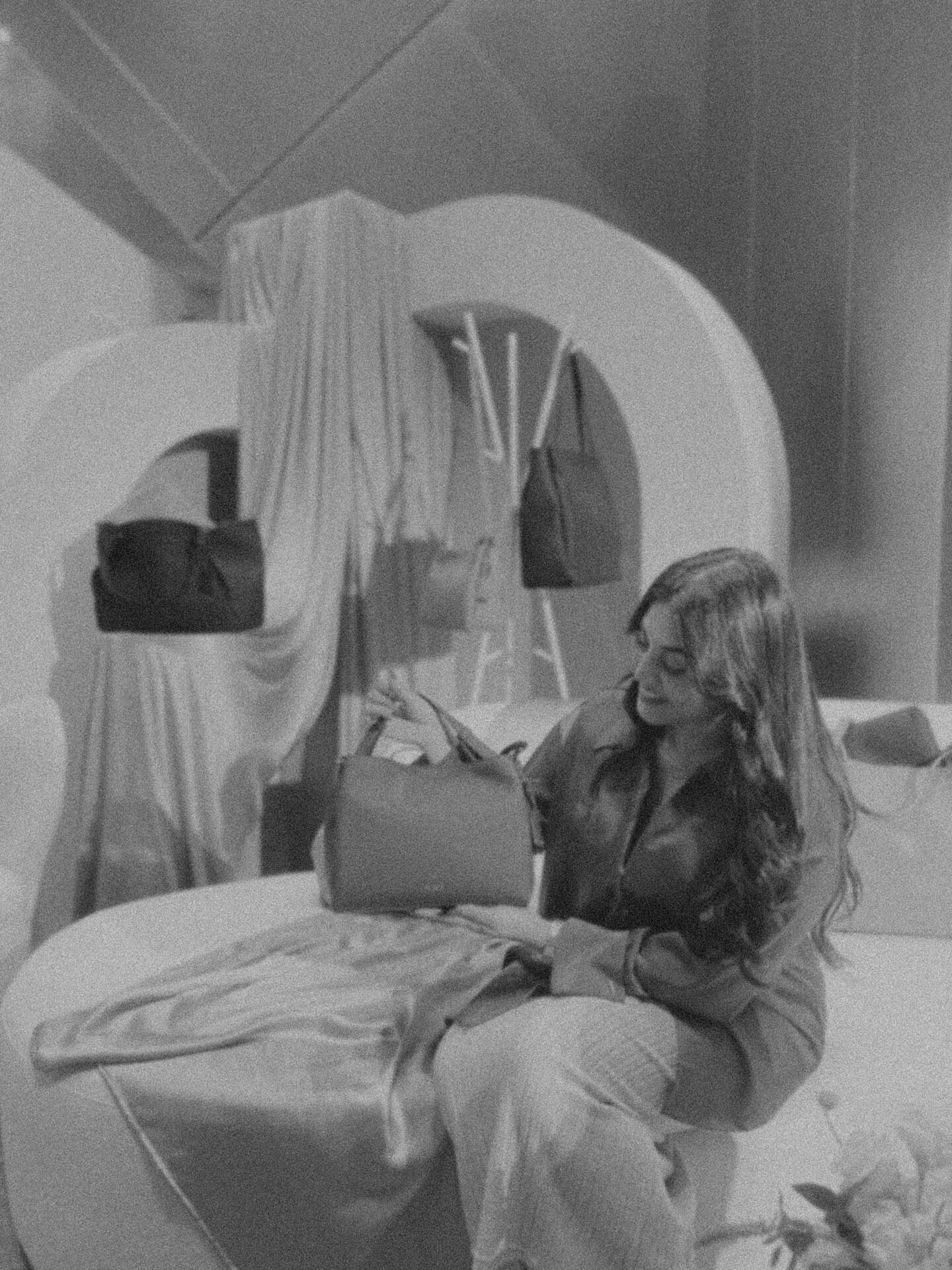 "We are thrilled to showcase our new Fall 2023 Collection to our friends and supporters here in Kuala Lumpur. Malaysia holds a special place for TUMI, appreciating our luxury positioning and commitment to design excellence and innovation. With renewed enthusiasm around travel, we eagerly anticipate enhancing the journeys of our valued customers in Malaysia and beyond."

TUMI's Southeast Asia General Manager Randy Wong
Catering to the modern traveller's desire for personalization, TUMI unveiled a vibrant Fall color story that set the stage for an unforgettable journey. The Harrison Collection embraced Dark Nevado Grey and Navy Liquid Embroidery, while the Voyageur Collection introduced Pearl Grey and Indigo colourways, delighting enthusiasts of bold shades. A palette of Deep Plum, Dusty Pink, and Navy Liquid Print, adorned with distinctive hardware, catered to those who appreciate unique colours.
As a token of appreciation, guests took home exclusively illustrated TUMI luggage tags in Pearl Grey or Deep Ocean, featuring travel-inspired designs. Additionally, five lucky winners were awarded TUMI prizes, including the grand prize of a 19 Degree Short Trip Expandable 4-Wheeled Packing Case.
CURRENTLY, TUMI's Fall 2023 Collections are now available at TUMI stores and online at TUMI.MY.