© all rights reserved
Many successful bloggers claim that Pinterest is their primary traffic source, and I reckon it too. It has helped me in driving monthly traffic to my blog too! But, how can you get into some of that Pinterest traffic? First, let's understand more about how Pinterest can be useful for your blog!
Pinterest isn't just a social media network, it's actually a search engine where people look for information, find new websites and save images that they love. That makes it the perfect platform for users to discover your blog and its content.
According to Pinterest, 85% of pinners say that Pinterest is their go-to place when they need inspiration for almost anything: start a new home project, positive quotes, 'how-to' tutorials and so much more. Besides, if you write helpful tutorials on your blog, you'll be able to attract tons of new users to your website too.
Moreover, Pinterest functions similarly to a search engine therefore, people can find your content years after you publish it. It's not like other social media sites where your post gets lost in the shuffle and is forgotten.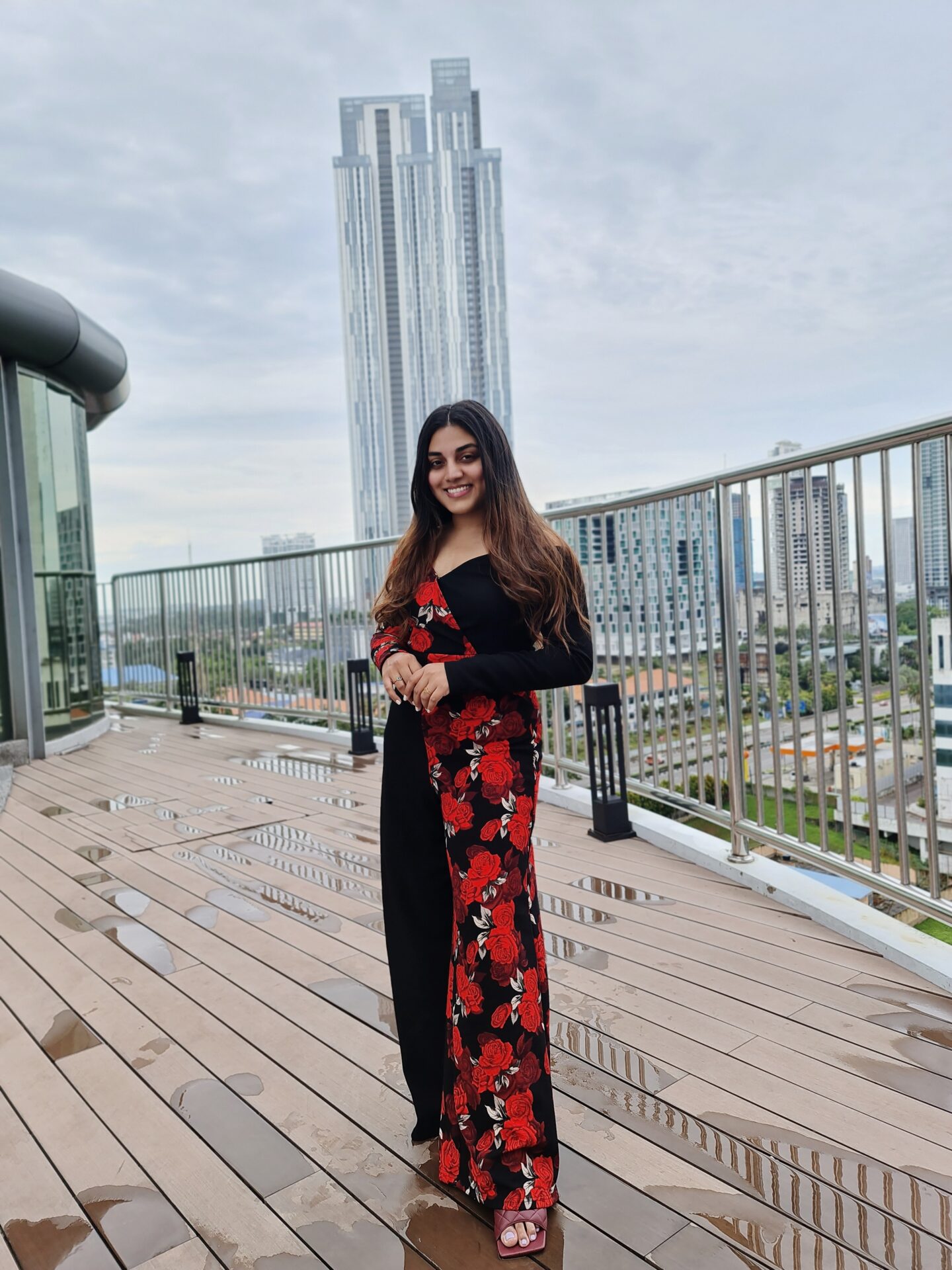 Pinterest can be a fantastic source of traffic for bloggers however it's a site that many people are unfamiliar with when leveraging it as a marketing tool. If you've recently created a blog and want to increase traffic, here are 6 tips that might help you learn more about Pinterest.
1. Create a Blog Board
First and foremost, you must build a Pinterest blog board for your specific blog articles. It's simple for your followers to find your blog entries after creating a blog board. It also allows you to accumulate blog followers, who may convert into clients. Make sure your Pinterest blog board title is identical to the title of your blog page.
2. Make a Lifestyle Board
Your Business Pinterest account most likely already has several Boards. If not, you must stop right now and establish Boards that are relevant to both your company and your target market. Pin various items centred on your Board subjects, such as products, household suggestions, lifestyle photographs, etc. Also, include relevant backlinks to your blog. You should explain how your blog post relates to your board theme's personal or emotional context. It will make your blog content more appealing to Pinterest users.
3. Create Optimized Pins
Now you need to create pins for your best blog posts.
To be successful with your Pinterest traffic strategy, your pins need to follow Pinterest best practices.
The 3 pin elements you need to focus on are:
Let's go over each of the
Pin Title
The title of your pin is often one of the first things that users see, aside from the image. So, your pin title should encourage users to click and learn more. For example, here's from my recent pin: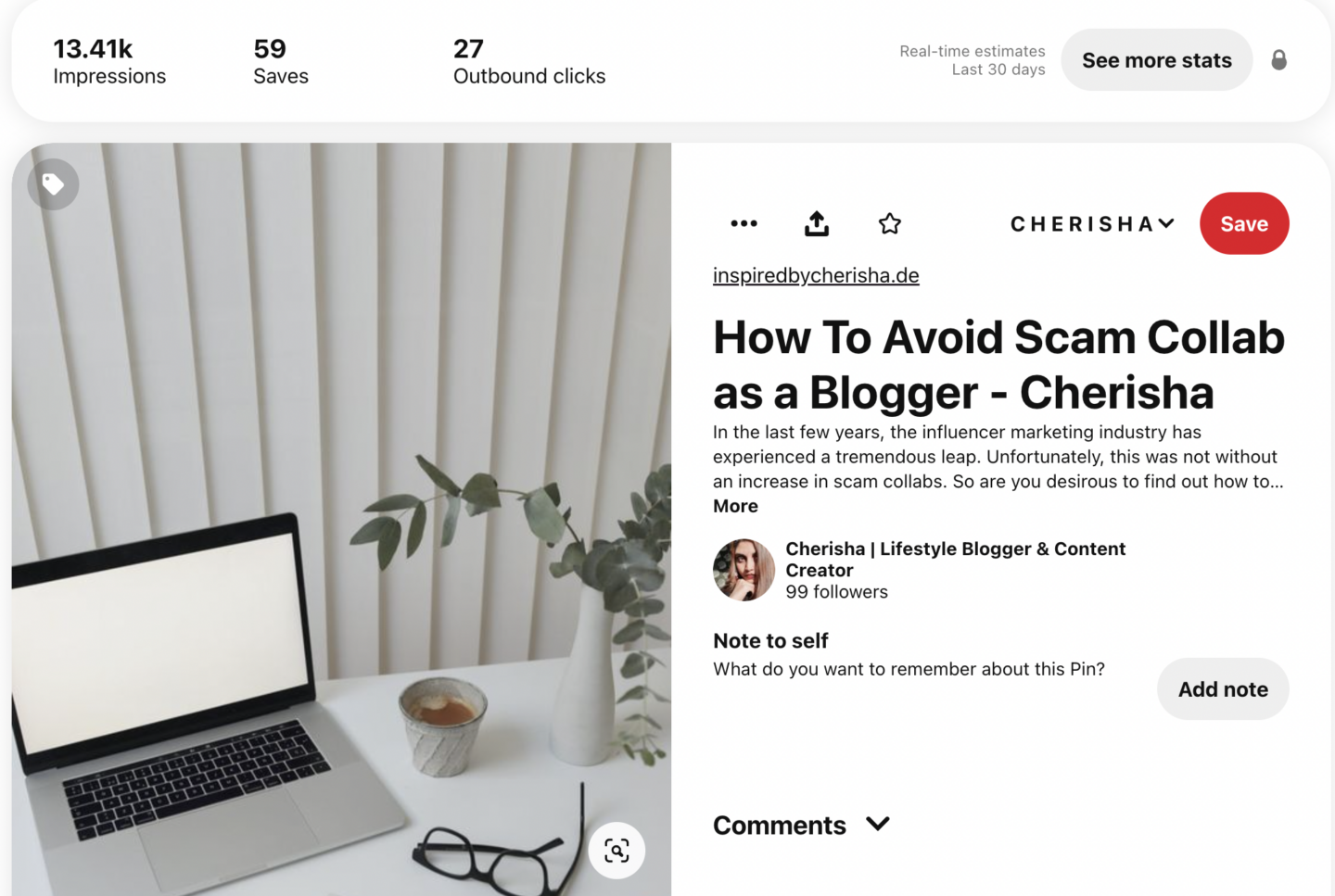 You can use the title of your blog post as a starting point, and then get a little more creative with it to attract users on Pinterest. You can use powerful words and emotion to make that title more interesting to Pinterest users. Here are some examples:
• Ways To Avoid Scam Through Social Media Collaborations
• 5 Useful Tips To Avoid Scam Collab As Bloggers
Make sure that your main keyword is in the title too.
And with Pinterest, you can actually create multiple pins for the same blog post. This is a good way to test out different titles and see which works best.
4. Make Pinnable Blog
You must make your blog pinnable if you use Pinterest. You may have seen them on other blogs; they're Pinterest-branded buttons that allow users to pin a blog article from that site.
5. Add Images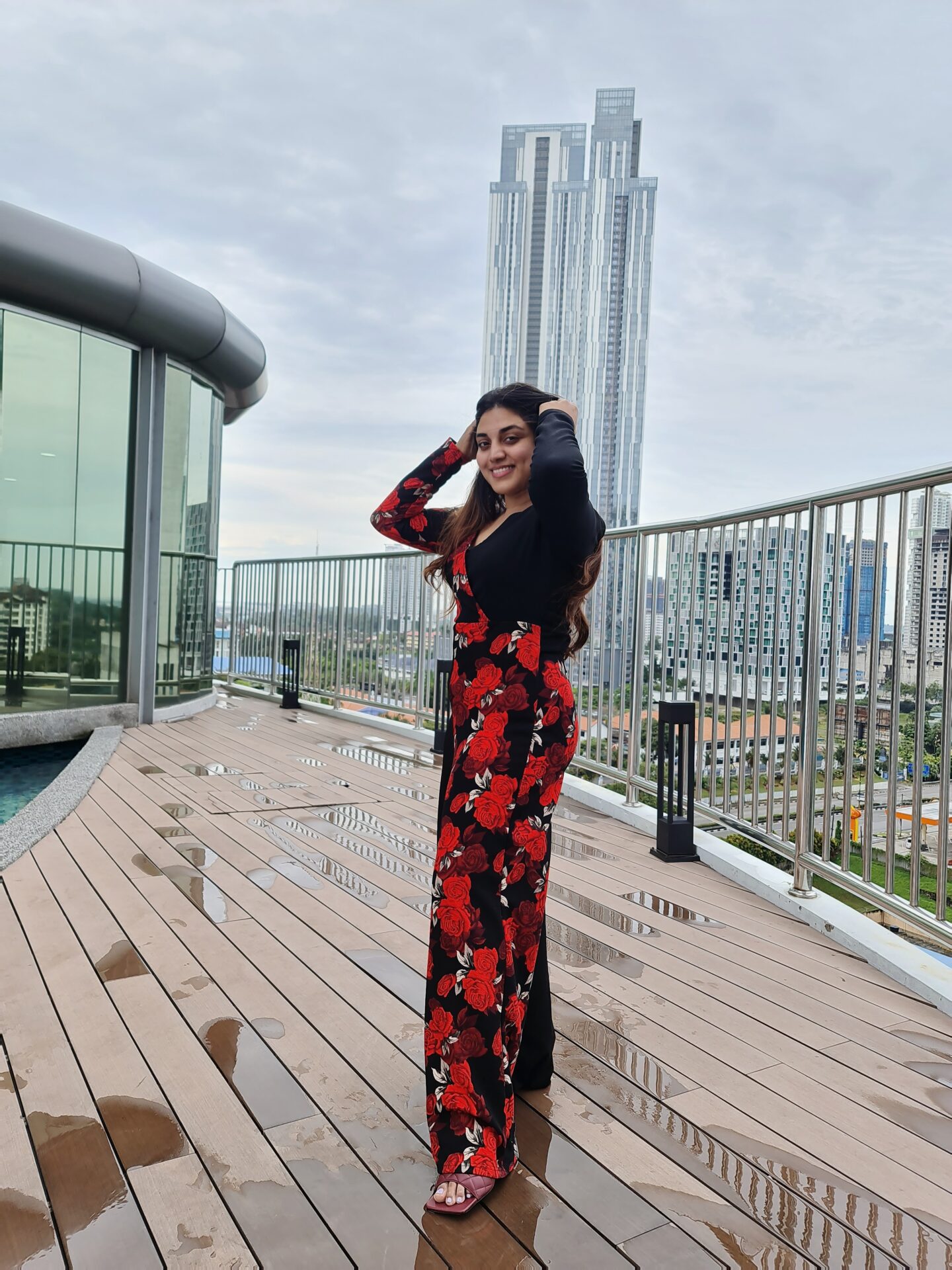 Make sure your images are interesting because visuals are a big element of Pinterest. Make sure that all of your photographs have been optimized. The reader should be enticed to open the pin with attractive images. It may be a beautiful landscape photo or a useful infographic.
Let's start with the size. According to Pinterest, the best image size is 1000 x 1500 pixels with a 2:3 aspect ratio.
However, in general, your images should be portrait images. Pinterest prefers vertical images because the majority of users view pins on mobile devices. Vertical images also take up more space in Pinterest feeds, making your image stand out more.
6. Pin It All The Way!
If you want to be successful on Pinterest, you must be consistent. That means you must pin on a regular basis, and you must pin often!
Pinterest prefers original content, and the more you pin, the more traffic you can drive to your blog. As a result, you should be creating new pins on a daily basis.
Many bloggers recommend that you pin at least five times per day on Pinterest. And some bloggers pin up to 20 times per day.
This can be difficult to manage, especially for a busy blogger with a lot of other responsibilities.
To make things easier, you can use a tool like Tailwind to automate your pinning.
Verdict!
Pinterest isn't only for photos anymore. Pinterest is just adding to the site's growing community of readers from all walks of life. Don't underestimate Pinterest's enormous potential for expanding your global exposure.