In my recent trip to The Body Shop, I picked up a few cleansing items from the Camomile range in the hope of getting my skincare routine updated. I'm always up to trying anything that goes in harmony with my skin and I absolutely love how easy this The Body Shop camomile cleansing butter is.
The past year, my dermatologist told me I had Ezcema and I was like 'great, first PCOS and now Ezcema'. These two combos is not my personal favorite however I needed to be more prepared to understand my skin condition and what works well for me. Ezcema gave me redness bumps on my skin and PCOS gave me acne, as a result, it became necessary to make changes to my skincare routine. You may hear your doctor call it dermatitis. It's a red, itchy skin rash. It may go away for a while, then flare up again. And I literally suffered months from it and dry skin can exacerbate or worsen acne (I have dry to combination skin type).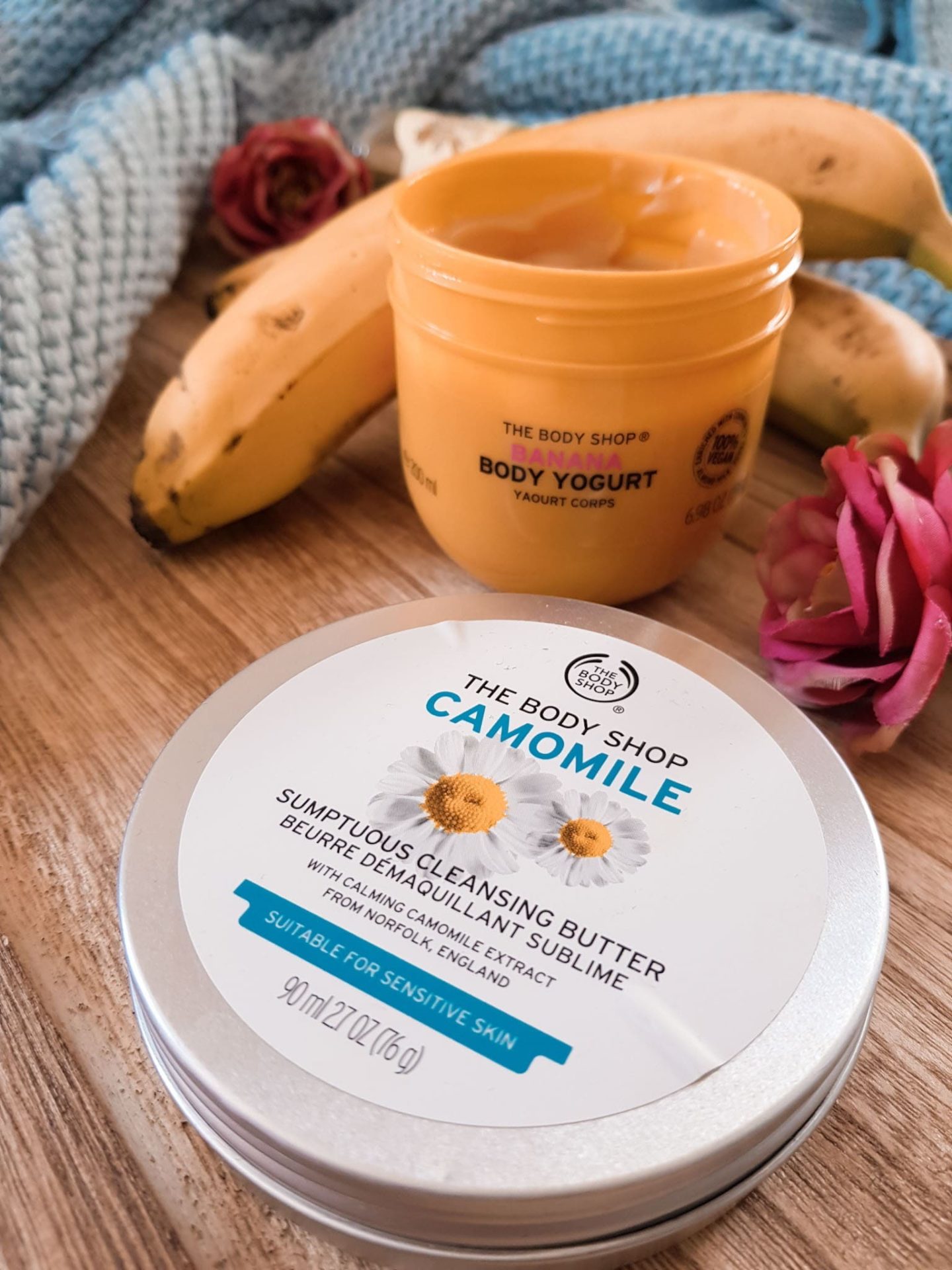 Fortunately for me, The Body Shop product ranges suit my skin! And of it is the Camomile Cleansing Butter.
This mild make-up remover with fair trade chamomile is suitable to remove every last trace of make-up, while purifying, cleansing and refr2eshing your skin, leaving it soft to the touch in a luxurious way.
Best of all, they fit perfectly on sensitive skin.
How To Use The Product?
How the product works is really quite simple.
You take a small amount and in circular motions, work it into dry skin, or on top of makeup if you're wearing them.
Next, you can either soak a muslin cloth or cotton in warm water or use a dry clean tissue paper/cotton and gently wipe away the makeup or dirt impurities (do ensure that all the product is taken off).
Follow up with your usual toner and moisturizer.
Now skincare is always subjective and what works for me will not work for others. I'd love to hear other people's thoughts on this product, did it work for you? Let me know in the comments.