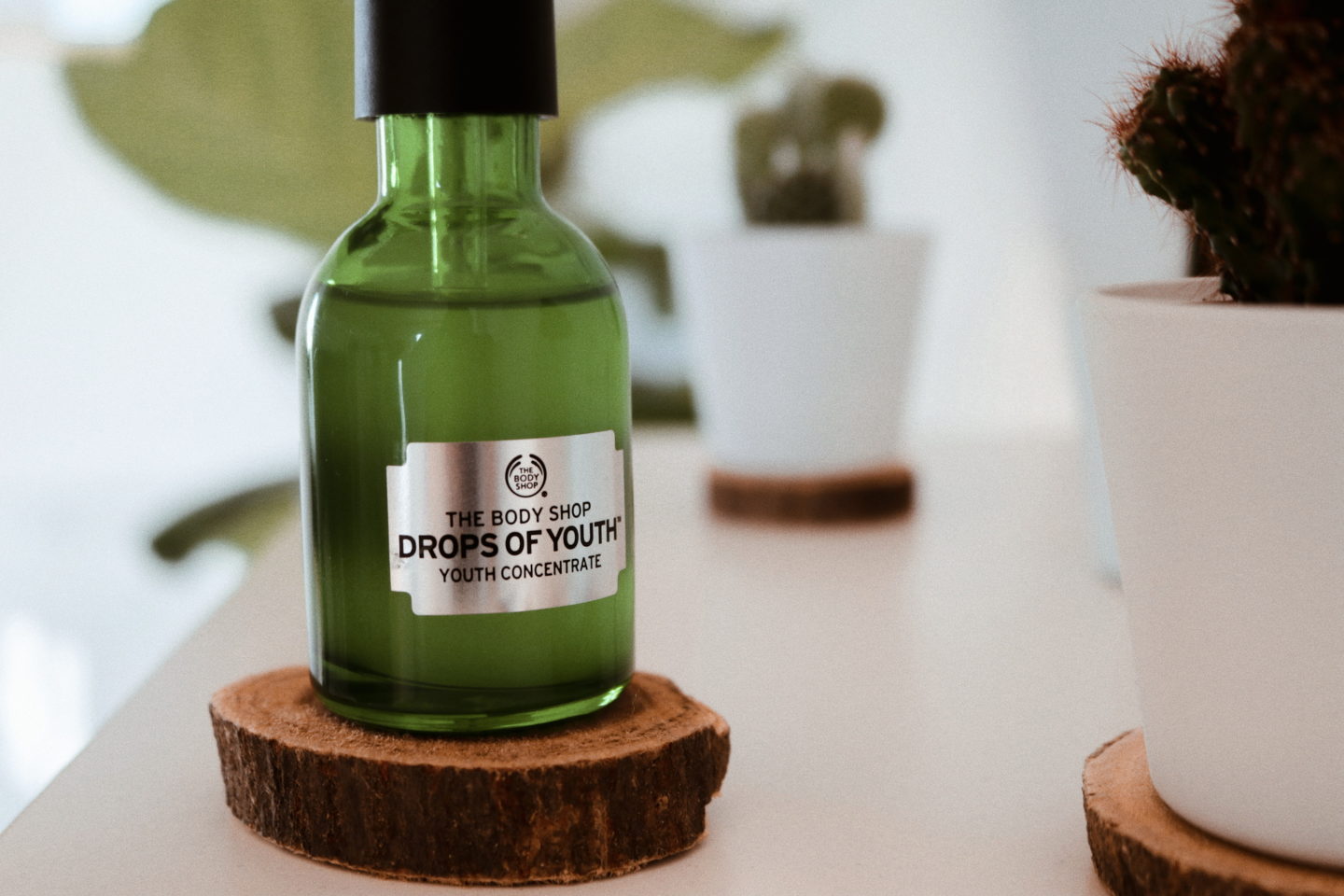 Skincare should never stress you out. While we're all for aging gracefully, anyone that could halt the hands of time for their skin may be interested to know that a "youth-enhancing" serum by The Body Shop is proving very popular with shoppers right now – Drops of Youth serum!
By now, we know that the basic skincare commandments are, 'do not go to bed with your makeup on' or 'moisturize your skin', 'use SPF as your life depends on it'. Now, there's a new complexion mandate you might not be as familiar with, 'use a serum'. I'm serious, adding serums into our skincare routine has made the biggest difference to the way our faces look and feel.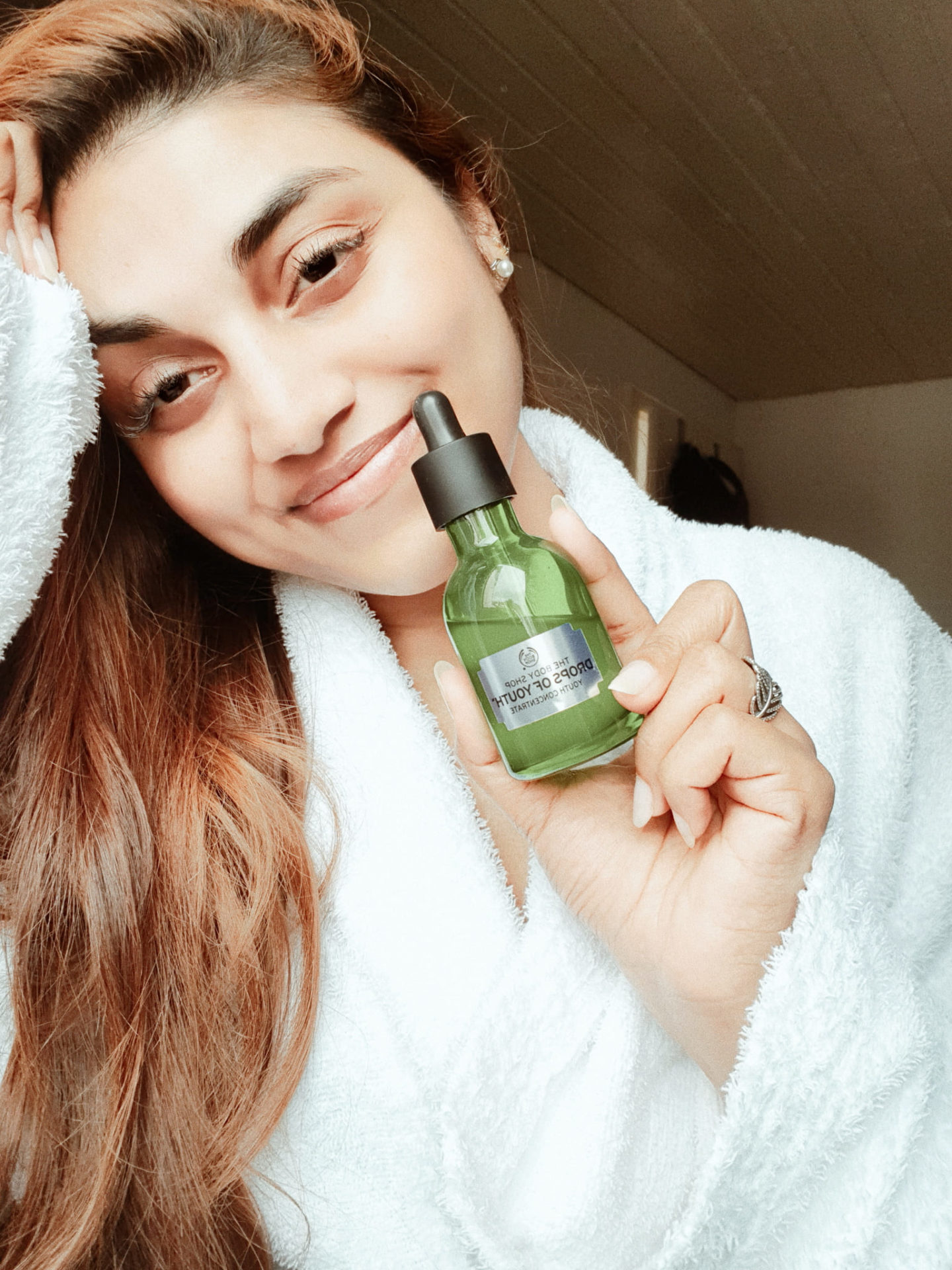 What do The Drops of Youth Serum do?
A serum is a skincare product that one can apply to your skin after cleansing but BEFORE moisturizing with the intent of delivering powerful ingredients directly into the skin. A serum can penetrate deeply into the skin and deliver a very high concentration of active ingredients. This makes them a great tool for targeting specific skincare concerns, like wrinkles. Goodbye, signs of aging!
The Body Shop Drops of Youth serum is a gel-like serum that's infused three plant stem cells, promises to leave your skin feeling instantly smoother and replenished with moisture. I have been using the drops of youth serum for over a year now and it's great! Due to my Ezcema, I had to re-order my skincare. There were a few products that I had used shown a reversed reaction to my skin leaving with red, painful bumps. I'm always finding newer ways to treat my skin right and I am glad to have found this serum.
Despite having a gel texture, this essence serum sinks in very fast with no residue on the skin, because the alcohol helps everything penetrate quicker and the scent, it's gorgeous! The essence serum smells very delicious like floral flowery, leaving the skin feeling fresh. The skin tingles easily when it's gently aroused.
People with acne-prone skin, you can rejoice! Unlike traditional moisturizers that leave a pore-blocking layer on the skin, serums have a watery consistency and many are, in fact, water-based instead of being oil-based. This means they absorb much faster without any breakout-encouraging residue left behind. It's the miracle we've been waiting for!
A word of caution because serums are super potent, more is not always better. Be careful before piling it on. Powerful ingredients can irritate sensitive skin. Always patch-test accordingly.