Interesting enough, I am a coffeeholic! There are a few things in life as wondrous as coffee. We know it best as the drink that makes our daily life possible, but whether in liquid, bean, ground, or extract from, the magical substance also works overtime to help a girl out in beauty. This antioxidant-packed multitasker not only boosts your energy level and mood but as it's loaded with powerful antioxidants it can help improve your skin and your hair.
Check out these pretty perks of your morning brew (and be sure to stick to the recommended limit of 400 mg of caffeine per day to avoid dehydrating yourself). It's believed to fight depression and relieve drowsiness, increasing energy and feelings of happiness.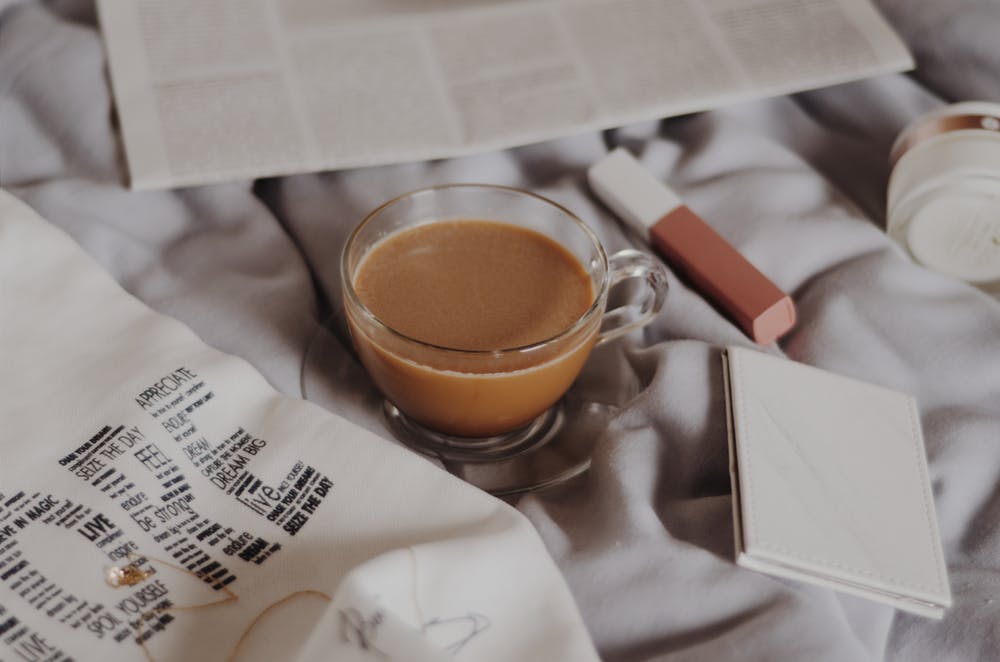 Reduce the appearance of cellulite
The main ingredient in coffee is caffeine. Caffeine is popularly known to reduce cellulite because of its stimulant properties. It stimulates the circulation of blood and lymph in the body which helps transport toxins and wastes to sites of elimination. Using a coffee scrub also breaks up old fat cells that accumulate to form cellulite.
Treat under-eye puffiness
Any eye cream that promises to unpack your under-eye bags or lighten up dark circles probably contains caffeine. When applied topically via eye creams, the caffeine in coffee helps reduce under-eye puffiness by restricting blood flow to the area and reducing swelling.
Hello, Healthy Hair!
Recent research found that caffeine is an effective treatment for hair loss and baldness. So girls out there, boost your hair growth and shine and by mixing up a treatment of coffee grounds and coconut oil, and massage into damp hair before rinsing. The treatment will not only help to enhance growth and nourish your locks but will also add a rich depth to your color.
Boost hair color
Even if you don't already have brown hair, you can use coffee to darken up your hair color. This is a great way to go if you want to avoid all of those chemicals in dyes used in home hair coloring kits and salons – for pregnant women, it's arguably the best solution of all. And, it's an ideal choice for those who want coloring that's less permanent, or simply want to see how they look with darker hair without having to commit long term. As for me, I added coffee grounds mixed with water into a paste and applied to damp henna hair mixture. This adds some depth to your hair color. The acidity of the coffee will also smooth the cuticle of the hair, giving it extra shine.
Brighten skin
Remove toxins and deep clean pores with just two ingredients—antioxidant-rich coffee grounds and fatty-acid rich olive oil—to rejuvenate healthy, glowing skin. Applying coffee grounds to the body as a scrub helps to eliminate dead skin cells. Face and body masks with coffee are easy to make and have spectacular results. Be sure to use a circular pattern to massage them into the skin to leave it more soft, bright and clean. If you find coffee at the spa, it's most likely in a body treatment!
Goodbye fine lines
Coffee packs a series punch of antioxidants, which in addition to being amazing for overall skin health, can also fight premature aging. It works by attacking and eliminating free radicals, which we know contribute to wrinkles, sunspots and that loss of elasticity we all dread.
Whether you experience redness, cellulite or even puffy eyes, you can trust that coffee has a way of ensuring that you can look your best without the harsh chemicals, prodding, lasers, and million-dollar creams. Coffee's antioxidant superpower, flavonoids, are released when brewed, so drink up.