© all rights reserved, 2022
How thrilling it is that I got to meet Puteri Aishah this week! You heard me right, Puteri Aishah, Malaysia's outstanding actress best known for her part in the film Pulang, attended the Plant Origins Inflorescence Aromatherapy Room Spray event.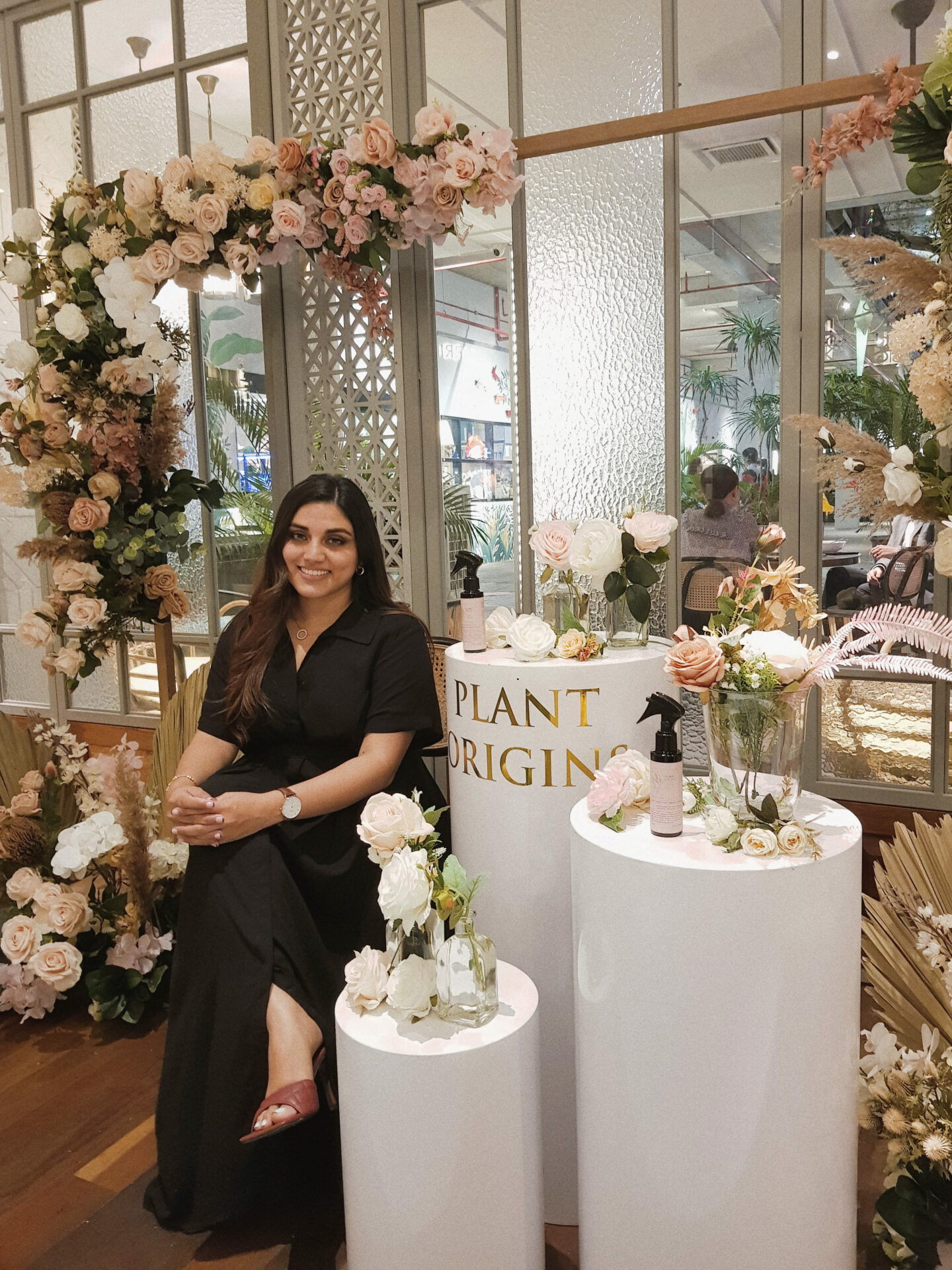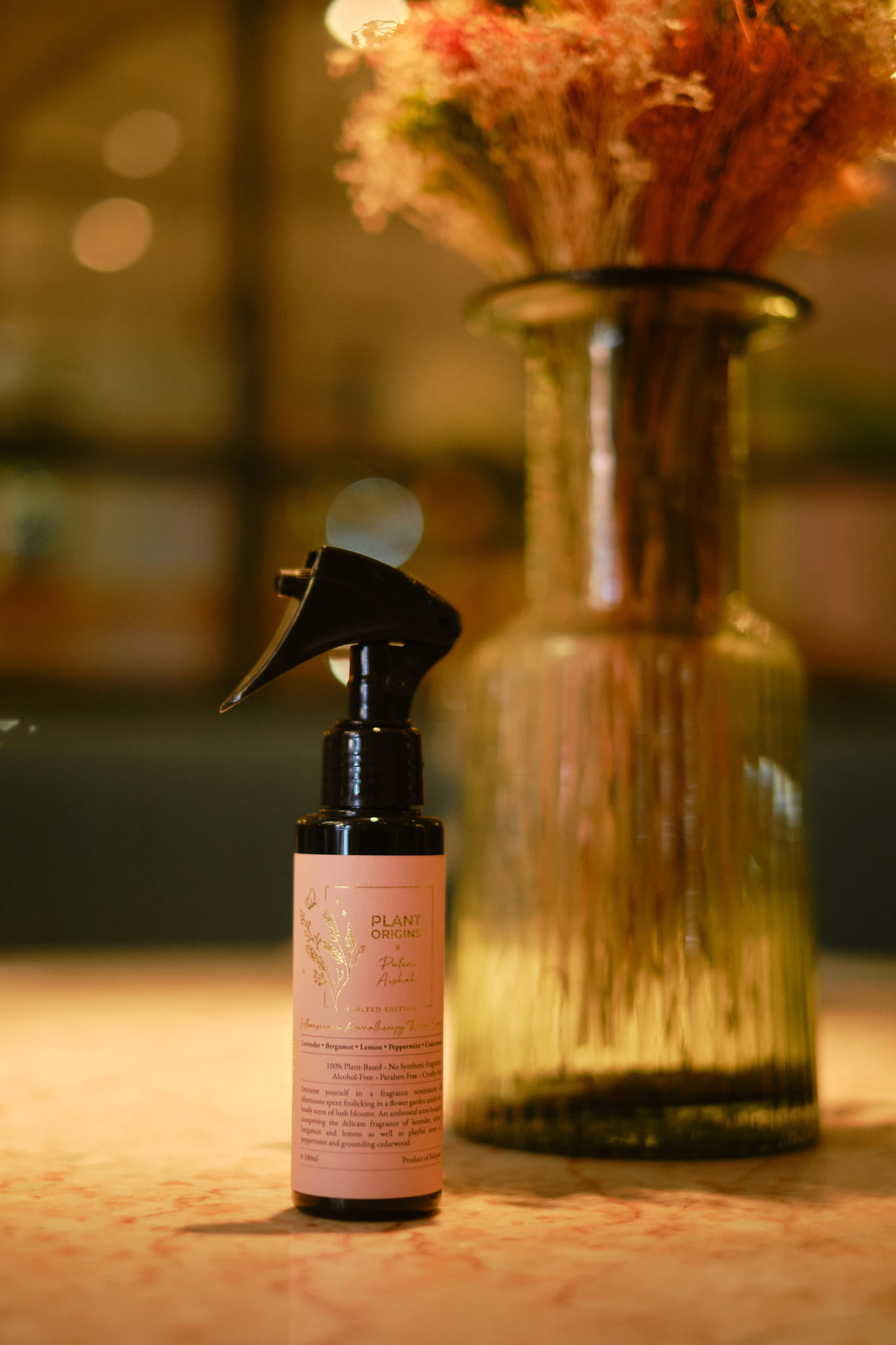 Highlights of the Event
This event is the launch of Puteri Aishah's collaboration with Plant Origins for her limited edition Inflorescence Aromatherapy Room Spray which is perfected and hand-crafted by herself.
'Everyone has a fragrance that they associate with the comfort and warmth of home'. As for Puteri Aishah, she associates that fragrance with her mother's hugs, which she honours with the Plant Origins x Puteri Aishah Limited Edition Inflorescence Aromatherapy Room Spray. The delicate scent of lavender, citrusy bergamot and lemon, playful notes of peppermint, and grounding cedarwood combine to transport you back to treasured moments of familial love and a sentimental moment reminiscent of afternoons spent frolicking in a flower garden bursting with lush blooms.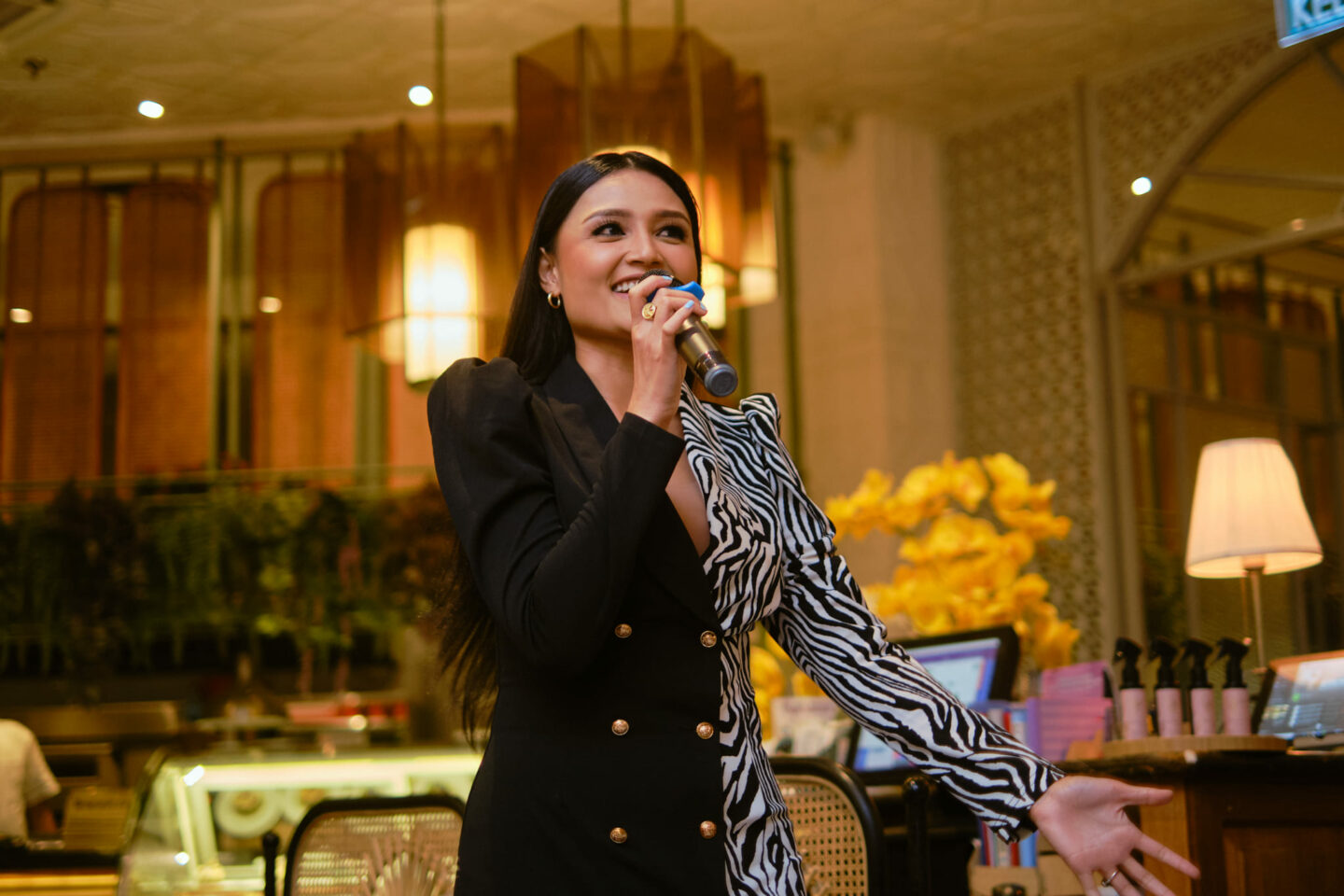 This Raya, Puteri Aishah wanted to send flowers to her mom that will never wilt and thus, the Inflorescent Aromatherapy Room Spray was created.
It was a pleasant and intimate ceremony with media partners, bloggers, and social media content creators at The Linc, KL at BO Dining (watch my vlog above). It was a day of fun networking with a couple of girls from the industry.
Plant Origins, by Signature Market
Plant Origins is a new brand that Signature Market has created. This new product line focuses on safer home and body care items for you, your family, and the environment. All of our Plant Origins products are safe, clean and gentle on the hands.
In the past, I've used a couple of Plant Origins products, and I think the brand is worth a try for anyone who values plant-based products with 100% natural ingredients in their daily routine. Their winning products are diffusers & aromatherapy essential oils that keep the space hydrated and smelling divine for hours.