Benefit Malaysia has an exclusive collaboration with Pomelo fashion called #UNBOXYOURMOOD, in which you can mix and match Benefit beauty products with Pomelo outfits! To celebrate the 20th anniversary of Benefit's first ever Box O'Powder, the best selling & award-winning Hoola bronzer, they've added a new, limited-edition member to the Hoola family: the Hoola GLOW!
Benefit X Pomelo Press Release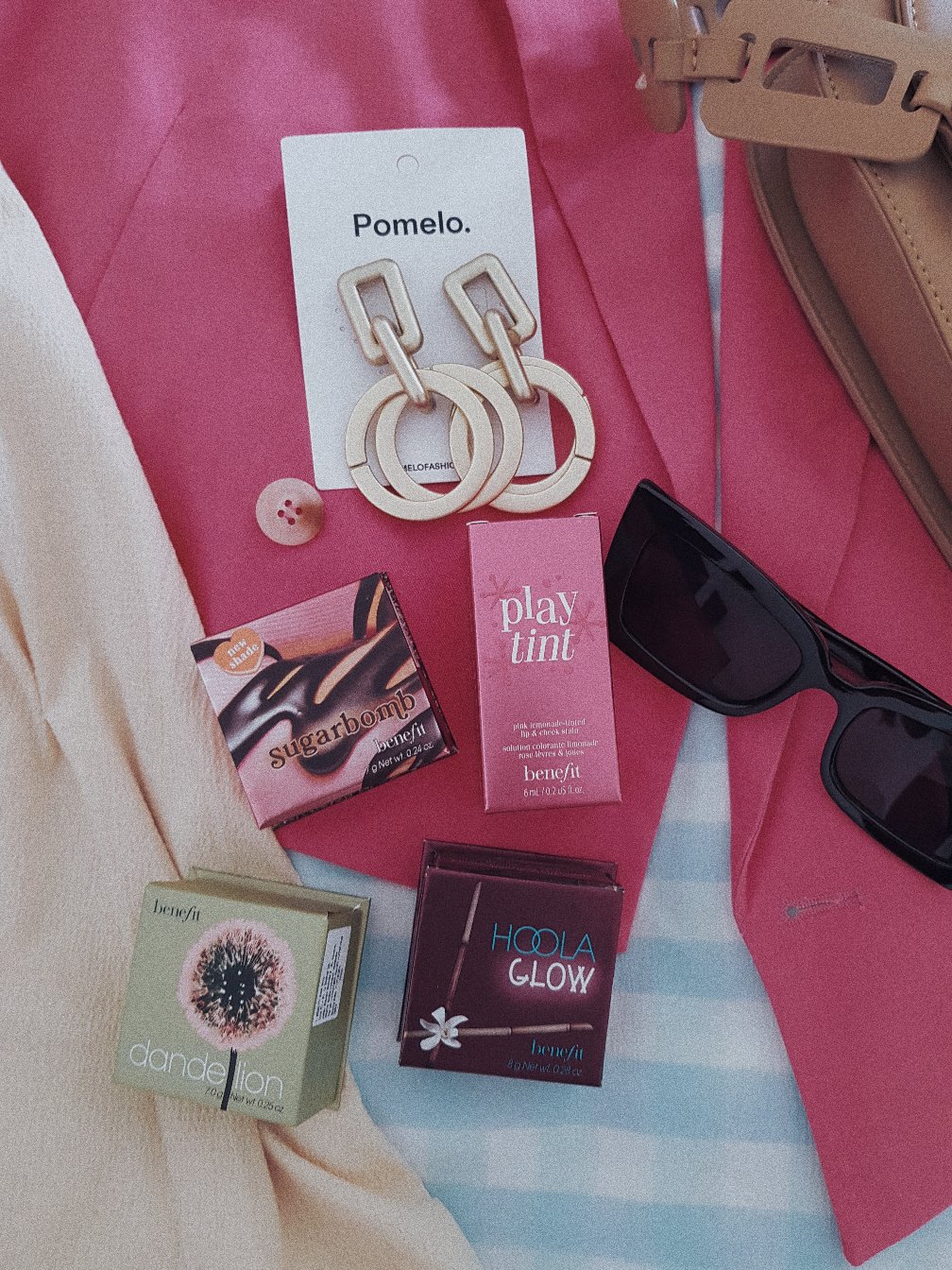 Beauty brand Benefit has come up with a limited-edition Box O' Powders that includes blushers, bronzers, and highlighters for you to touch up your face according to the mood you are in. But what about the outfits? How would you pair it with your beauty look?
I received my PR kit a week before the collaboration and girls keep a lookout for the dates because Benefit is sizzling the Zalora platform from 12th to 19th of July 2021! Inside my PR package I had the best-selling, new and limited edition Box O'Powder Hoola and Hoola Glow bronzer with the Dandelion and Sugarbomb blusher. Alongside the Box'O Powder, I received a curated outfit from Pomelo fashion. They had three theme for this collaboration:
Feeling girly and flirty (earth angels)
Pop as a sugarbomb (fire queen)
Beach, please (air goddess)
The whole idea of the collaboration mix and match our outfit and with beauty lookbook. Besides, Benefit x Pomelo is having a great sale where we can buy 2 of any item and get 30% off – Zalora Malaysia platform.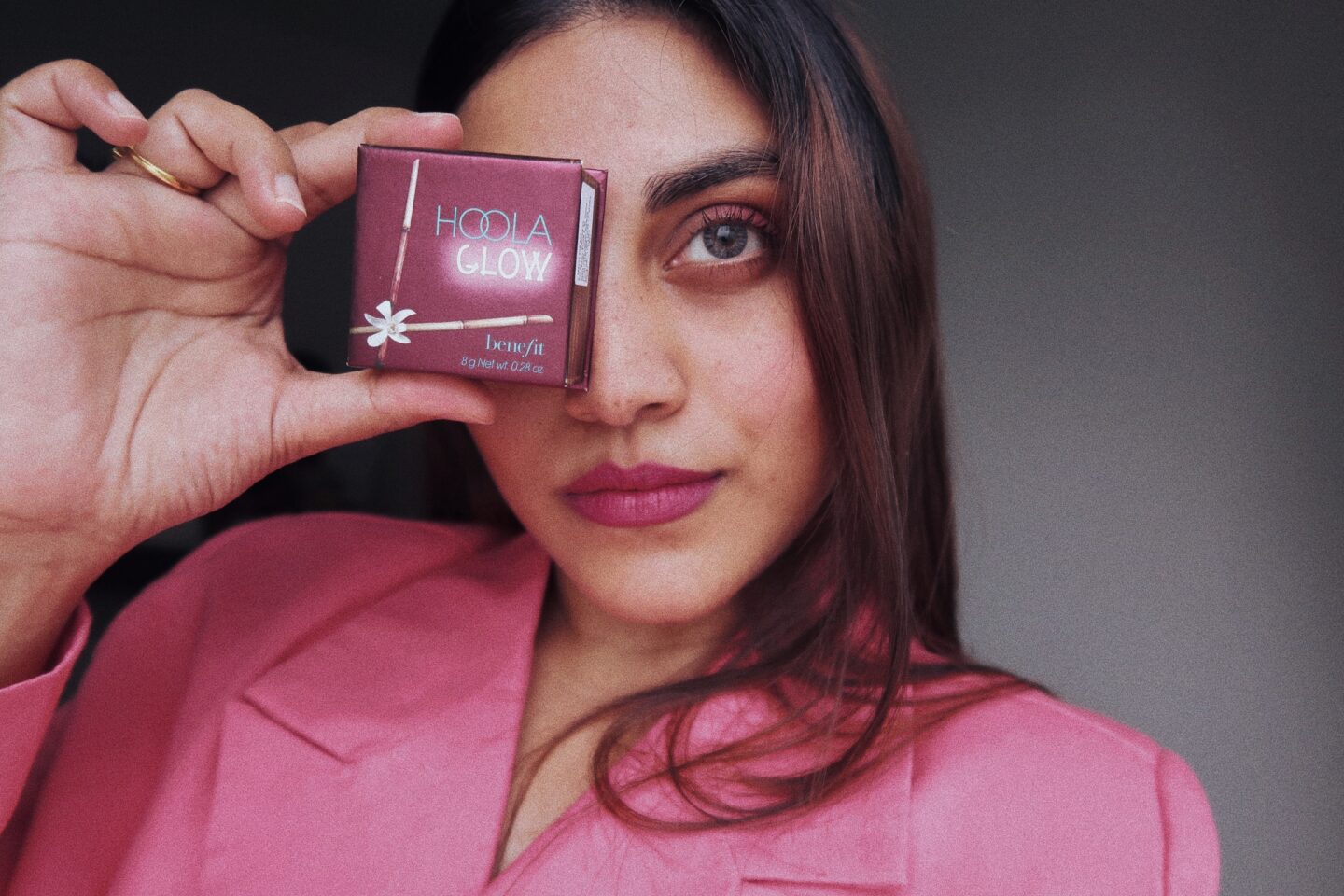 About Benefit
The benefit is one of the leading make-up brands that beauty enthusiasts would agree on its products. It covers all kinds of make-up on your face including the best-selling Hoola Matte Bronzer which we will get to below. Some outlets even called Benefit the real deal when it comes to producing affordable beauty products to the masses that everybody can get their hands on.
About Pomelo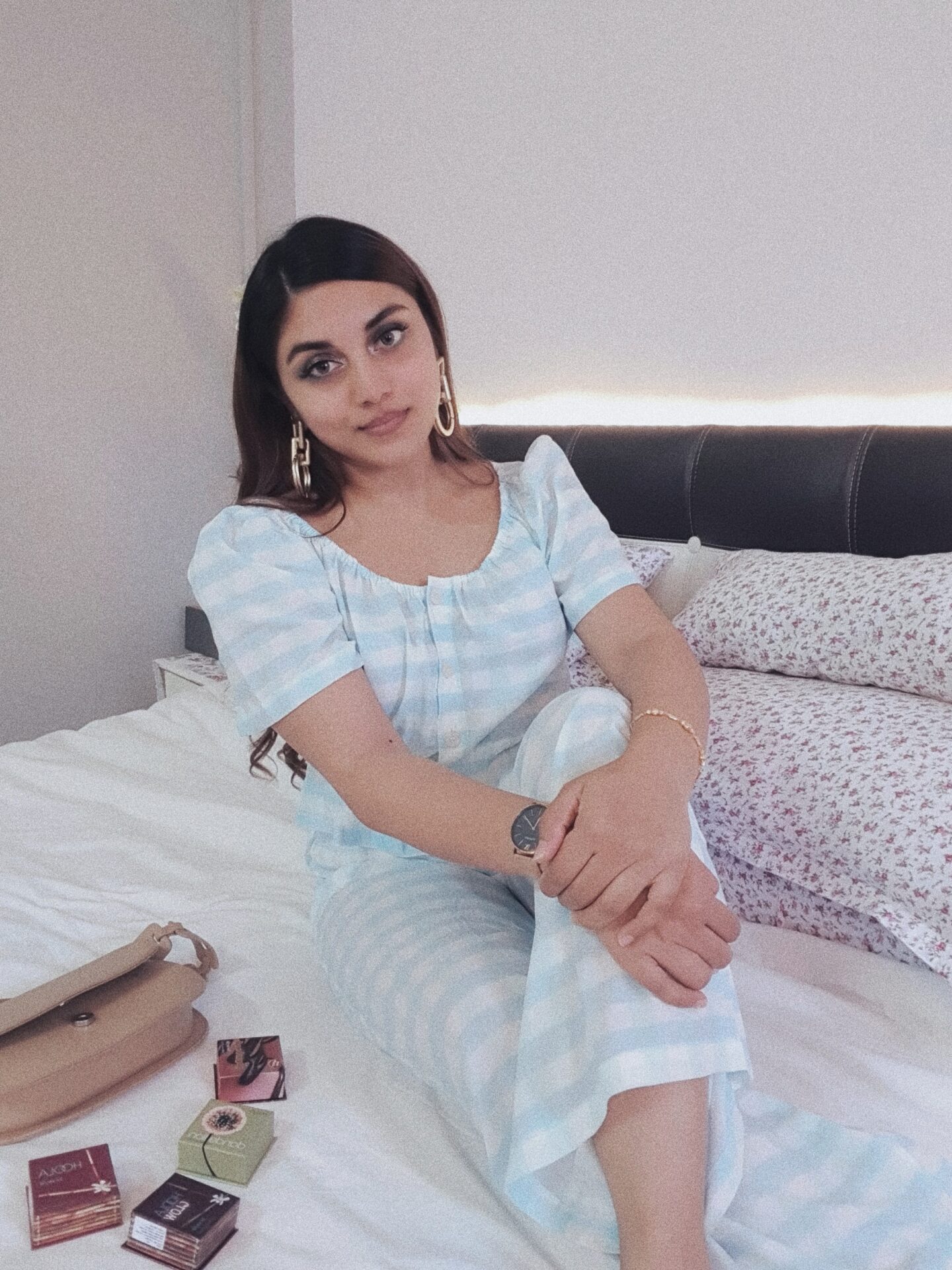 Pomelo Fashion is a brand that covers all kinds of clothing from beachwear to sportswear and everything in between, you know you have hit a home run with customers because it is easy to find everything in one go. Pomelo understands that and brings just about any kind of style you want and delivers that in the form of cute and chic clothing.
I'm so glad to be a part of this collab, huge shoutout to the Benefit Malaysia team for making it possible for me. Here's my beauty lookbook