Hydration is the key to a youthful complexion and a good facial oil replenishes our skin's natural moisture and protects it from moisture loss. Whether you are acne-prone – dry – combination skin, using the right oil can and will make a major difference in our appearance. Yes, yes, the next hot question pops, 'doesn't too much oil clogs our pores?'. The answer is YESS/ TOO much oil will get the skin dehydrated hence choosing the RIGHT oil and using it the right way to incorporating them into our skincare regime avoids most of the skincare disaster.
Let's jump right at it,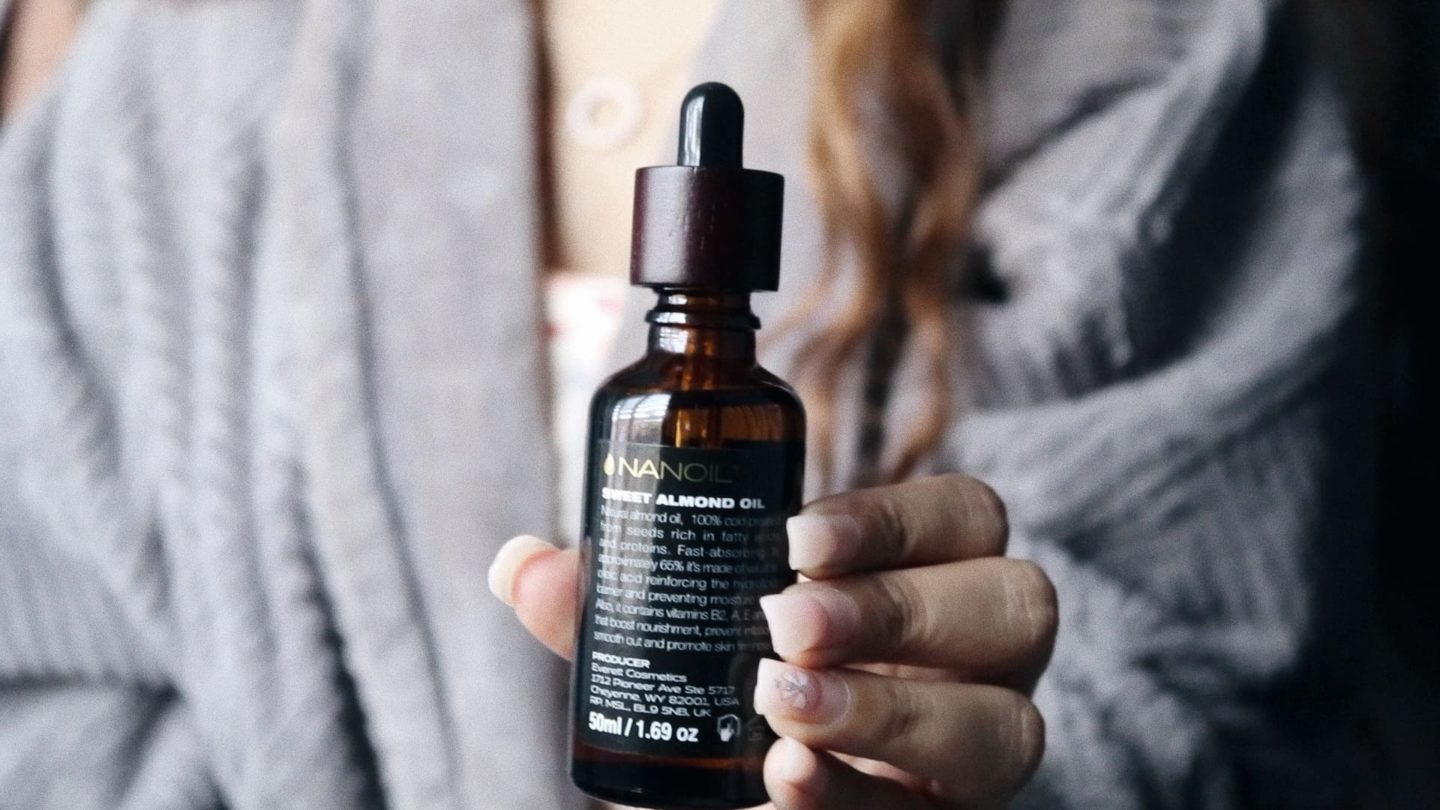 I'm a skincare seeker. Ever since my encounter with eczema over 3 years now, I research bout everything and anything before it sits on my shelf. When NANOIL emailed me before we collaborated, I was impressed by their response to cater to my skin needs and they suggested to me their almond oil. Oh, I'm so glad they did. This oil is just a miracle to my skin!
Almond, in general, is beneficial in various ways therefore this an almond oil makes an excellent moisturizer for both the skin and hair, and it may even help prevent stretch marks and protect your skin from sun damage.
Let me share my 5 top reasons why I think the NANOIL almond cold-pressed oil is best for you!
#1 It acts as my moisturizer
Applying face oil to substitute my moisturizer is a game-changer to my skincare. Almonds are loaded with vitamin E, which is a powerful antioxidant that assists in maintaining beautiful skin as we age. So goodbye wrinkly!
#2 Rich in Vitamin A, B, D & E!
Vitamins A and E are known as the vitamins of youthness and their deficiency triggers hair loss, makes hair bulbs work poorly, causes wrinkles and loss of firmness to occur far too soon.
The sweet almond oil is a rich source of vitamin D – a high vitamin D content affects the cycle of hair transformation, mostly focusing on the initiation of anagen, 'the hair growth phase'.
Vitamin B in almond oil makes sure hair grows the right way by building and strengthening its stem. What's more, the oil is filled with minerals such as iron, magnesium, calcium, manganese, phosphorus, potassium, sodium and zinc. The minerals are the guarantee of healthy shiny hair as well as strengthen bulbs and condition the scalp enhancing the repair of the epidermis and delay of aging.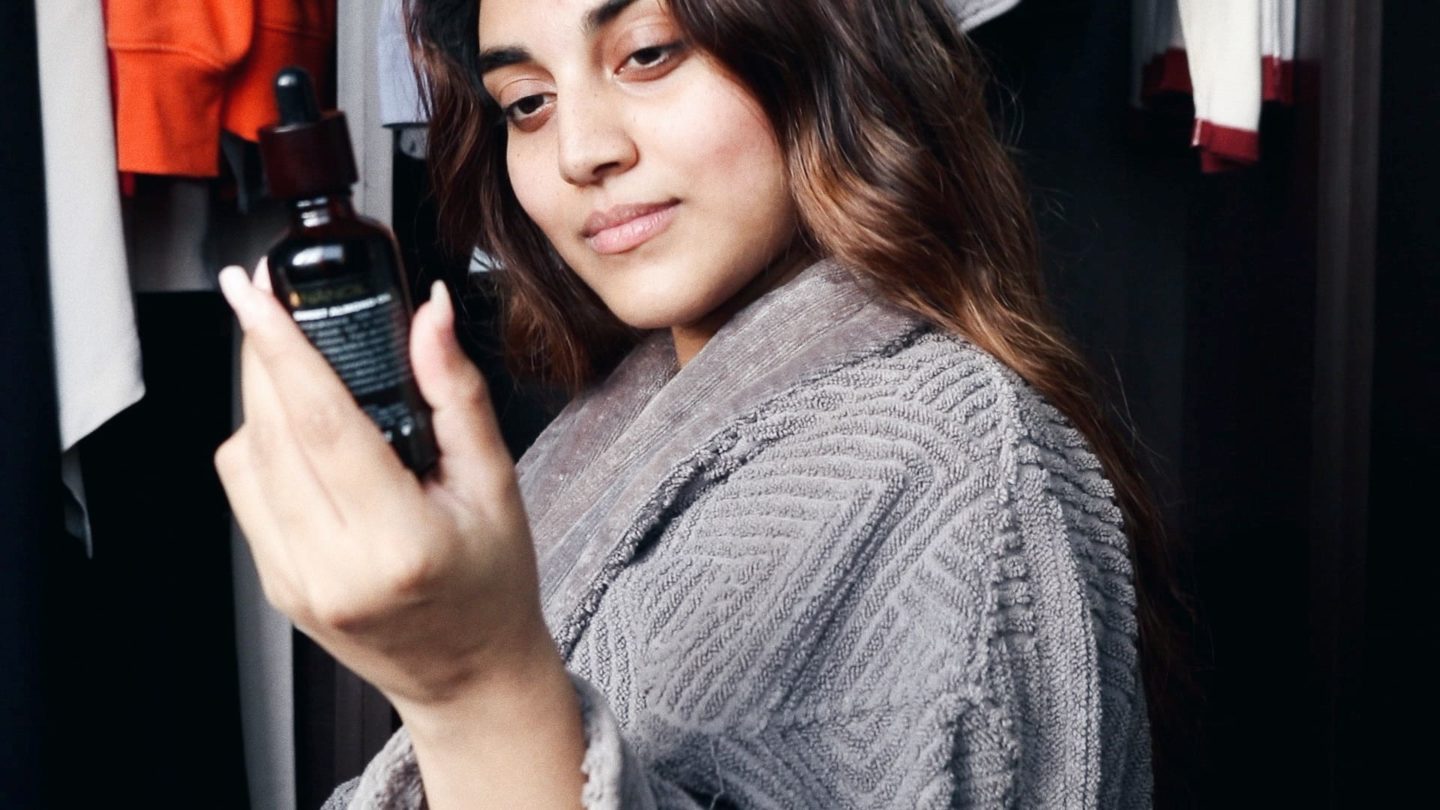 #3 They function like a treatment
We are often exposed to harsh environments, stress, and it contributes to loss of collagen over time. Miss wrinkles tend to give away our age easily. Luckily, Almond saves the day! they act as a treatment and deliver a variety of nutrients to the skin. The vitamin E in sweet almond oil can provide the amino acids required for that lovely collagen to thrive.
#4 Maintain healthy scalp
Our scalp is just as important as the rest of our body and we tend to neglect on it always. Dead skin cells can lead to dandruff and it leads to unhealthy hair growth. By deeply moisturising our scalp and hair with sweet almond oil, it soothe flaking and scalp itching.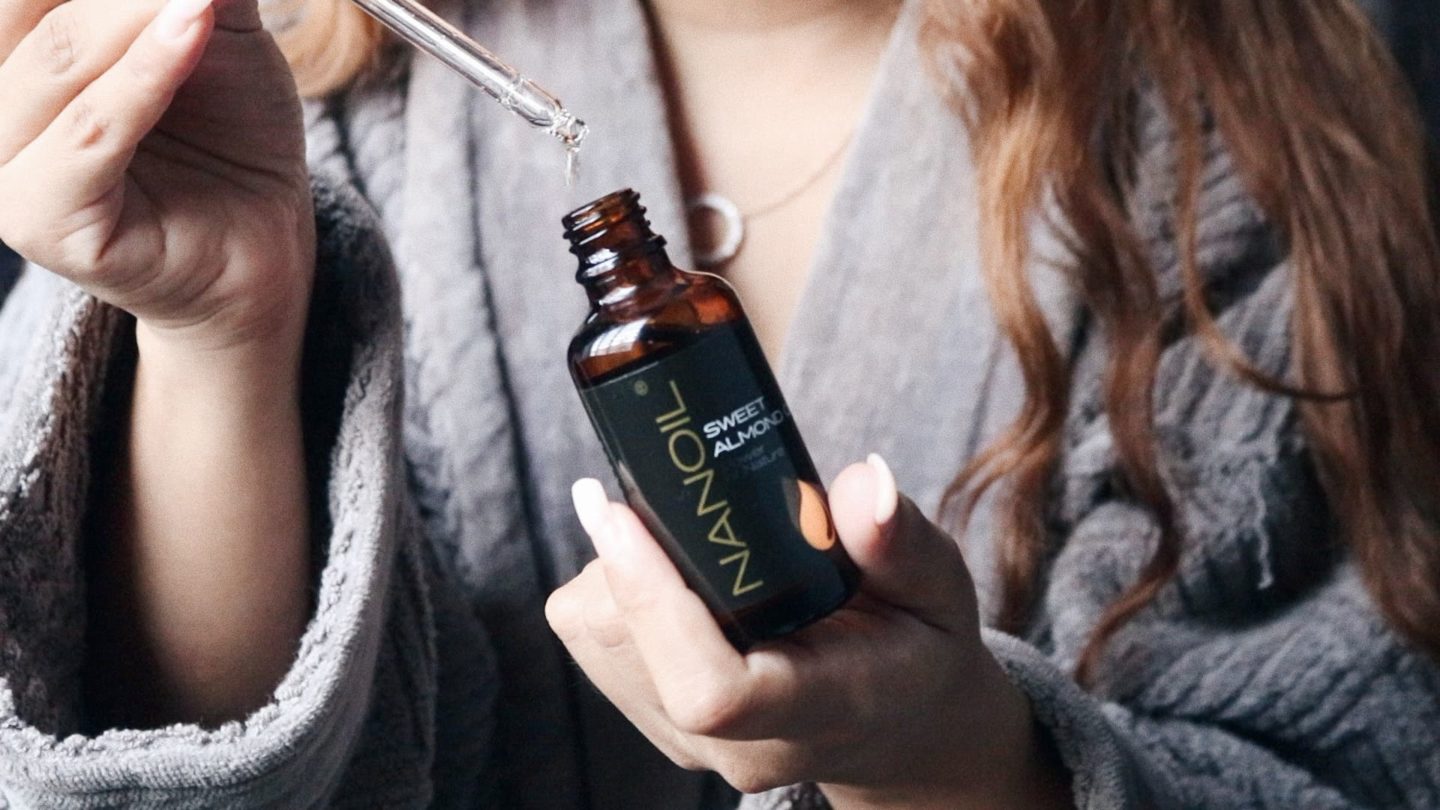 #5 Treats ECZEMA
As many of you know, I have eczema and it's very important for me to not make any mistake on the skin or else I'll suffer the consequences. Therefore, when my dermatologist advised that almond oil help treat ezcema I knew things were about to change!
A skincare advice ? Add a few drops of facial oil to your favorite cream, and then just press a small amount onto the high points of your face. It's a move that will lift your complexion — not to mention your mood.
Visit NANOIL and check out more of their oil and haircare range here.