© ALL RIGHTS RESERVED 2021
This blog post was made in collaboration with Plant Origins – Signature Market and all my opinions are my own.
Christmas is here again, yeah! As much as we're excited, we also know what comes along with this season. The hustling of shopping, the get-togethers with friends and family and the never-ending Christmas activities. We love it all. However, during the holidays and with all the feasting and family, it's easy to forget to actually rest.
Plant Origin foresaw this and have made the perfect relaxant for you. So, do you want something that would bring you some peace and quietness during your bedtime this season? I am sure you do! Let's see what the Plant Origins new launch – the Mountain diffuser!
Plant Origins Aromatherapy Mountain Diffuser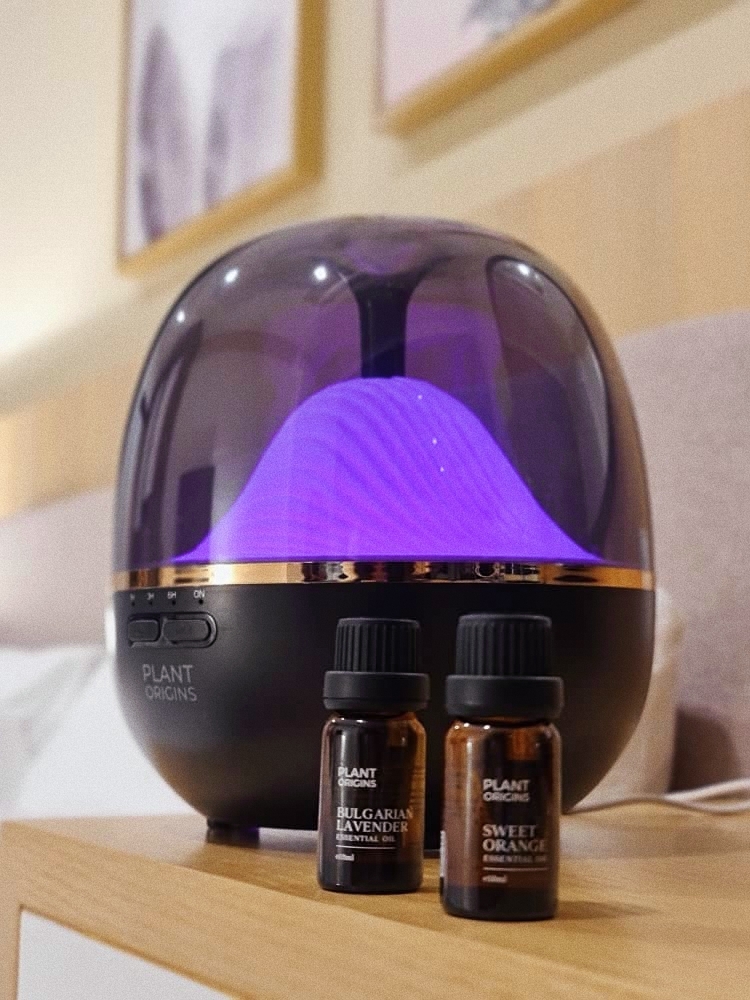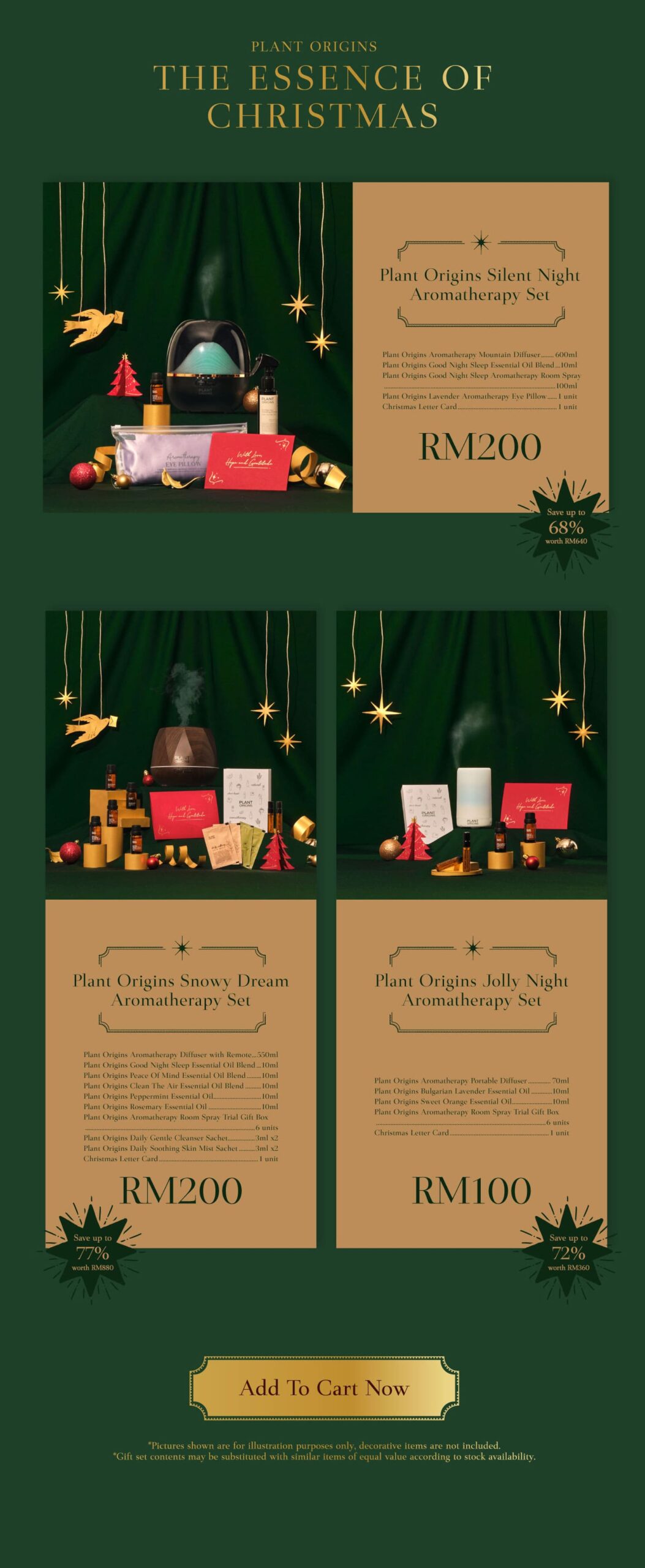 The Plant Origins Aromatherapy Mountain Diffuser is relaxing aromatherapy that refreshes and humidifies the air while moisturizing your skin. It's a stylish addition to any space including your home or workplace. Whether you choose to use it at night or during the day, it still gives you that cooling effect that ensures you have maximum comfort.
It can be used to mix essential oils and also add aromatic scents to your home with its slow diffusion. In addition to mixing essential oils, you can control it with its adjustable features. What's more? It also has other unique functions such as the sleek black exterior which gives you an exquisite design, its adjustable light and colours, modifiable time and a 600ml water tank capacity.
Among the several benefits of the Mountain Diffuser are:
Air purification.
Instant mood lift
All-day hydration – 20 hours large mist and 26 hours fine mist
Auto shut-down mode for a safer and eco-friendly user experience

Gent

ly warm lights to create a mindful ambiance

Connects you soulfully with your mind
The Plant Origins Essential Oils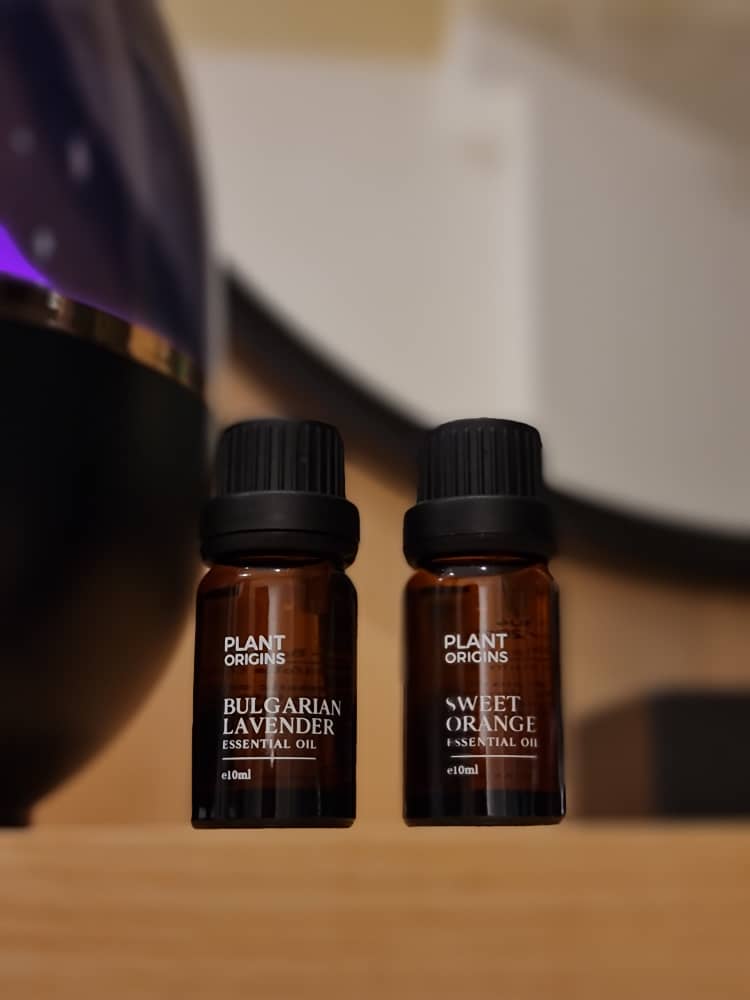 When I say I got you covered at Plant Origins, I mean every word. They also offer two excellent essential oils that are not only plant-based but also serve as aromatherapy to improve your quality of life. Have a look at this!
The Bulgarian Lavender Essential Oil
The Bulgarian Lavender essential oil functions as an all-rounder in providing medicinal benefits to you including anti-inflammatory, antibacterial and antifungal functions. Its fresh sweet scent gives the oil its soothing quality and helps reduce your mental tension.
You can mix it with other essential oils using our mountain diffuser and you can also use it alone to create the magic of ambience in your home. This Lavender oil will bring calmness to you as our review suggests. The oil goes for RM 130 but it's the season of love remember?? So, you can save up to 77% and get it for RM 29.90. How cool is that?
Sweet Orange Essential Oil
Ready to refresh your mind and give your body that cheerful energy it so badly needs? The Sweet Orange essential oil is sure to give you all that and more. It reduces anxiety and lowers your blood pressure and guess what? It can lift your mood after the first sniff!
Even physicians believe that inhaling oranges helps to regulate blood pressure and that the aroma of delicious oranges may alleviate sadness and anxiety more than most other things. Do you also have cold or clogged lymph nodes? When rubbed into the afflicted regions, Sweet Orange essential oil can also help to combat these.
Here are some benefits of essential oils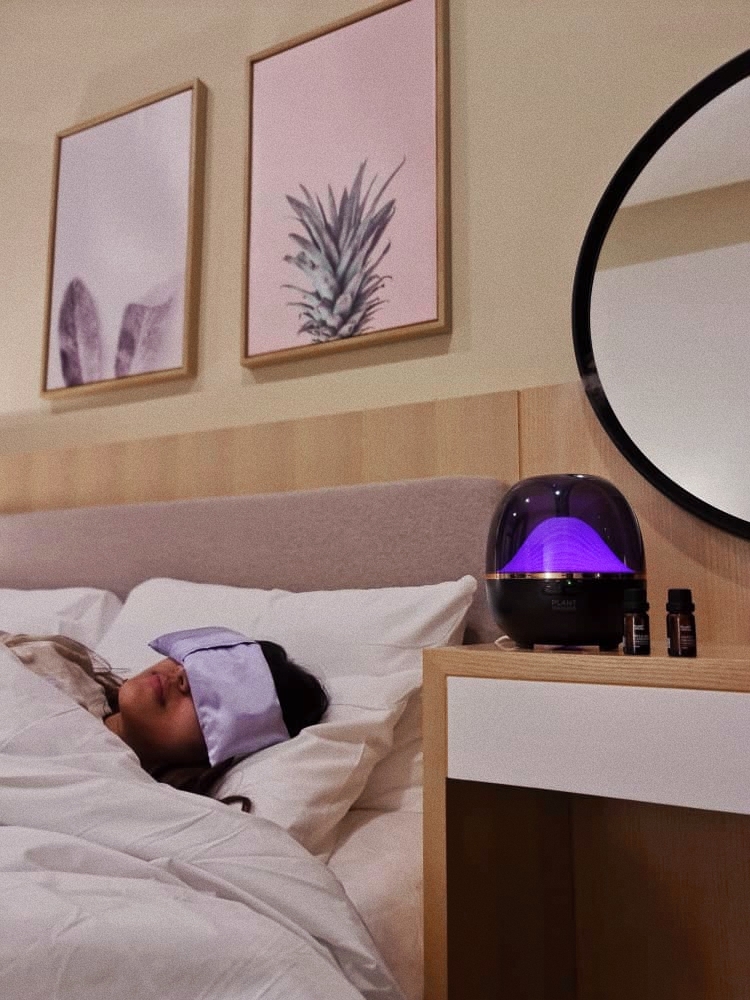 Essential oils are extracted from plants, they go through distillation processes like cold pressing. Inhaling the aroma arouses the limbic system which is the part of our brain in charge of emotions. You can inhale essential oils or apply them to the skin. Some essential oils are mixed before application making our diffuser perfect when using them.
Some other benefits of using essential oils include:
Stimulating emotion
Enhancing mood
Skin smoothening
Reduced low blood pressure
Relieves stress and anxiety
Relieving headache
It's the season of love and it's that time for family and friends to come around and with that goes a lot of good energy. So instead of going to bed this season all worn out and tired, try using the mountain diffuser in your home. When combined with our essential oils, what you get is a highly refreshing, calming and soothing atmosphere throughout this season.