All Rights Reserved
Ho Chi Minh City, often referred to as Saigon, is the largest city in Vietnam, therefore it is the first point of contact with this country for many travelers. I landed in bustling Ho Chi Minh City for the first time in Vietnam and had a great time exploring Ho Chi Minh City, District 1. If you are for the first time in Ho Chi Minh City, it is most probably overwhelming and you will need some info on certain things to do in Ho Chi Minh city or for some activities around the city. Saigon is huge and the sights are spread all over the city and its districts.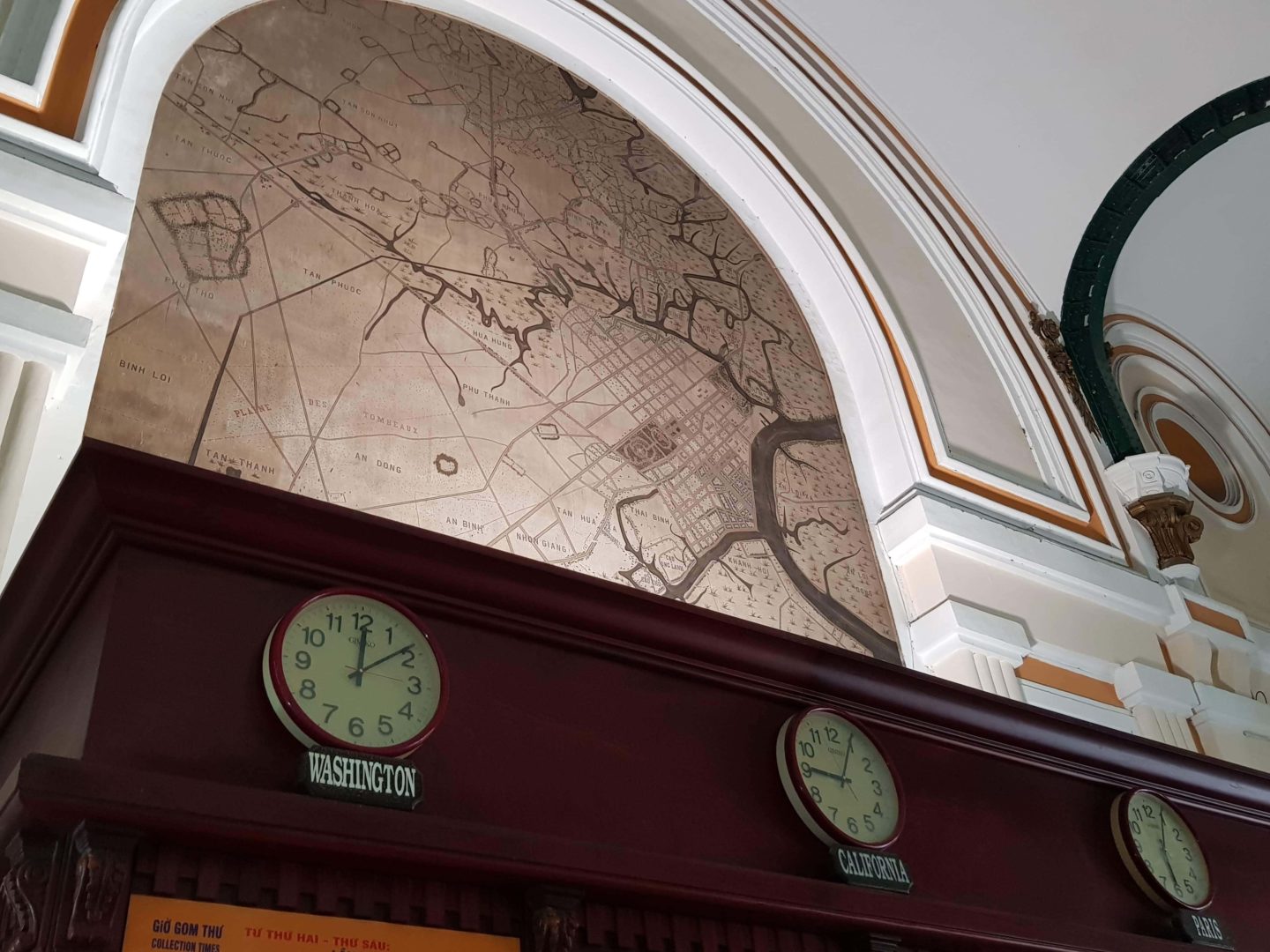 We decided we wanted to get a feel of the local life in Saigon city hence we stayed in District 1. Upon landing, I quickly realized that the traffic in Ho Chi Minh City is a BIG part of the Vietnamese's daily life. I can't put into words how busy the streets of Saigon are, so you'll just have to watch my Youtube video above to see it for yourself! We decided to be a part of this transportation and traveled on them. GrabBike was the most suitable mode of travel.
Where to start?
A good location to stay in my opinion is the most important thing when exploring a big city. In Ho Chi Minh City, of course, District 1 is best. This beautiful boutique hotel is my recommendation: ADORA HOTEL
The location is perfect and every place is within walking meters. The Ben Thanh Market rather a street bazaar is where the locals sell cheap rebranded clothes and it's just a few minutes walk away hence it's absolutely in the city center. Despite the central location, the hotel turns out to be quiet and the customer service provided is top-notch! Friendly gestures of smiling receptionist as we checked in and they were ever ready to provide their best practices to us. The rather small but elegant rooms will offer everything you need, I was lucky enough to get a window room!
Also, not to forget the rooftop terrace – there is a great view of the city. More hotels in Ho Chi Minh City can be booked here.
What To Do In Saigon City???
I started in the Ben Thanh Street Market.
The Ben Thanh Market is one of the famous landmarks of Ho Chi Minh City. Every day thousands of visitors come to the market to stroll around and buy something. You can almost buy everything over here – clothes, jewelry, souvenirs, food or the popular Vietnamese coffee. Don't forget to bargain on the prices!
Start your first few days in Ho Chi Minh City off like a local with some steaming hot pho, Vietnam's national dish. You'll see countless little restaurants and street food stalls selling freshly prepared pho to customers sitting on tiny plastic stools. How do you find a good pho stall? A solid rule of thumb is to follow the locals. See a busy stall? That's where you'll want to get in line.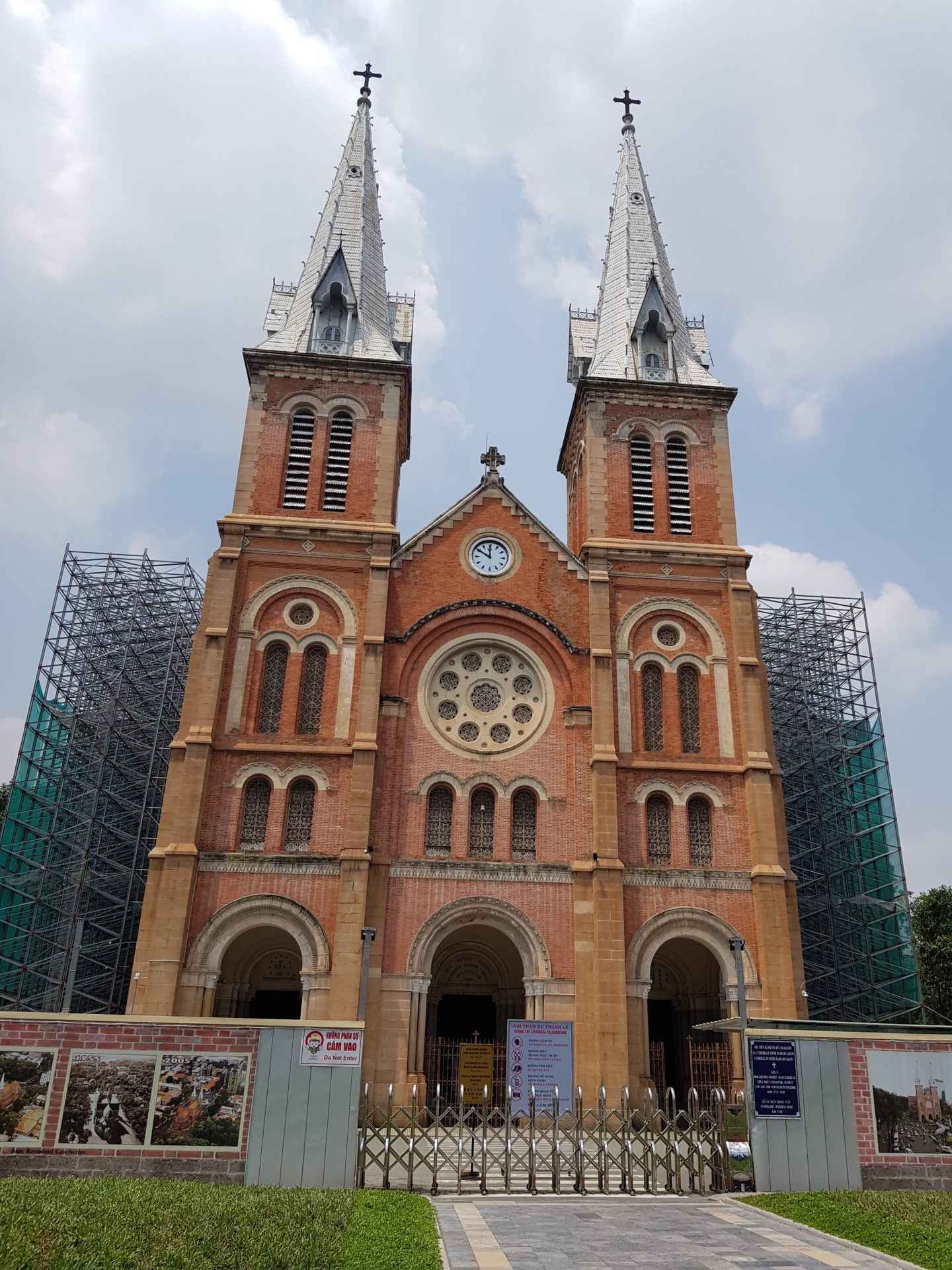 Notre Dame Cathedral
After exploring the city's most famous landmarks, take only a few steps and you'll find yourself right in front of the Notre Dame cathedral, another iconic spot in Ho Chi Minh City's center. Surrounded by huge old trees, the church is a perfect example of French influence on both architecture and culture in Vietnam.
The Notre-Dame Cathedral of Saigon is located in the center of Ho Chi Minh City. The cathedral is another landmark of the city and was built in 1883. The two bell towers are 58 meters high and the cathedral was built with materials from France, which were imported especially for that.
In 1962 the cathedral was officially declared a Basilica by the Pope and since then it has been named Saigon Notre-Dame Cathedral Basilica. Today it is not only a church, but also a major tourist attraction.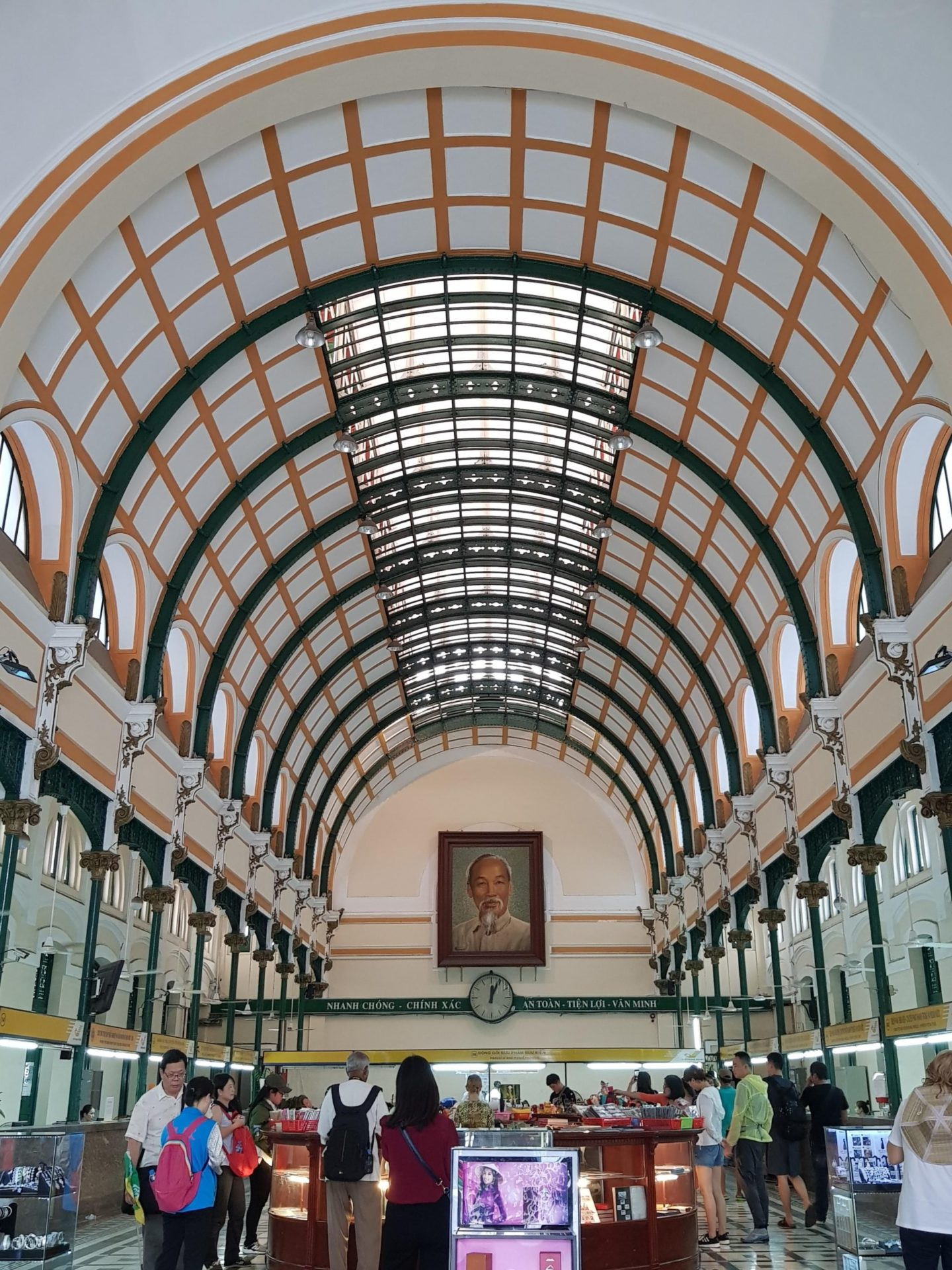 Saigon Post Office
Right next to the cathedral, you'll see the central post office, its a must on every visitor's list. Why? Because Ho Chi Minh City's post office is a bit like a time machine. The elegant colonial building welcomes guests with a striking entrance hall. The old hardwood counters are beautifully carved and the ornate floor tiles and maps on the walls make you feel like you've gone back in time a hundred years. What's best about the post office though, is that it's still fully functioning. So, if you want to send your friends and family a postcard, there's no better place to do it!
The design was made by Gustave Eiffel, who also designed the Eiffel Tower in Paris.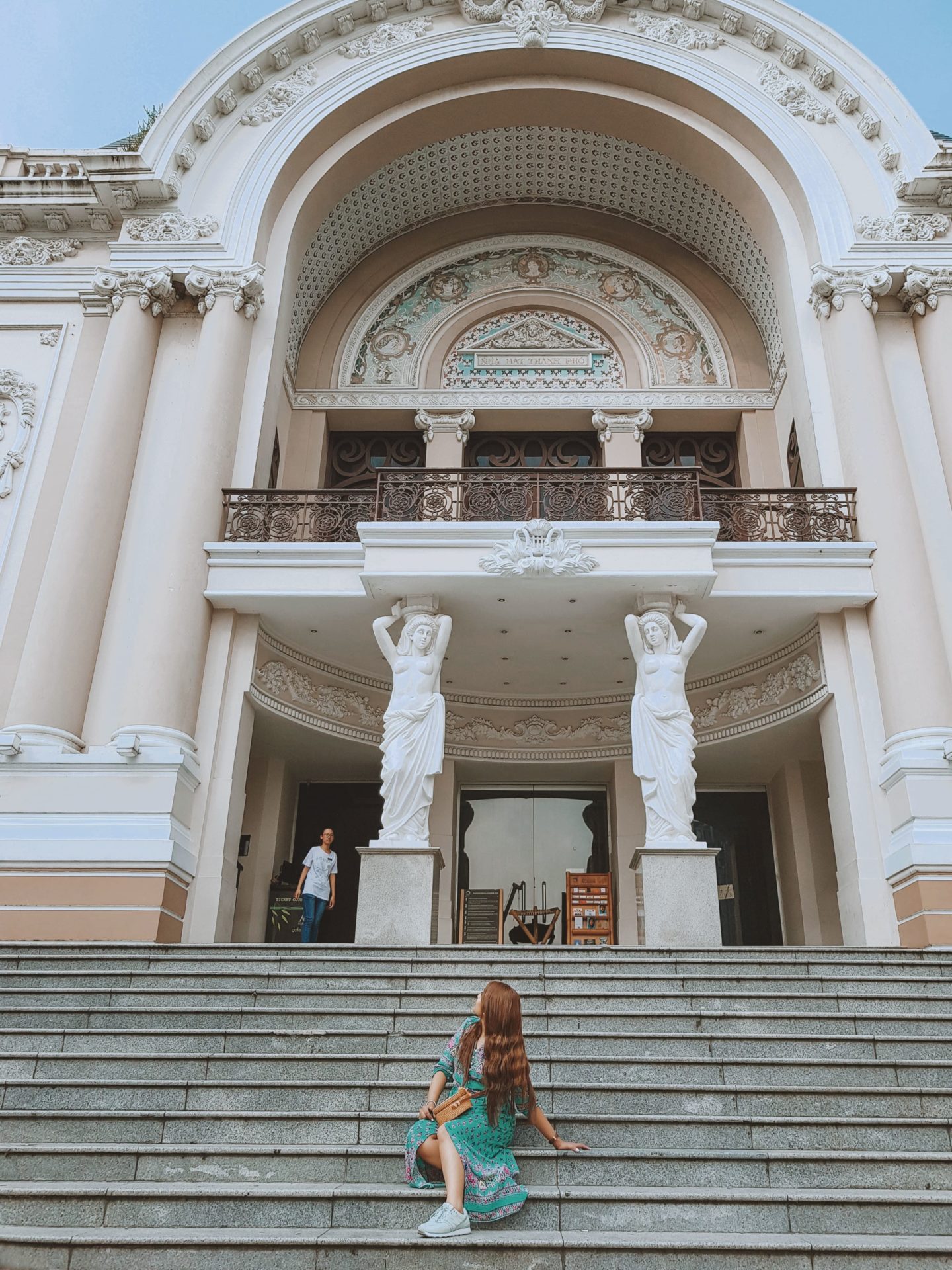 I only passed through the Saigon Opera house during my trip. The Saigon Opera House is one of Ho Chi Minh city's famous Municipal Theater and commonly known for AO show. Built-in parallel structure, the Opera House is located on the city's center axis, connecting the metro station and roundabout in front of the Ben Thanh market. From a distance, the Opera House looks like a beautiful gigantic city gate.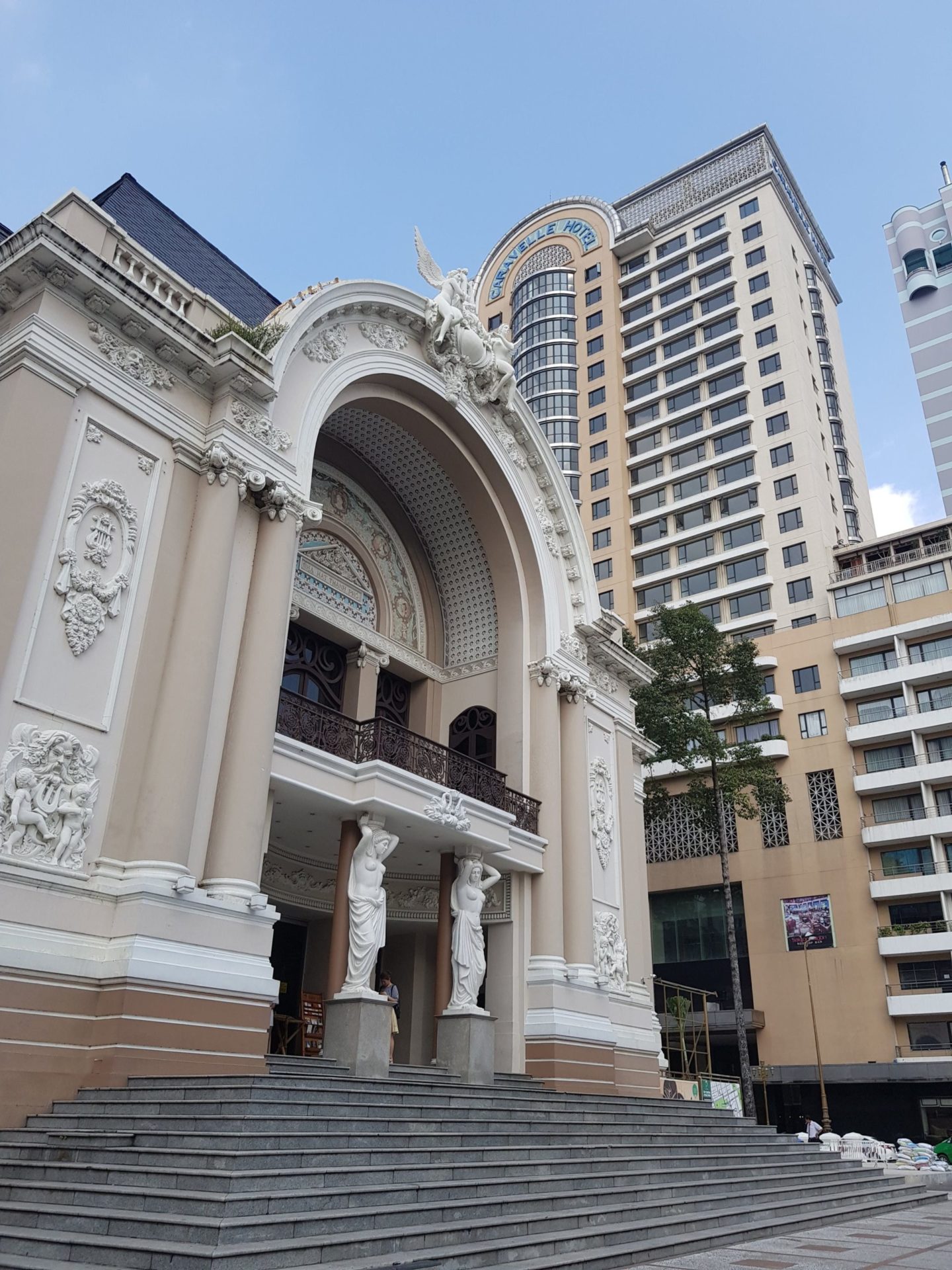 Pagoda Xá Lợi
Xa Loi Pagoda is a Buddhist landmark which consists of seven tiers and is the colourful centre point of a well maintained garden. The complex is most famous for two aspects; namely, being the residence of Thich Quang Duc (the monk famed for burning himself to death as a form of protest against religious persecution), and the series of raids regarding the Buddhist' protests. The actions of Thich Quang Duc are known throughout the world.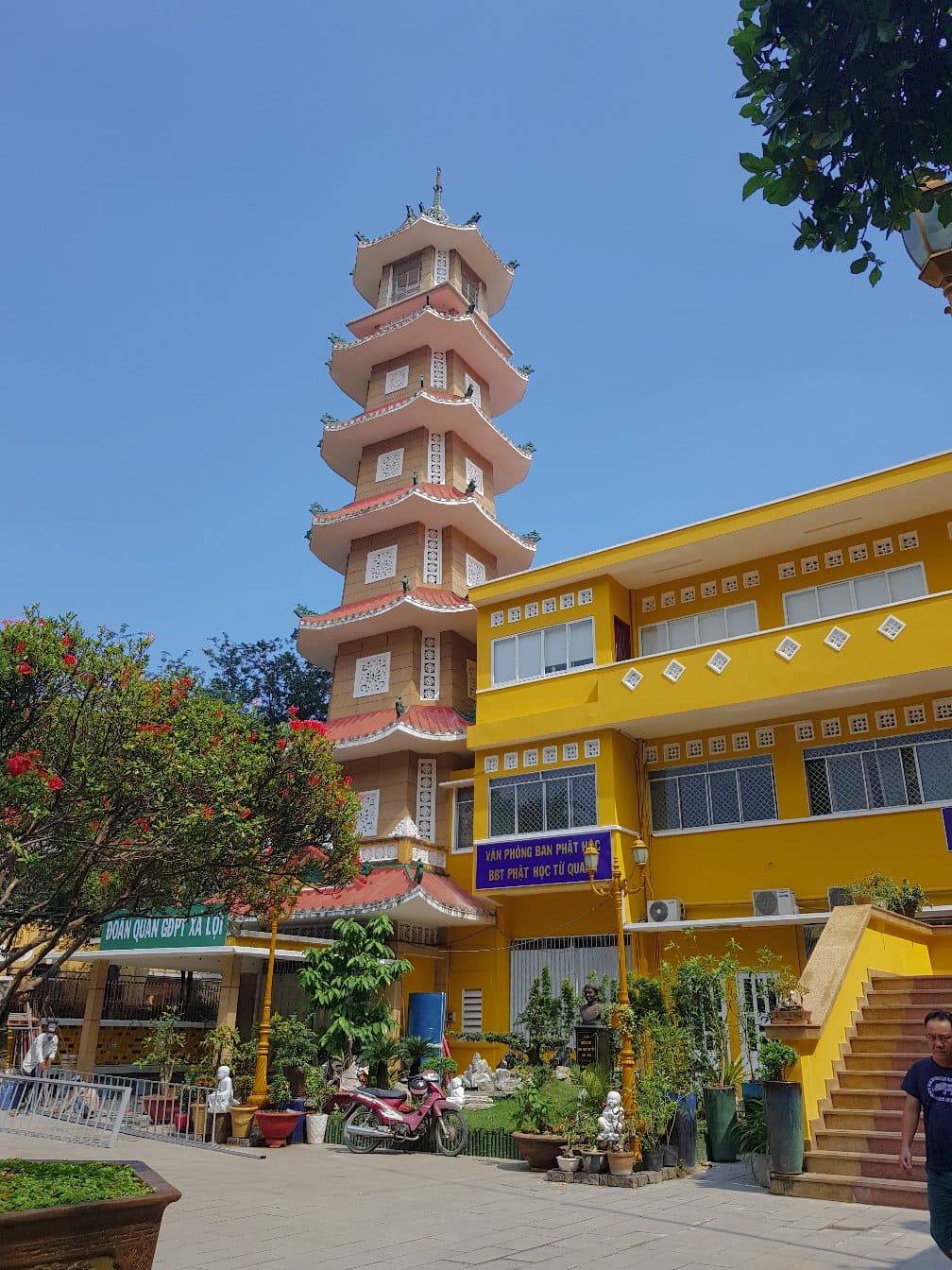 In this post, I've mentioned a few places to go to Vietnam, itinerary ideas, where to stay and how to travel in Vietnam. Links here will take you to more detailed posts. Also, Vietnam is a hub for all caffeinated shops around the city! Be sure to taste and take some time to enjoy their varieties of coffee houses! I hope you find my Vietnam tips and guides useful in planning your travel, vacation or holiday in Vietnam.