I'm always fascinated by ELEPHANTS! I like everything about this wonderful animal, whether they whack their trunk or give themselves a dirty mud bath, I ABSOLUTELY LOVE THEM! An elephant is my happy mood therapy. Earlier this year, I wrote a travel journey on my bucket list to visit an Elephant Sanctuary! And here I am today, showing you guys the majestic beauty of the jungle. In search of a place where I could feel their presence and enjoy watching them nearer, Kuala Gandah is the best place to visit!
So here I am at Kuala Gandah Elephant Sanctuary (National Elephant Conservation Center) in Langchang, Pahang enjoying the time of my life, wishing if I could stay here forever. While I prefer admiring elephants in the wild, sanctuaries such as these are educational venues for more people to gain a greater understanding and appreciation for these animals and learn about their plight.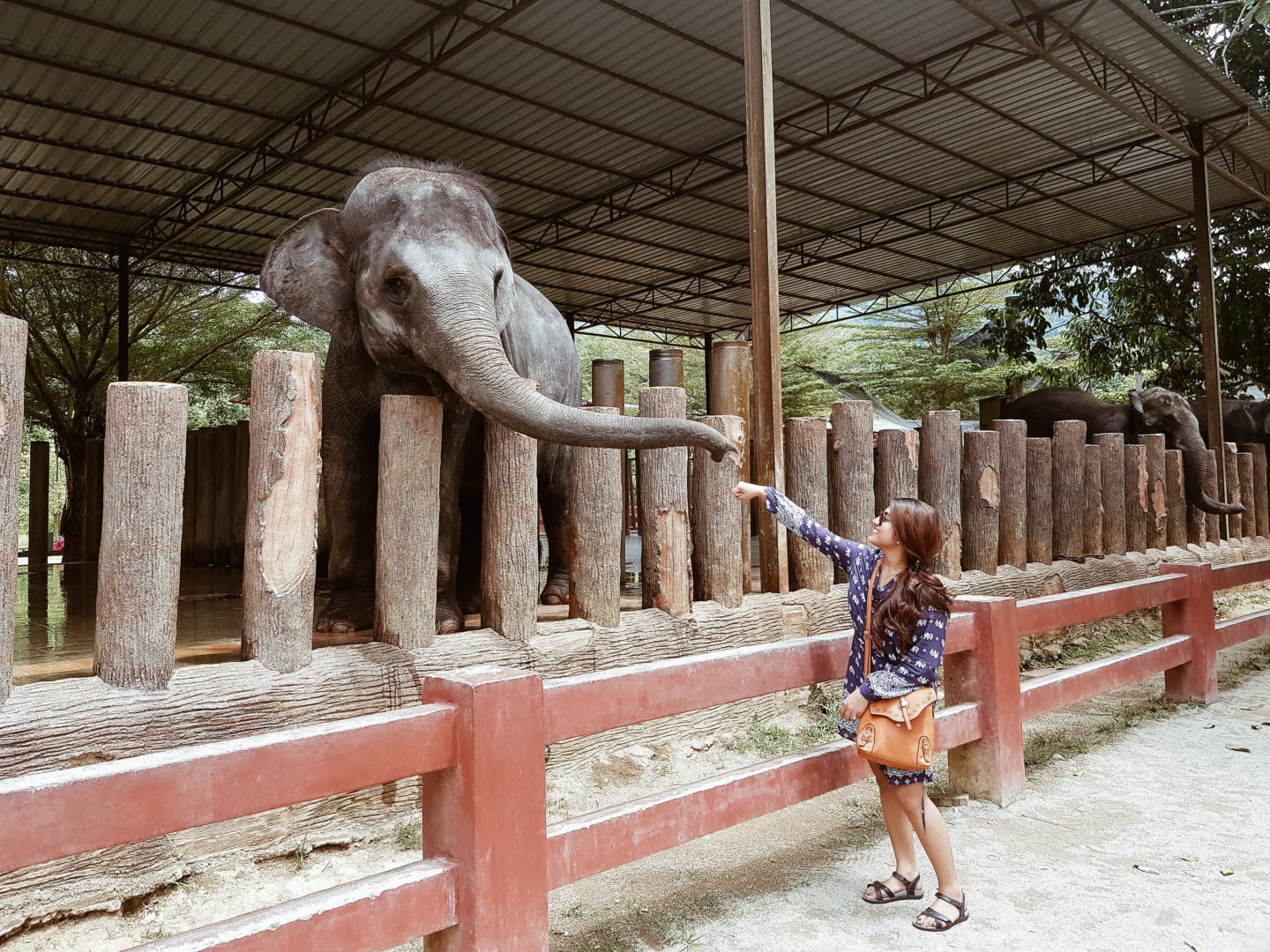 The Plight of Elephants?
Elephants are on a constant threat. It's always either from deforestation and poaching. The latest news I read on the internet is currently there are less than 1,000 Asian elephants left in Malaysia. 1 freaking thousand left!! Growing up my mom used tell me that there used to be a large number of elephants across the country, but that amount has sadly dropped tremendously over the last 25 years.
The fragmentation of forests caused by urbanization and clearing for agriculture: leads elephant without the provision of natural corridors – has led to increased elephant-human conflict, wherein wild elephants raid oil palm plantations. The conservation center is tasked with capturing these rouge elephants, rehabilitating them at the sanctuary, and relocating them to national parks such as Taman Negara.
About Kuala Gandah Elephant Sanctuary (National Elephant Conservation Center)
Kuala Gandah Elephant Sanctuary, which was set up by the Malaysian Wildlife Society. It's the base of the Department of Wildlife and National Parks Elephant Relocation Team, which assists in the capture and relocation of rogue elephants from across Southeast Asia.
If you are a nature lover, you will appreciate the natural wonders of this tour to Kuala Gandah Elephant Sanctuary and then observe elephants and learn about rehabilitation and relocation efforts at the elephant sanctuary.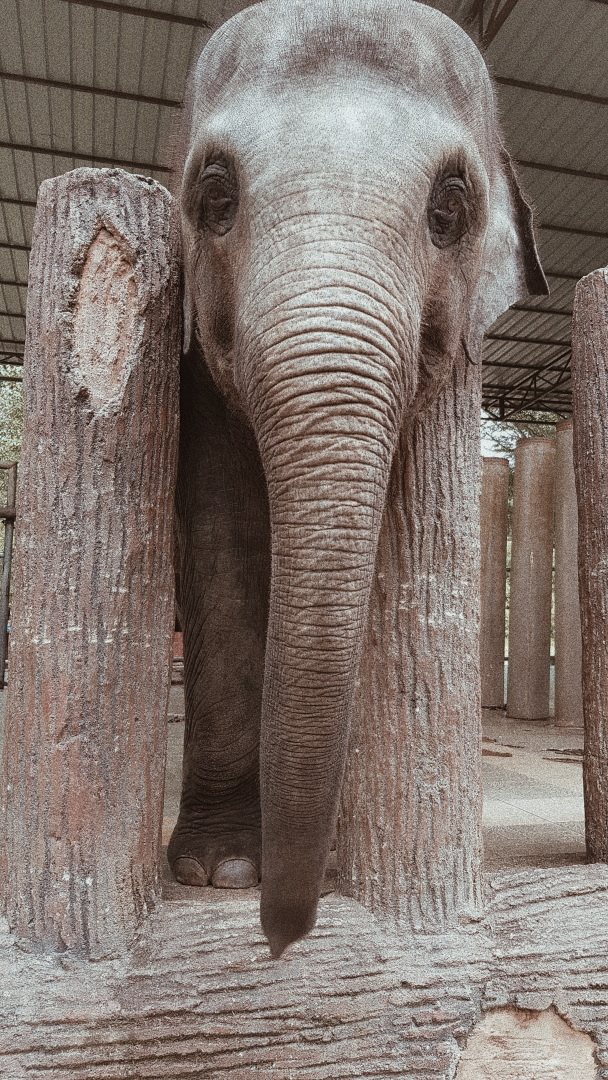 Where is Kuala Gandah?
It's a two-hour drive away from Kuala Lumpur, the conservation center has long been an accessible place to see endangered Asian elephants. They were established in 1989, it the most popular elephant sanctuary in the country, ever since its existence has been publicized in 1997.
Right after registering, I wasted no time in rushing to the outdoors to find the elephants. I just I was way excited than the kid that was next to me, while everyone else was terrified by the 'roar' one of the elephants gave from a distance, here I was jumping on my feet in excitement cause I finally could hear them. These are domesticated animals utilized in the rescue and rehabilitation of wild elephants. The trained tamed elephants would teach the wild elephant to listen to the mahout so they could be bonded with love without feeling unrest. The fun thing about this sanctuary is the center gives an opportunity for visitors to hand-feed the elephants with watermelon, sugar cane, banana, peanuts, and other fruits.

Also, a video is shown on what this sanctuary does. The video is educational, showing their efforts in relocating Malaysian elephants whose habitat has shrunk and that they are destroying plantations due to their invaded home. They also showed how they use the elephants in this sanctuary to help calm the captured elephant while transportation. There were some informational boards for you to read up.
Next was their bath time! The river was clean. I was so relieved that the water was clear and you could actually see-through. It was fairly clean and I say fairly because the elephants tend to poop in it. However, because of its flowing water, it wasn't something we needed to worry about. Once the guides showered that batch of elephants, they brought in baby elephants to shower.
Let's learn how to appreciate the elephants that are left in our world, say NO to poaching and together we put an end to the elephant extinct. Vlog on my day trip to elephant sanctuary is up on my channel!