© all rights reserved 2022
Murad just introduced their newest skincare in town: The new Correct & Protect serum broad spectrum SPF 45 | PA ++++ is here to solve our discoloration & hyperpigmentation.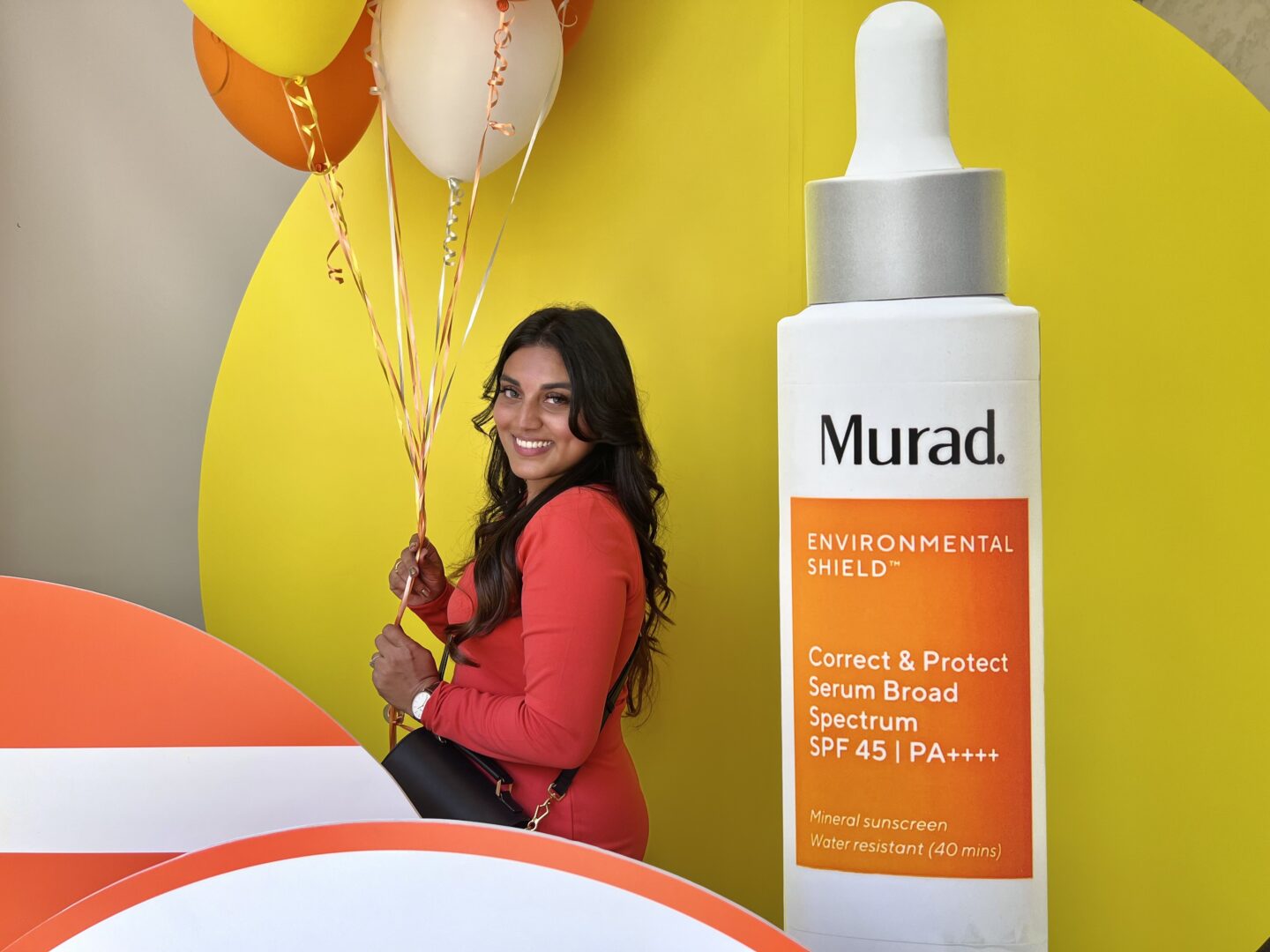 The Reality of Our Skin
Skin discoloration and hyperpigmentation are common skincare problem that stems because of an increase in melanin. When our skin cells are damaged or unhealthy, they can produce too much melanin, which can clump and cause the affected areas to appear darker.
Skin discoloration and hyperpigmentation are common skincare problem that stems because of an increase in melanin. Pigmentation is influenced by sun exposure, hormones, age, skin injuries, and inflammation.
Murad Satin-Smooth Correct & Protect Serum Broad Spectrum SPF 45 | PA ++++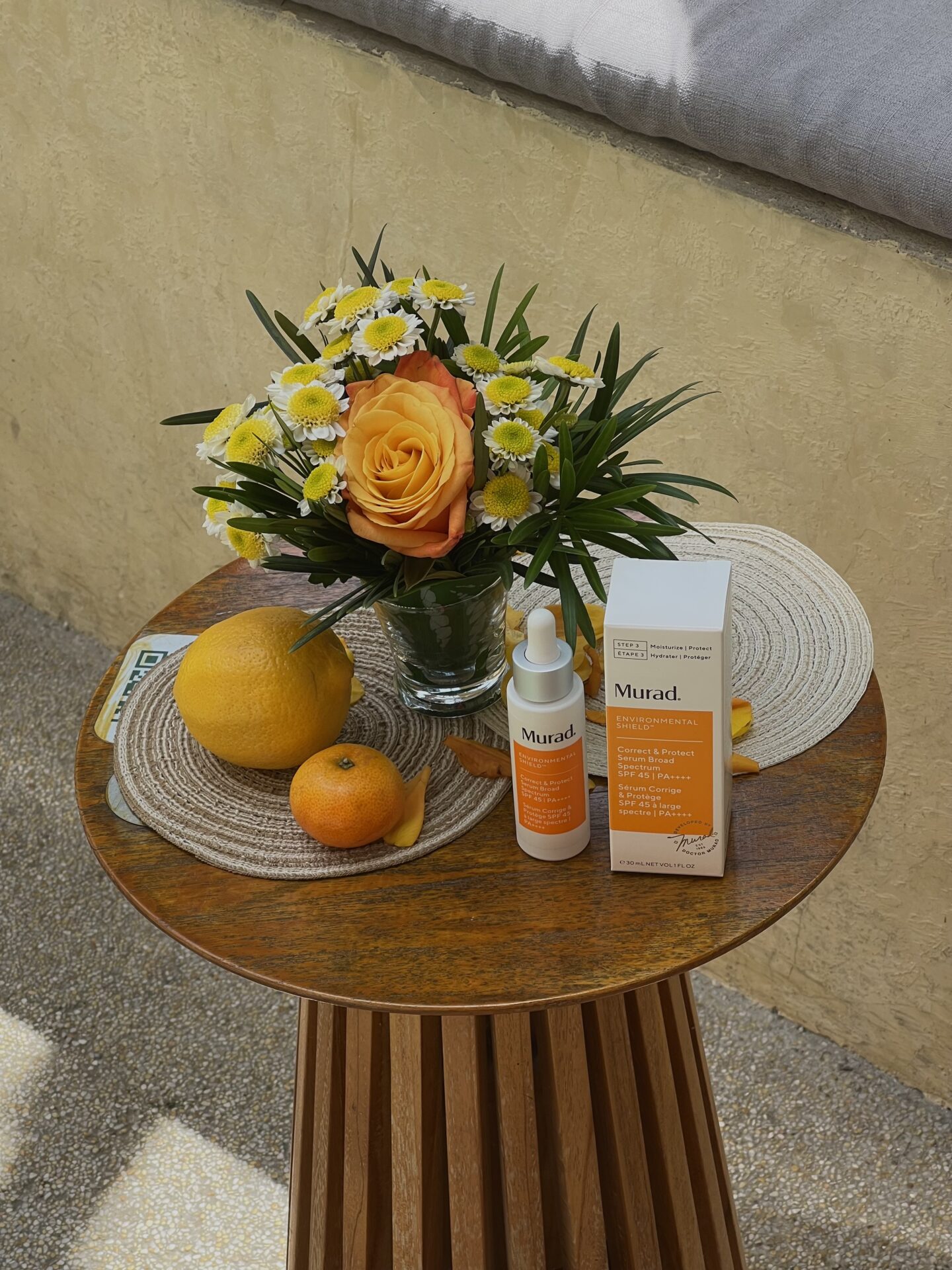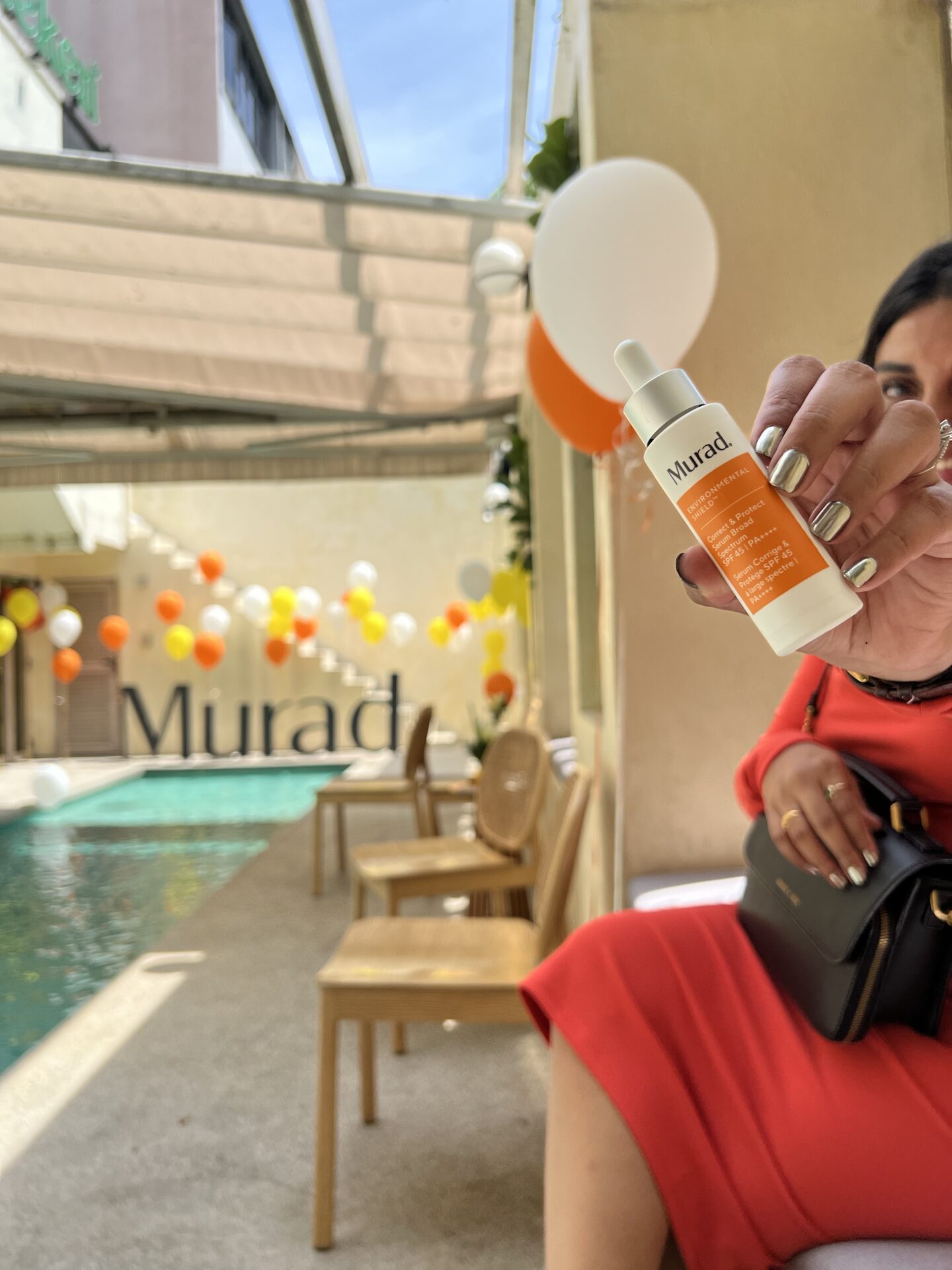 To help correct the discolouration and prevent hyperpigmentation, Murad Skincare has created the Correct & Protect Serum Broad Spectrum SPF 45 | PA ++++, which it is introducing to Malaysia this month.
The sanity-smooth serum with 100% mineral SPF has been clinically proven to visibly correct discolouration and prevent the progress of hyperpigmentation.
What makes the Murad product unique is its carotenoid technology– which uses responsibly sourced jojoba, squalane and tomato fruit extract blend– that reflects UV light for an instant glow and acts as a powerful antioxidant to brighten and reduce visible discolouration.
It also contains beet root extract that provides a fast-absorbing, moisturizer-like dose of hydration that all skin types will love. Not only that, but the beetroot extract also stimulates the skin's Vitamin D production.
And this amazingly sheer SPF delivers broad-spectrum, mineral-based UV protection that doesn't leave a white cast for truly radiant skin has been clinically tested on Fitzpatrick skin types 1 to 6– the numerical classification schema for human skin colour developed by a dermatologist to estimate the response of different types of skin to UV light.
The results of a clinical study after two weeks of use– as measured by expert grading– showed that 80% of those testing saw an improvement in radiance in two weeks, and 84% got brighter skin after four weeks.
So, if you're relying on a separate serum and sunscreen to correct discolouration and protect against hyperpigmentation, then you have to try Murad's newest two-in-one innovation, which is great for balanced, oily, combination, dry and sensitive skin.
Not only is it more convenient and effective, but 91% of those trying it out for the first time also agreed that it gave. a sheer, invisible finish, and that their skin felt immediately hydrated.
How To Use [RECOMMENDED]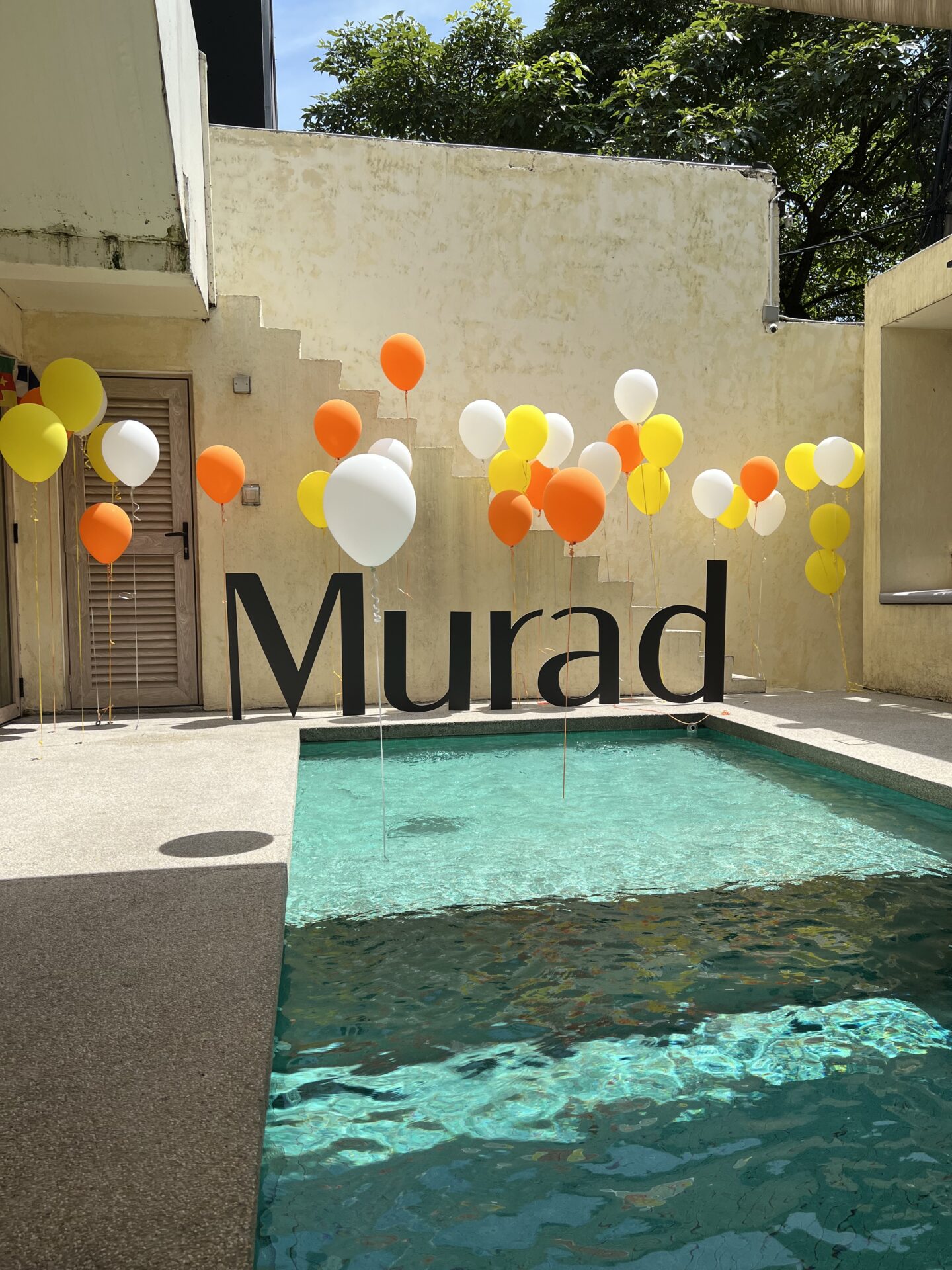 Cleanse the skin surface with Murad's essential-C cleanser, then rinse and pat dry.
Apply Rapid Dark Spot Correcting Serum, followed by Murad Moisturizer
Finally, shake the Correct & Protect Broad Spectrum SPF 45 and apply liberally to the face, neck and chest.
Where To Get It
Murad's Correct & Protect Broad Spectrum SPF 45 will be retailing at RM358 for a 30ml bottle. Click here to learn more about the product.
The product is formulated without parabens, sulfates, phthalates, gluten, animal-derived ingredients, mineral oil, formaldehyde, oxybenzone, or petrolatum.
In conjunction with the launch of Correct & Protect Serum Broad Spectrum SPF 45| PA ++++ in Malaysia, Murad Skincare has organized an exclusive talk and lunch session with invited members of the press and several notable influencers at The Rabbit Hole.
---
About Murad
In 1989, Dr. Murad founded Murad, Inc., the first brand of clinical skincare products, setting a new standard for high-performance skincare. Soon after in May of 1990, Dr. Murad launched what he called his "skincare revolution" at a speaking engagement at Esthetics' West Expo. His manifesto was simple: "skincare is healthcare." His vision was to bring skincare professionals of all stripes together to work as a team, using scientifically proven formulas and technologies, to help people achieve the healthiest, most beautiful skin ever.