© all rights reserved 2022
If you're planning a trip to Phuket, Thailand and are looking for a unique and rewarding experience, consider visiting the Green Elephant Sanctuary. Located in the lush jungle of Khao Phra Thaeo National Park, this sanctuary is home to a herd of rescued elephants who have been rehabilitated and now roam freely in their natural habitat.
Upon arrival at the sanctuary, you'll have the opportunity to learn about the elephants' individual stories and the challenges they faced before being rescued. Many of these elephants were previously used for logging or tourism, and have suffered from physical abuse and neglect. The Green Elephant Sanctuary provides a safe and supportive environment for these elephants to heal and live out their lives in peace.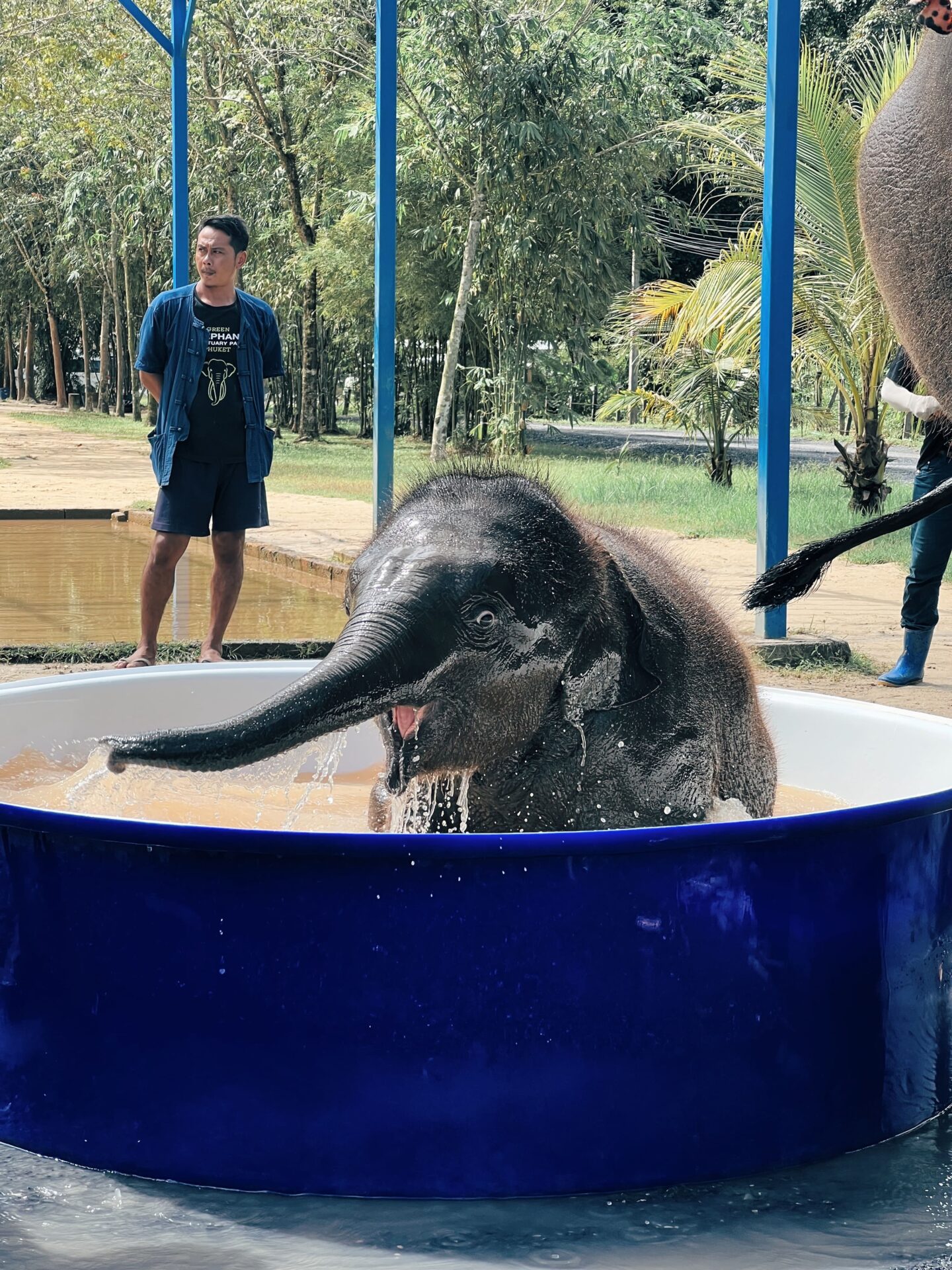 One of the highlights of Green Elephant Sanctuary is the opportunity to get up close and personal with the elephants. You'll have the chance to feed them, bathe them in the river, and even take a walk with them through the jungle. These activities not only provide a unique and memorable experience for visitors but also help to support the sanctuary's mission of promoting sustainable tourism and educating the local community about the importance of elephant conservation.
However, it's important to keep in mind that these are still wild animals, and it's crucial to respect their boundaries and follow the guidelines set by the sanctuary. Here are a few tips to consider before visiting an elephant sanctuary:
A Guide to Green Elephant Sanctuary Park in Phuket
Dress comfortably and wear walkable shoes cause you are likely to get muddy — especially if you plan on bathing the elephants.
Avoid riding elephants or participating in any activities that involve physical force or coercion. Ethical elephant sanctuaries do not allow riding or other forms of abuse.
Don't feed the elephants inappropriate items, such as processed or sugary foods. These can be harmful to their health and disrupt their natural feeding patterns. Food for elephants will be provided by The Green Sanctuary Park management, so take what's given by the mahout.
Be mindful of your surroundings and stay a safe distance from the elephants. It's important to remember that they are wild animals, and even though they may be used to being around humans, they can still behave unpredictably.
DO NOT RUN around the elephants out of excitement. The elephants can get scared 😳 and react.
Support the sanctuary's mission by purchasing souvenirs or making a donation. Many elephant sanctuaries rely on visitor contributions to support their important work.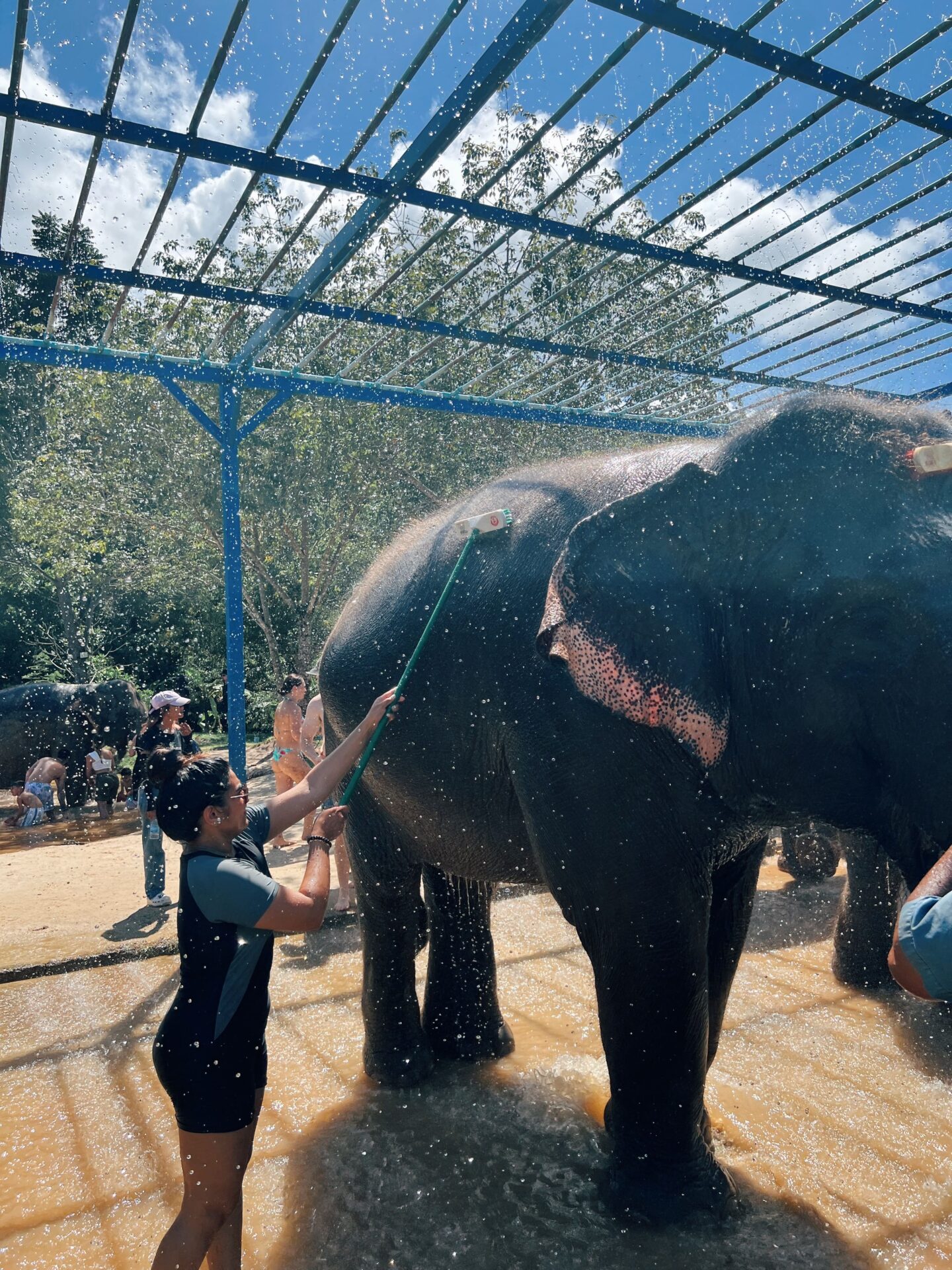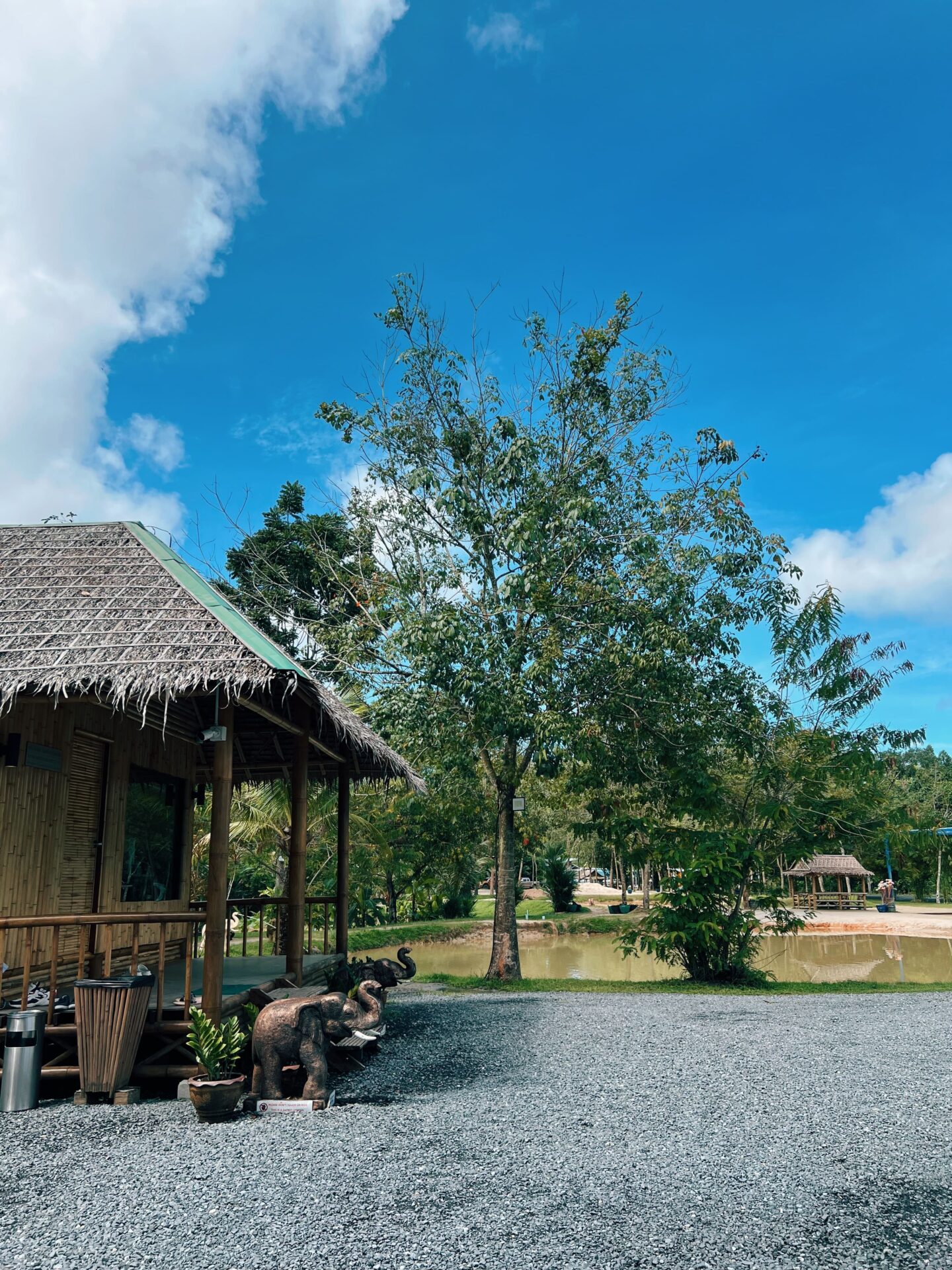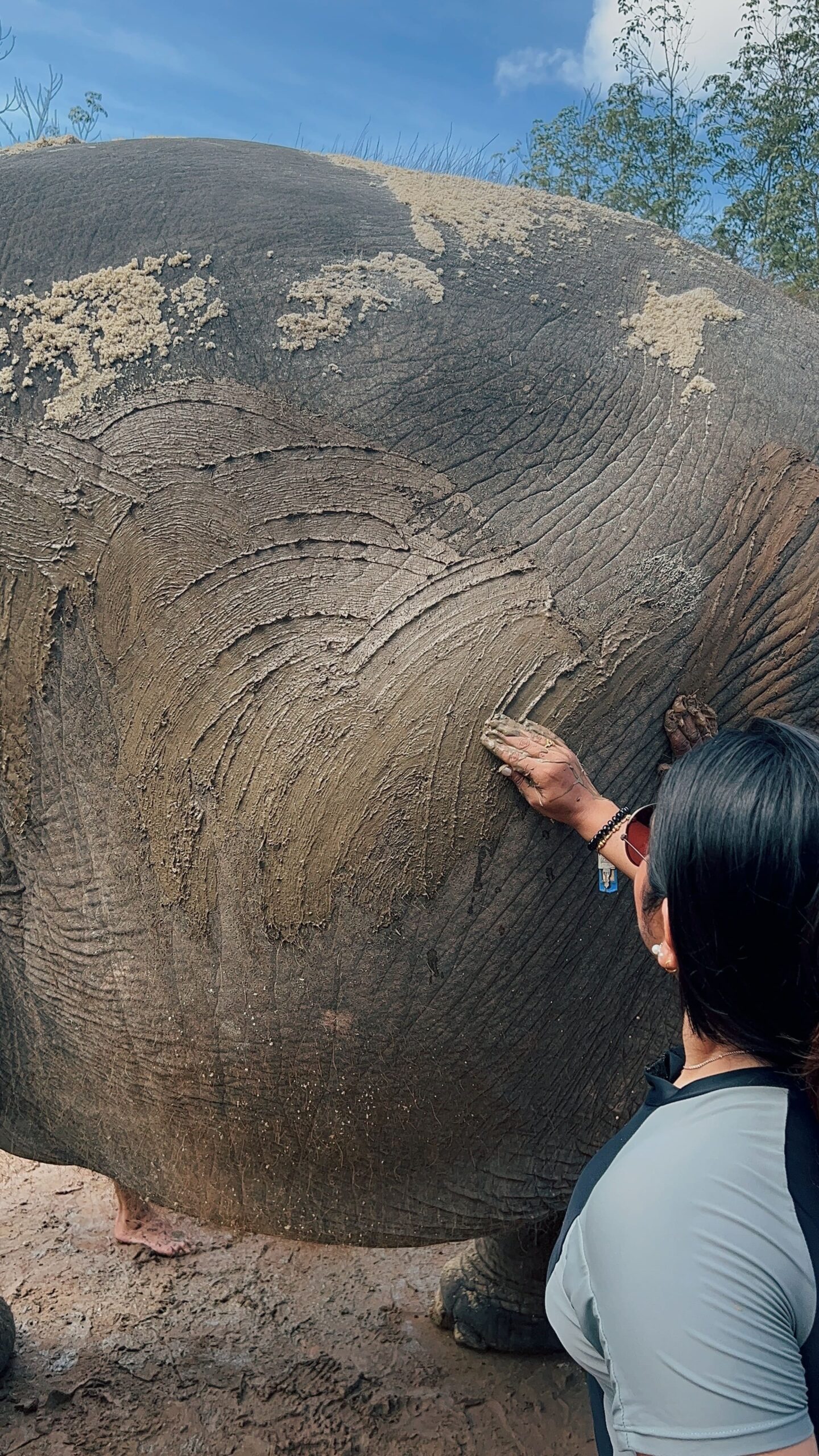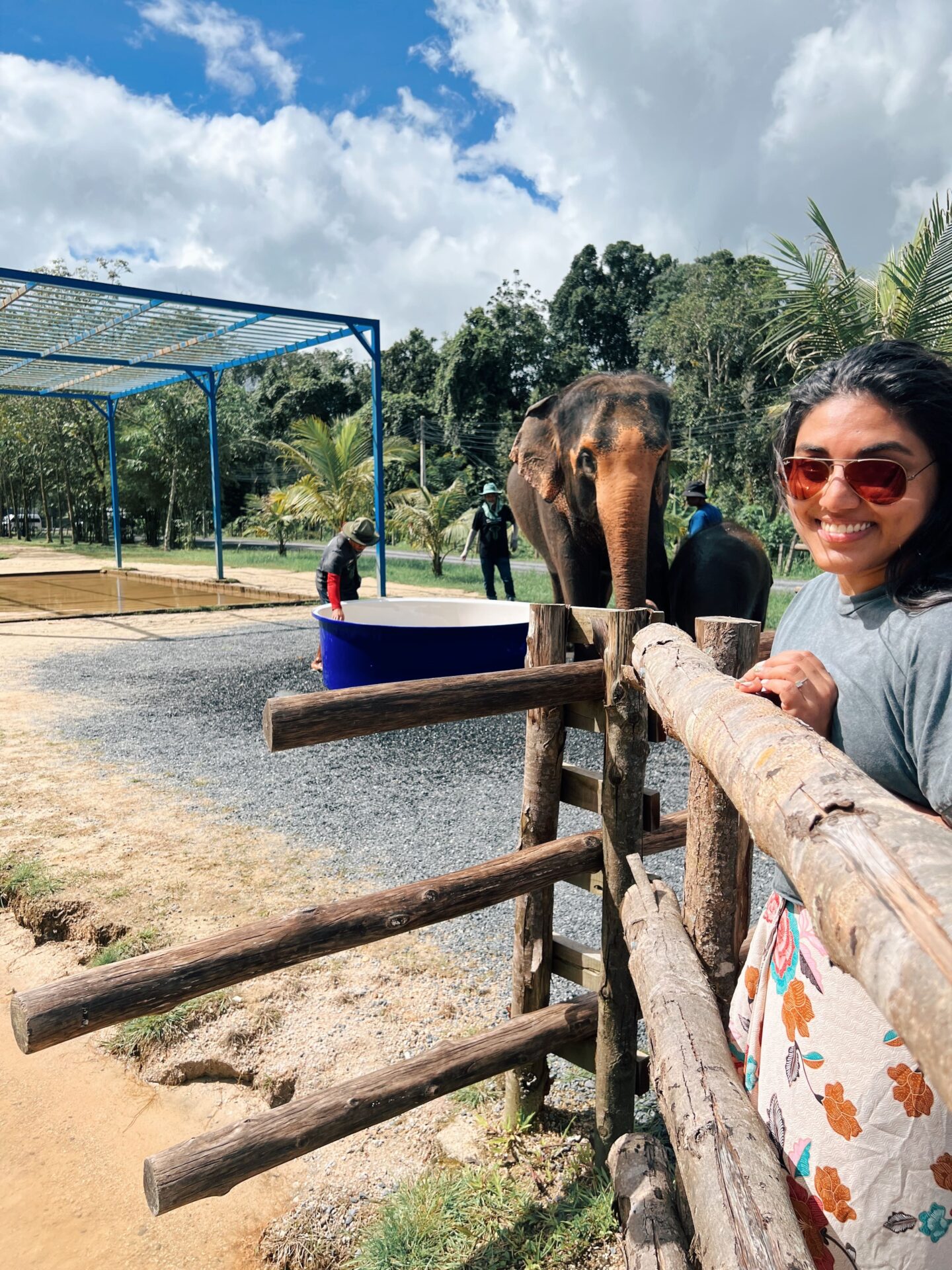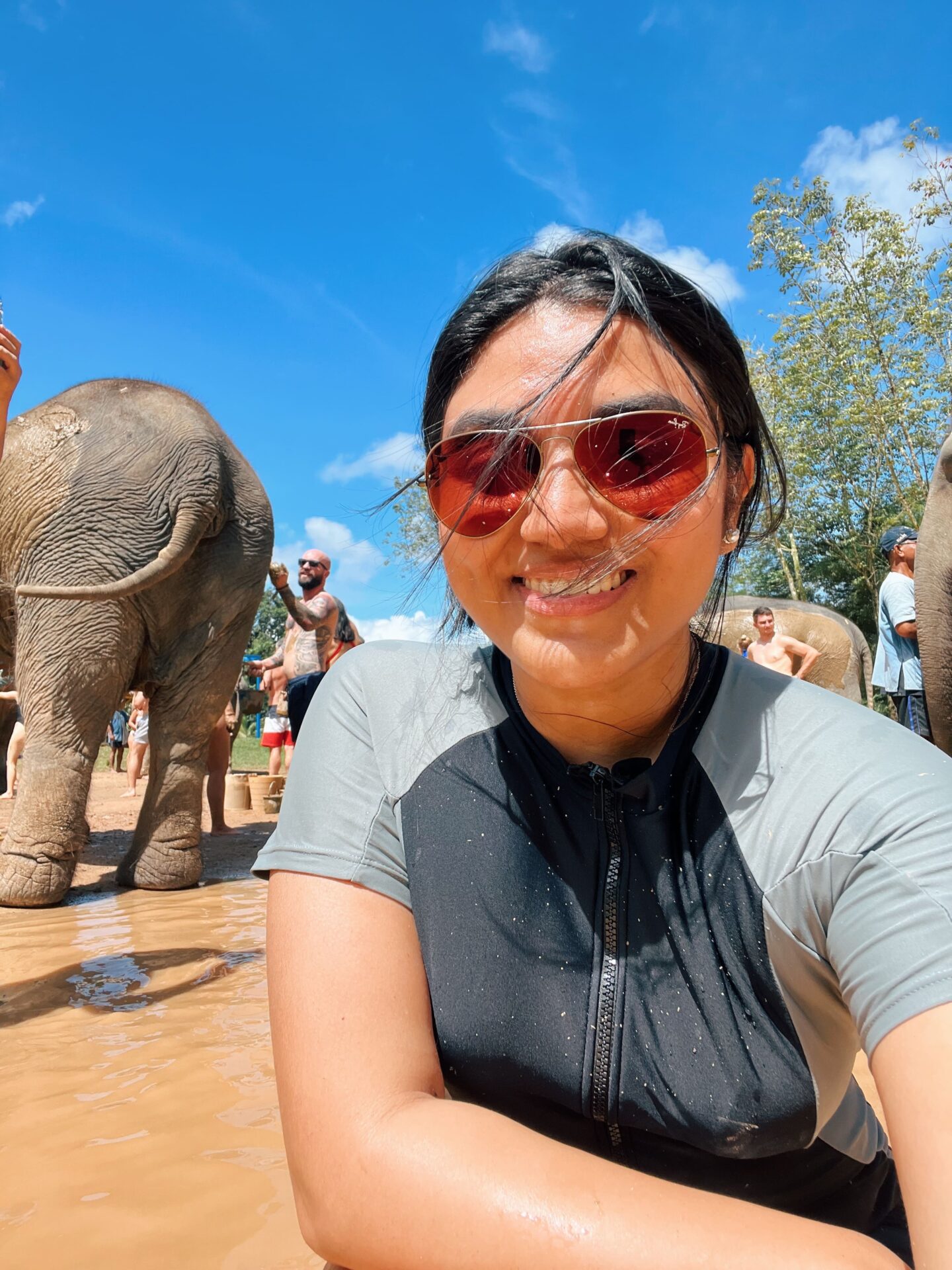 Highlights at Green Elephant Sanctuary Park
The ticket price is TBH 2,500 (MYR 320) for 1 person
Transportation was arranged right from the hotel (inclusive of the package tour)
There's locker space for us to store our belonging
The staffs are quite friendly and they will hold a brief meeting before the elephant tour on 'do's and dont's at the sanctuary
The toilet and changing room are extremely clean!
And, they offer food and fresh fruit after the tour! All-inclusive and part of the tour
By following these guidelines and being mindful of the elephants' well-being, you can have a truly unforgettable experience at the Green Elephant Sanctuary or any other ethical elephant sanctuary. Not only will you have the opportunity to learn about and interact with these amazing animals, but you'll also be supporting a worthy cause and helping to promote sustainable tourism.