Happy Birthday Natura!
Last week, Natura Malaysia celebrated its first year anniversary in Asia. Isn't it wonderful?
It's always fascinating to see a brand grow and blossom into branches of success. I still remember my very first 'official unofficial' early meet up with the Natura Malaysia team last year in a cafe, where a couple of local bloggers and aspiring beauty consultants joined the meeting right before the launch. It's surreal how the conversations from a coffee table came true through their pop-up store in Sunway Pyramid and today they have an outlet in Midvalley Megamall, Kuala Lumpur!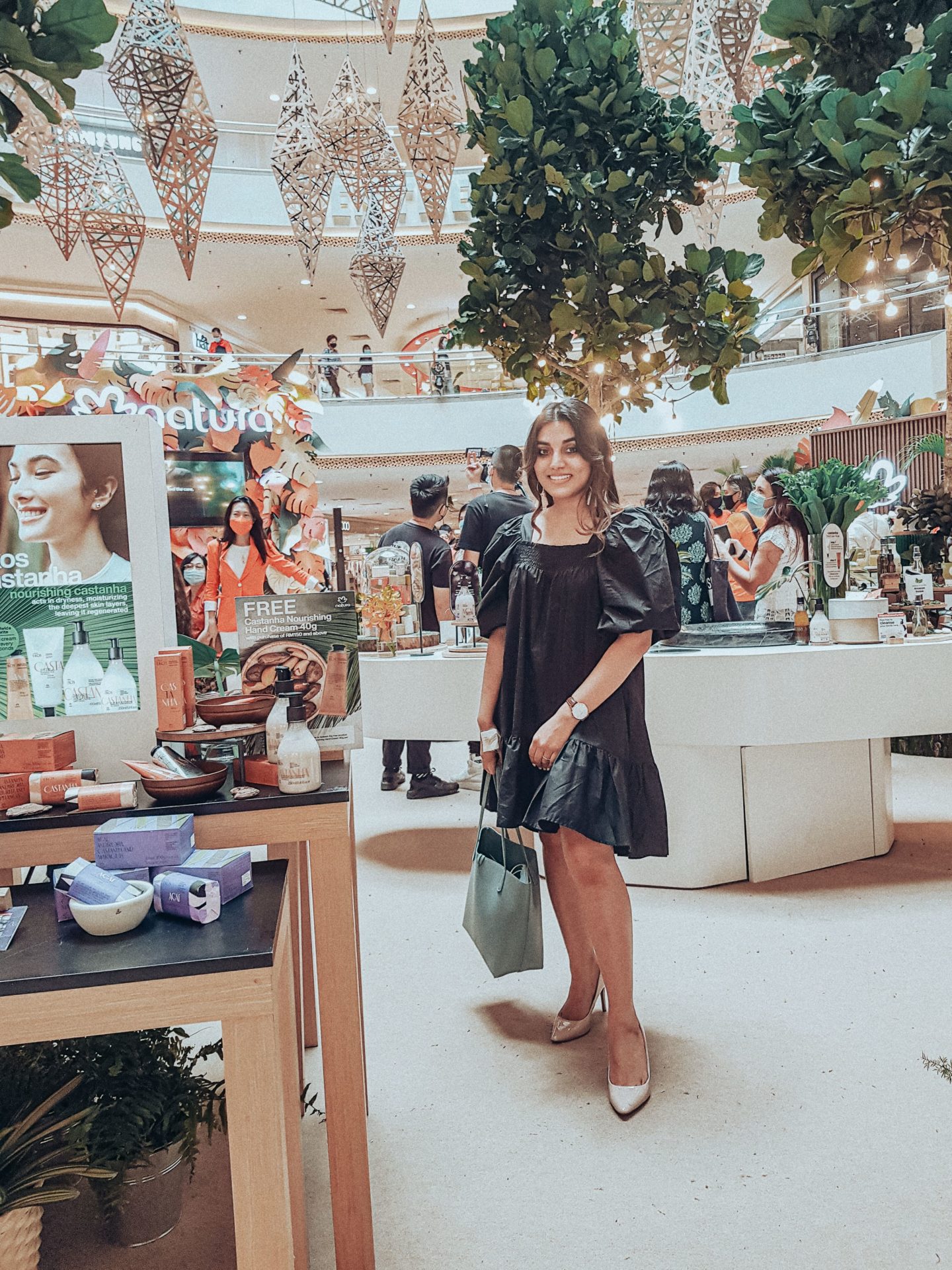 It's humbling to attend the launch, thanks for the invitation! The event was graced by the presence of His Excellency Ary Quintella, the Ambassador of Brazil In Malaysia, accompanied by Datin Mina Cheah-Foong, Managing Director of In Nature Berhad. Moreover, the event was not only to celebrate Natura's 1st-year anniversary but also to award their first Gold Beauty Consultants in conjunction with Natura's International Beauty Consultant Day.
An Eco-Planet-Friendly Product
I know you guys are probably tired of us, bloggers, claiming to every product being the best and great aaaaand eco-friendly ….. yadaa yadaa yaadaaaa.. Right?
Well here's a myth breaker. I've been using their skincare range for a year now and let me tell you the truth. It is INDEED a refreshing brand and I like the newness of what this brand brings to the table.
Currently, there are presently 5 ranges of products brought in under Natura – Ekos (body and hair care), Chronos (skincare), Lumina (hair care), Mamãe e Bebê (mother and baby products) and Natura Homem (men's personal care). The range of products is very wide and very comprehensive, which I found impressive.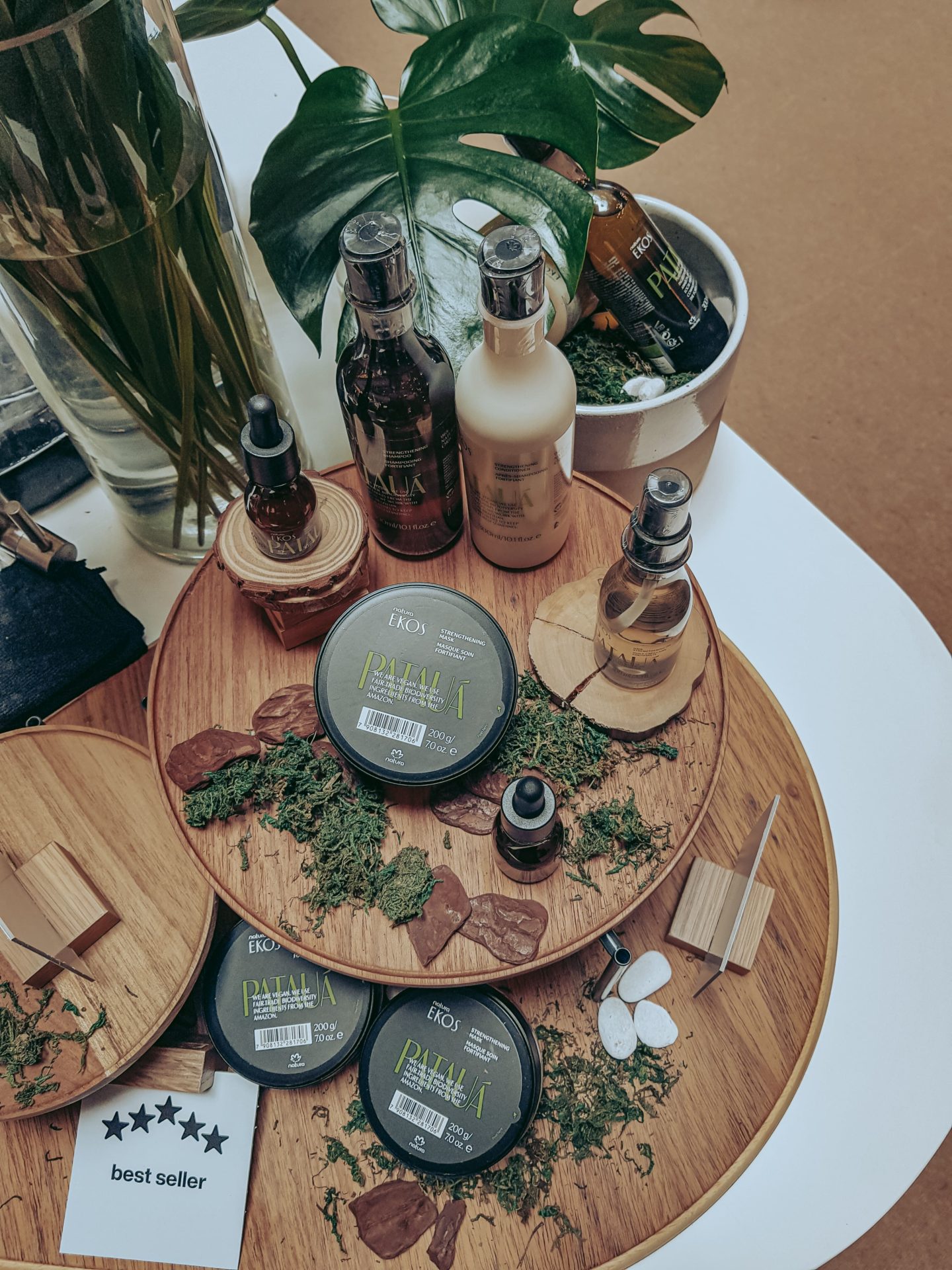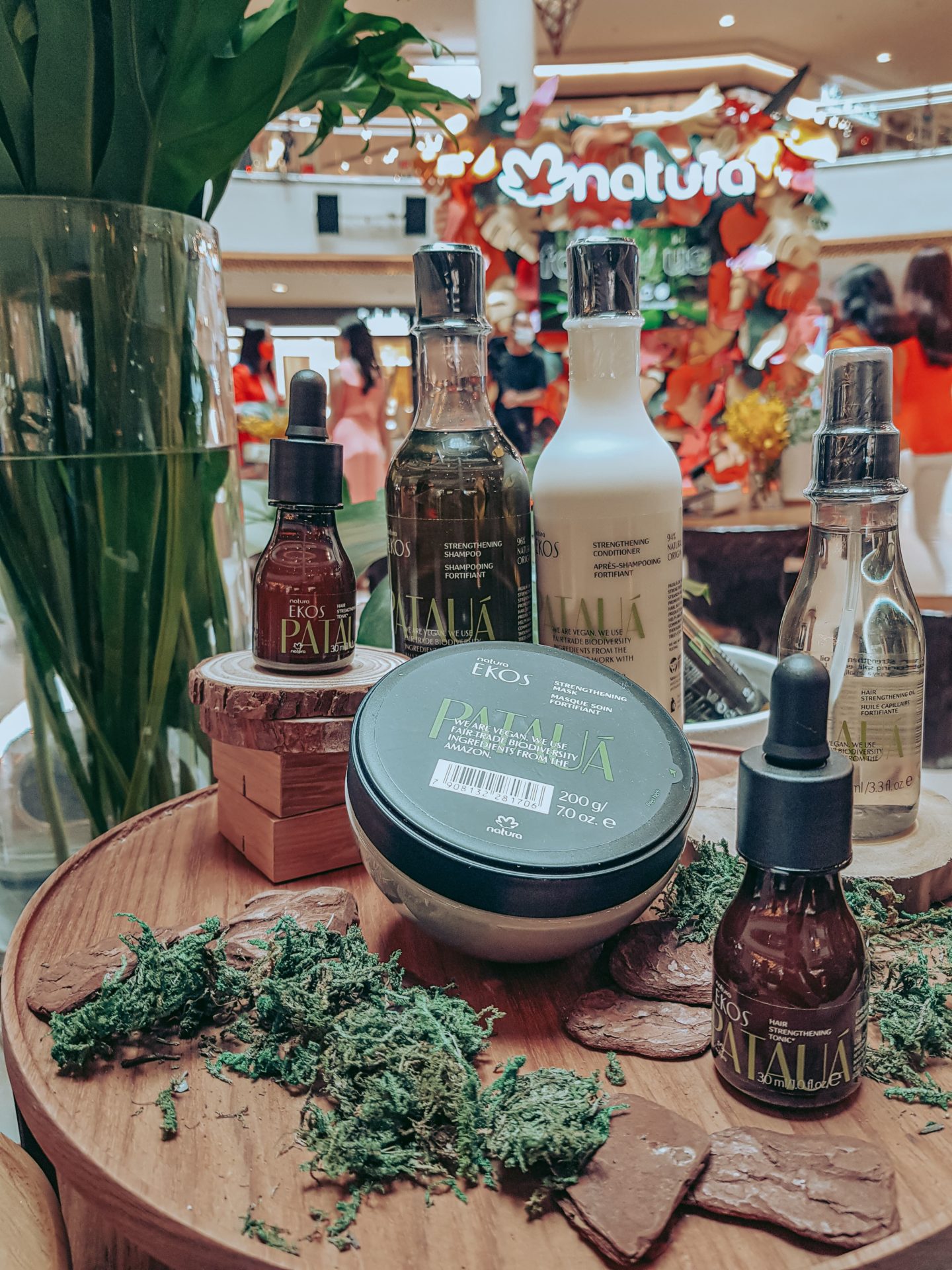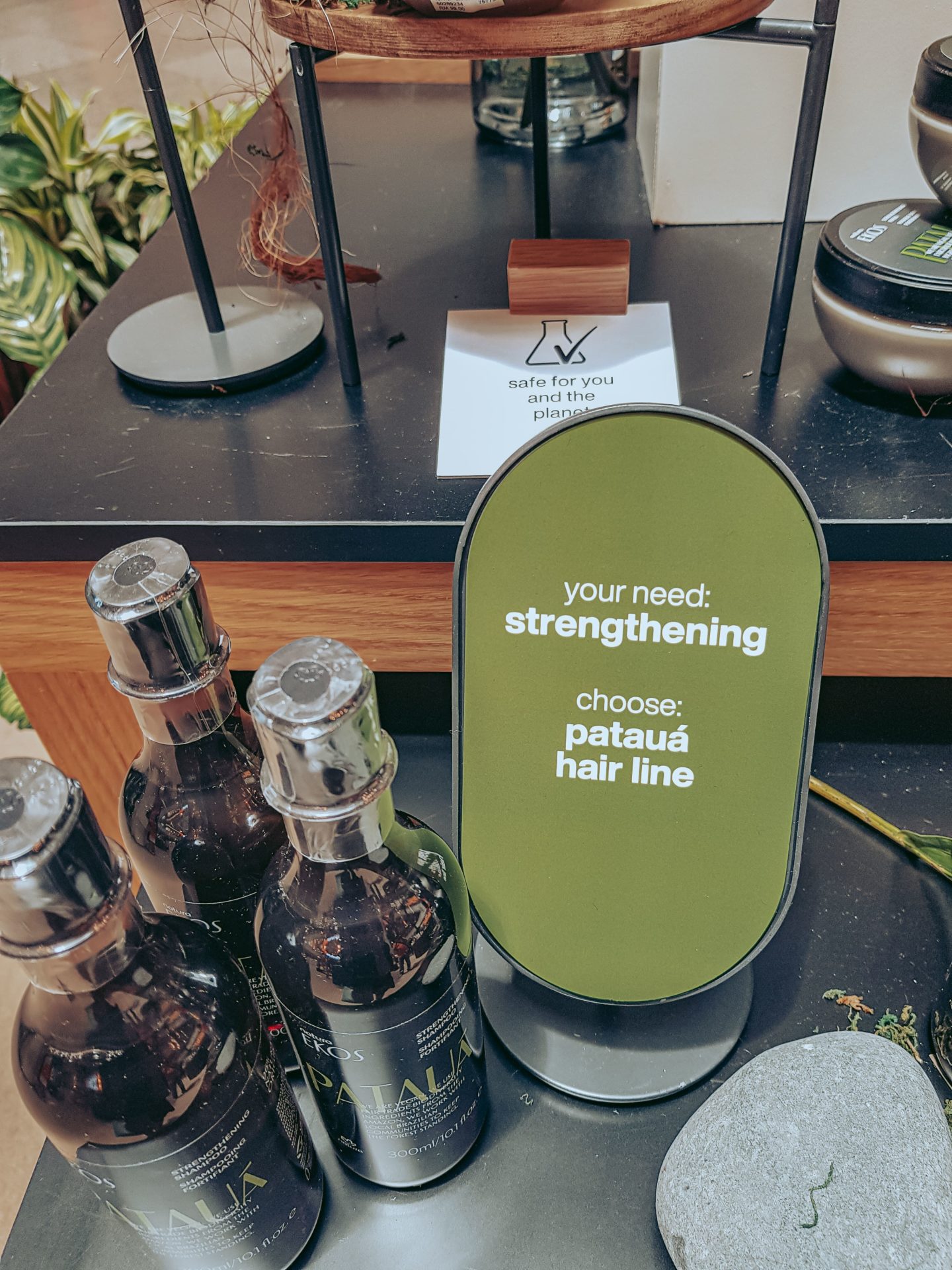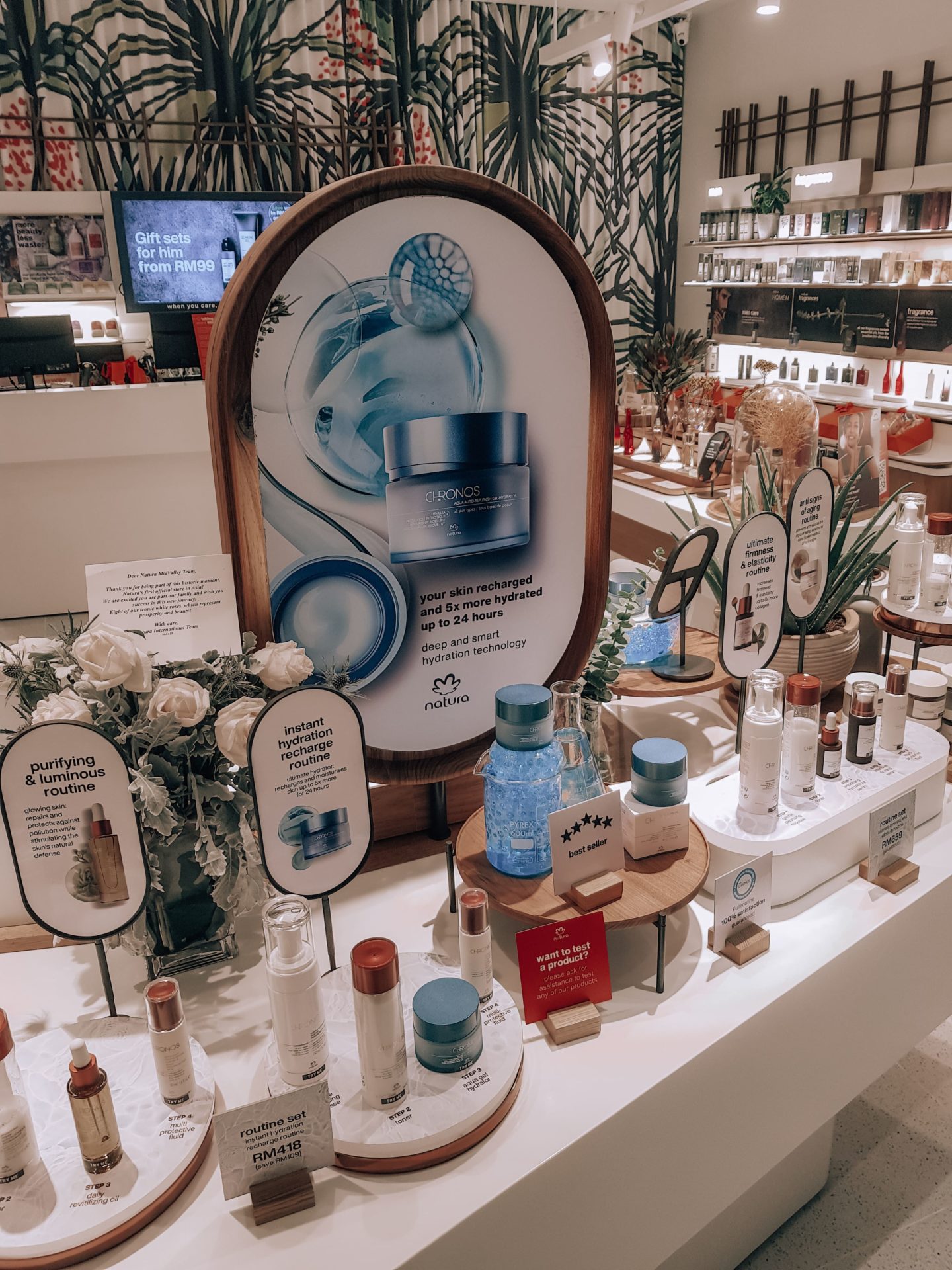 The Natura Chronos Aqua auto-replenish gel hydrator, (retail price RM 140.00 RM 119.00) is their standing STAR product. During my first visit to their pop-up store in Sunway Pyramid, this product came along as a gift package. At first, I wasn't so sure about it because trying out new skincare on my skin brings me creeps – especially after healing from a year-long battle with eczema. So I tried using the aqua product in between my skincare routine to test the product and thankfully no flares came up! It's super light water-based gel texture hydrates & stimulates a glow onto the skin ….. which I quite like.
…'The pursuit of beauty should be free of preconceived ideas and manipulation. Value and longevity are connected to the ability to contribute to sustainable development.'

Natura Malaysia
Let's talk sustainability.
I applaud a brand that focuses on biodiversity and sustainability so that makes Natura's products 100 % vegan, cruelty-free and stand by the philosophy of experiencing beauty while caring for planet Earth.
Therefore, once you are done with their products, all you gotta do is get a refill at a lower price or, alternatively send in your emptied products to their store for recycling! I was told that all used products will be recycled into soap casing. Pretty cool stuff.
Join and support this new brand to grow big! Apart from that, for further details check out their Official Website and purchase online.