Instagram is no stranger to us and has more than one billion users and sky-high user engagement levels. Instagram is the new hub for gaining visibility in the virtual world. From local, family-run businesses to large global brands, everyone is growing their Instagram account. So, how did I grow my Instagram in 2019?
I started using Instagram pretty later in my life, for all I knew was Facebook! I reach my hands out to get updates about the latest trend or connect with my friends and family and even join my workspace group chat all under 1 roof – FACEBOOK.
I created my Instagram profile in September 2013 for the sake of it and it was dormant for ages until I got serious with it 3 years ago. My Instagram profile was rather a personal space, you name it – from posting random selfies, dog pictures, really zoomed in food pictures LOL! (don't judge me) and family group selfie with a tongue sticking out haha yes, I have done all of it. It was rather a private profile and I kept ONLY my family circle on my list.
When I was going through a rough shift in my life, I discovered I wanted to write and start a blog and later understood that sharing my content, articles, and pictures on Instagram is a huge part of my growth. I had to reshuffle everything, delete pictures that didn't make any sense, take captions into consideration instead of leaving it blank and get it all right. Here are the top things I did to grow my Instagram from 100 to 12,500 K as of 3 days ago.
So the number 1 top important list to grow your Instagram is: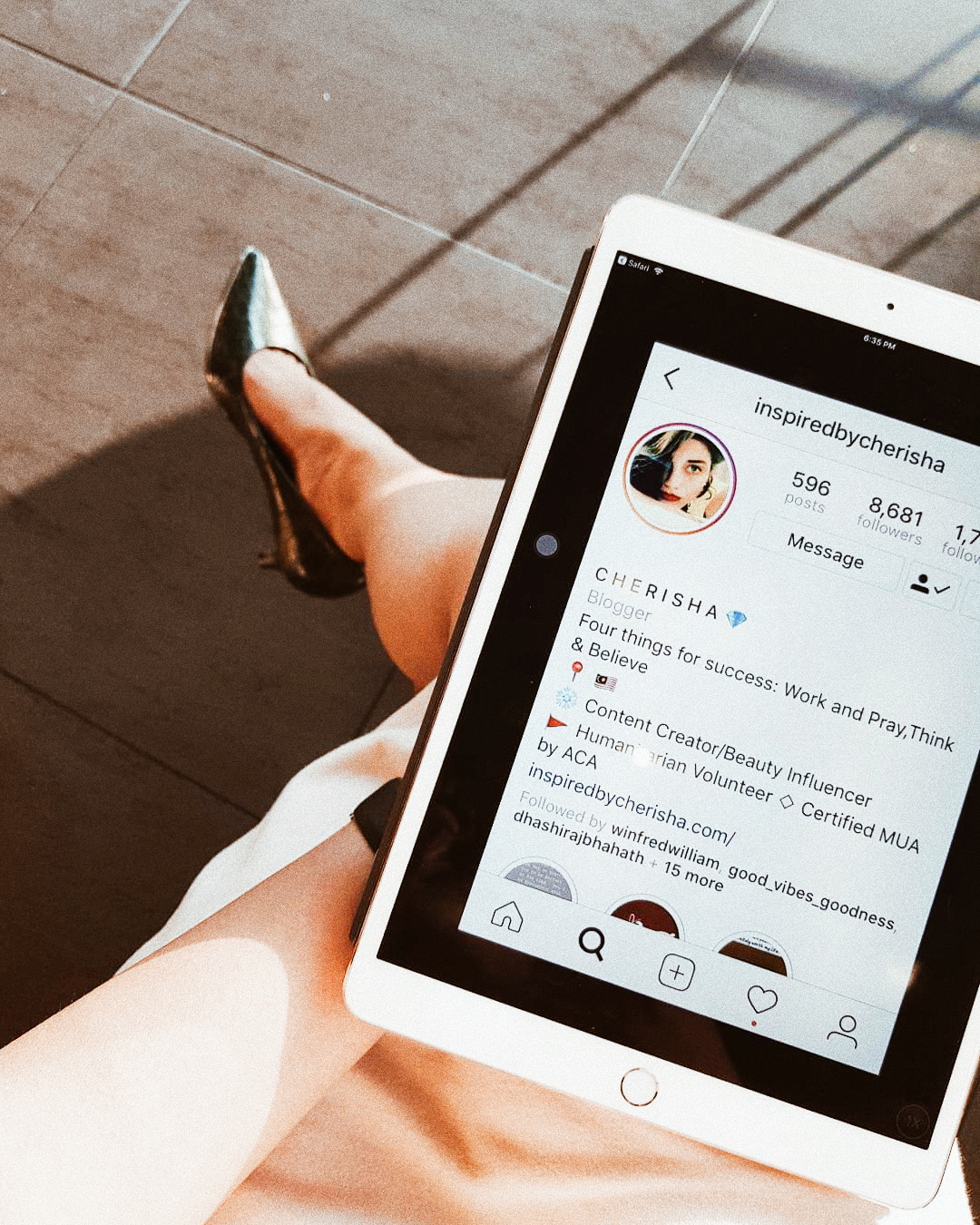 Have a Niche.
You need to first understand what is your profile all about. What are you sharing with your followers and who are your target group of audiences. We all know Huda Beauty right? Huda Beauty is well known for her account to repost young aspiring beauty gurus on her feed to grow their fame and her modesty into recognizing a talent. She promotes strictly on beauty. Are you with me? That's her niche. She's a beauty mogul and creates her beauty empire by promoting beauty on her page. You need to understand what your talent is and why you are doing it in the first place. My niche is about beauty and lifestyle.
Create a Clean feed
I know this can be a struggle but creating a clean feed always helps to attract more people to view your content. There is no substitute for creative content. If your content is great, people are going to like and comment on your posts. Instagram is all about great visuals. So include vivid colors or have your personalized theme for your photos.
Have a Theme
Based on my research over the past years, creating a theme to grow your Instagram account/feed helps to grow your account. Creating a theme always attracts more people to visit your profile because hey, they don't call it social media for no reason. Instagram is all about visual engagement. Building an Instagram theme creates visual consistency for your brand, and keeps your design-minded followers coming back for more.
Use the right Hashtag
You might have heard this over and over again but it's true. Using the right hashtag will help to grow your account and get your profile to discover on the discover page. The purpose of hashtags is to reach out to an audience that isn't following you. It's important to use the right hashtags if you want to get noticed by the right crowd. My content is all about lifestyle and beauty so using #muaundiscovered or #lifestylephotography helps. Just a piece of advice to you guys, before using a hashtag you may want to check the search volume for it because you risk in getting lost in the flurry of posts if your hashtags have search volumes that go into the millions. Also, analyze which hashtags give your posts more engagement, and try to use them more often.
Engage with your followers
Respond to the comments you receive on your profile and leave comments of your own on others' work. You want to be fair and equal to others. Don't just comment simple stuff like, "cute dress," try to leave genuine comments and questions that encourage them to post more photos.
Geotag your photos
By adding a geotag to your photo, you are essentially pinning your location to that photo. The function of this tag is that it allows your photo to be found anytime an Instagram user clicks on the same geotag on another photo. A simple trick isn't it, try them out!
Most importantly be yourself and let your personality come out throughout your blog posts/videos 🙂 You will be able to grow in no time. Stay consistent throughout your journey to becoming an influencer!