PR packaging is always fun. It shows someone's love and dedication towards their brand especially when it's yo girl's home-grown Malaysian based cosmetics company. Introducing Sofwanah Cosmetics!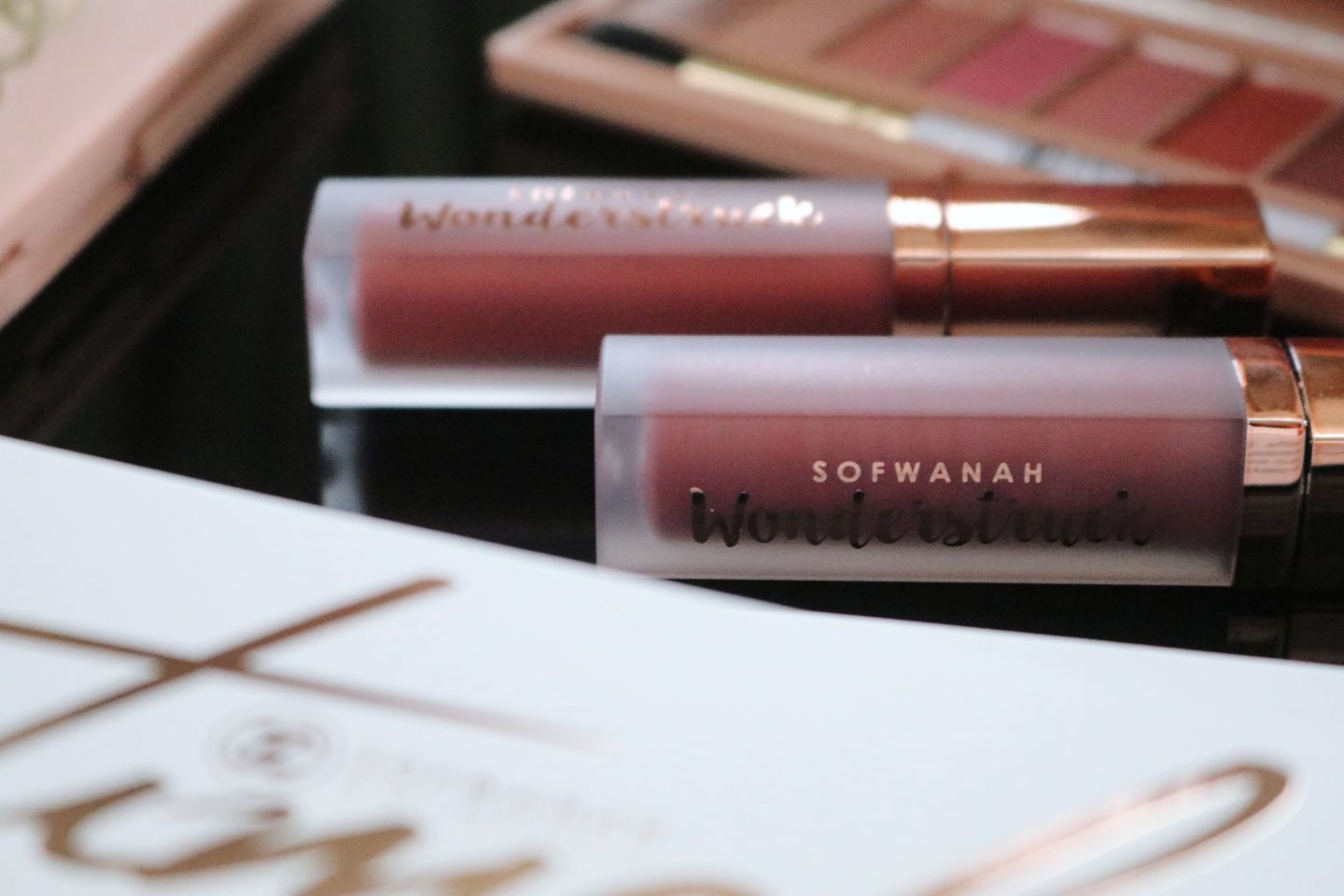 The backstory of how the brand is born
Sofwanah Jamaluddin is the owner and front face of the brand. She's been passionate about Makeup ever since she was a student. After graduating in Interior Designing from LimKokWing University, she followed her love in makeup by taking makeup gigs around the area and her goal was to create natural beauty by enhancing the bride's unique features.
In 2017, she founded her brand Sofwanah Cosmetics launching her Timeless palettes and not long after came the Wonderstruck Hydrating Suede Lipcreme. Over the past 3 years, Sofwanah Cosmetics continues to grow and build good relations with fellow influencers on giving their honest review of the products. The team is extremely grateful to see the enthusiasm and excitement in giving reviews on the products along with spreading awareness about it. The outcome of the collaboration is amazing, their kind honest and supportive feedback is the reason that Sofwanah Cosmetics is what it is today.
I tried them out a couple of times, their lipstick shade is perfect! Smelt like candy on my lips. And the eyeshadow, my oh my. Deserves a real-class high-end makeup certificate.
Let's join #sofwanahbabes! To know more about their band or how to be part of their affiliate program, kindly contact the Sofwanah HQ through WhatsApp +60(17) 282-8841 or visit their website here.
Thank you Sofwanah team, it's a pleasure to receive the collaborations. Let pictures do justice.