I have always included the L'Occitane's Almond Shower Oil, Almond Milk Concentrate body lotion (I know, there's a lot of almond going on trust me it's the best ingredient for any skincare), the Shea intensive hand balm and my lifesaver the Immortelle Precious Eye balm in my everyday routine. So, imagine receiving an email from the public relations contact person about a sponsored review on this product. I felt blessed. The packaging came right in time before I left for Germany and throughout my journey, I used them every morning and indeed the Reine Blanche serum gave me a fresh look throughout the winter season. HERE'S my review.
L'Occitane is no stranger to the world of beauty and skincare. The brand is known for using only 100% natural essential oils and ingredients with respect to man and the environment. The brand uses over 200 botanical ingredients, a quarter of them are organic certified and carefully selected for their effectiveness and their ability to give skin the elements it needs to be beautiful.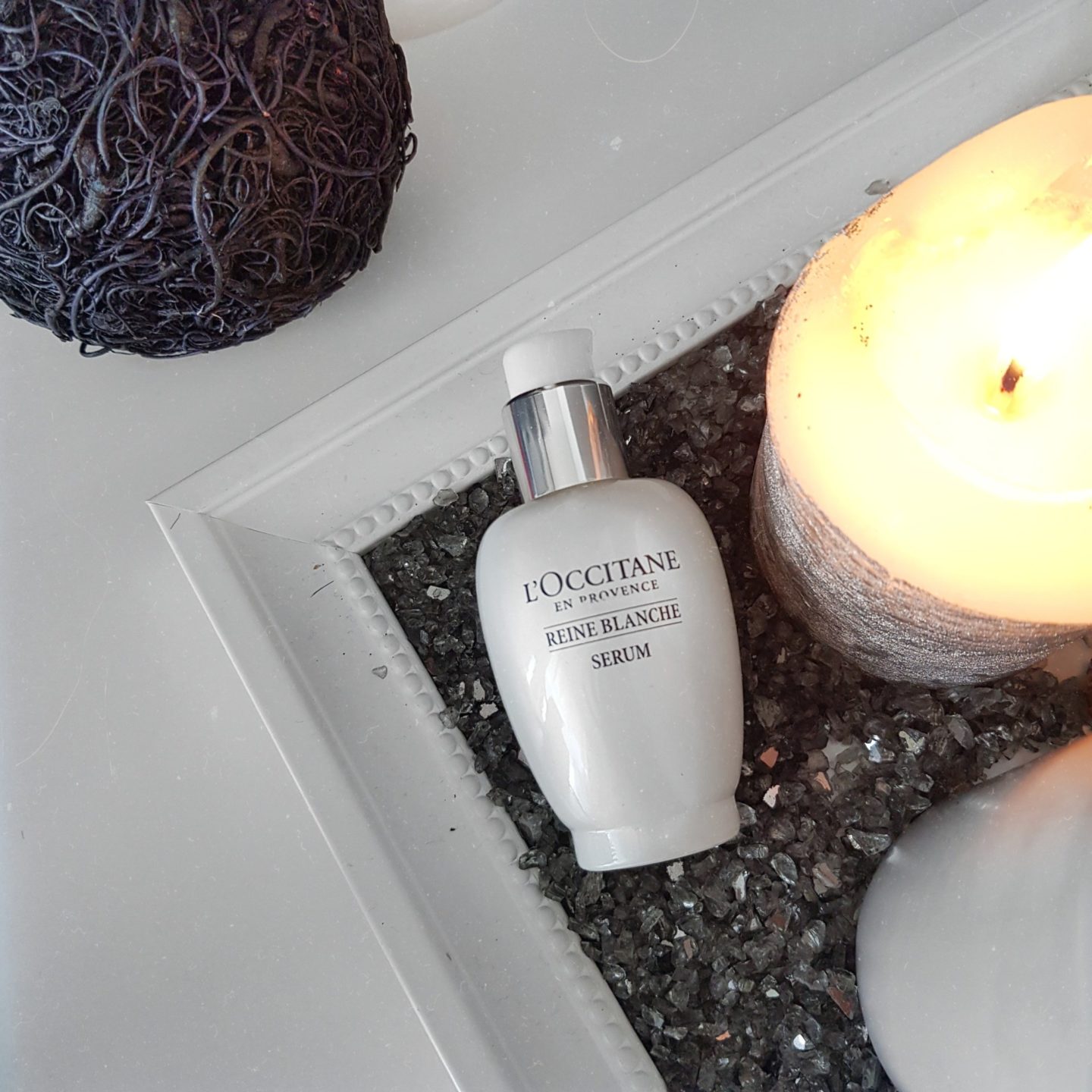 Reine Blanche Whitening Infusion Serum
There are thousands of anti-aging creams, moisturizers, lotions, serums, exfoliators, and cleansers available, and we can spend hundreds of dollars on luxury brands, or just a few dollars at the drugstore. But what makes this product stand out is it helps to hydrate and illuminate skin, visibly reduce the appearance of uneven skin tone, and refine skin's texture.
"[Skin care makes me] feel like I'm somewhat in control of my own destiny,". Every time I put on my Reine Blanche serum I feel like I'm going to sleep extra well and when I wake up I'm going to look really beautiful and my skin's going to look super glowy.
My observation for the past 2 months of using this Reine Blanche Serum:
Visibly reduce the appearance of uneven skin tone.
Brighten up the overall appearance of skin tone and keeps me looking fresh.
Enhance skin's ability to capture and reflect light
Reveal breakthrough clarity
Give a feeling of smoother and refined skin texture. The fresh and potent formula instantly penetrates the epidermis, leaving the skin immediately luminous and looking flawless. Day after day, the skin reveals its natural translucency and inner light, glowing with immaculate radiance.
Tips: Apply the serum, morning and evening, to clean and dry skin, before applying a daily moisturizer. Avoid the eye area and take time to go in a circular massage around the face for activating the blood circulation.