Most of us often leave out this part of the routine in our life because we rush to start out of the bed and right into the washroom and before you know it, we are on our way to work. You may ask, 'what possibly could happen by making your bed right?' But let me tell you that this first task that you do every morning will improve your life! I used to be one of those busy girls that didn't take time to make my bed because I always felt every second of my day matter. That's just a lame excuse.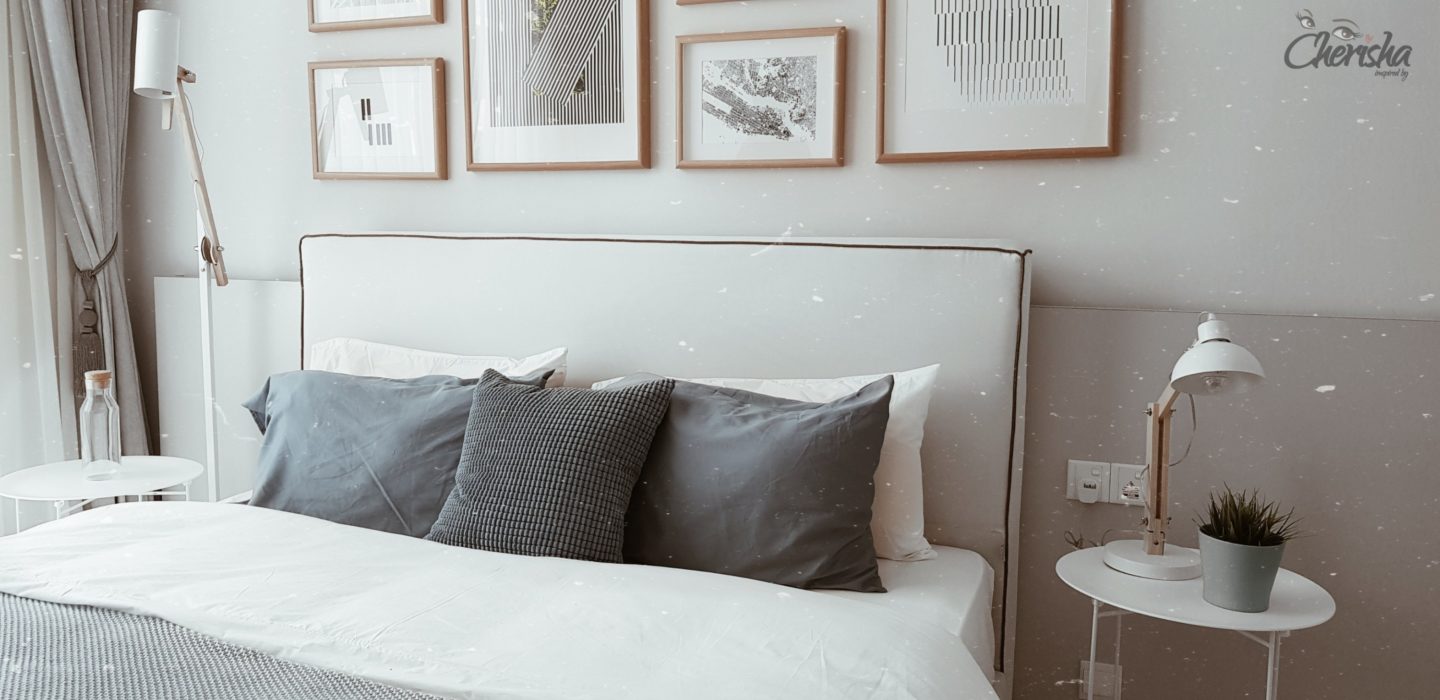 We all make excuses and EXCUSES are easy. When it comes right down to it, so is making our bed each morning. No, you don't have to make a fancy looking bed like those Pinterest images or the home decor magazines – Unless you fancy them. But I am talking about a quick toast of the pillows and tug in the sheets and align the comforters, it literally takes a minute. Trust me, it will instantly change the look of your room and give you a sense of satisfaction that you have completed one task out of all the pending tasks for the day.
Making your bed instills a sense of accomplishment. When you walk out of the room knowing that you've achieved something, you'll feel more inclined to complete another task, then another. And at the end of the day, you'll have done more than this one simple act of making your bed
"If you want to make a difference in the world, start by making your bed."

U.S. Navy SEAL Vice Admiral William McRaven
When I have mastered the art of making my bed every morning, I came to a realization that this act was/is sending an important message to my life. I practiced a great mindful exercise. Do you know that our mindfulness is witnessing our thoughts without criticism or judgment so next time when you do any mundane task – Be it doing the dishes or taking your dog out for a walk and….making your bed, it is an excellent path to practice mindfulness. As the saying rhymes, 'the state of your bed is the state of your mind'!
Making your bed elevated to a level of "spiritual awakening" and for this, you must surrender to the process. I started feeling more comfortable sitting on a neatly made bed with my Bible in my hands to meditate. Remember that we pray to an Almighty God and when we are seeking His divine presence be sure to keep your place tidy. It's a gateway to a good habit.
A made bed also invites a fine night's rest and my final thoughts conclude here. Have you ever wondered walking into a hotel room the first thing that catches your eye is a neatly made bed that practically begs you to snuggle away between the soft sheets? Now imagine that same hotel room, but with an unmade, messy bed. Your unmade bed. Would you still want to slide between those sheets?
Making your bed will reinforce the fact that the little things in life matter if you can't do the little things right, you will never be able to do the big things right, and if by chance you had a miserable day, you will come home to a bed that is made. That YOU made. And a made bed will give you encouragement that tomorrow will be better so if you want to change the world, start off by making your bed.