© 2020 CHERISHA
If there is one word to describe the beauty of the Aya Sophia mosque in Istanbul – the unification of religion between both, the Christian and Muslim empires. I had the privilege to visit this icon of Istanbul before the pandemic saga began. Let me show you what's inside the beautiful Aya Sophia Mosque ~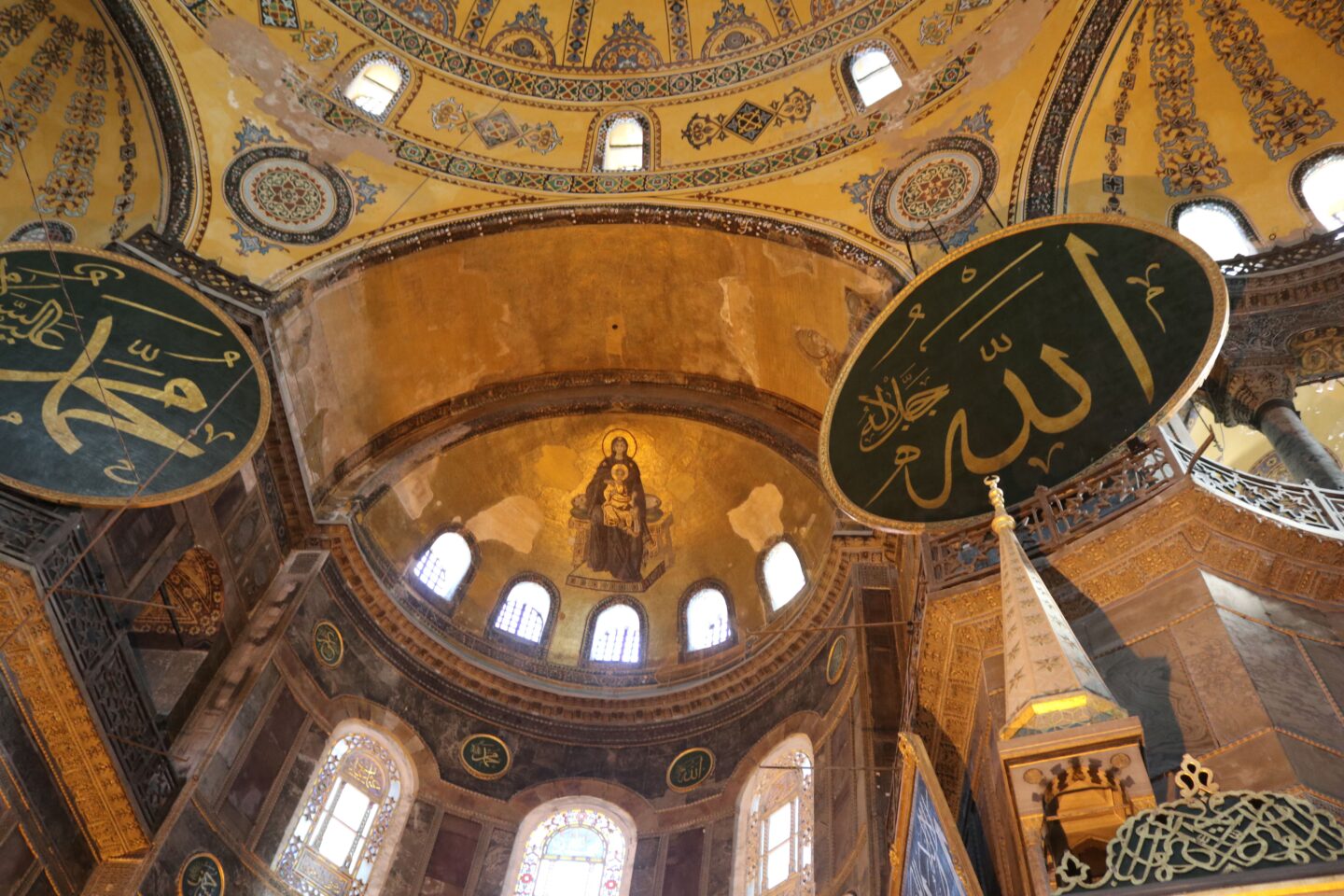 Historic Events
Historically, the grand Hagia Sophia, also known as Ayasofya in Turkey, had a complicated beginning. This lovely location was originally a church – Hagia Sophia Church (Church of Holy Wisdom) – and was later converted into a mosque during the Ottoman conquest.
The Hagia Sophia served as a centre of religious, political and artistic life for the Byzantine world, after which Sultan Mehmed II conquered Constantinople in 1453 and declared the structure a mosque, it became an important place of Muslim worship. It was later designated as a museum in 1935.
Today, this beautiful building is located at the heart of Istanbul's old city district of Sultanahmet and is listed under Turkey's UNESCO World Heritage list.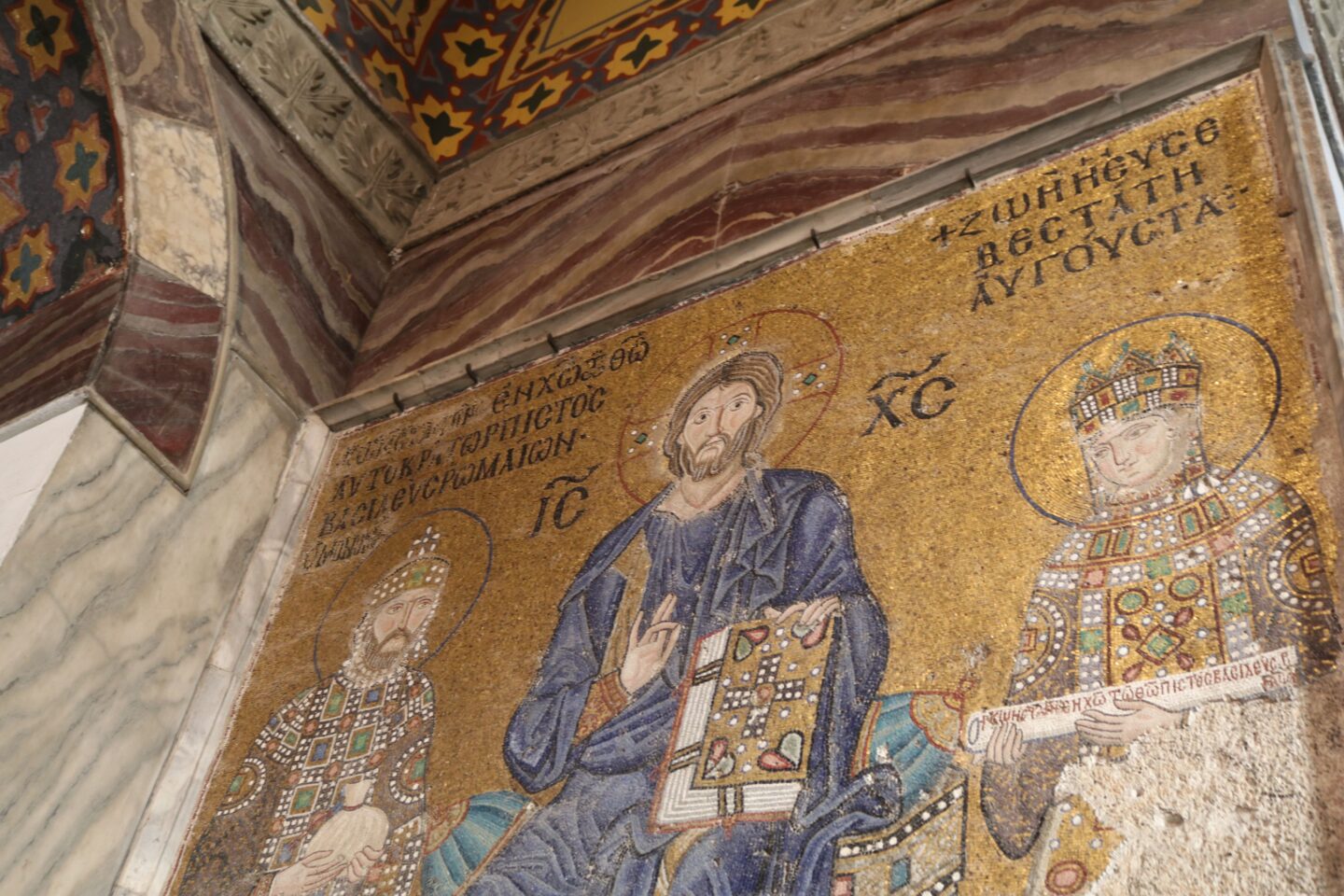 When you walk through the doors of Hagia Sophia on your visit, you will have a surreal experience. It is not only a work of art but also a work of architecture. The dome, which is supported by a square structure, is an example of architectural mastery. Don't miss Justinian I and Constantine's wall painting of The Virgin Mary and Child. They present the mother and son with a model of Hagia Sophia as well as a model of Constantinople. Take a stroll and marvel at how the structure has withstood the test of time while retaining its beauty.
What to expect in Hagia Sophia?
Be ready to be swamped by visitors therefore hold on to your belonging, get there on time and bring along a drinking bottle because you are about to walk like never before. When I visited the Hagia Sophia museum, it was under construction hence we did not remove our shoes during entry.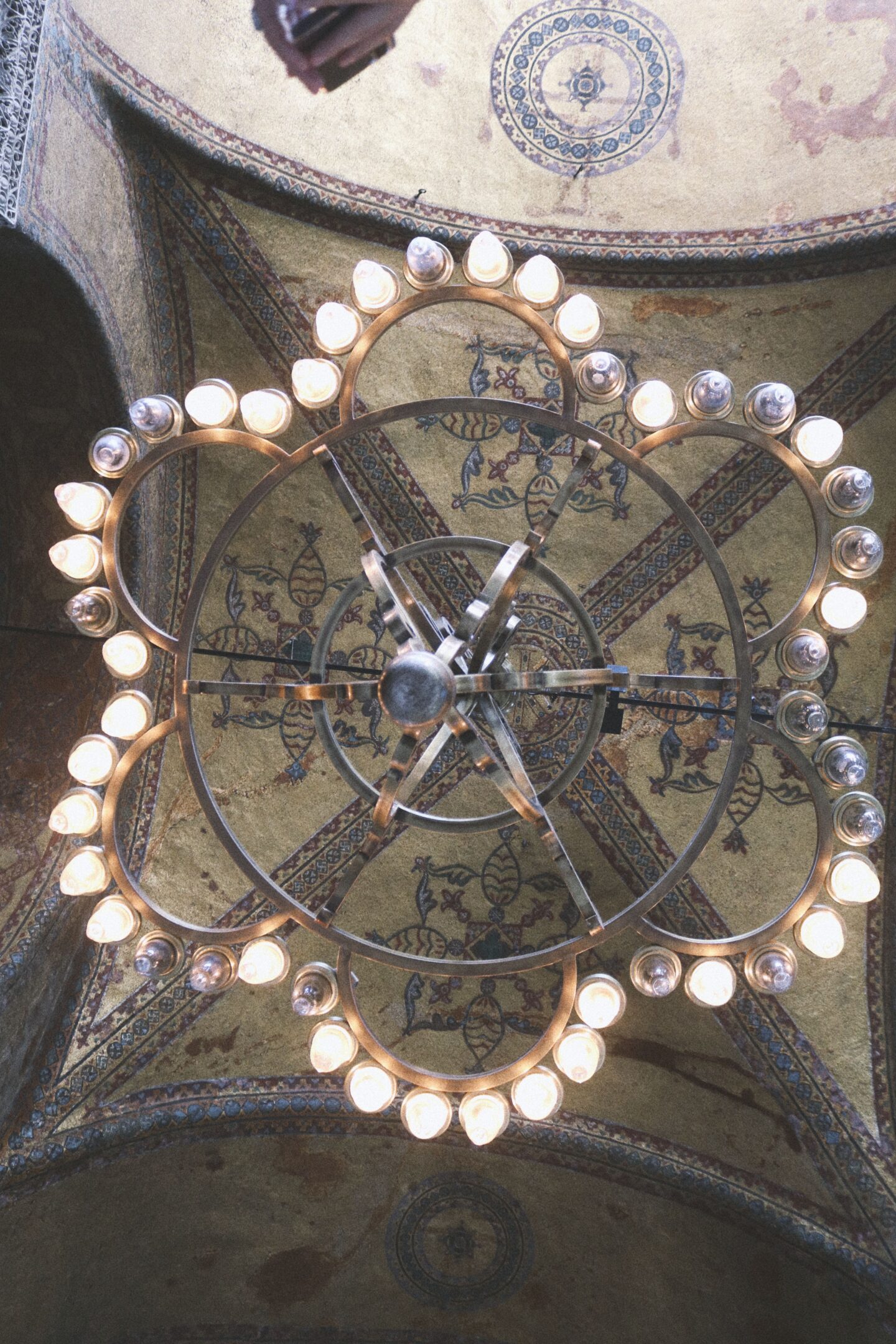 Dress modestly
It's always important to dress modestly according to the place we visit. For instance, if you are at the beach you'd wear a swimsuit but when you are in a historic place especially when it's a mosque, you would wanna re-think your choice of clothes.
Here, there are dress codes to adhere to while visiting the iconic location as it is a place of worship for the Muslims and women are encouraged to bring along their headscarves to cover their heads before entering. It pays off as a sign of respect for the place and their faith too. However, when you are out, you free to remove em' 💕
Entry fees
When I visited, I paid 100,00 Turkish Lira (TK) per entry which converts to MYR 30. I think it's truly worth the money because Istanbul is only perfect when you visit the Hagia Sophia mosque/museum.
How-to get there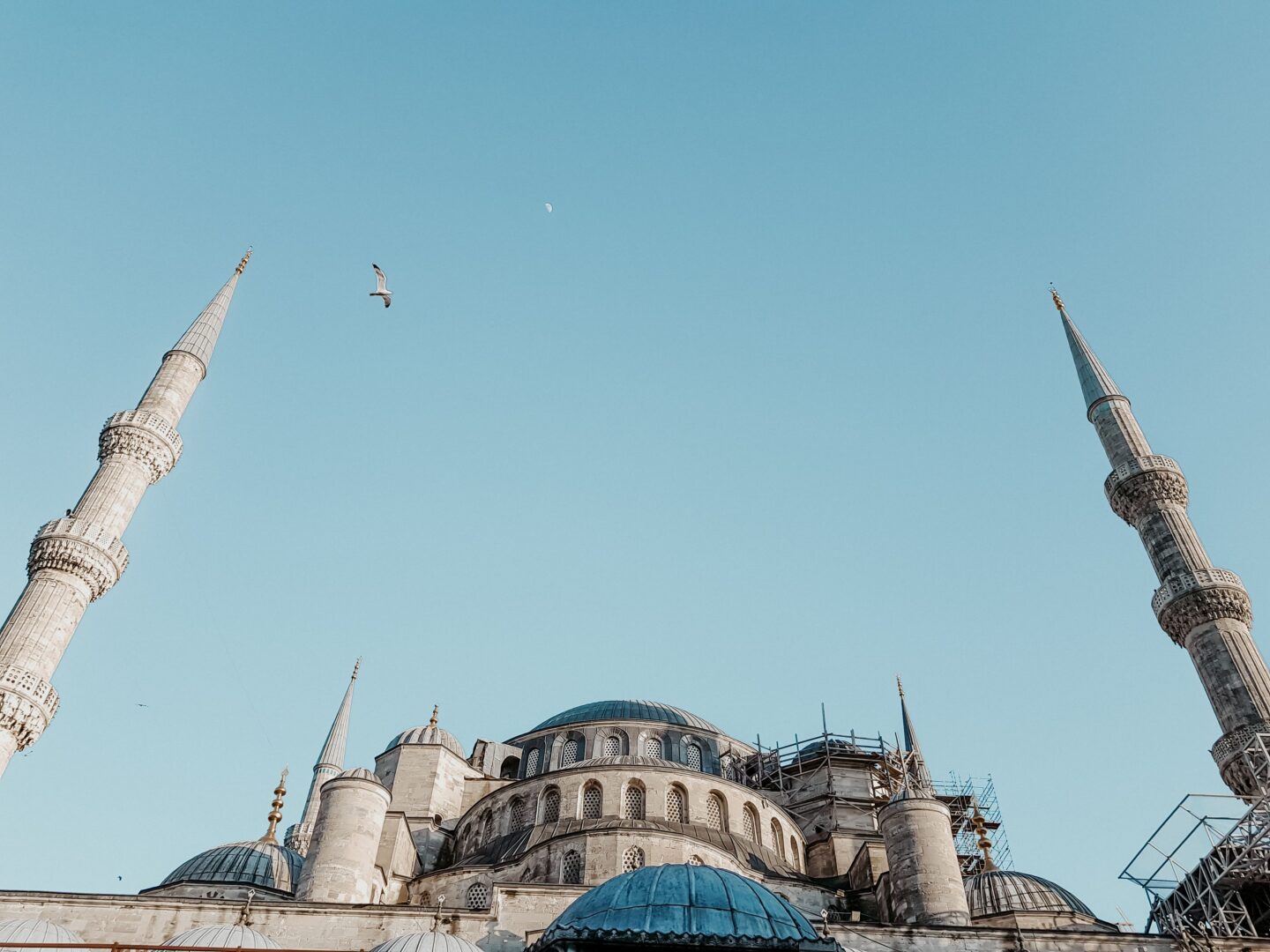 You can never miss this historic monument in Istanbul! I arrived at the Sabiha Gökçen International Airport and it took an hour to reach Sultan Ahmet city, usually, with less traffic, it takes about 40 minutes to reach. The Ayasofya mosque is located at the heart of Sultan Ahmet city. Look it up on Google Maps, you will not miss a beat!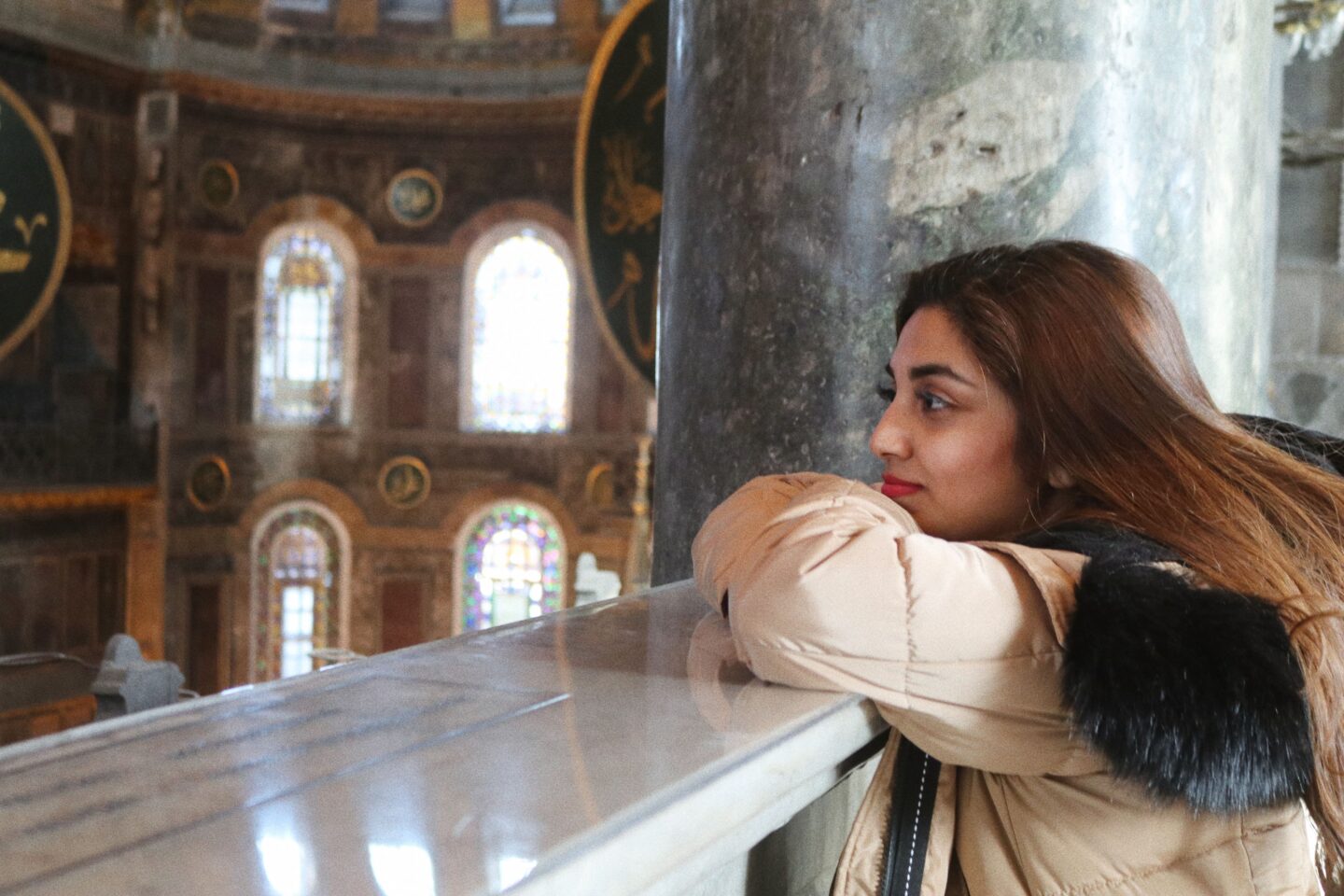 I'm not usually a fan of big cities, but Istanbul is so much more than that. Istanbul is a mecca of Byzantine churches, colourful bazaars, Ottoman mosques, and historic spice markets. Every day that I wake up in Turkey's largest city, its energy grows more contagious every day. While most international travellers use Istanbul as a gateway into Turkey, make sure to stay awhile and take in all that Istanbul has to offer. It is a beautiful experience for me!