© ALL RIGHTS RESERVED
Do you know Malaysia has a valley of tea? That's right, Malaysia is a beautiful tropical country with a tropical climate and mountains that makes the high-lands cold and chill, perfect for tea plantation. I'd like to take pride in my Malaysian roots for the beautiful destinations my country has to offer to the world. I've been a tourist myself in Cameron Highlands, learning about the origins of tea, how it was founded and the right way to harvest tea. And all this, right up the hill station away from the bustling Kuala Lumpur city on the east coast of Malaysia, in the state of Pahang.
My family and I needed a break from our busy lives. Sometimes all we need is a break from life especially when abnormal lifestyle becomes a norm in our daily life such as being stuck in traffic for hours before we could get home for a good night's rest but just to start it all over again the next day. Do you feel me? Or, seeing my little brother studying day and night, attending extra classes and juggling over his school activities and homework to keep it balanced. We needed a break.
Together with my brother-in-law and sister, we planned to take my family for a short vacation. Cameron Highlands seemed to be the ideal choice of destination because the climate is colder, it will keep the family interacted and honestly, it's been ages since we last went there. If I could remember clearly, my mother took us to Cameron Highlands when I was 8 years old! Fast forward ever since, I believe the place has drastically changed over the course of years and it makes more sense to visit Cameron Highlands now.
Started off early in the morning
When we shared the vacation plan with the family, everyone got excited that we started planning the to-see-list at Cameron Highlands. It is a road trip and Cameron Highlands is pretty much far away (277km by car) from the town I live so we took off at 5:30 AM.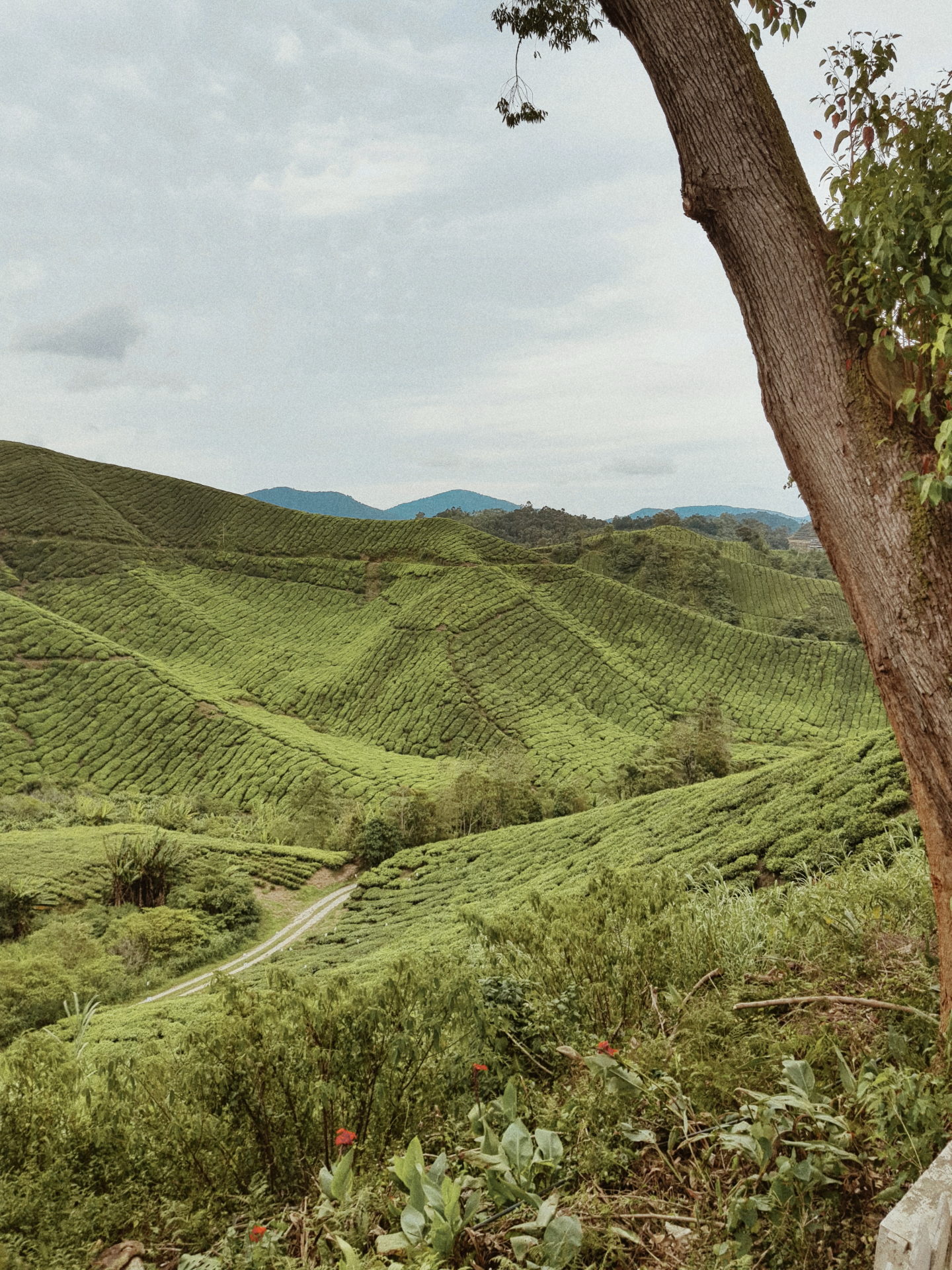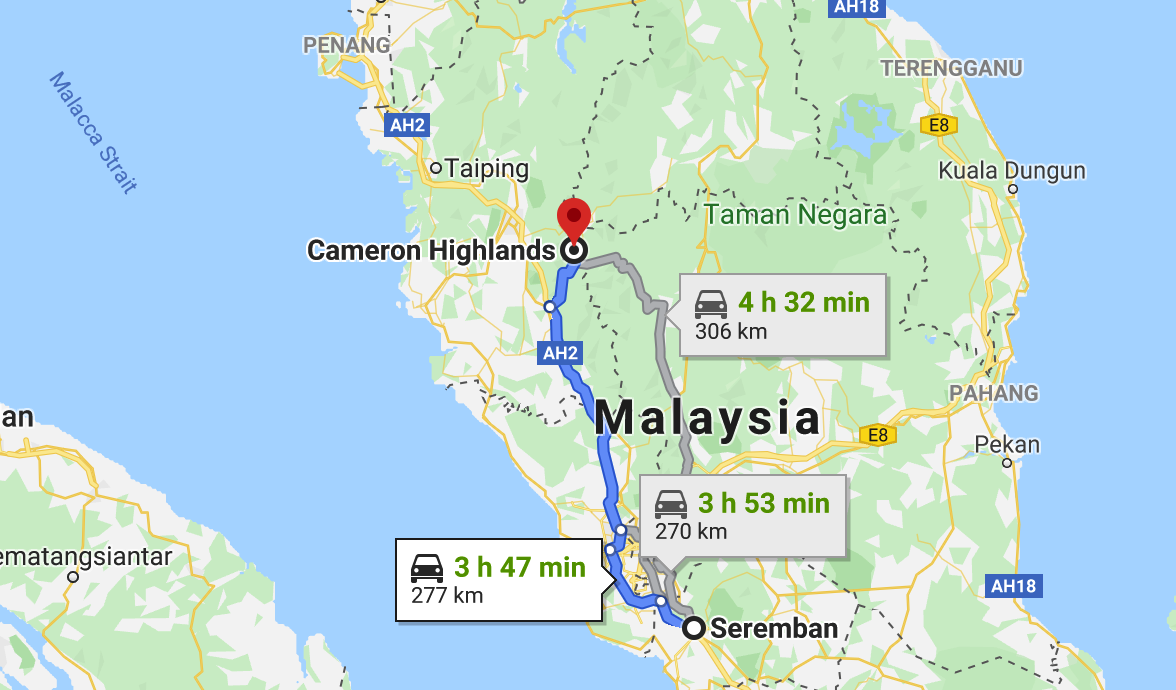 Along the way, we stopped by at Kajang city to have breakfast at McDonald's. It's one of our favorite breakfast to go! We sat and further planned out what we could do along the way. One of the goals was to have Baskin's Robbin ice-cream at the rest area and I wanted to have the 'dukong' fruit. In Malaysia, one of the must-try is the dukong fruit, it's super sweet + sour that leaves you addicted for more. And it's easily available at the rest area as the aborigine people sell them fresh from the jungle.
We stopped at Kelly's Castle along the way, but I will save this trip in my next blog so further up. We arrived in Cameron Highlands by noon.
Checked in, showered and all ready for lunch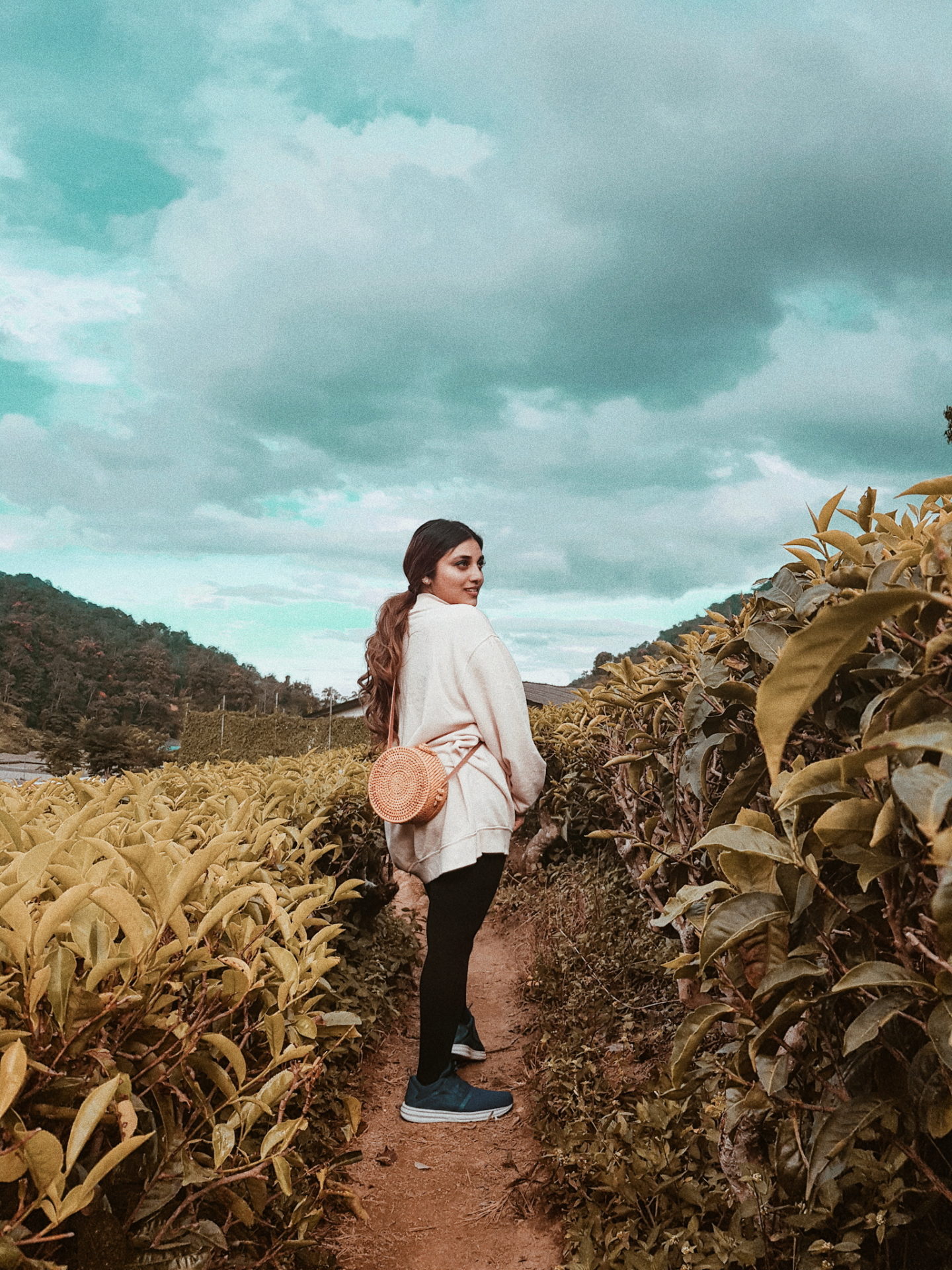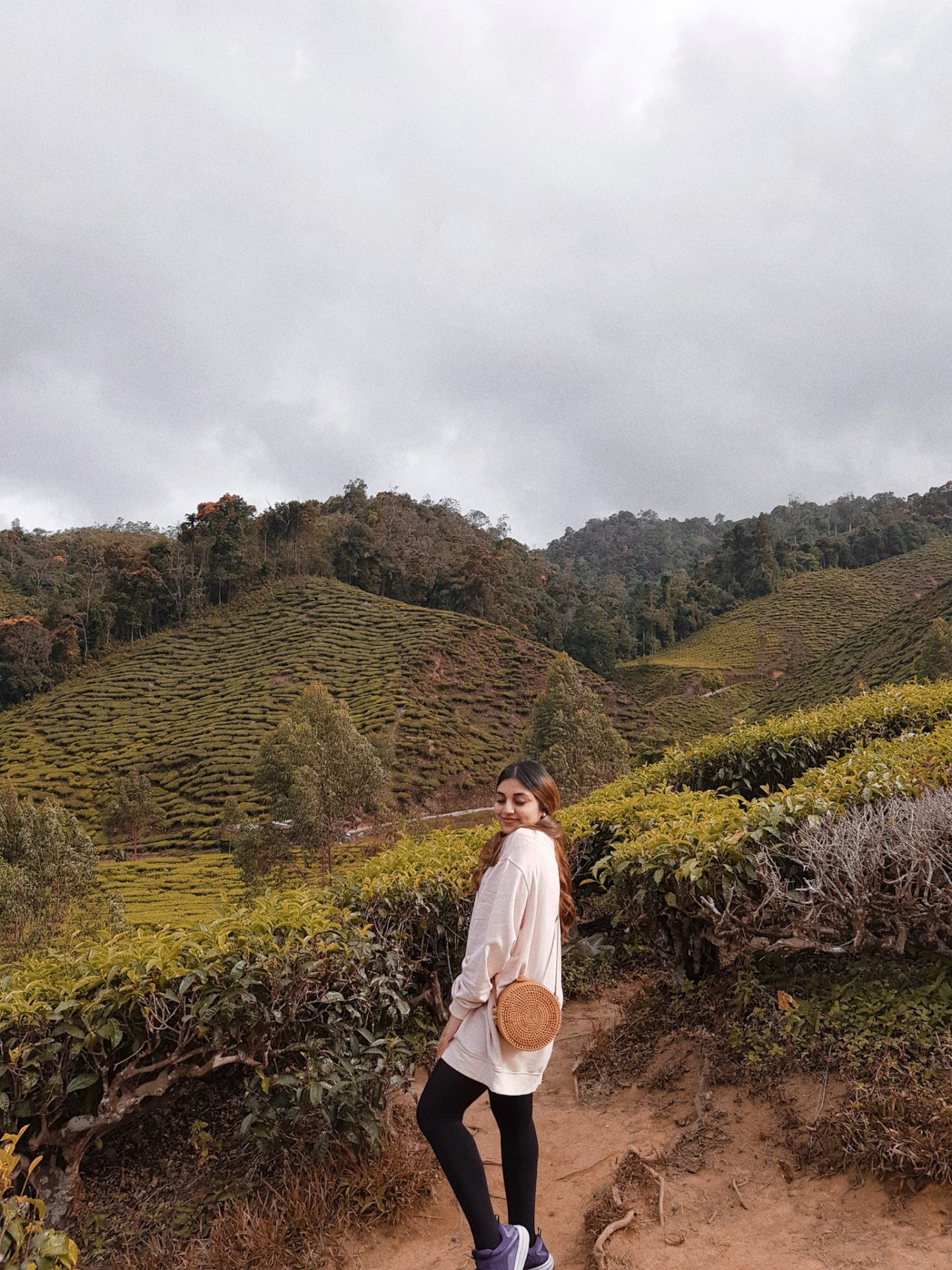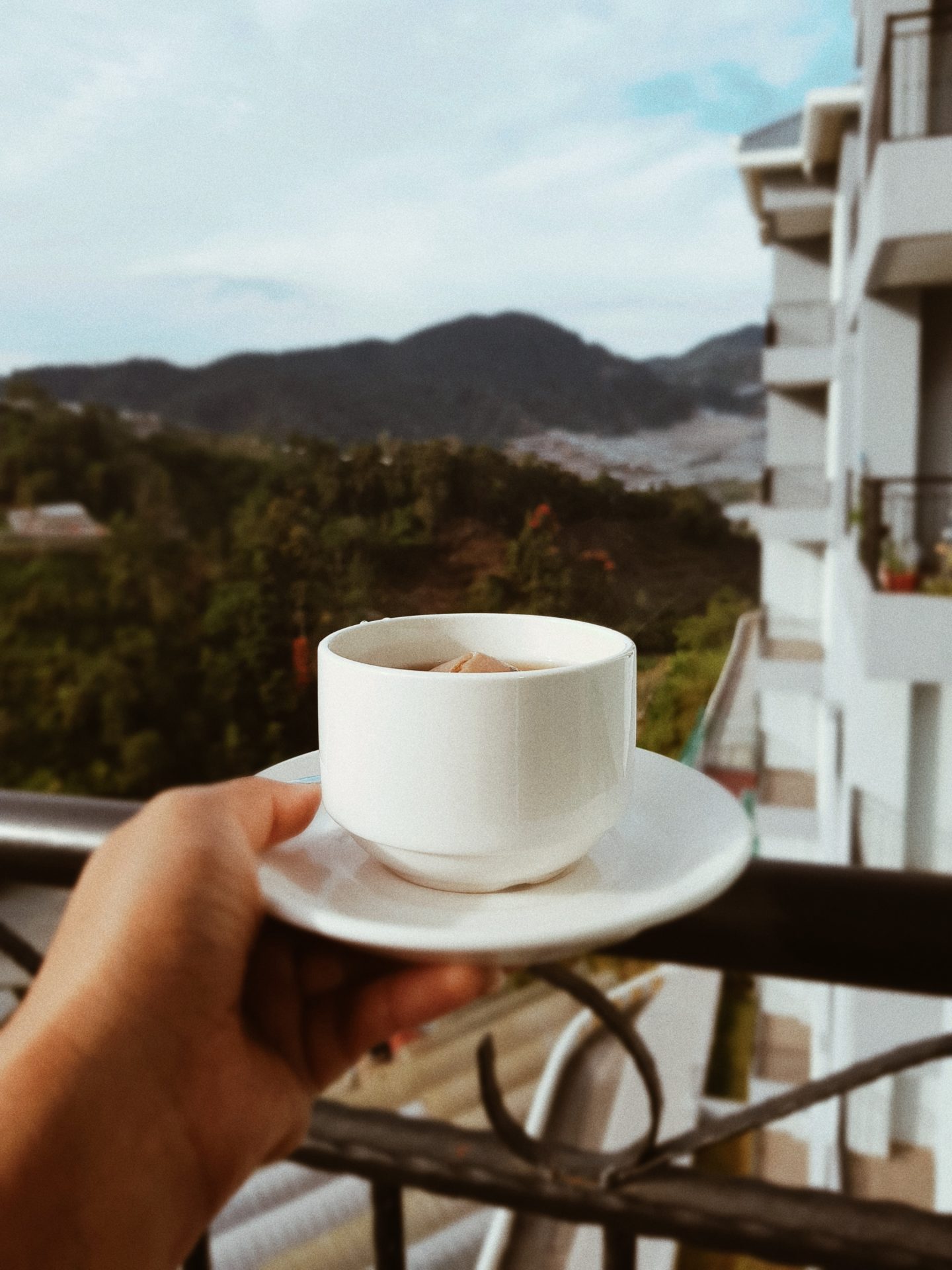 We stayed at the Omni Casa Hill Resort, it is a full apartment for ourselves. It's pretty strategic, and as I open the balcony window I get the view of the vegetable plantation and fresh air (which hardly we get in Kuala Lumpur). By the time we reached Cameron Highland, it was late afternoon so we got ourselves freshen up and headed onto Brinchang to search a prime dinner place and got lucky to visit the Cameron Valley Tea Plantation. It was scenic to watch the sunset at the peak of the hill with nothing else but tea plantation around me, trust me. It was really a different feeling. I mean I've seen the sunset at the beachside many many times now, but sunset by tea plantation is the first!
By nightfall, it was too cold. We searched on Tripadvisor for the best place to eat and it directed us to this Chinese restaurant in Tanah Rata. It was a perfect end to the night, warm soup, hearty meal and family around us. Life is blissful.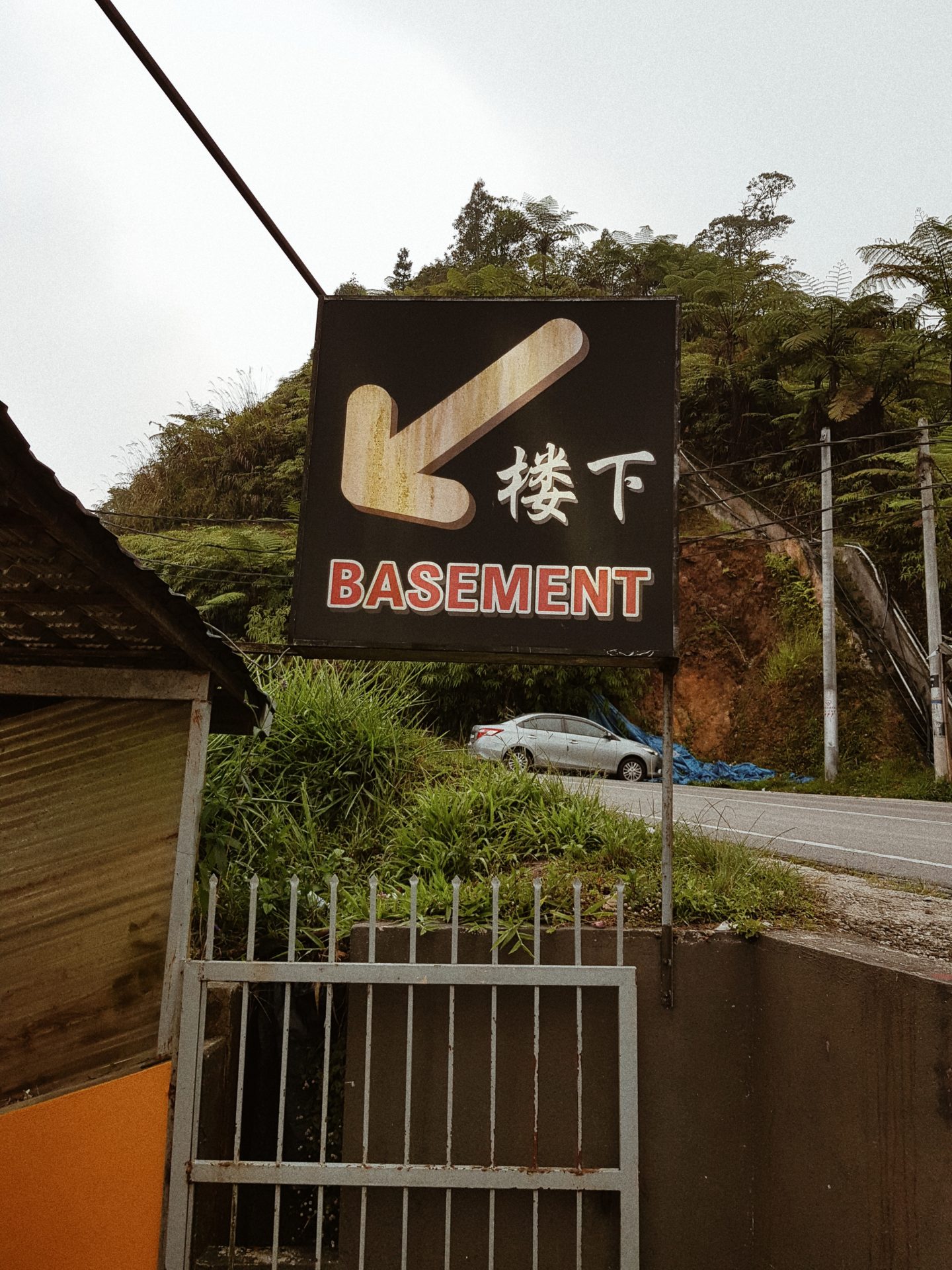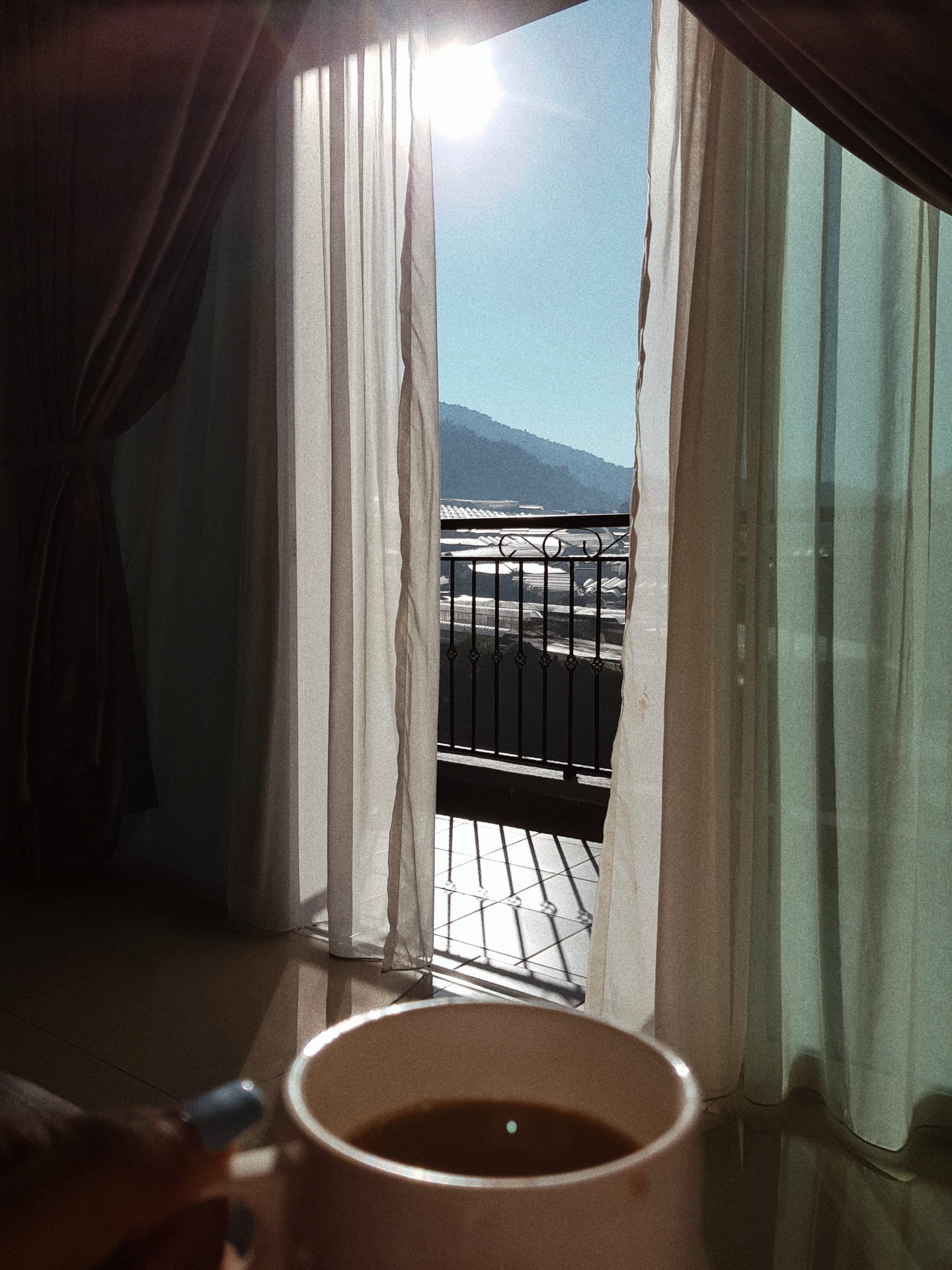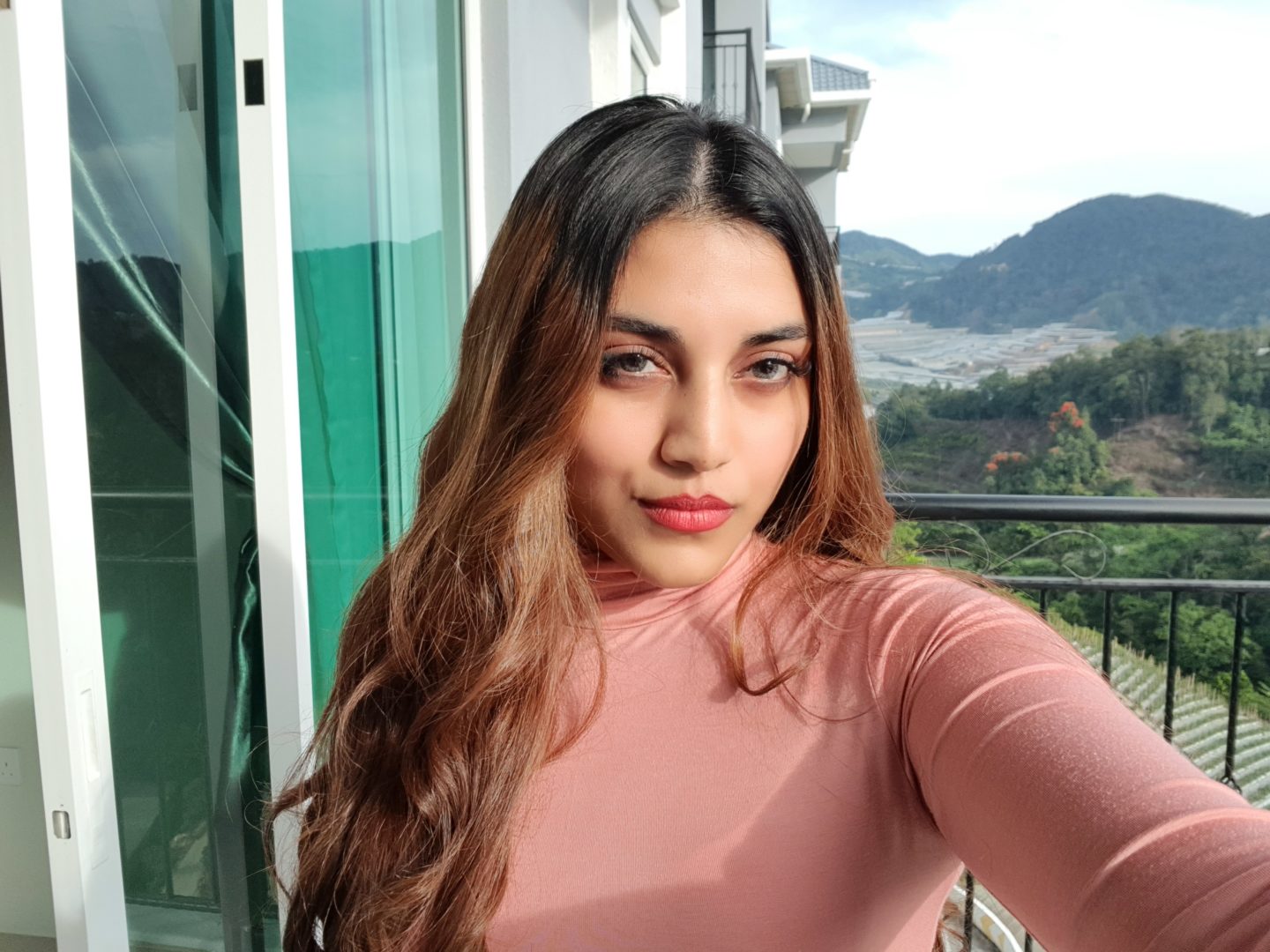 Sungai Palas Garden, Brinchang
Be sure to visit the iconic Boh Tea Plantation at Sungai (Sg.) Palas. Its historical significance combined with fresh air and the panoramic view is sure to enchant you all throughout the journey. It was worth the twist and turn through the winding road uphill, but be sure to be careful though while driving uphill.
The historical Boh Tea Plantation was first established in 1929 during the British colonial occupation of Malaya (now known as Malaysia). During this Great Depression, businessman John Archibald Russel saw a recurring high demand for tea both domestically and in Great Britain and this led him to establish the Boh Tea Plantation in Cameron Highlands. There is a factory tour, unfortunately, the day we arrived it was a public holiday so we weren't able to benefit from the touring.
The Sg Palas BOH tea plantation offers a scenic cafe view that you shouldn't miss! We had cakes, actually, I tried a nasi lemak cake! ?? A nasi lemak cake for the first time, funnily enough, it tasted like the real nasi lemak indeed. Boasting 8,000 acres of land, the scenic and tranquil tea forest covers the distant horizon in a blanket of green. And I breathe in the fresh air, hot BOH tea, and cakes. It was much-needed family time.
However, though, we did damage our purse in the shopping boutique right before our exit. Nice strategy BOH tea, haha. Nice work. The rest of the day we were strolling through the city, visited the strawberry farm, ate too much corn and bought waaaay to many types of Cactus plants for the little brother. Its his fave.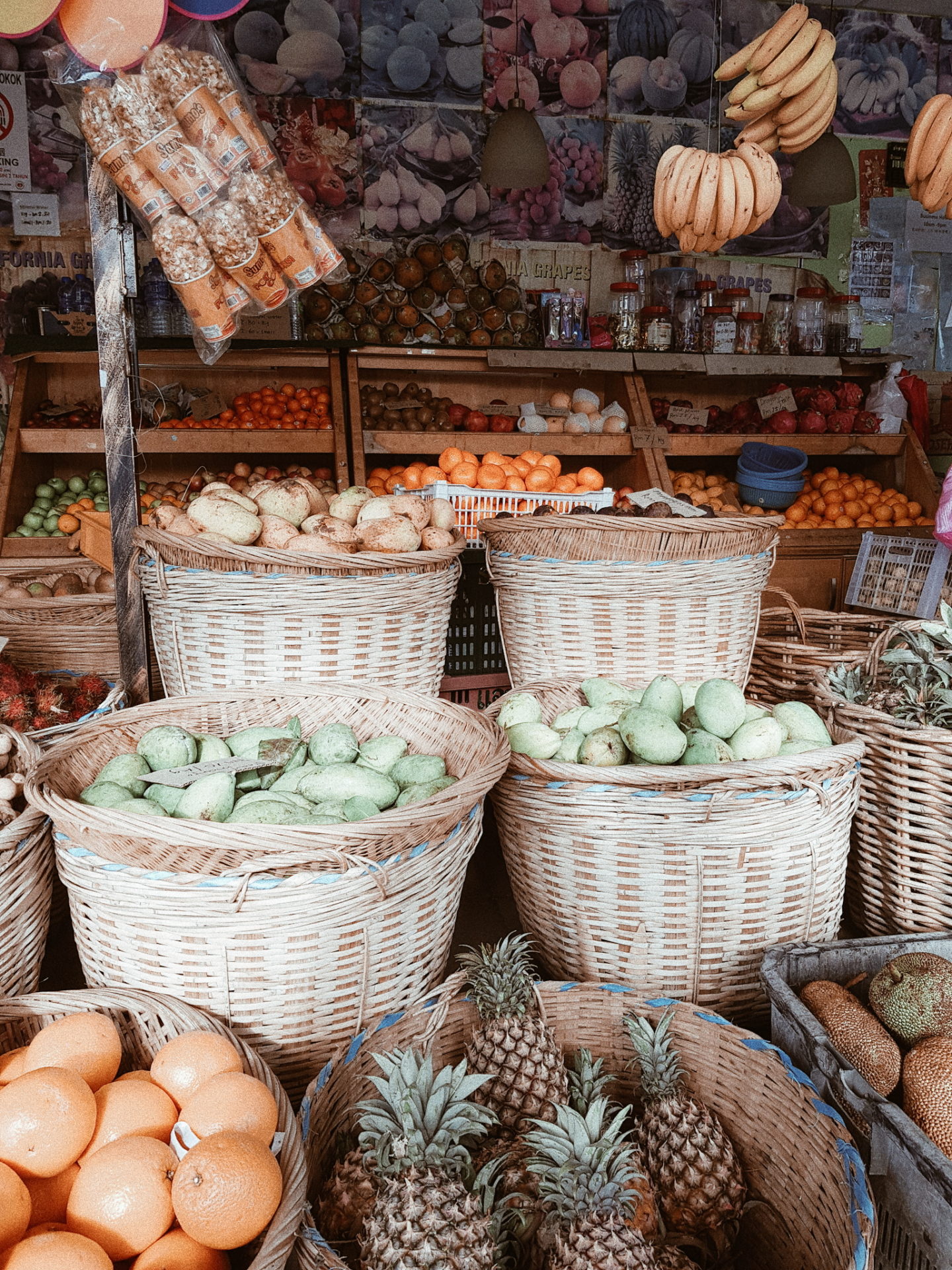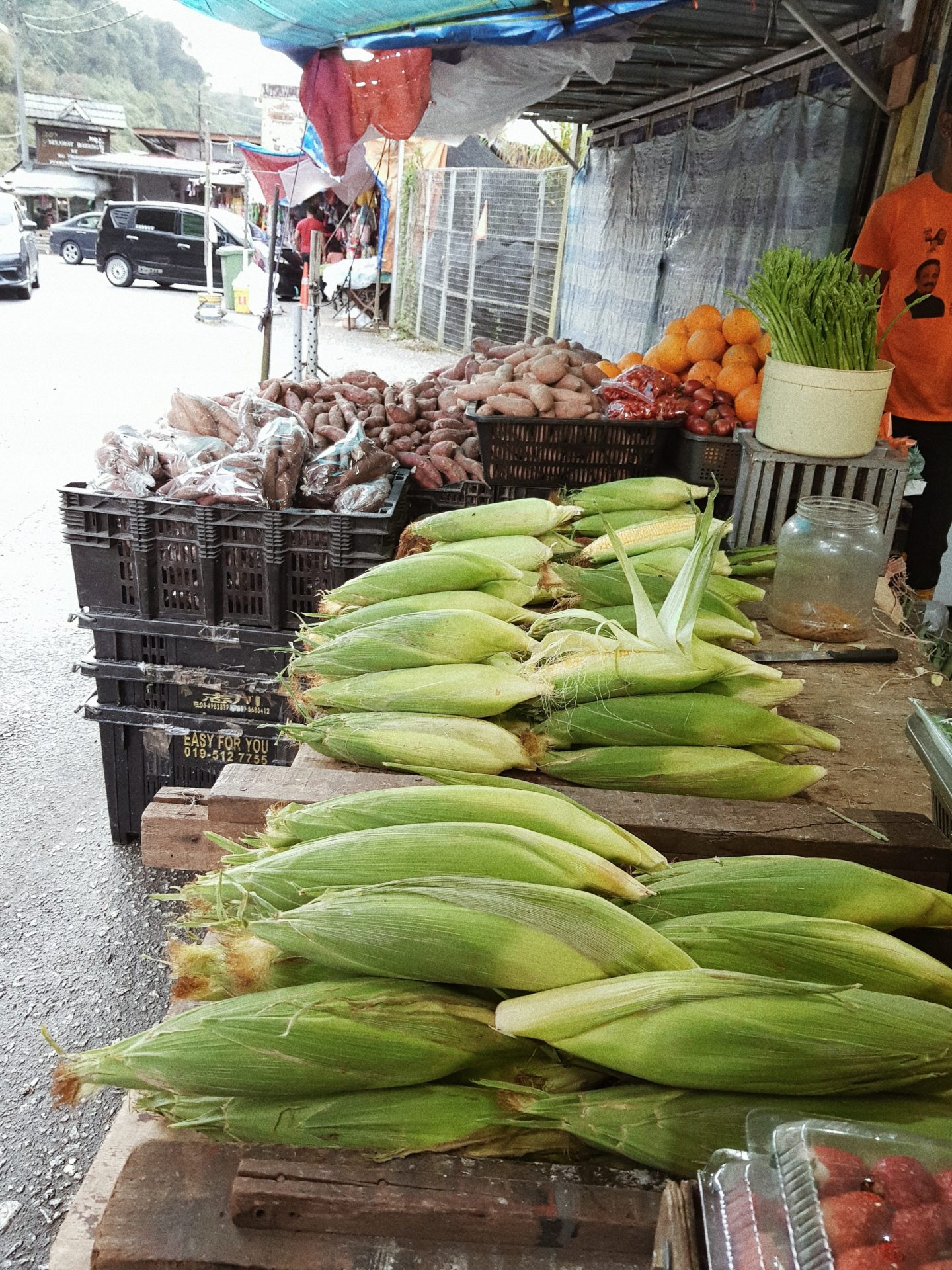 It's time to say Goodbye to Cameron Highlands!
We left Cameron Highlands by 12PM. That's the normal check-out time everywhere. So this day, we decided to cook in and have breakfast. We bought basics groceries like eggs, sausages, bread, juices so we can cook in the morning before we leave out for the day. So, my mom made a yummy breakfast in the morning. It is truly the simplest stuff in life that makes me so happy. Cooking with my mom and setting up the table teaches me to appreciate living in the moment.
Before our departure, we headed to Brinchang to get some fresh vegetables from the farm and again, I ate corn. I become to cooorny with those corns that I felt like a walking corn for a bit.
Throughout the journey, we enjoyed talking about almost everything in the car, politics, religion, science of wonder and just singing out of our lungs loud that we ended up in Kelantan for fun just to have some tomyam soup and drove all the way back to my city.
It was a much perfect gateway. Have you seen Cameron Highlands yet?