All Rights Reserved
Media Release in English:
While times are tough due to the Covid-19 pandemic, Malaysians are pulling together to support communities with kindness and trust, giving old methods such as communal food pantries an innovative spin. The #AyamWithYou Food Pantry initiative, by Ayam Brand™ and 13 charity homes nationwide is working to help charities and to empower them to help surrounding communities that are needed. For example, in Persatuan Kebajikan Anak-Anak Istimewa Harapan Negeri Sembilan, an orphanage in Taman Tuanku Jaafar is leading the way for the local community by managing the #AyamWithYou pantry in this area.™.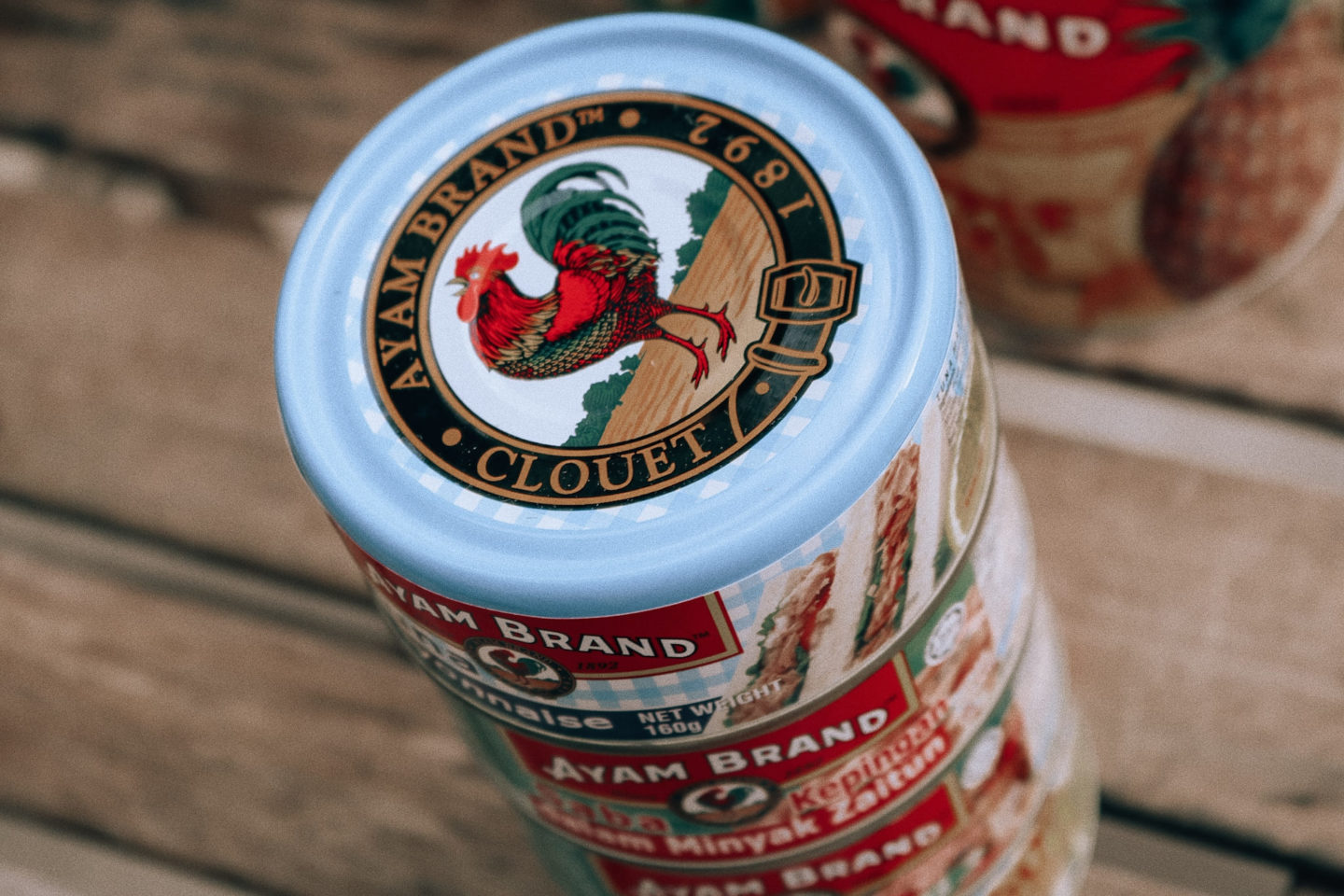 "We were concerned for the well-being of some families here especially during Ramadan and for Raya. We don't have much, but they had less. We have been part of the Ayam Brand™ Community Care campaign in the past. This year Ayam Brand™ again provided our organization with two months' supply of their products for our residents and suggested the food pantry or gerobok rezeki as a solution for the community. They have provided a weatherproof gerobok and a separate stock of products that we can bless the community with," said Persatuan Kebajikan Anak-Anak Istimewa Harapan, administrator, Dato Azizan B. Hang Tuah.
The weatherproof food pantry is set up outside the charity home's compound so that social distancing is observed. It is open to the public round-the-clock. Residents update the community about the food pantry through community groups on social media and messaging apps, while children from the home are responsible to top up the Ayam Brand™ products daily.
"We sent out messages by WhatsApp and Facebook that the food pantry items are free for those who need, while those who want to contribute can add dry foods, snacks, stationery, cleaning products and other essential items. The children relish the responsibility of managing the food pantry and keeping it well-stocked. They get to practice kindness and generosity," Dato Azizan said.
Response to the initiative has been overwhelming with the daily allocation of Ayam Brand™ products such as tuna, baked beans, processed peas, canned pineapples, and coconut milk snapped up quickly, and other essentials being added, with strong support from the community.
"Surprises have turned up at the food pantry including fresh vegetables, dates, baby formula, diapers and Raya cookies! We can feel the #KitaJagaKita closeness. The #AyamWithYou food pantry project has made this Ramadan and Raya very special by building stronger bonds of kindness, trust and support in our community, allowing us to contribute actively well-being," she added.
Through its long-running Corporate Social Responsibility programs Ayam Brand™ has contributed more than 2 million healthy meals for charity, providing nutritious food to more than 21,800 people from 524 charity organizations and NGOs over the past 12 years.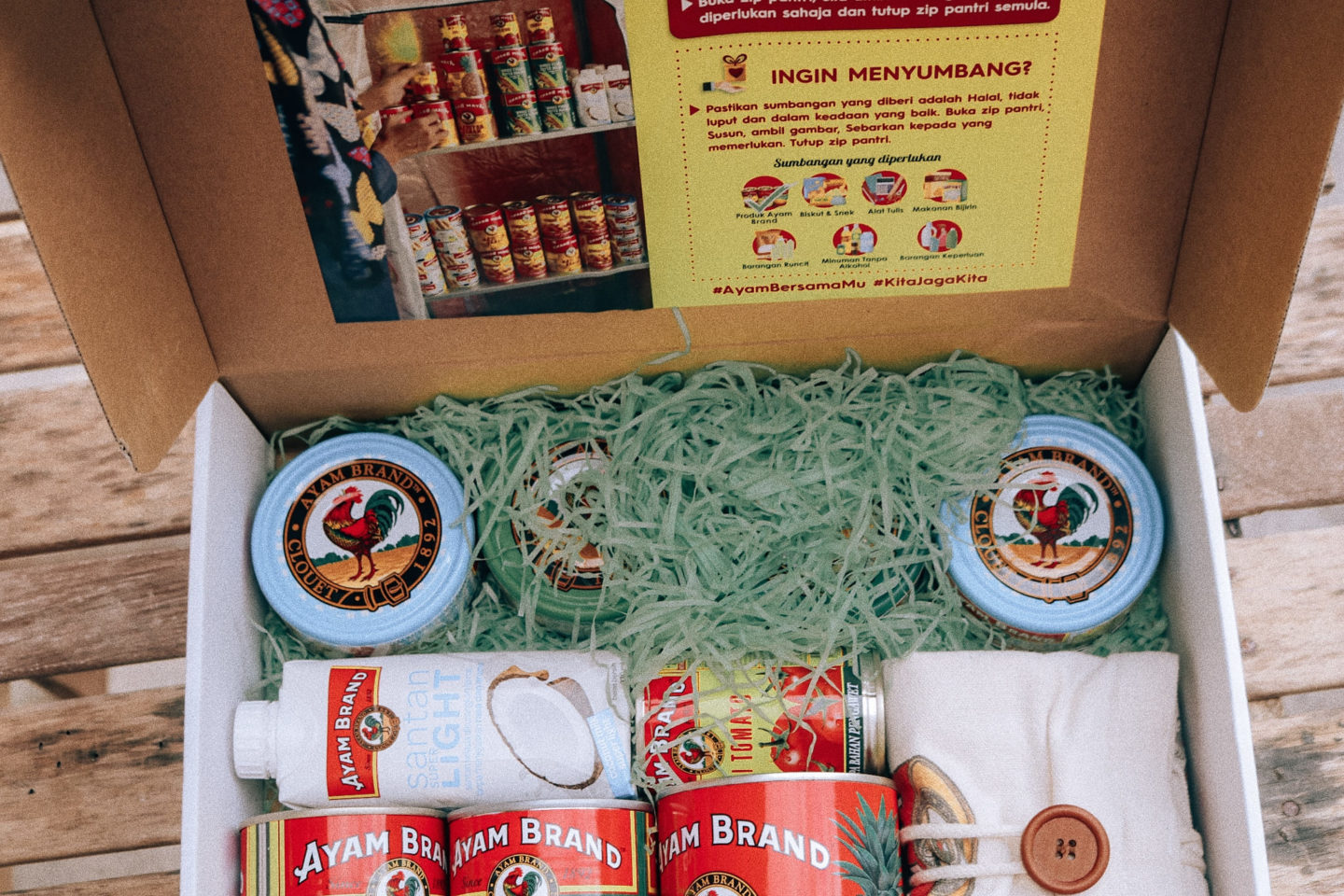 This year the brand has supported Covid-19 front liners at Hospital Sungai Buloh, 13 charity homes, the #AyamWithYou food pantry initiative, and the Anjung Singgah Kuala Lumpur Homeless Transit center, with plans to support more organizations and communities.
This year the brand has supported Covid-19 front liners at Hospital Sungai Buloh, 13 charity homes, the #AyamWithYou food pantry initiative, and the Anjung Singgah Kuala Lumpur Homeless Transit center, with plans to support more organizations and communities.
"Covid-19 drastically changed our plans for the 13th annual Ayam Brand™ Community Care Campaign, but we see the positive impact of the #AyamWithYou Food Pantry initiative. It changes the narrative for our charity home partners, from being recipients to being contributors and donors in their respective communities. The community here has embraced the food pantry concept of 'take what you need, leave what you can' creating a virtuous cycle that is sustaining the initiative" said Ayam Brand Malaysia's Marketing Manager, Nathan Deverre.
Ayam Brand™ staff have helped spread the word on the food pantry so that more can benefit or contribute, and started the ball rolling by being among the first to contribute non-food items to the pantry.
"Starting with our families and friends we sent out a list of necessities for the pantry. Those who could drop off essential items at the pantry. The community is so willing and eager to help. They have shared the location of the pantry with those in need as well. All of us can help within our means," said Ayam Brand™ team member who lives in the area.
The #AyamWithYou food pantry is located No.43, Jalan TTJS 3/4, Taman Tuanku Jaafar, 71450 Negeri Sembilan. Be part of the movement to receive or to give essentials.
---
Dalam Bahasa Melayu:
Walaupun negara kini menghadapi situasi sukar akibat wabak Covid-19, semangat saling mambantu, murah hati dan saling percaya-mempercayai tetap utuh dalam kalangan rakyat. Kemudahan lama seperti pantri makanan untuk kegunaan ramai kini diberi wajah baru. Inisiatif pantri makanan #AyamWithYou oleh Ayam Brand™ dan 13 buah rumah kebajikan dari seluruh negara kini giat membantu pertubuhan amal dan memperkasakan mereka untuk membantu komuniti setempat yang memerlukan. Sebagai contoh, di Seremban, Persatuan Kebajikan Anak-anak Istimewa Harapan Negeri Sembilan di Taman Tuanku Jaafar usaha membantu komuniti setempat ini dengan menguruskan pantri #AyamWithYou di sini.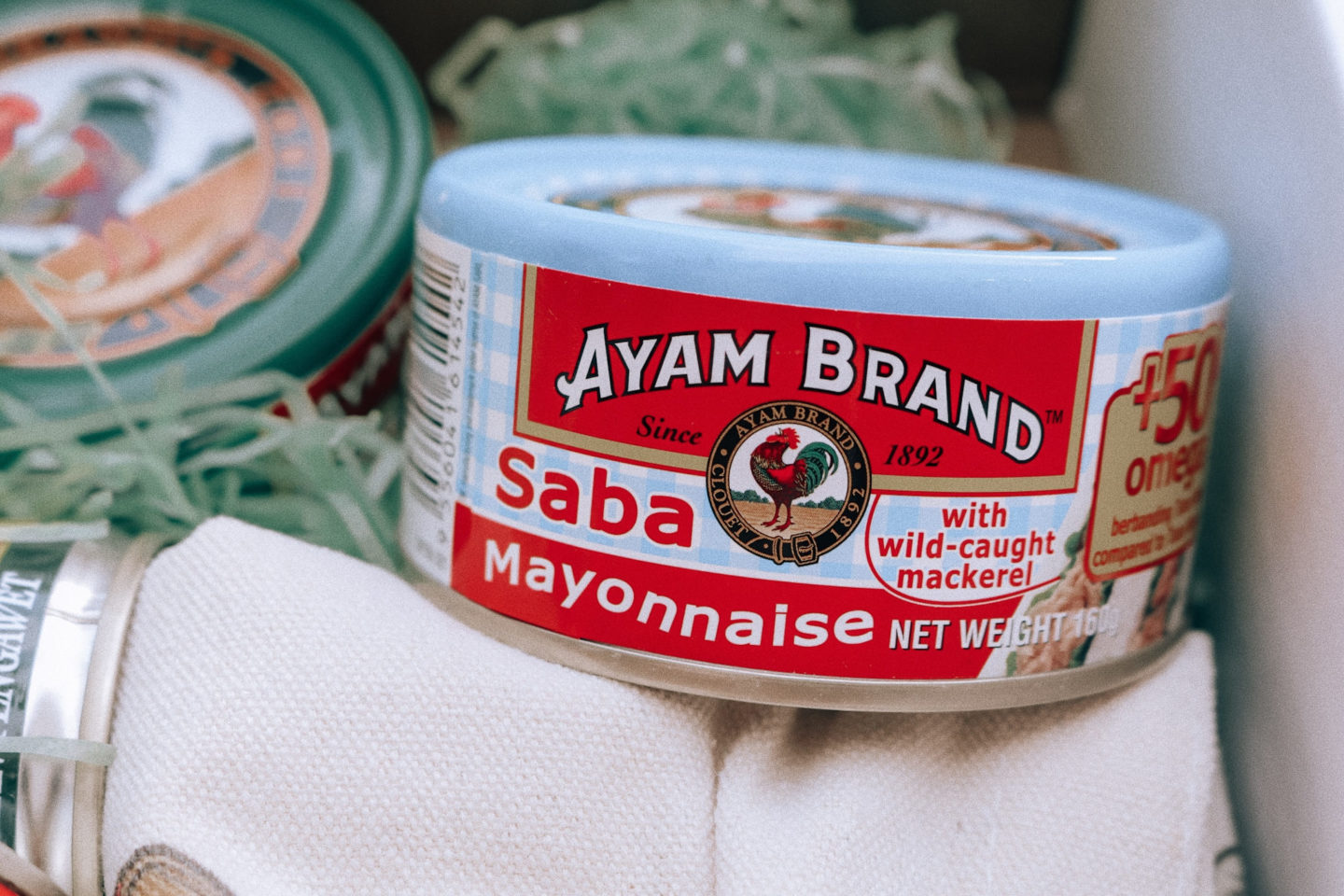 "Kami bimbangkan kebajikan sesetengah keluarga di sini terutamanya ketika Ramadan dan Hari Raya. Kami sendiri tidaklah mewah, tetapi keperluan mereka lebih mendesak. Kami pernah menyertai kempen Ayam Brand™ Community Care pada masa lalu. Tahun ini, Ayam Brand™ sekali lagi memberikan kepada organisasi kami bekalan produk makanan mereka untuk tempoh dua bulan dan menyarankan pantri makanan atau gerobok rezeki sebagai satu penyelesaian untuk komuniti ini. Mereka telah menyediakan gerobok kalis cuaca ini dan satu bekalan produk berasingan yang boleh kami gunakan buat membantu komuniti kami," kata pentadbir Persatuan Kebajikan Anak-anak Istimewa Harapan Negeri Sembilan, Dato Azizan B.Hang Tuah.
Pantri kalis cuaca ini dipasang di hadapan rumah kebajikan tersebut supaya penjarakkan sosial dapat dilaksanakan. Ia terbuka untuk kegunaan umum 24 jam. Penduduk menghantar maklumat mengenai pantri makanan ini menerusi kumpulan komuniti di media sosial dan aplikasi Whatsapp, manakala anak-anak yang tinggal di rumah kebajikan ini diberi tugas menambah produk Ayam Brand™ tersebut setiap hari.
"Kami menghantar khidmat pesanan ringkas menerusi WhatsApp dan Facebook memberitahu semua penduduk bahawa bahan makanan di dalam pantri tersebut adalah percuma bagi yang memerlukan, manakala mereka yang ingin menyumbang boleh sumbangkan makanan kering, snek, alat tulis, produk pencuci dan barangan keperluan lain. Anak-anak ini gembira diberi tanggungjawab menguruskan pantri makanan ini dan memastikan bekalan sentiasa penuh kerana mereka berpeluang mengamalkan budi pekerti yang mulia dan sikap murah hati," kata Dato Azizan.
Respon terhadap inisiatif ini amat menggalakkan dengan peruntukan harian produk Ayam Brand™ seperti tuna, kacang panggang, kacang pea, nanas dalam tin dan santan kelapa laku di kalangan penduduk, dan barang keperluan lain ditambah dengan sokongan padu daripada ahli komuniti.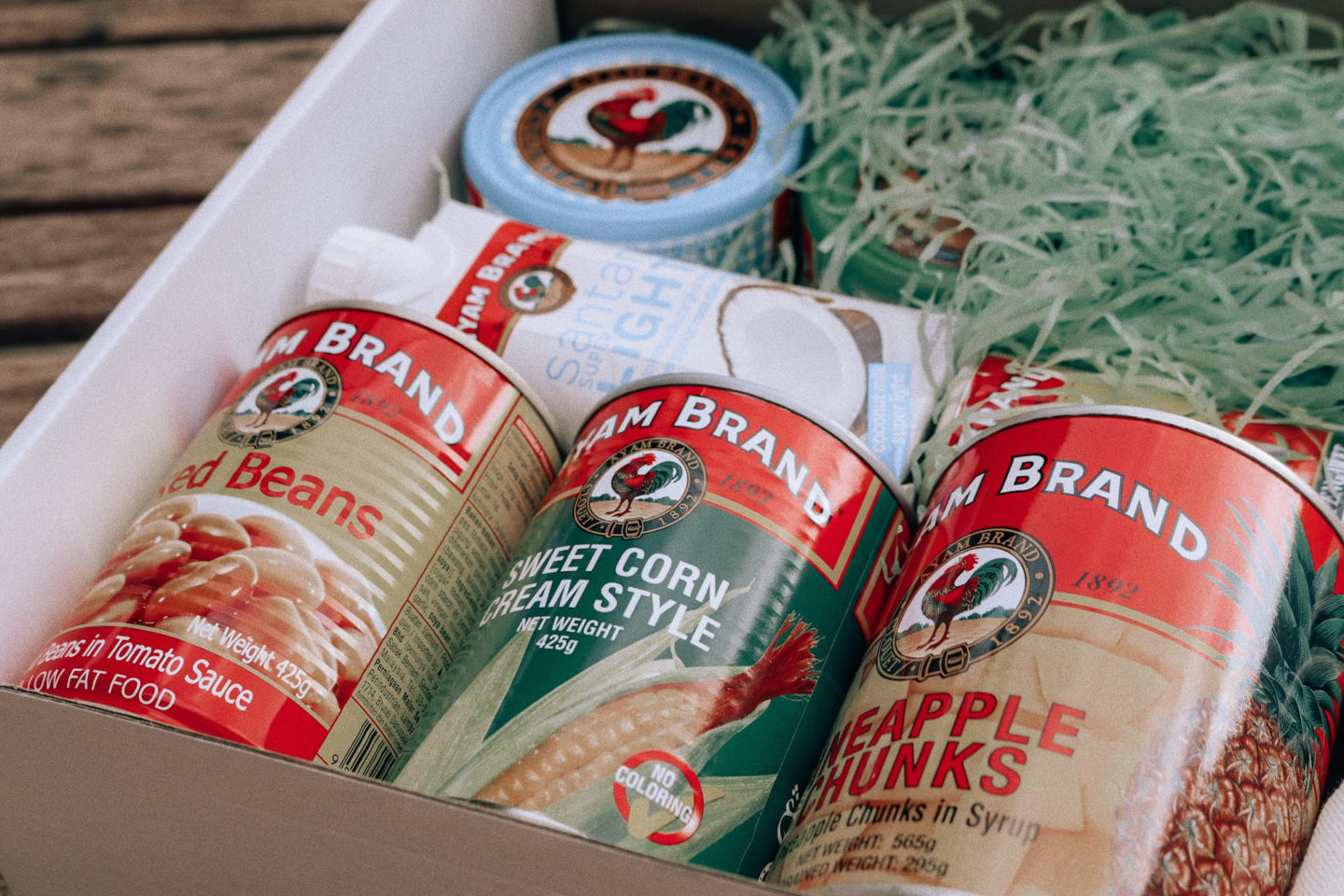 "Kami menemui beberapa item yang tidak disangka-sangka di dalam pantri termasuk sayuran segar, buah kurma, susu bayi, lampin dan biskut Raya! Kami dapat merasakan keakraban #KitaJagaKita itu. Projek pantri makanan #AyamWithYou telah menjadikan Ramadan dan Raya ini amat istimewa dengan membina ikatan antara kami berasaskan budi pekerti mulia, sikap saling mempercayai dan bantu-membantu sesama ahli komuniti. Ini membolehkan kami menyumbang secara aktif ke arah kesejahteraan semua," tambah beliau.
Menerusi program Tanggungjawab Sosial Korporatnya yang telah berjalan sekian lama, Ayam Brand™ telah menyumbangkan lebih 2 juta makanan berkhasiat kepada pertubuhan amal, seterusnya menyediakan makanan berkhasiat untuk lebih 21,800 orang dari 524 buah organisasi dan NGO amal sejak 12 tahun lalu.
Tahun ini jenama tersebut membantu menyokong barisan hadapan Covid-19 di Hospital Sungai Buloh, 13 buah rumah kebajikan, inisiatif pantri makanan #AyamWithYou, dan pusat transit gelandangan Anjung Singgah Kuala Lumpur, dengan perancangan untuk membantu lebih banyak lagi organisasi dan komuniti.
"Covid-19 telah mengubah sama sekali perancangan awal kami untuk kempen tahunan Ayam Brand™ Community Care Campaign kali ke-13, tetapi kini kami dapat melihat kesan positif hasil daripada inisiatif pantri makanan #AyamWithYou. Ia mengubah naratif rakan kongsi kebajikan kami daripada menjadi penerima bantuan kepada penyumbang dan penderma dalam komuniti masing-masing. Komuniti di sini telah menerima konsep pantri makanan 'sila ambil yang anda perlu sahaja'. Ini menghasilkan kitaran kebaikan yang mampu memastikan inisiatif ini terus kekal," kata Pengurus Pemasaran Ayam Brand, Nathan Deverre.
Kakitangan Ayam Brand™ turut sama menghebahkan mengenai pantri makanan ini supaya lebih ramai boleh mendapat manfaat dan turut memberi sumbangan. Mereka menjadi antara penyumbang pertama dengan menyumbangkan item bukan makanan ke dalam pantri tersebut.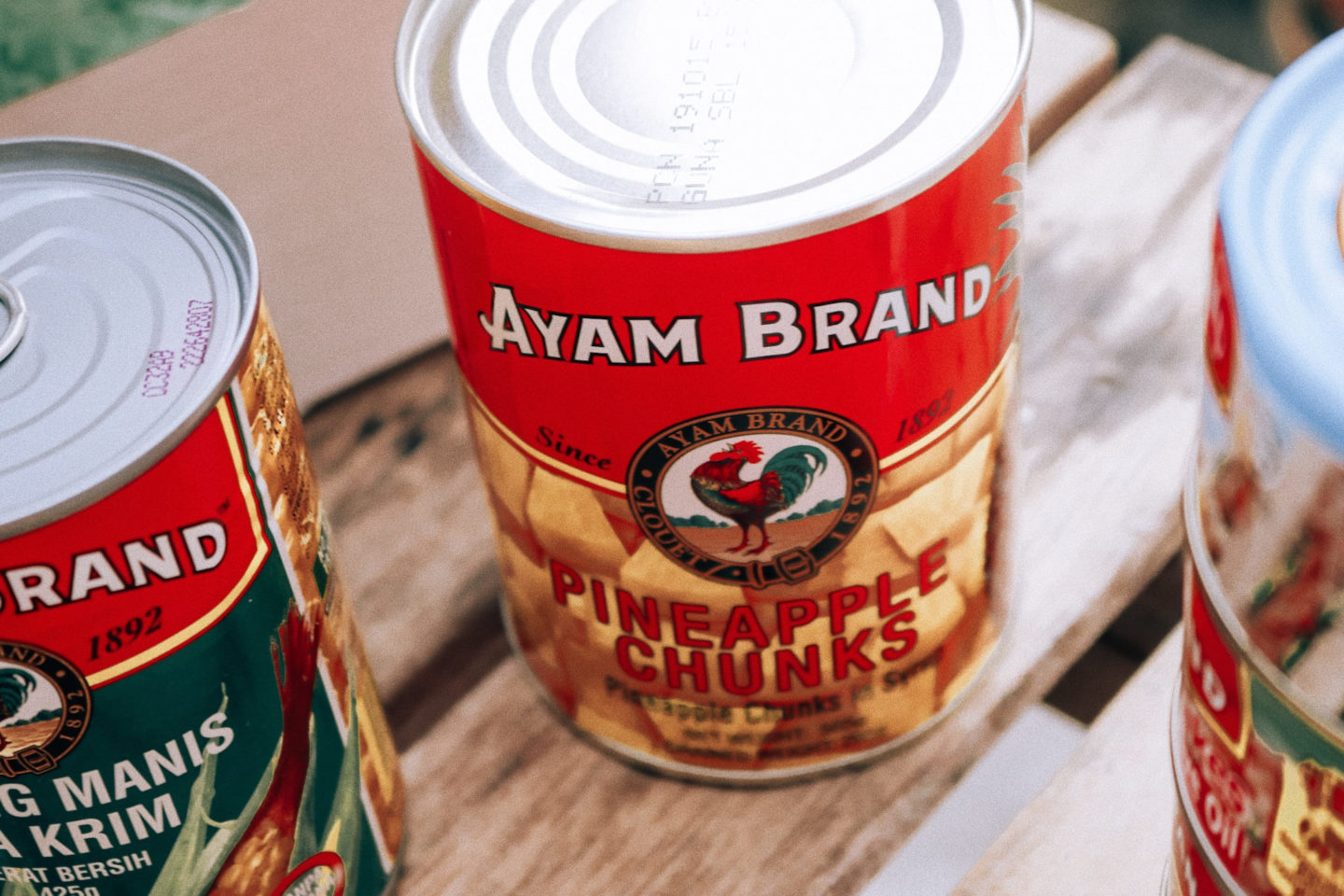 "Kami menghantar senarai barangan yang diperlukan bermula dengan kaum keluarga dan sahabat handai. Sesiapa yang boleh terus menghantar item tersebut ke pantri, ramai daripada kami yang sanggup dan berminat untuk membantu. Malah mereka turut mengongsikan lokasi pantri dengan golongan yang memerlukan. Setiap daripada kita boleh membantu dengan cara tersendiri," kata seorang eksekutif Ayam Brand™ yang tinggal di kawasan projek pantri ini.
Pantri makanan #AyamWithYou terletak di No.43, Jalan TTJS 3/4, Taman Tuanku Jaafar, 71450 Negeri Sembilan. Jadilah sebahagian daripada usaha murni memberi dan menerima barang keperluan ini.
Untuk maklumat lanjut mengenai inisiatif pantri makanan #AyamWithYou, layari https://www.ayambrand.com.my.
Berikut adalah senarai lokasi pantri makanan, Jom!
Terengganu: Rumah Kebajikan Anak-Anak Yatim Al-Hijrah
Pahang: Baitul Husna Bukit Sekilau
Kelantan: Pusat Jagaan Pertubuhan Anak Yatim dan Asnaf Kelantan
Kedah: Pusat Jagaan Insan Kesayanganku
Penang: Persatuan Kebajikan Anak-Anak Islam
Perlis: Pertubuhan Kebajikan dan Amal Rumah Teduh Perlis
Johor: Pertubuhan Kebajikan Shafar Johor Bahru
Negeri Sembilan: Persatuan Kebajikan Anak-Anak Istimewa Harapan Negeri Sembilan
Perak: Pertubuhan Baitul Aini Ipoh
Sabah: Rumah Anak Kesayangan
Sarawak: Rumah Amal Nur Murni
Selangor: Pusat Jagaan Rumah Kasih Nurul Hasanah
Kuala Lumpur: Anjung Singgah
Marilah bersama-sama kita menolong satu sama lain! ?????? "AMBIL APA YANG ANDA PERLUKAN, TINGGALKAN APA YANG ANDA BOLEH"
About Ayam Brand
Ayam Brand, a household name in Malaysia and Asia for 128 years, is famed for its wide range of quality and healthy canned food that is preservative-free and contains no added MSG. Ayam Brand products are manufactured in state-of-the-art facilities that meet the highest international standards with worldwide-recognized certifications (HACCP, ISO 9001) and are certified 'Halal'. Since 2013, Ayam Brand has been ranked in the Top 10 of Malaysia's most chosen FMCG brands, according to the Kantar Worldpanel's Brand Footprint Study.

Ayam Brand Malaysia