© all rights reserved
I tried The Body Shop Pumpkin 🎃 masque and it is a remarkable product! The mask was part of The Body Shop's limited-edition line for the fall season, and it indeed resembles a pumpkin paste – except for you don't eat 'em.
Hands down, I am a big fan of radiance masque, and that's only because any mask that helps to shine my dull skin away, I am all in for it guys.
When the pumpkin mask became available in The Body Shop stores, I knew I had to get my hands on it.
Benefits of Pumpkin Instant Radiance in-shower Mask
Is pumpkin 🎃 good for your skin? Absolutely!
Pumpkin in general contains vitamins A, C, and E, and antioxidants, which help fight sun damage and wrinkles. It also has fruit enzymes that help naturally exfoliate dead skin cells.
This multi-tasking whipped pumpkin mousse is a creamy pumpkin paste that lathers easily on the skin and looks like soft whip cream. I have sensitive skin, so not all products are suitable for me, but this pumpkin mask worked nicely. I didn't have any itching or burning sensations. It was rather soothing skincare for me.
There are also bits of cranberry fruit powder in the masque that's known for its exfoliating properties, it leaves skin feeling clean and smooth afterwards.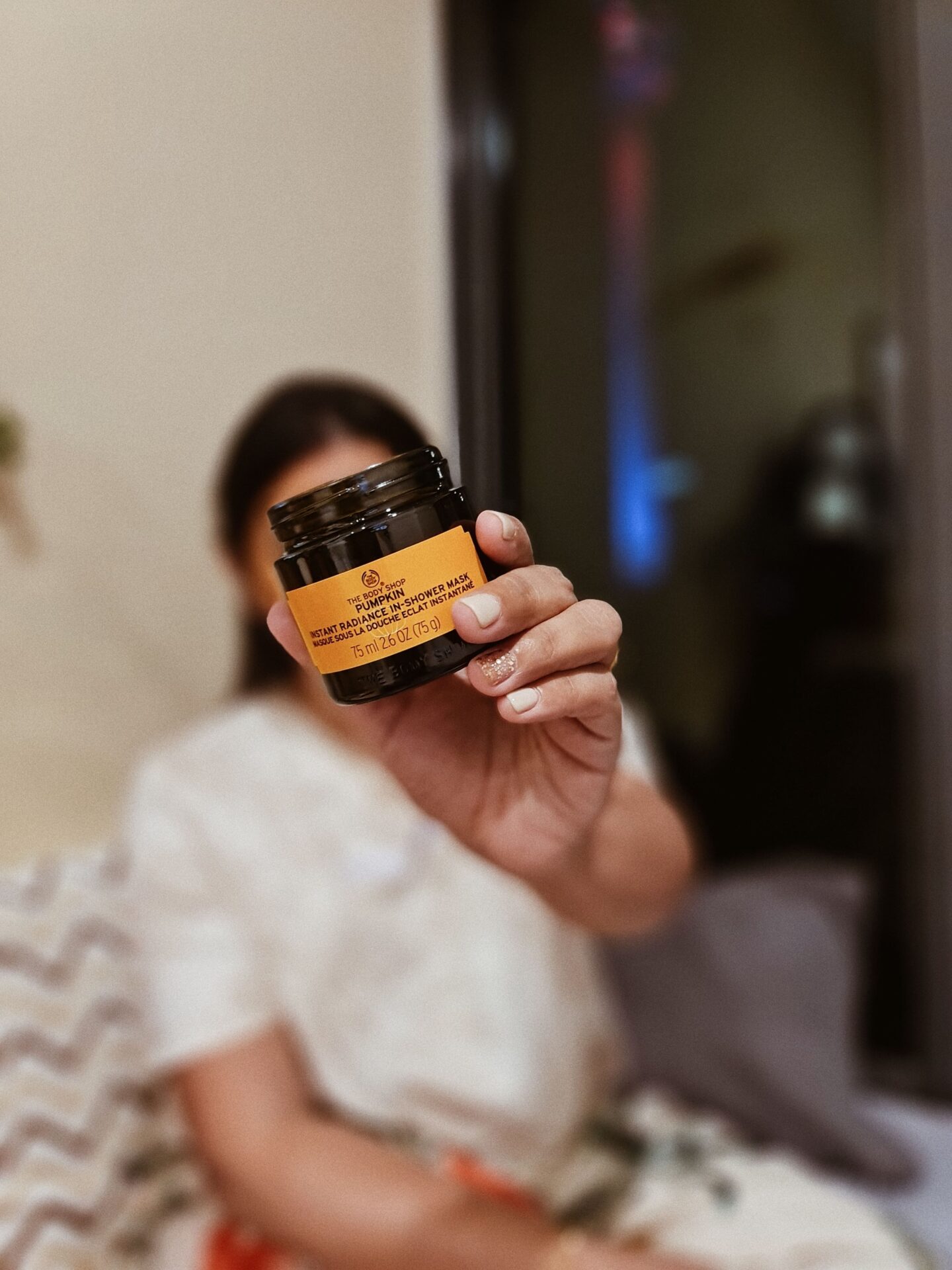 How to use the Pumpkin Instant Radiance in-shower Mask
The masque claims to be an in-shower mask, which I guess you may use in a warm bath or shower. After a long day at work, all I wanted to do was relax and enjoy a nice night's sleep therefore I skipped the in-shower routine.
Massage the product with water to exfoliate your skin when you wash it off. Use twice a week.
The pumpkin masque benefits ~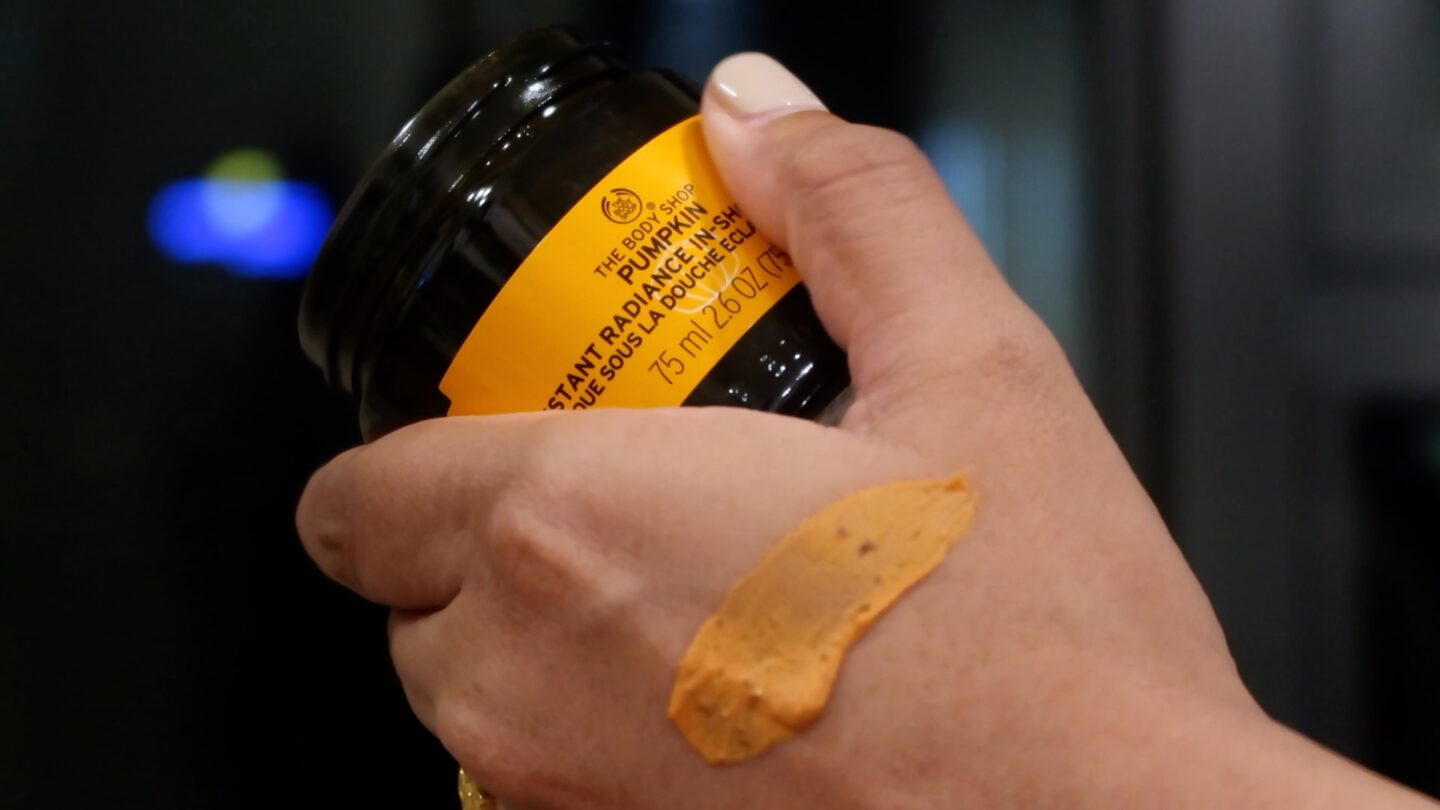 All skin types
Works in 5 minutes
Leaves your skin feeling smoother while looking radiant
Made with 96% ingredients of natural origin
Vegan
Saves some precious minutes in your daily routine, in this Pumpkin Instant Radiance in-shower Mask to achieve a radiant-looking-straight-out-of-the-shower-skin. It's worth your penny.