© all rights reserved
Pumpkin is a superfood for the skin and its benefits are numerous. The Body Shop's Pumpkin Instant Radiance In-Shower Mask is a quick and easy way to incorporate pumpkin into your skincare routine for a radiant, healthy complexion.
Benefits of The Body Shop 🎃 Pumpkin Instant Radiance in-shower Mask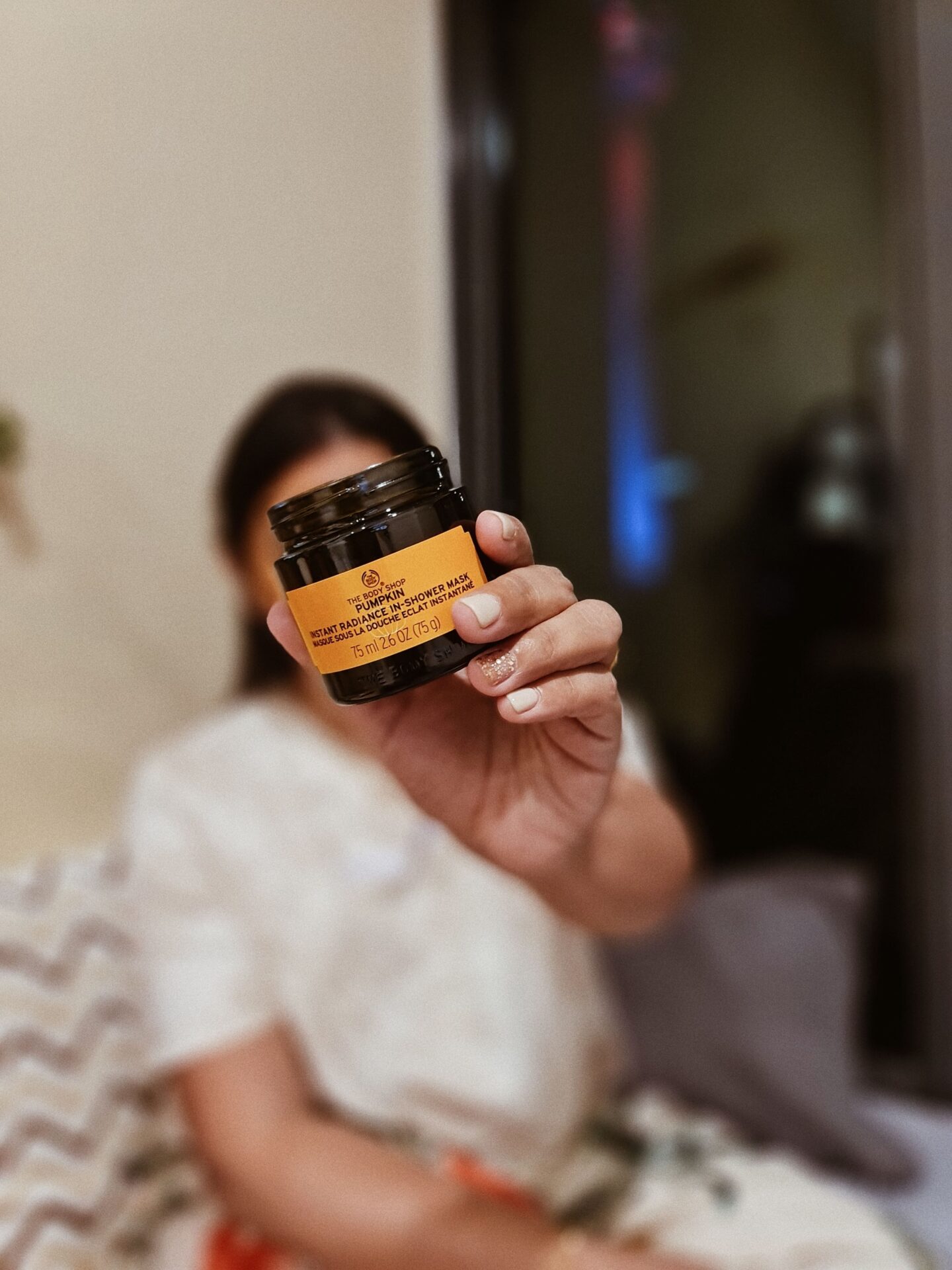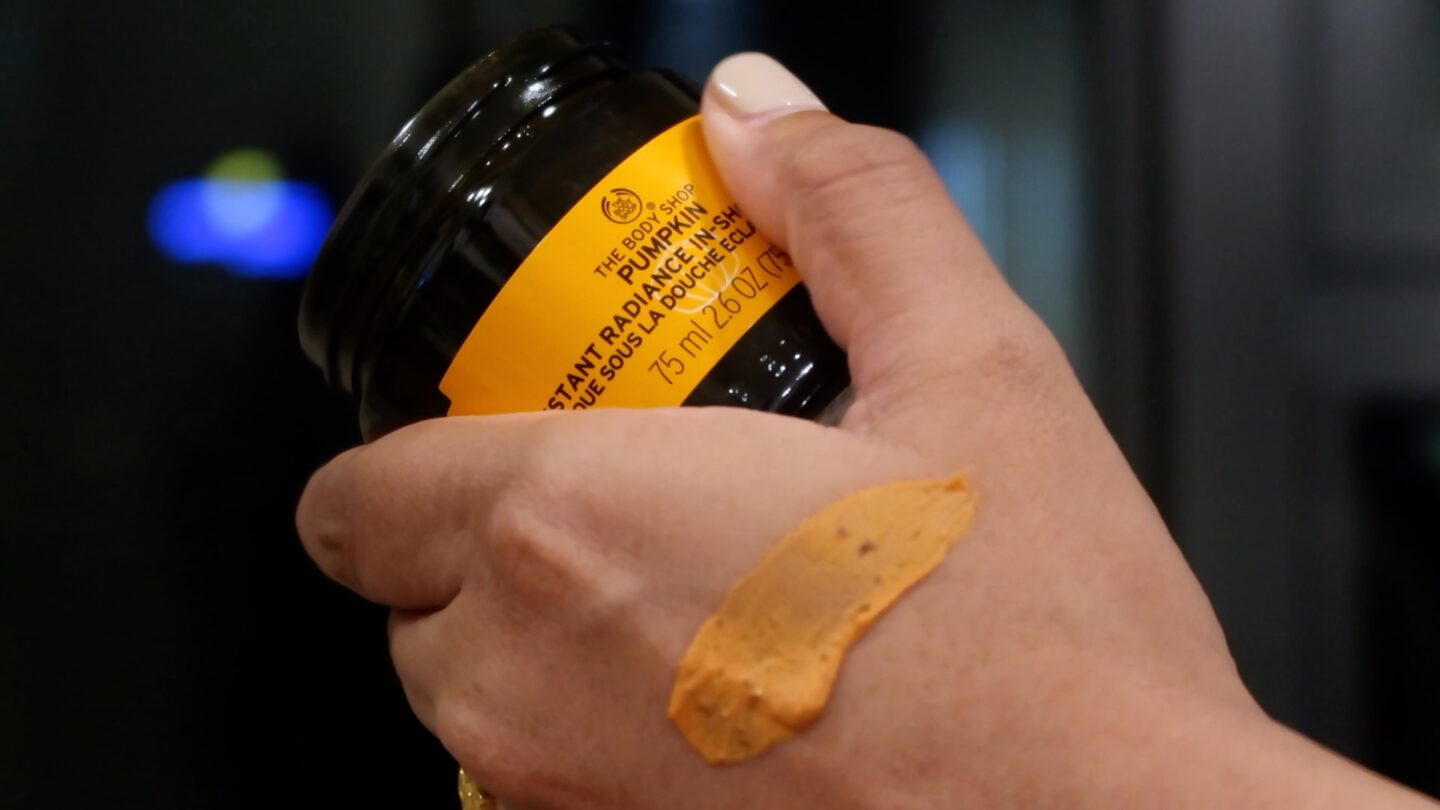 Exfoliates the skin: Pumpkin contains enzymes that gently exfoliate the skin, removing dead skin cells and revealing brighter, smoother skin.
Boosts collagen production: Pumpkin is rich in vitamins A and C, which are essential for collagen production. Collagen is a protein that helps to keep the skin firm and youthful.
Hydrates the skin: Pumpkin is also rich in fatty acids, which help to moisturize and hydrate the skin.
Helps with acne: The exfoliating and hydrating properties of pumpkin can also help to reduce acne and prevent breakouts.
Reduces the appearance of fine lines and wrinkles: The collagen-boosting and hydrating effects of pumpkin can help to reduce the appearance of fine lines and wrinkles.
There are also bits of cranberry fruit powder in the masque that's known for its exfoliating properties, it leaves skin feeling clean and smooth afterwards.
How to use the Pumpkin Instant Radiance in-shower mask:
Start by cleansing your face and removing any makeup.
Wet your face and apply the mask to your skin in circular motions, massaging it in for one minute.
Leave the mask on for an additional 2-3 minutes to allow it to work its magic.
Rinse the mask off with lukewarm water and pat your face dry.
Follow up with your regular skincare routine, including toner, serum, and moisturizer.
Suitable for all skin types
Works in 5 minutes
Leaves your skin feeling smoother while looking radiant
Made with 96% ingredients of natural origin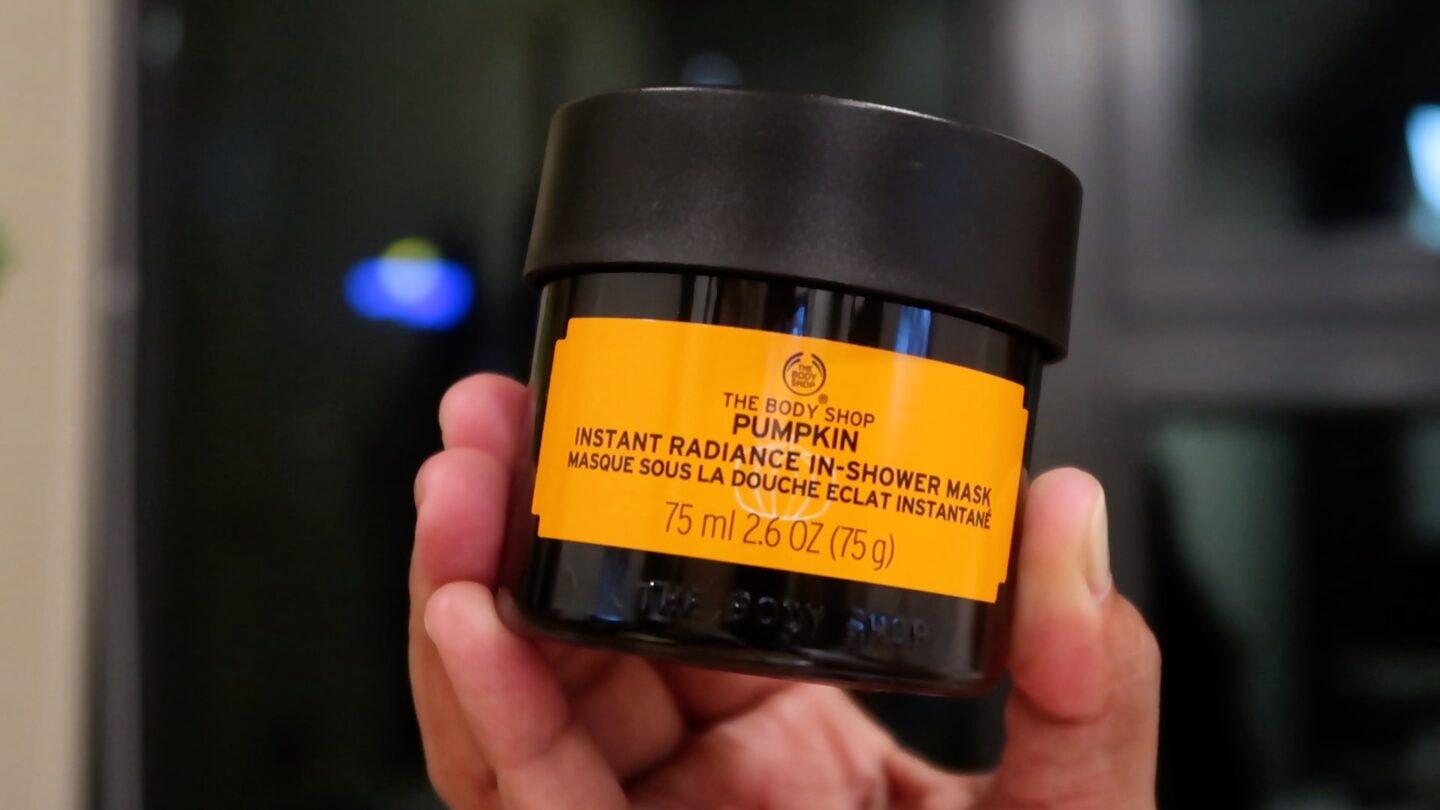 The Pumpkin Instant Radiance In-Shower Mask is a great addition to any skincare routine, especially for those with dry or dull skin. Its exfoliating and hydrating properties will leave your skin feeling soft, smooth, and radiant. Plus, the in-shower application makes it quick and convenient to use. Give it a try and see the difference it can make for your skin!