Greetings, beauty enthusiasts!
Today, I'm delighted to share my experience attending the grand launch event of Lumi Beauty at Ascen Plus Pharmacy in Kuala Lumpur. This exciting event showcased the expansion of Lumi Beauty across Ascen Plus Pharmacy outlets, introducing their star product, the Vitamin Glow Super Serum. In this article, we'll delve into the benefits of this incredible serum, which has taken the beauty industry by storm. So, let's get started!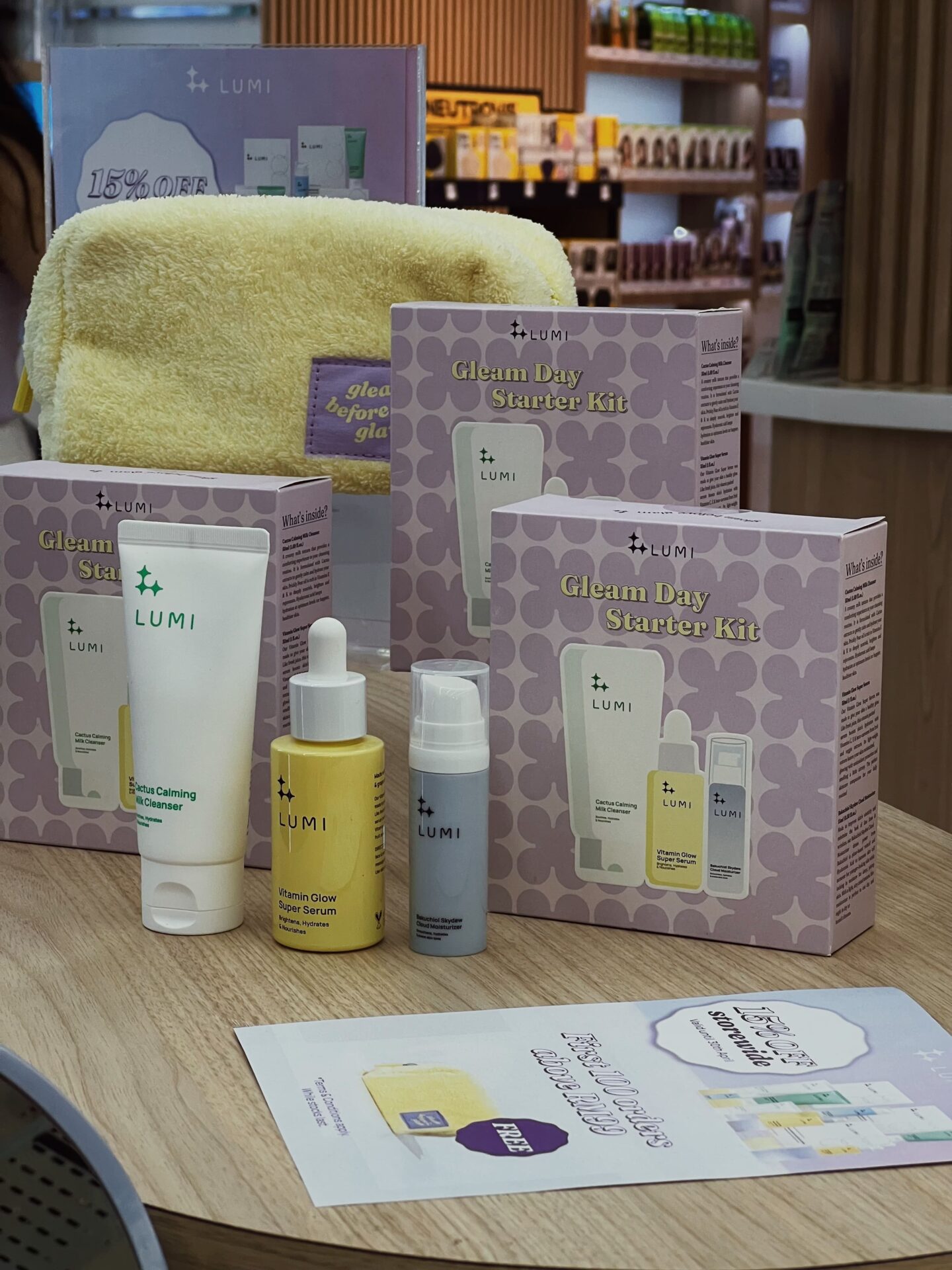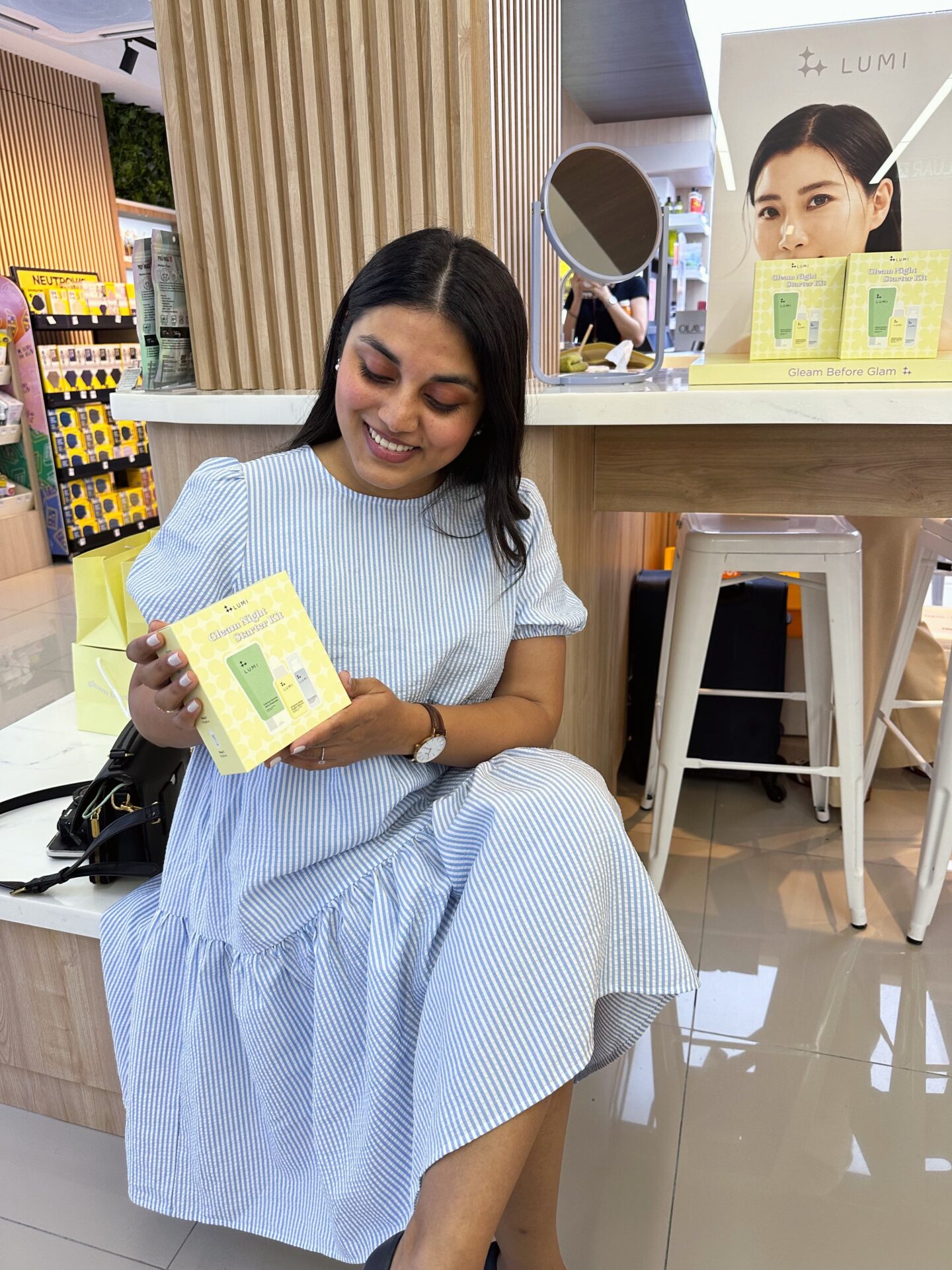 About LUMI Beauty
Chryseis Tan, the visionary founder of Lumi Beauty, has always believed that everyone deserves to have glowing skin. With this belief at the core, she established Lumi Beauty with a clear mission: to make radiant and healthy skin accessible to all. Tan's vision was to create a skincare range that combines the power of effective botanical products and beauty tools, enabling individuals to embrace their natural beauty.
Driven by her passion for skincare, Chryseis Tan emphasized the importance of formulating products that are not only highly effective but also derived from natural and cruelty-free ingredients. With Lumi Beauty, she aimed to provide a range of skincare solutions that nurture and enhance the skin's luminosity while remaining gentle and nourishing.
Lumi Beauty Takes Center Stage at Ascen Plus Pharmacy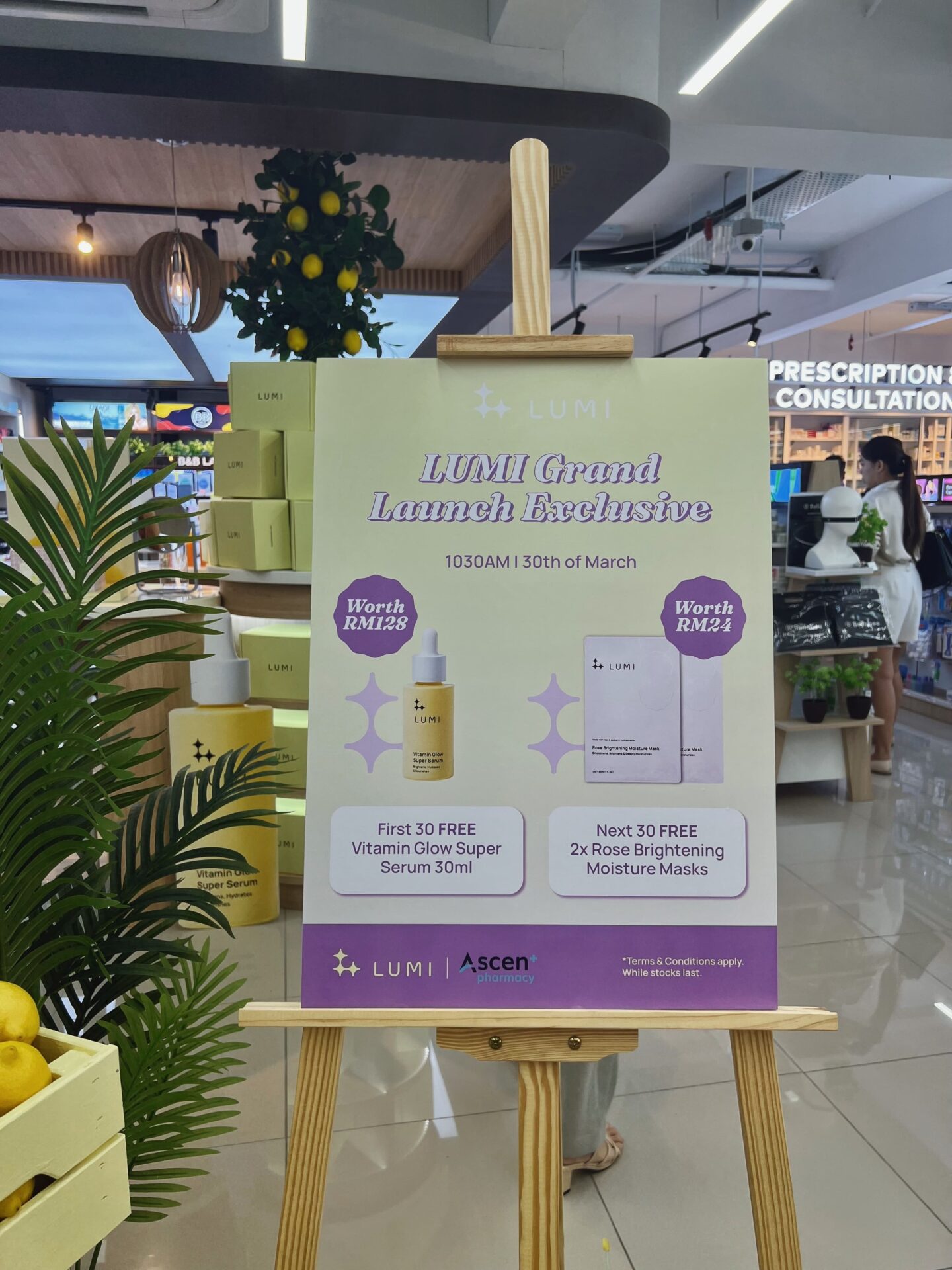 Lumi Beauty, a brand focused on enhancing natural radiance, celebrated its grand launch at Ascen Plus Pharmacy, offering an extensive range of skincare products to promote healthy and glowing skin. The highlight of the event was the introduction of their Vitamin Glow Super Serum, designed to illuminate your complexion and provide a healthy glow.
Introducing the Vitamin Glow Super Serum
Lumi Beauty's Vitamin Glow Super Serum is a game-changing skincare product that harnesses the power of natural ingredients, carefully selected to deliver numerous benefits to your skin. Let's explore the key ingredients and their respective properties, as per the details provided on the official Lumi Beauty website.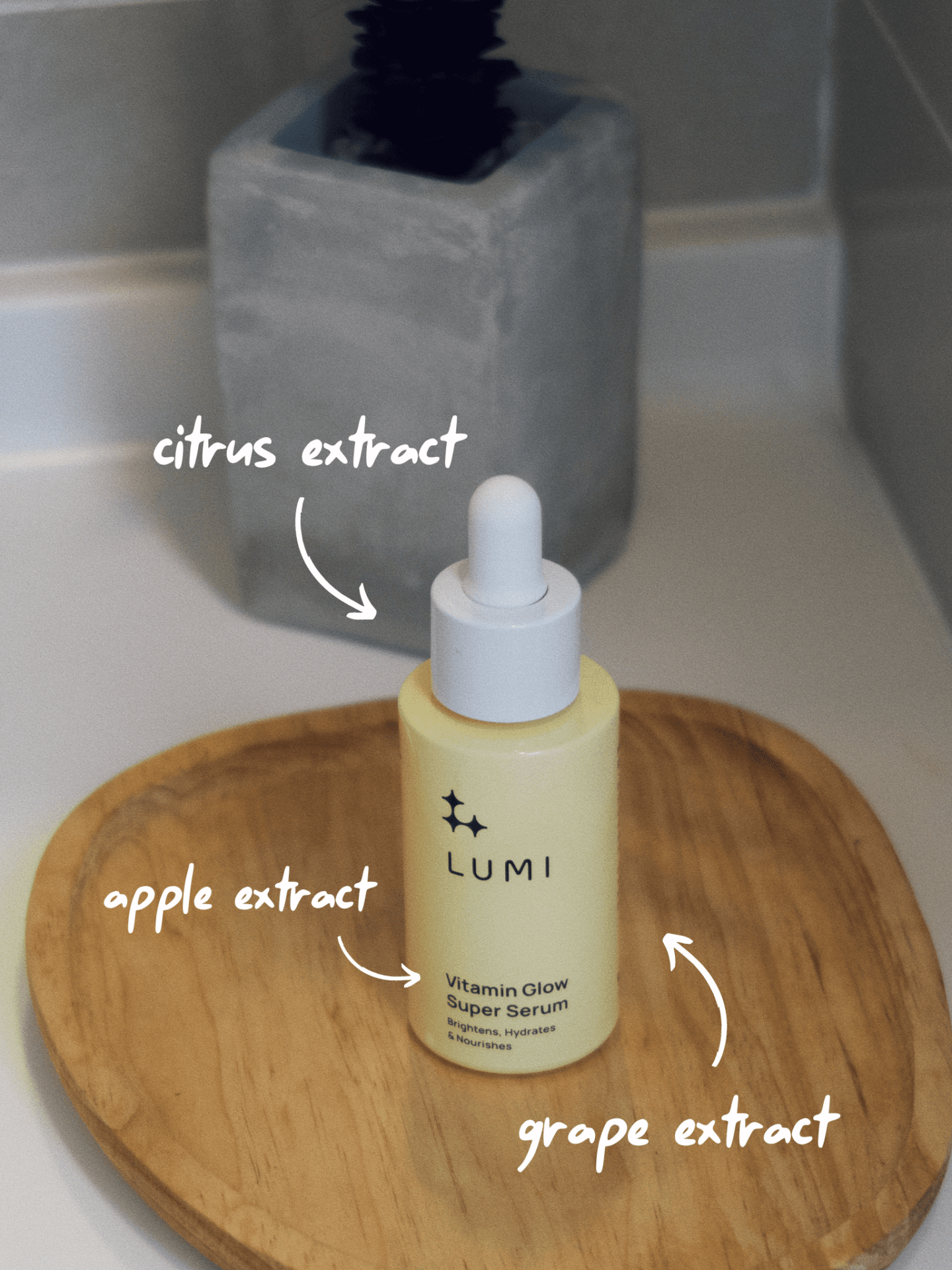 Citrus Extract for Brightening and Antioxidant Benefits
The Vitamin Glow Super Serum features citrus extract, known for its ability to brighten uneven skin tones and impart a healthy glow. Packed with powerful antioxidants, this extract helps to combat free radicals, protecting your skin from environmental damage and promoting a more youthful appearance. Not only is this serum packed with naturally derived Vitamins C & E, it has a citrus scent that's full-on juicy.
Apple Extract for Age-Defying Effects and Smoother Skin
Incorporating apple extract, the Vitamin Glow Super Serum offers exceptional anti-ageing properties. This extract aids in fighting the effects of ageing, such as fine lines and wrinkles, while providing skin-smoothing benefits. Say hello to a more youthful and rejuvenated complexion!
Grape Extract for Moisturized and Supple Skin
Lumi Beauty's vitamin C serum also contains grape extract, a remarkable ingredient that promotes softer and suppler skin. By retaining skin moisture, grape extract ensures your skin stays hydrated, resulting in a healthier and more nourished appearance.
Unveiling the Benefits of the Vitamin Glow Super Serum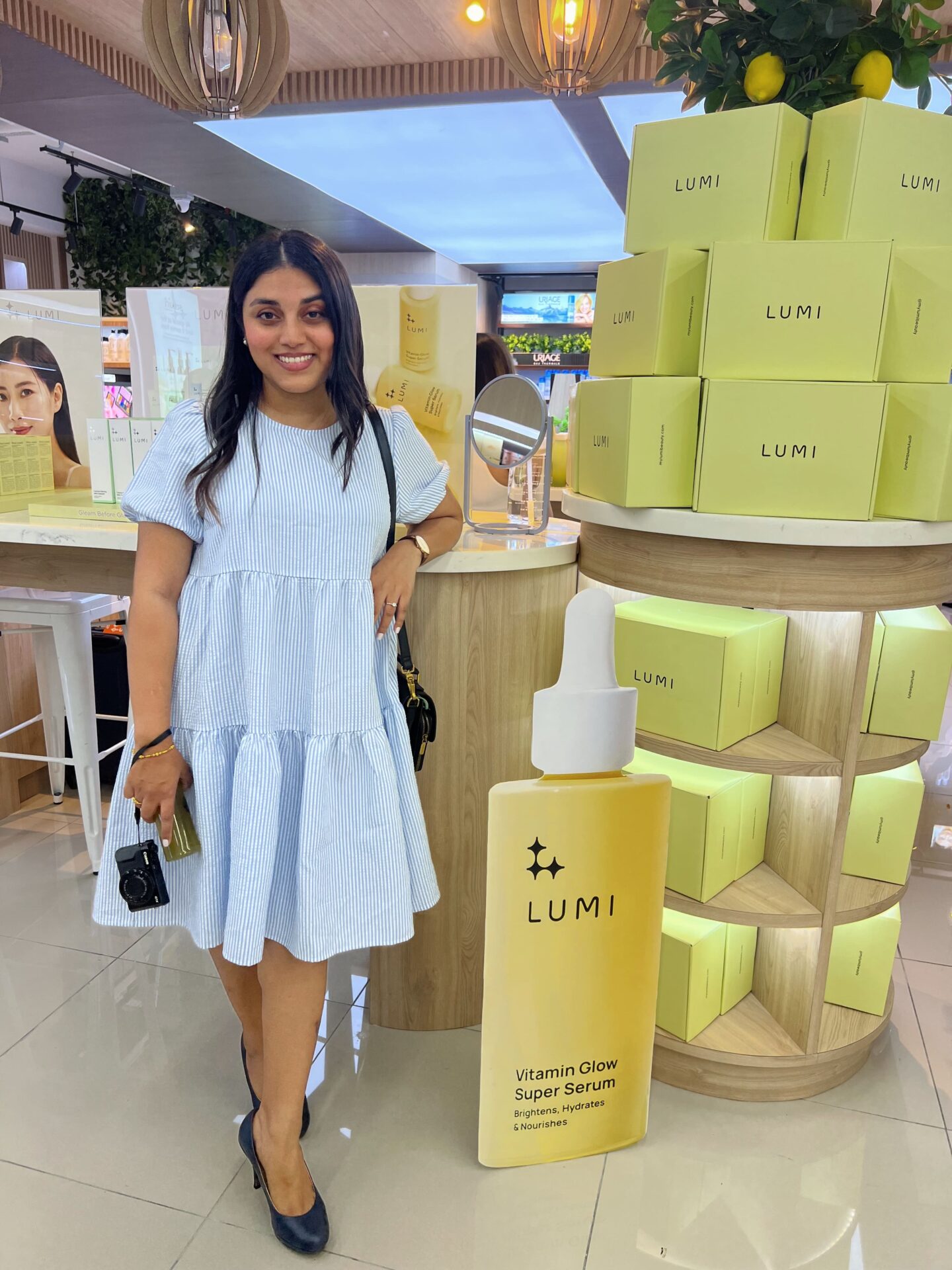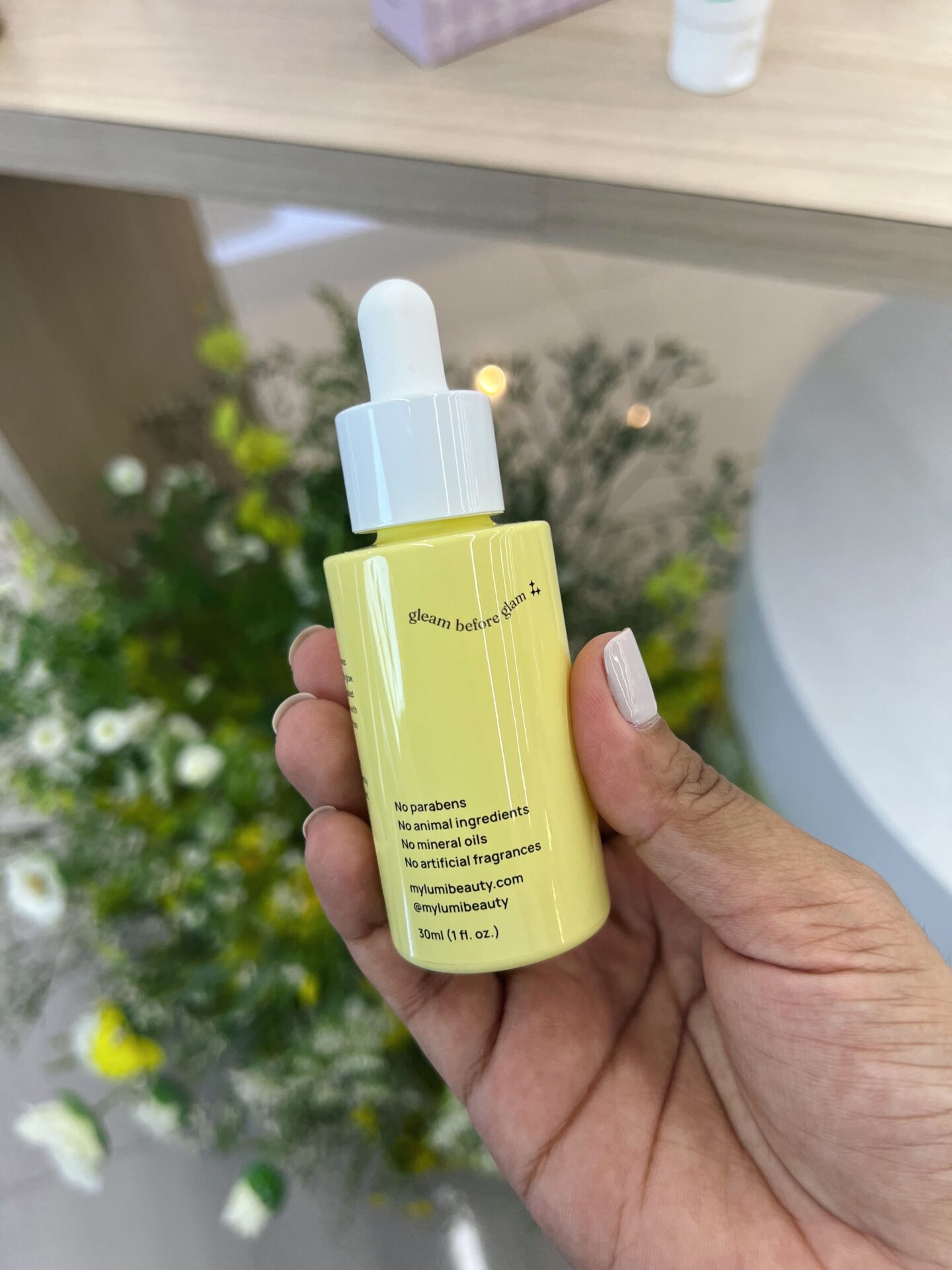 The Vitamin Glow Super Serum offers an array of impressive benefits for your skin:
Brightening Uneven Skin Tones: The citrus extract in the serum works wonders in brightening and evening out your skin tone, revealing a more radiant complexion.
Age-Defying Effects: Apple extract, with its anti-ageing properties, helps diminish the appearance of fine lines and wrinkles, giving your skin a more youthful appearance.
Smoother and Suppler Skin: The presence of grape extract in the serum promotes softer, suppler skin by maintaining optimal moisture levels.
Antioxidant Protection: The serum's formulation, enriched with citrus extract, helps combat free radicals and protect your skin against environmental stressors, contributing to a healthier and more resilient complexion.
Lumi Beauty's Vitamin Glow Super Serum, unveiled during their grand launch at Ascen Plus Pharmacy, is a skincare marvel. Powered by citrus, apple, and grape extracts, this serum brightens uneven skin tones, provides age-defying effects, and ensures smoother, suppler skin. By incorporating the Vitamin Glow Super Serum into your skincare routine, you can unlock a radiant and healthy glow. Visit Ascen Plus Pharmacy today to discover the transformative power of Lumi Beauty's remarkable skincare range.