On Tuesday – May 07, 2019
The Body Shop Malaysia had hosted a perfume party of their newest launched perfume called the Scents of Life in the heart of Kuala Lumpur, at Bukit Bintang in conjunction with the Holy Month of Ramadan. It was indeed a spectacular event and I must give my appreciation and praise to The Body Shop Malaysia team for always coming up with jaw-dropping interior designs when it comes to event launches, making it a perfect place to snap Insta worthy pictures!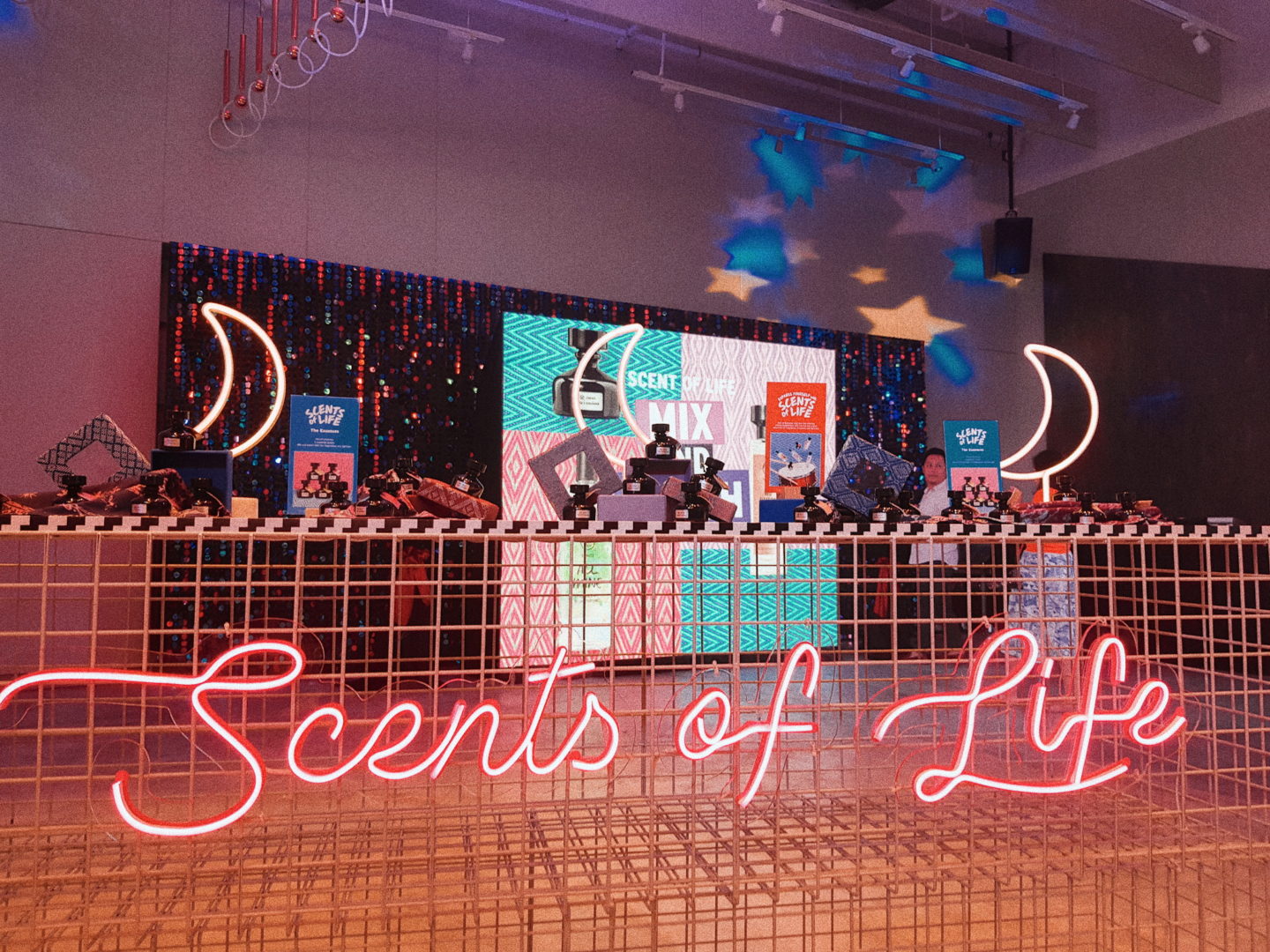 The key highlight of the event is to understand more about how perfumery has come about and evolved today. I have learned about the art of mixing perfumes into a signature scent that personates our individuality. The best part of all I got to meet the man behind the Scents of Life fragrances Roger Schmid on how this outburst of mix and match was born.
When we smell a particular fragrance, such as, say, clean laundry or a fresh peach, we instantly and unconsciously connect that smell to a portion of our memory. The smell can evoke feelings and bring back memories that we forgot we had.
There are 3 essentials of the Scent of Life that consists of 5 different scents in the form of Perfume Oil, Eau De Toilette and Body Mist. There were 15 types of scents in one range! How cool is that!! This new fragrance launch is unique because it allowed media/bloggers/influencers to mix and match the scents to create their own preferred scent.
Moreover, a special guest, Roger Schmid who is the Group Advisor on Innovation shared his experience about the fragrance industry and how Scents of Life was created. He shared the techniques of layering fragrances to have a unique blend that reflects your creativity. It was such a great insight into learning.
I choose 'My Pick' body mist because it is more delicate, floral spritz infused with soothing notes of clementine, amber, peony and pear blossom. This body mist is one of their Scents of Life collection, which allowed me to express myself by creating my own unique scent. I mixed and matched them! Felt really good when I created a unique outburst of fragrance, some hidden talent I guess, HA-HA!! The base of the mask: creamy, white substance
So go grab your perfume today! Feel empowered and enjoy the fun and freedom of mixing and layering this Spritz with The Body Shop's sophisticated fragrances and potent essences.