Last Friday I attended the Body Shop Dream Big Christmas event in Fahrenheit 88, Bukit Bintang. This event is also a celebration of their Christmas collection previews. My last event with them was during the #DreamBIG for International Day of the girl on 11 October 2019 and it was insightful to learn how The Body Shop supports women empowerment. So let's go back to this event, shall we?
Christmas with The Body Shop Malaysia is always magical, festivity and colorful. This year they collaborated with Fahrenheit 88 to take the grand entrance with the theme #DreamBIG and it was a pretty cozy event. There were huge Christmas decoration and the #DreamBIG mascot girl welcoming by the entrance.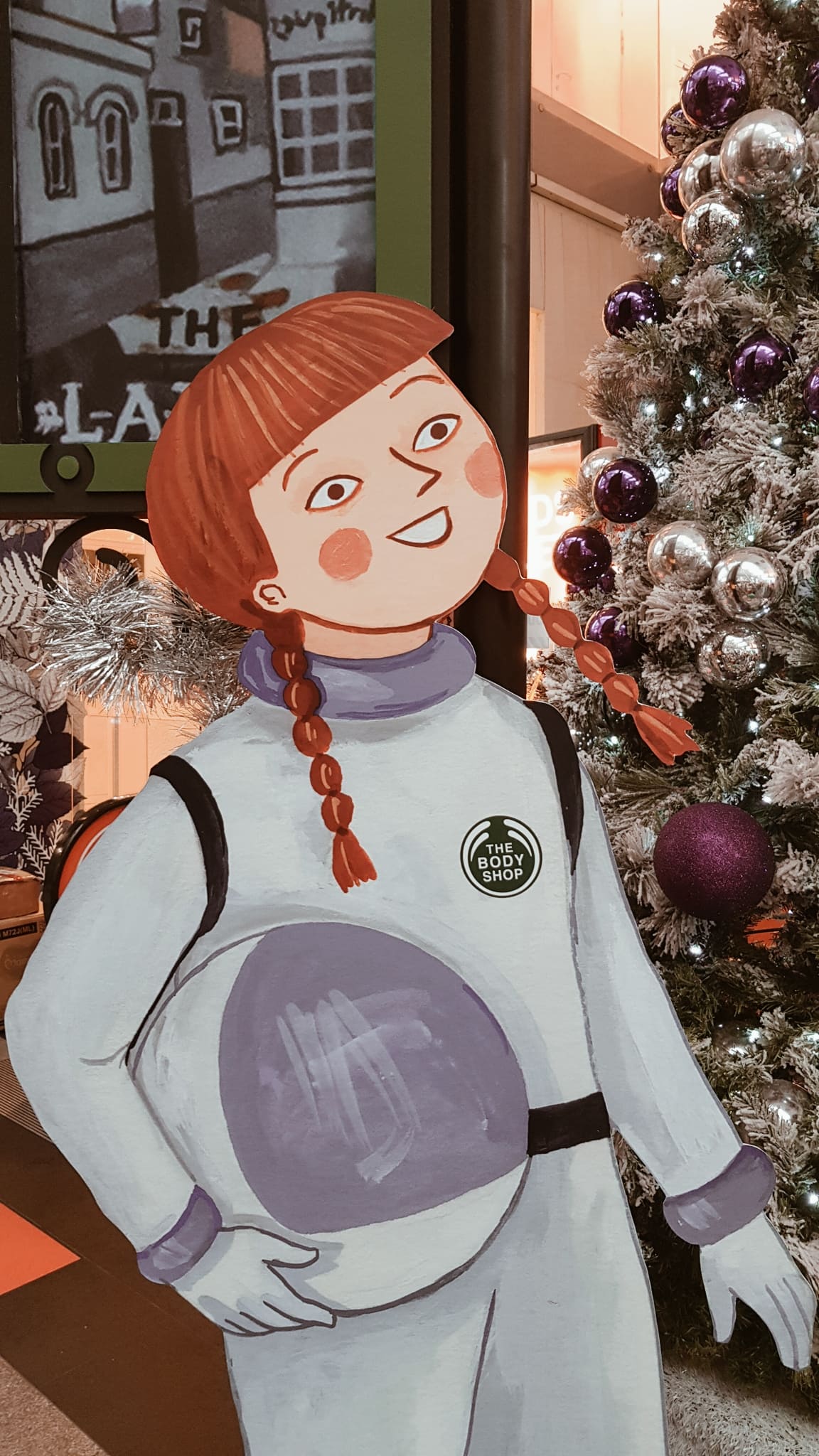 Introducing Christmas at The Body Shop
This year, The Body Shop is aiming high. The new gift collection features bath and body gifts, premium skincare sets and fun-filled novelty gifts perfect for stocking fillers or Secret Santa gifts. There are 3 seasonal ranges exclusively for Christmas 2019, the fresh and fruity Juicy pear, indulgent Warm Vanilla and fruity-floral Rich Plum.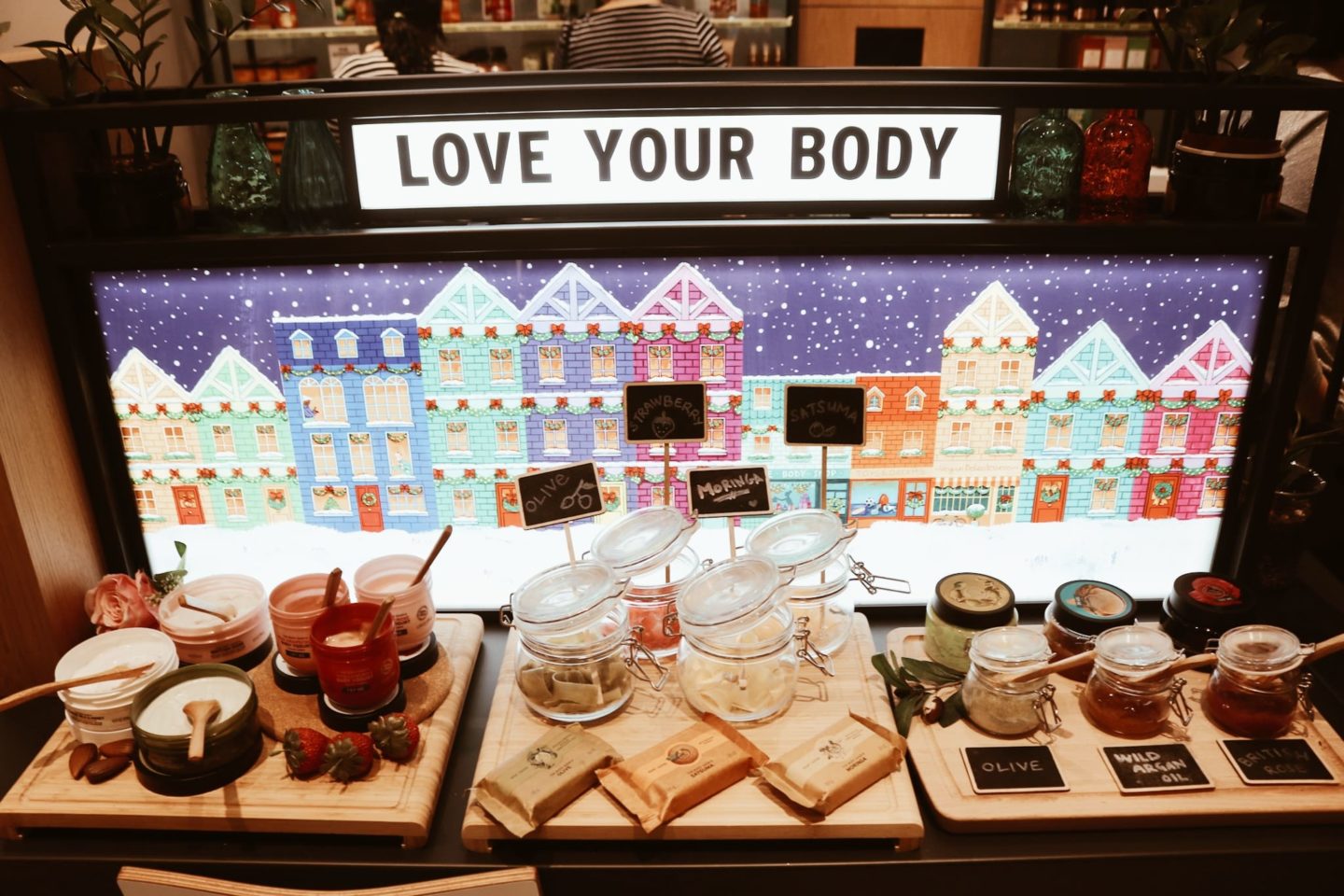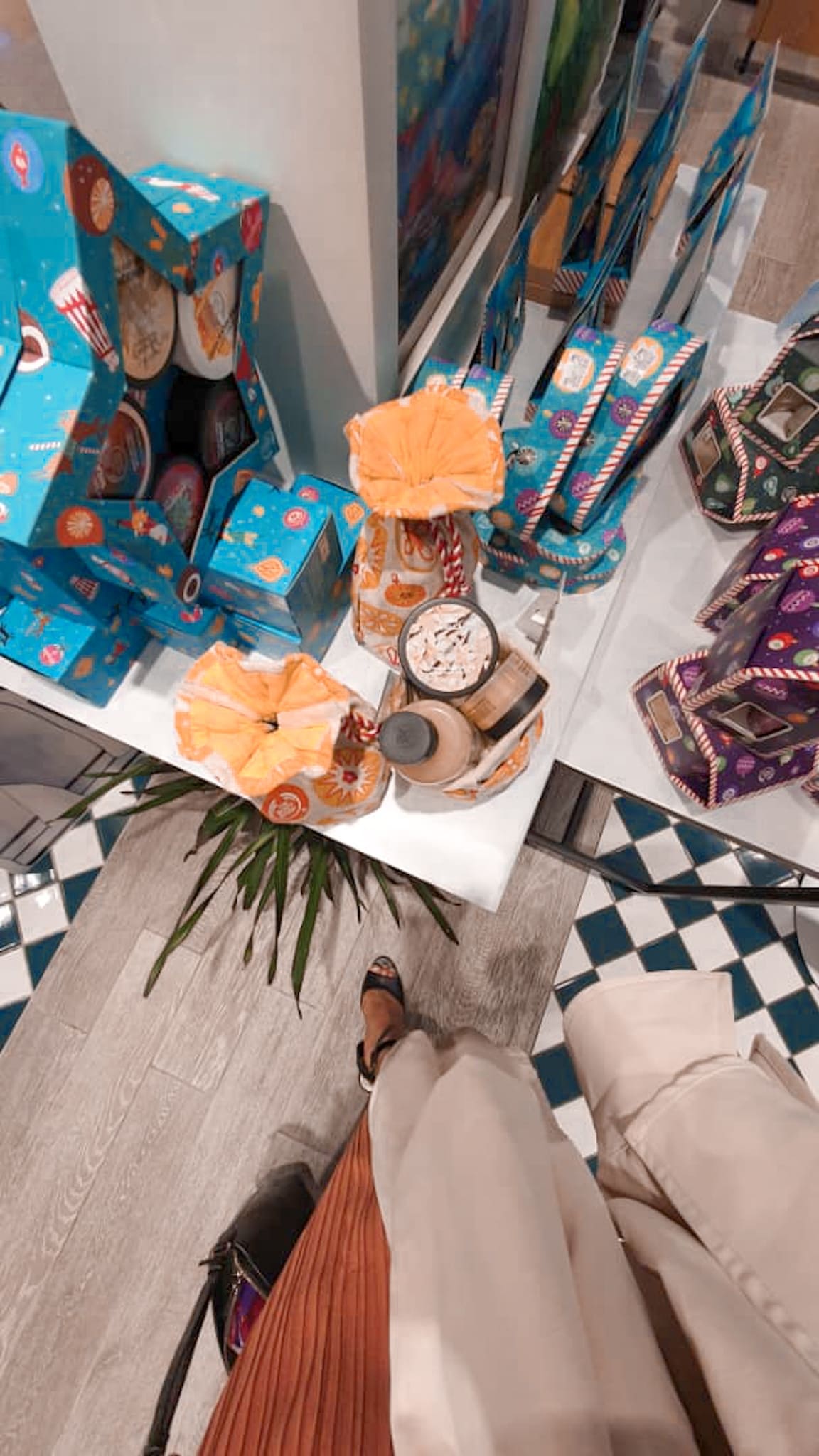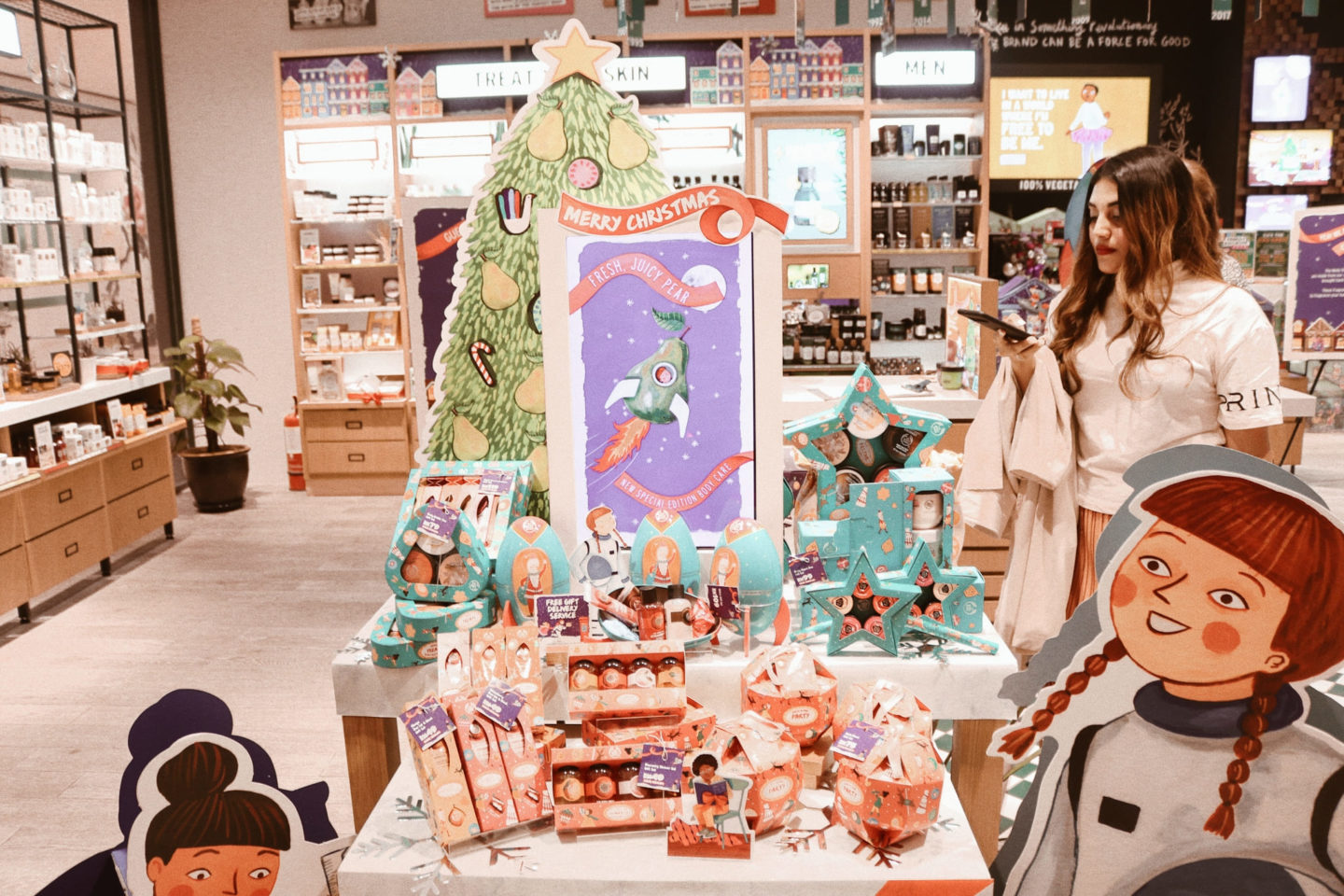 When I stepped into the store, there were few booth to-go where the new range items will be displayed with a fun trivia game. One of them was 'guessing the right scent of the product' where I was blindfolded and on each of my hand, I had a pamper hand massage using their new holiday season scent, the Rich Plum and Juicy Pear. Luckily for me, I guessed them accurately and was gifted away with the Rich Plum. I absolutely loved the frosted plum smell.
With my hands smelling fruity, I moved onto the next booth where I was given a makeover using the Christmas Party Collection: Drops of Glow Lustre Finish Creator and Shine Lip Liquid. The Drops of Glow Lustre Finish Creator is a great base for makeup to give the entire face a nice glow or can be used just on high points such as cheekbones. So say hello to your versatile new strobing obsession!
Last but not least, the concept of 'Bring Back Our Bottle' was pretty interesting. The Body Shop had shared their environmental contributions of 'Closing the Loop' plastic recycling project. The Body Shop encourages customers to bring back old/empty bottles, but what do they actually do with it? The Body Shop actually recycles the package and gives it a second life as a fragrancer! Each plastic fragrancer has the same scent as it's original product, and one can soon purchase this in-store. Bringing your old packaging will also allow you to get RM1 off your purchase. Speak about environmental sustainability!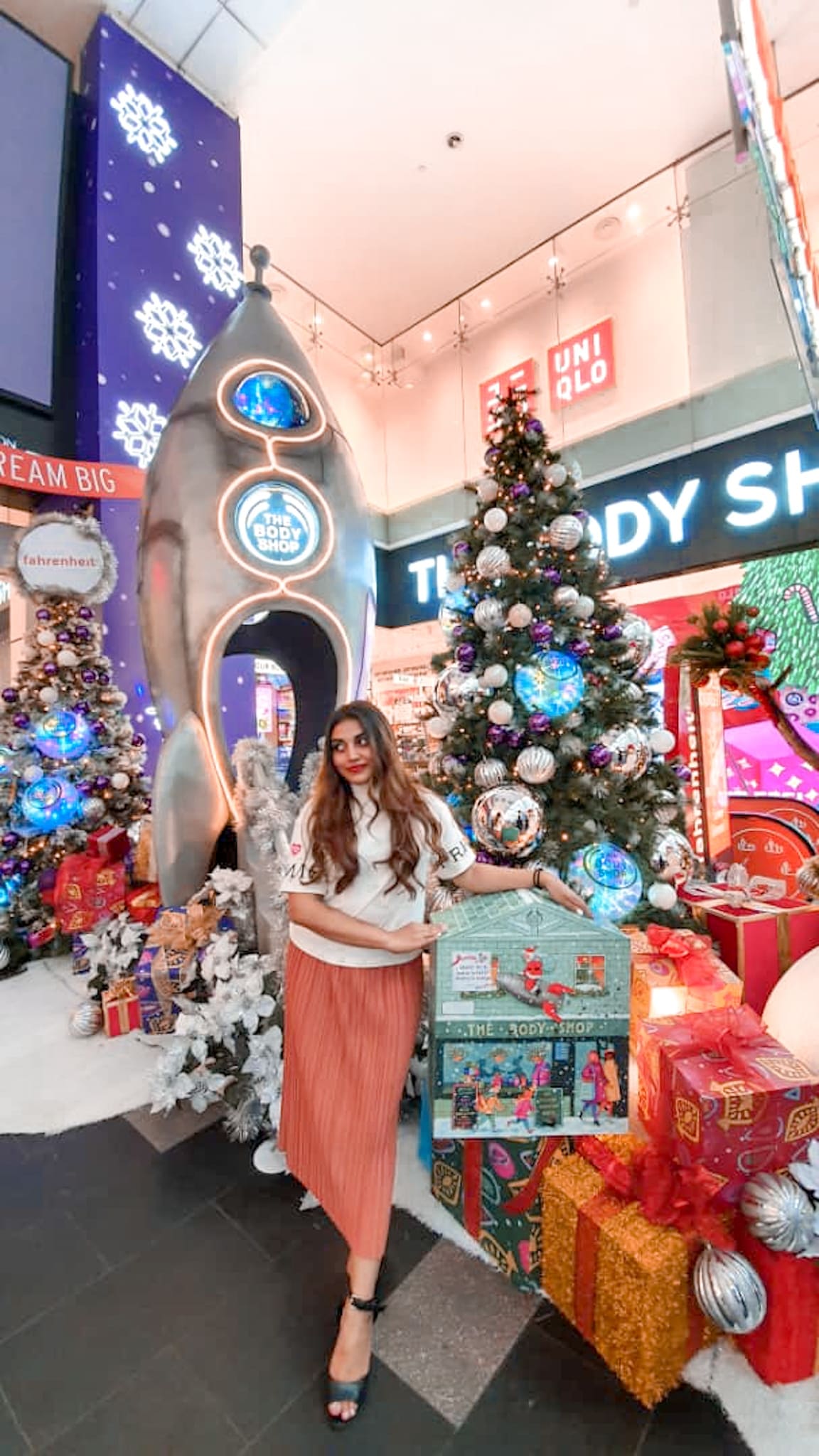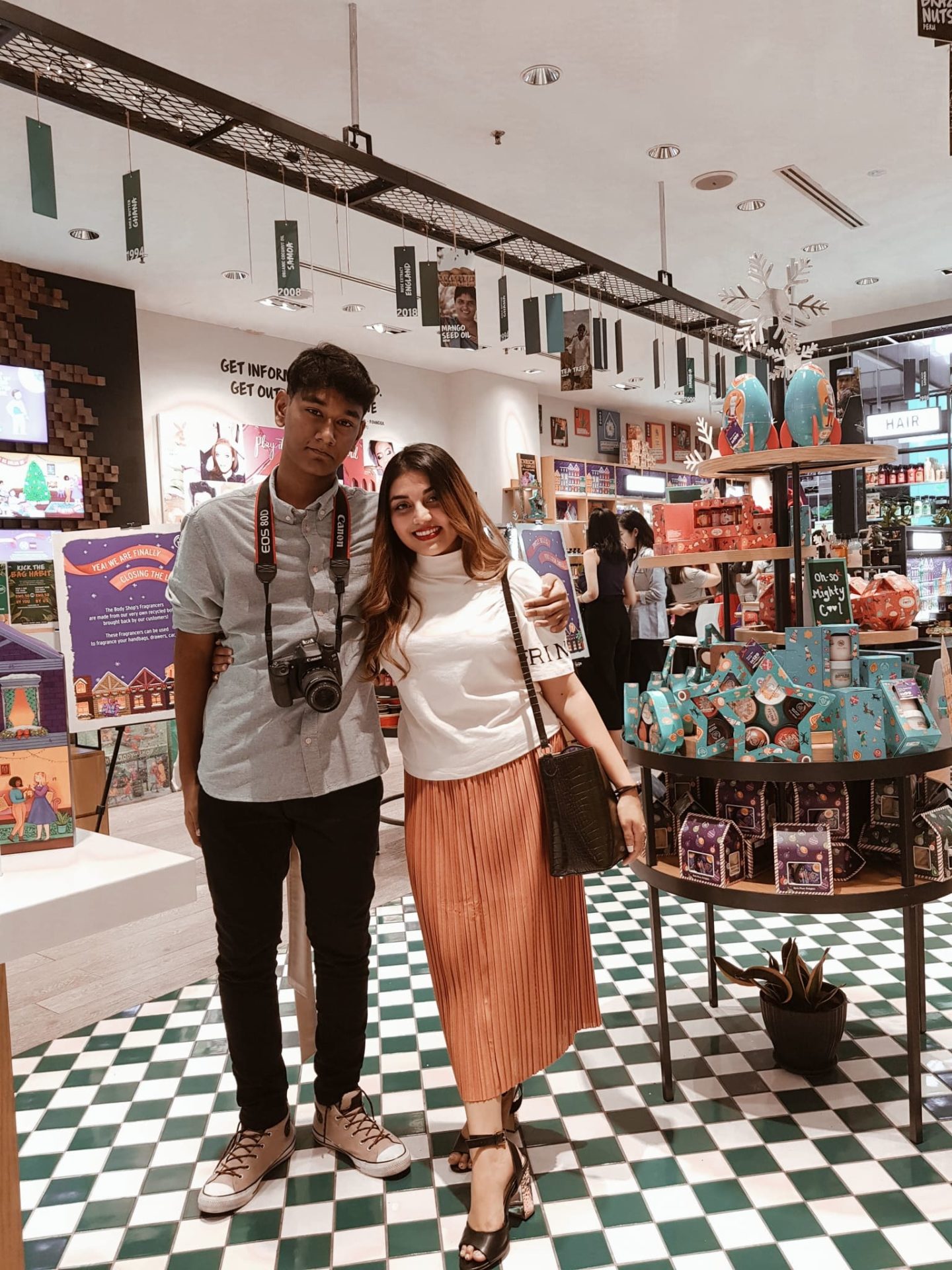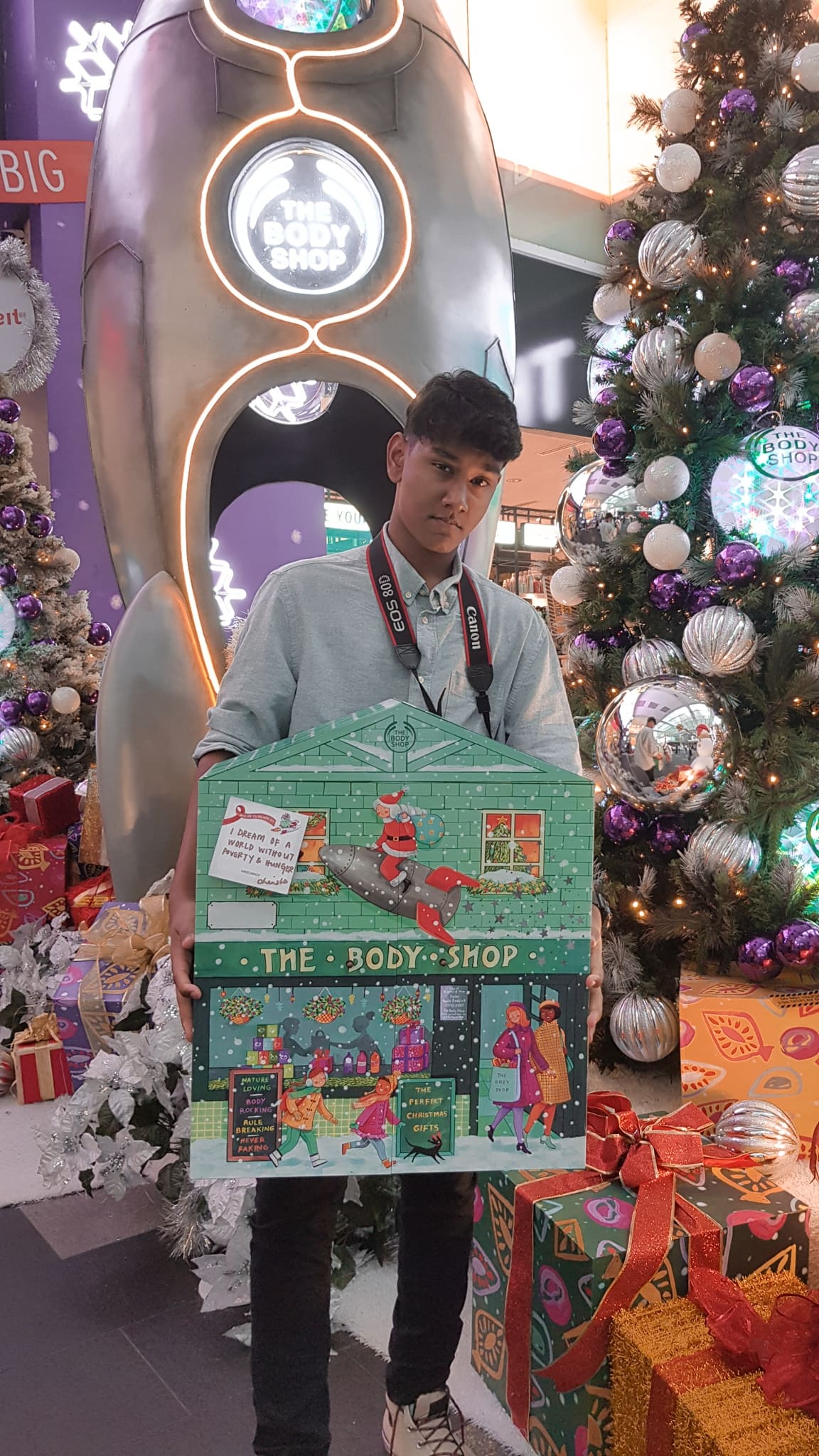 At the very beginning of the event, we were asked to write a wish on a small piece of paper and to expect a gift in return. By the end of the event, everybody was sent home with this huge Christmas present. Thank you The Body Shop Malaysia for a lovely event and sharing this space with my little brother made my entire day merrier.