Drum rolls… Natura, the global cosmetics company founded in Brazil has arrived in Malaysia! Isn't it amazing? Last week Wednesday, October 9th was the official launch of its business in Malaysia through the opening of a pop-up store in Sunway Pyramid.
Natura's decision to enter the Asian beauty market was driven by the company's core commitment to delivering a positive impact across the globe and the desire for sustainable, high-quality products that consumers across the region are demanding. They have an amazing strategy to reach out to wider range of customers through their established omnichannel strategy which comprises E-commerce, social selling, and physical stores. Around 300 items from the Natura portfolio will be offered under the brand Ekos, Chronos, Lumina, Mamae e Bebê and Natura Homem – as well as fragrances from the Brazilian Perfumery House. Did I also mentioned, all products are 100 % V E G A N.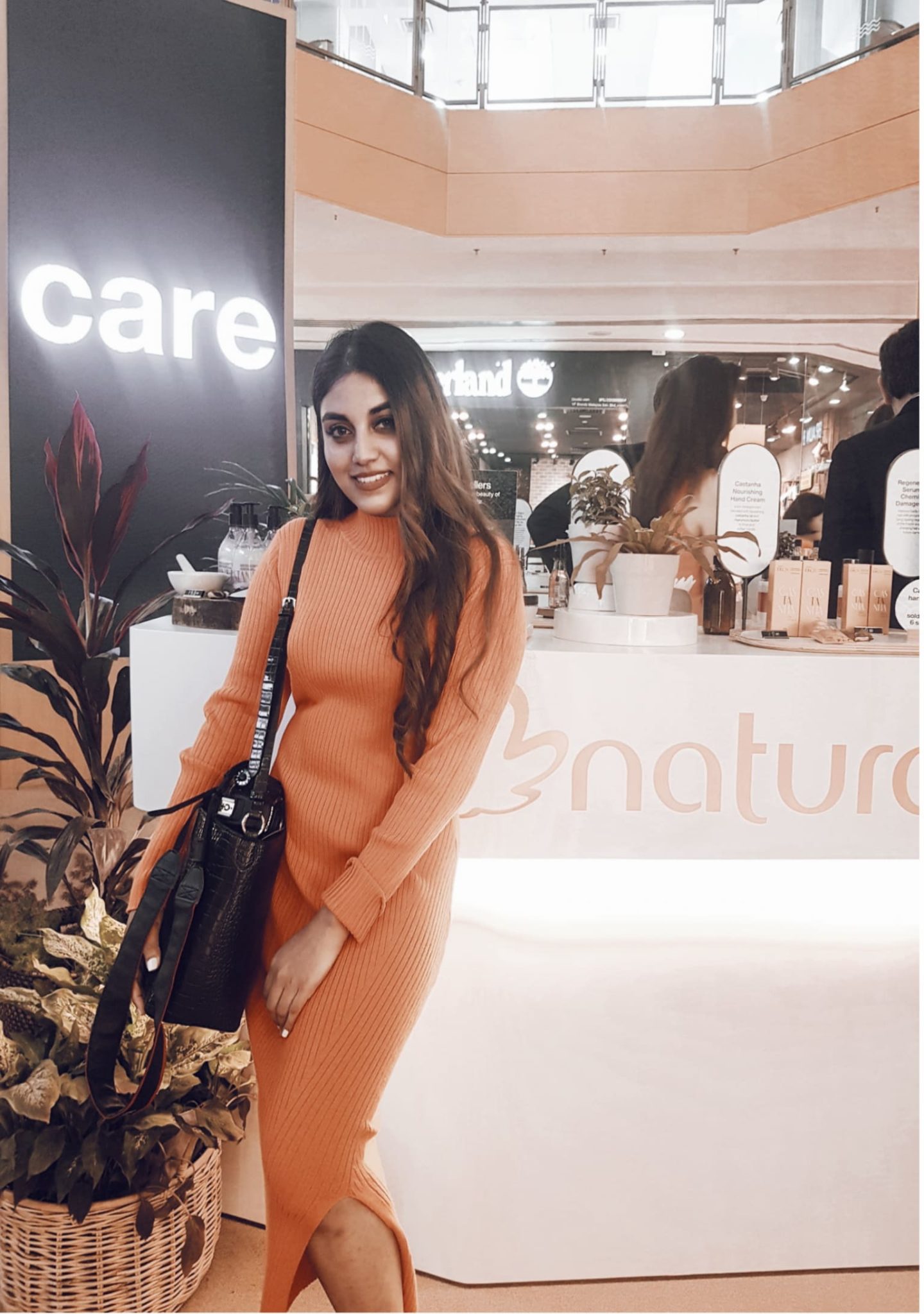 About Natura
Founded in 1969, Natura is a global presence care cosmetics group headquartered in Sao Paulo, Brazil. A leader in direct selling with more than 1.7 million consultants – a result of the combination of Natura, The Body Shop and Aesop brands. Today, Natura & Co is among the largest pure-play beauty group in the world and a major force for good in the industry. It is ranked as 15 th amongst the most sustainable companies in the world. It was the first publicly-traded company globally to receive a B-corp certification in December 2014, which reinforces its transparent and sustainable social, environmental and economic performance.
It is also the first Brazilian company to obtain the 'THE LEAPING BUNNY' seal, granted by the animal protection organization Cruelty-Free International back in 2018. This demonstrated the company's commitment not to perform animal testing of its products or ingredients. With operations across Latin America, the United States, France and now Malaysia, Natura's products can be purchased from Natura Beauty Consultants, through Natura's e-commerce platform or in-stores.
Visit the Sunway Pyramid pop-up store which is larger than usual in a prime location in the Sunway Pyramid mall (old wing), they certainly have a unique store for all consumers. This includes a skincare interactive wall, free skin, and hair analysis, a fragrance personality analyzer, and a pampering hand massage whilst enjoying a VR adventure through the Amazon forest. Alternatively, visit their online store at Natura Malaysia.