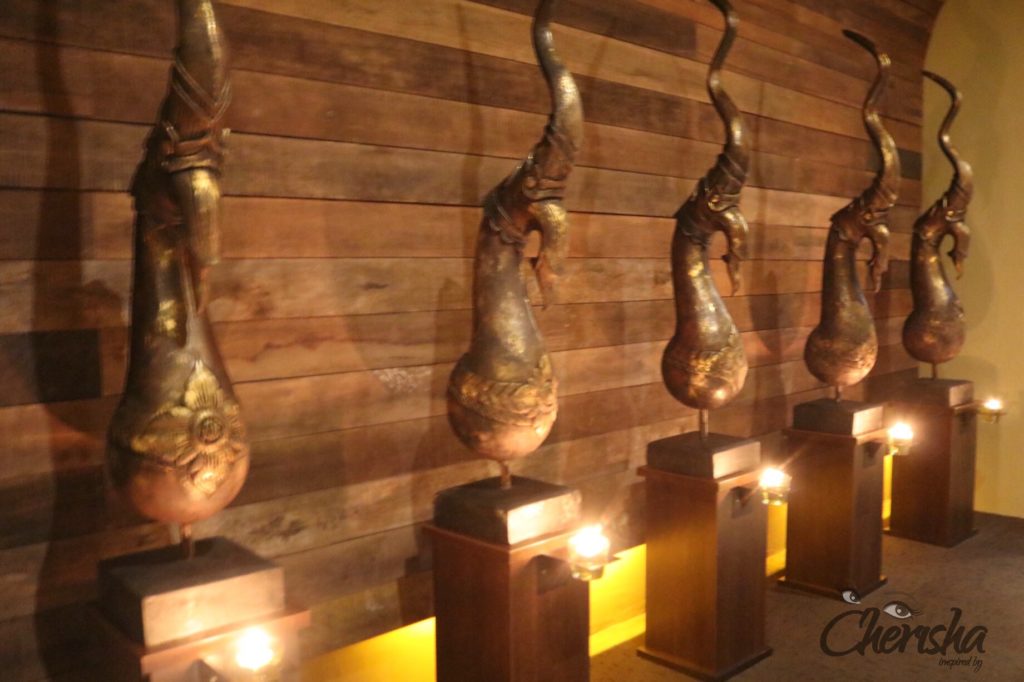 © 2017 All Rights Reserved
Thai massages have always been my preference especially Thai Odyssey's Aromatherapy Massage. It not only benefits an individual body but the gentle pressure on energy lines of our body (the 'yoga-like' stretching to relax the whole body) is a deeper level of art. This deeper level of relaxation improves the individuals' personal outlook, emotional status, mental well-being, improved blood circulation, and relief of pain.
One should pamper yourself with a good massage as we deserve to contribute to our well-being. It helps to de-stress and loosen up your body and it is great for those who have had a hard working week
What is Thai Odyssey?
Thai Odyssey is my favorite massage parlor! They always assure a spa experience that will nurture both the body and soul. Recently, my sponsored aromatherapy massage was at their newly launched space at the Seremban Gateway. Congratulations Thai Odyssey and thank you!
Benefits of Thai Odyssey's Aromatherapy Massage
Unlike other massages, an aromatherapy massage is mainly centered on using different types of aroma oils during a massage session.
Here in Thai Odyssey, before any massage therapy starts, customers are able to choose the type of massage oil that they prefer. It is an excellent blend of oil and aroma that leaves you feeling good. I believe that these massage oil not only improve our mood but also enhance our mind and body connection.
The Aromatherapy Oil Selection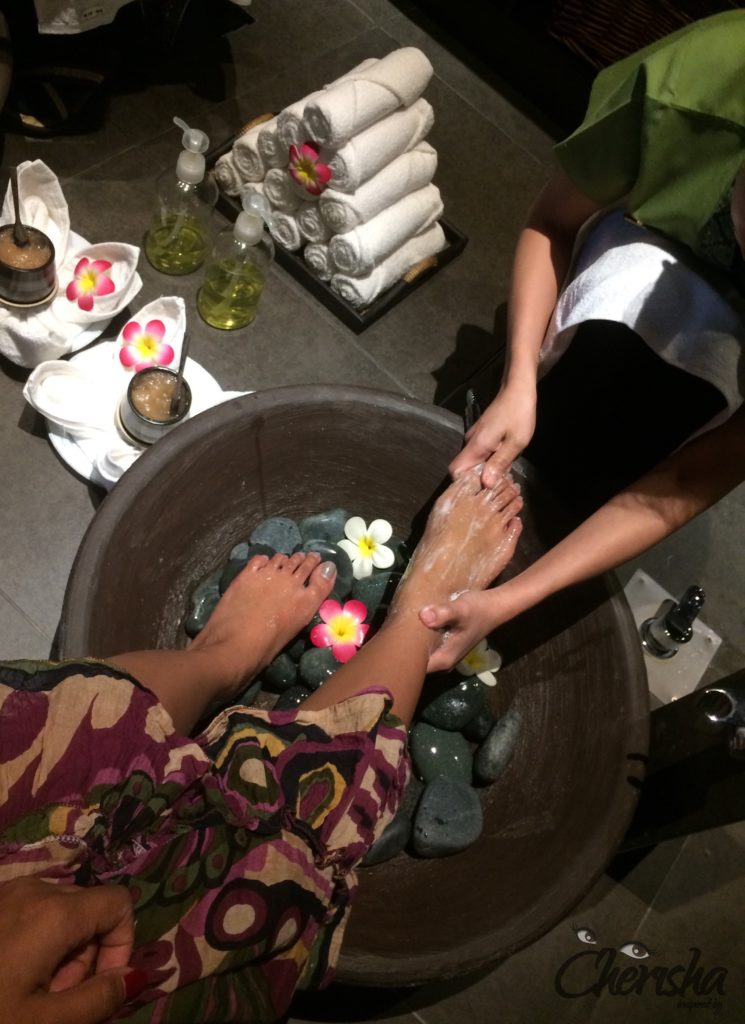 I went with the Purify aroma oil because it detoxes the body and my sister went with the Energy aroma oil to help her with muscle relief (she just got hitched!). The important element of aromatherapy massage is synergy. The combination of numerous essential oils can actually create a more powerful effect than the oils would have on their own.
The Thai Cultural Atmosphere
Key Rules for Aromatherapy Massage in Thai Odyssey
Each massage session you are required to just be in your towel and underwear as the aromatherapy massage involves your entire body. We were given a shower cap, disposable underwear and once we are ready, the masseurs will then bring you a cup of warm herbal tea and right after the warm tea, the massage starts. Read here for more details of the tea served.
Truth to be told, the massage involves yoga type stretching of the major muscles in the legs, neck, and back. This form of massage is very helpful for persons with muscular soreness or for those wishing to increase their flexibility. Thai massage involves the masseur stimulating several of the major energy lines and it is believed the circulation from within flows through.

Throughout the massage session, I was feeling so relaxed that I fell asleep.
---
Purchase their custom-made products
Now here's the good news, you may also purchase their offered product in various range, from body scrub to massage! It's usually placed at the front desk pathway.
That's my Saa-Waa-Dee-Kaa Girls! – The Talented Thai Therapist! One thing about the masseuse, they never fail to put up a smile from the beginning until the end of the session. In my honest opinion, they are always warm people that assure you are feeling comfortable throughout the session until you leave the premises.
I was delighted to share this special time with my newly married sister, this was more like our own sister time which I treasured. Thank you Thai Odyssey, we had a great time. Both massage and bonding!
Aromatherapy massage has powerful physical, emotional as well as mental affect and described as a relaxing and rejuvenating experience. I definitely had mine, and I know you will too!
Do check out the Thai Odyssey in Seremban Gateway and pampered yourselves and your loved ones with the award-winning spa in Malaysia.
For more info, visit http://thaiodyssey.com/
Opening Hours:
10.00 am – 11.00 pm
(Monday to Sunday)
Thai Odyssey Seremban Gateway Address:
No. 12-L1 & 13-L1, Gerbang Seremban, Off Jalan Sungai Ujong, 70200 Seremban, Negeri Sembilan.
OR
Book your appointment by contacting the front-desk – Tel: +606-760 6923