© all rights reserved 2022
Are you feeling overwhelmed with social media? Feeling like you can't keep up with the Joneses? You're not alone. On average, each person spends 5 hours a day on social media. That's a third of our time!
Now, for content creators, that number is even higher. So why do we spend so much time on social media? And more importantly, how can we break free from its grip?
The answer is simple: we need to schedule time off social media.
Yes, you read that right. Time off. From social media.
My most recent tryst with burnout made me think long and hard about the importance of taking a break from content creation. As a content creator myself, it's important for me to be active on social media and to connect with potential clients and brands to grow and expand my online circle. Let me tell you, the work doesn't stop, because the internet never shuts off. Therefore, it is always natural to feel like I should keep creating content, taking photos, engaging with my community, etc.
But that doesn't mean I should be glued to my phone or laptop 24/7. Taking some time away from social media can be good for you too.
Here are 5 reasons why you should schedule time on your social media platforms as creators and influencers: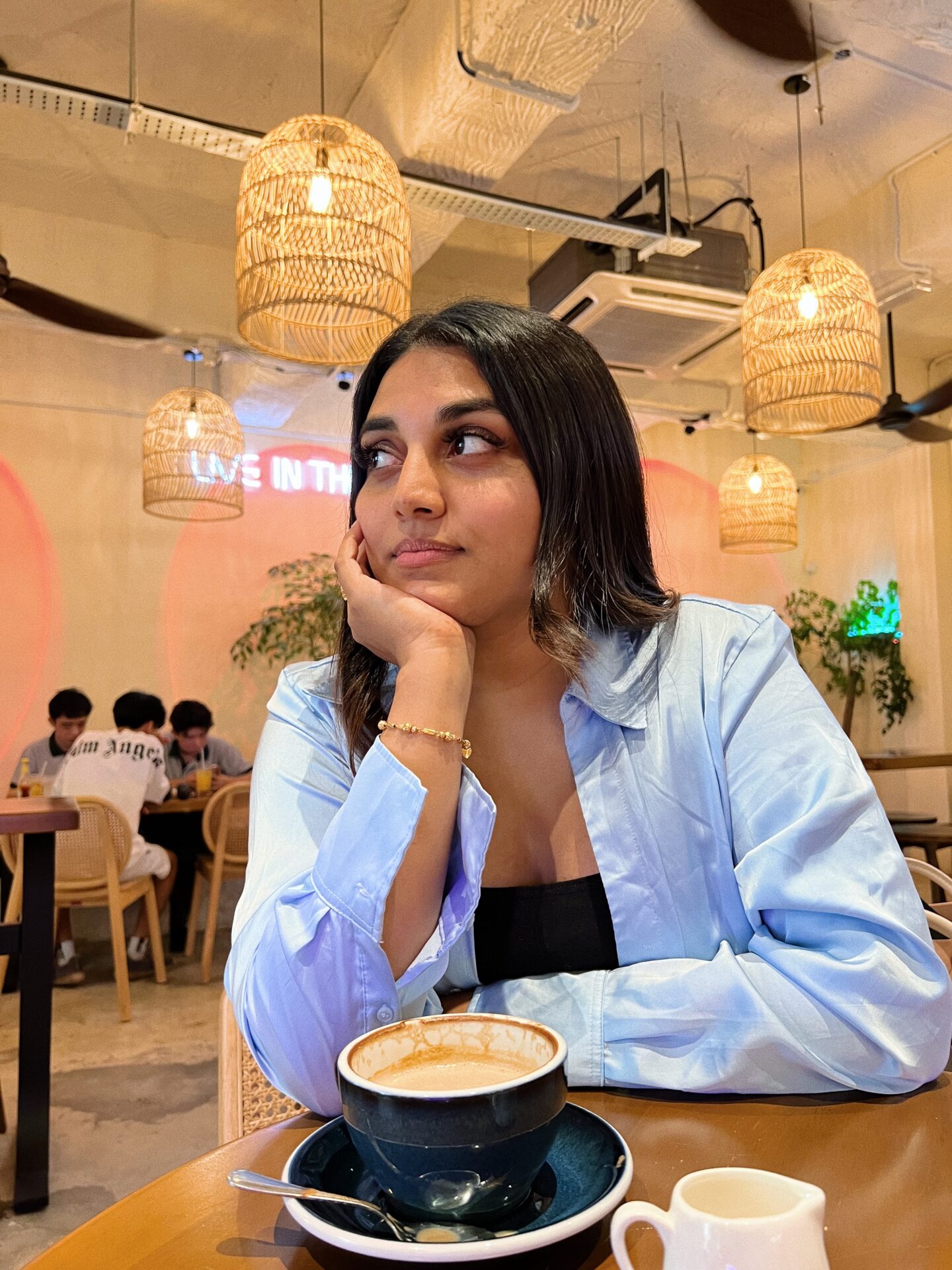 Reason 1: Social Media is Addictive
It's no secret that social media is addictive. The bright lights and constant notifications keep you coming back for more.
And when you're a creator, getting caught up in the quest for likes, shares, and comments can be easy. But spending too much time on social media can take away your creative endeavours.
If you mindlessly scroll through your feed instead of working on your latest project, it might be time to take a break.
Reason 2: It Makes You Feel Burnt Out or Overwhelmed
Constantly putting yourself and your work out there can be exhausting. Even if you love what you do, taking time for yourself is essential.
Scheduling breaks from social media will help you avoid burnout and allow you to come back refreshed and ready to create.
Reason 3: Spending 'Offline' Time Promotes Better Mental and Physical Health
When was the last time you left your house without your phone? If you can't remember, it might be time to disconnect from technology.
Spending time offline has been shown to promote better mental and physical health. And when you feel good, you're more likely to create good work.
Reason 4: It Can Help You Be More Productive
If you're spending more time on social media than you'd like, scheduling some time away from your devices can help you refocus and be more productive.
When you permit yourself to take a break, you'll be able to approach your work with fresh eyes and new ideas. And who knows?
Maybe taking some time away from social media will help you find other outlets for sharing your work, like submitting it to publications or galleries.
Reason 5: Scheduling Time Off Social Media Can Help You Achieve Your Goals
If your goal is to get published or have your content featured on a big brand's page, spending all of your time on social media isn't getting you there. It might even hold you back.
When you take breaks from social media, you free up time that you can use to network offline, submit your work to publications or galleries, or simply focus on creating new pieces.
Scheduling regular breaks from social media will help reduce stress and promote creativity—two things essential for any creator looking to achieve their goals.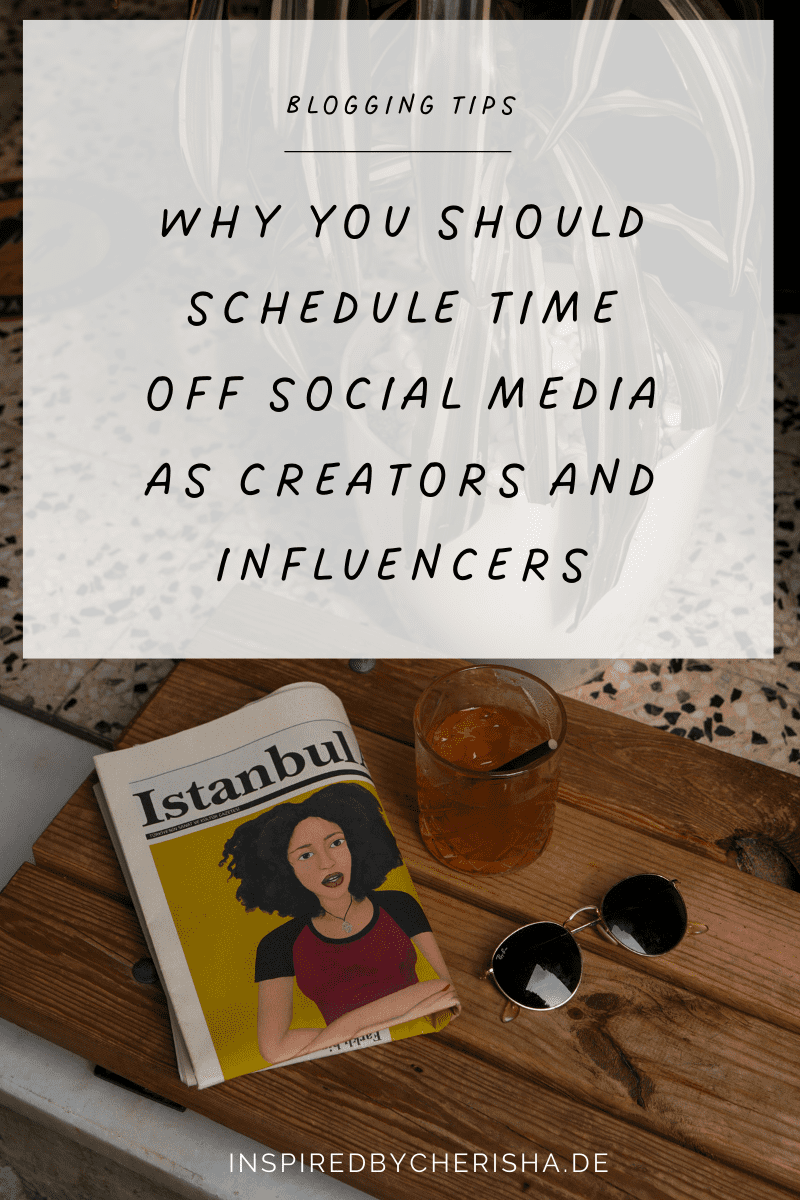 Once you have your schedule, stick to it! It can be tempting to check your phone or log onto social media when you're supposed to take a break. But if you stick to your schedule, you'll be better off in the long run.
If taking time off scares you, I would recommend starting small. Schedule one afternoon off a week, then one day a week, and then two days a week. Or, if you find that you need one week off every quarter, make sure you take that time off. I encourage you to do so, So there you have it! Scheduling time off social media is a great way to improve your mental and physical health, be more productive, and achieve your goals.
For more creator and influencer tips, I recommend checking out:
How to Create a Media Kit for Your Blog or Social-Media – Blogging Tips
6 Ways To Increase Organic Search Traffic To Your Blog – Blogging Tips
7 Things You Need To Include In Your Next Brand Email Pitch – Blogging Tips
Do Brands Pay Nano Influencers (0-10k Followers)? – Blogging Tips