Paris may be the city of love and one of the most romantic places in the world but today I've been having a little romance with the city itself. It turns out I LOVE PARIS. I love the French architecture, its unique museum, the French dessert, the people of France and most importantly with the vibe the city has to offer.
When I was a little girl, the Eiffel Tower is among the places I always wanted to visit, and I remember telling my mother that someday when I am in Paris, I will take a stroll through the city and see the sparkling lights of Eiffel Tower and drink a cup of coffee under the Paris Bridge. And today, it became a reality and the feeling seems surreal. It was like a historical moment for me in my life – being in P-A-R-I-S!
I am on a European gateway for the month. I started my trip from Germany and took a road trip because I wanted to see more and, … road trips are more adventurous and financially reasonable for me (watch my Youtube channel to see my experience too France).
Traveling through the German cities and highway had shown me how beautiful the suburbs of European countries are and one could realize the transitions between these 2 countries almost immediately. The signboard was different, the language, coffee, pastries and sense of fashion is almost the real 'Parisian' show stopper.
My Journey
At first, the travel time made me feel heavy cause I wanted to be in Paris like immediately! Throughout my journey, I was just reliving my childhood wishes and imagining what else I would do once I am in France. The Europeans have a scenic countryside lifestyle and they are rich in agriculture and reserved nature. Every part of the countryside landscape is mind-blowing and soothing for the eye. The journey was about 7 – 8 hours away and we did take breaks in between to rest and before continuing our journey, pretty much the weather throughout our travel seem sunny from Germany and it started off drizzling while we were approaching France.
It was a great feeling to finally arrive in Paris. The travel seemed worthwhile and all the travel hassle turned out to be joyful and meaningful.
Paris, the city of light. A modern city with a very deep sense of history. The people, the language, the buildings and crafts, the tasty yummy croissants and cheese, the Eiffel tower! Everything is historical here. I wanted to experience Paris city life. To travel by the subway metro train, stopping by coffee shops …. as the saying goes, 'you gotta be a Parisian in Paris'.
Day #1
On our first day, the first stop was the most iconic piece of Paris, the Eiffel Tower. The iconic landmark was quite a distance from my hotel, but it's worth the walk because I get to see the streets of Paris and technically speaking that's the whole idea of visiting Paris! From my hotel, I obtained some information from the maps leaflet on the shelve and begun mapping out my day-walking trip and oh boy it was so much more helpful to know there is inter-city train that goes to the places I wanted to visit. This made my day even easier.
The season I arrived in Europe (in general) was on a cold winter season so I had to always be sure to keep myself warm and always take time to find a coffee shop from time to time. Coming from an Asian country, I felt pretty much different from the cold winter weather because we don't have such weather shifts in Malaysia much but truly, it was an outstanding experience of winter!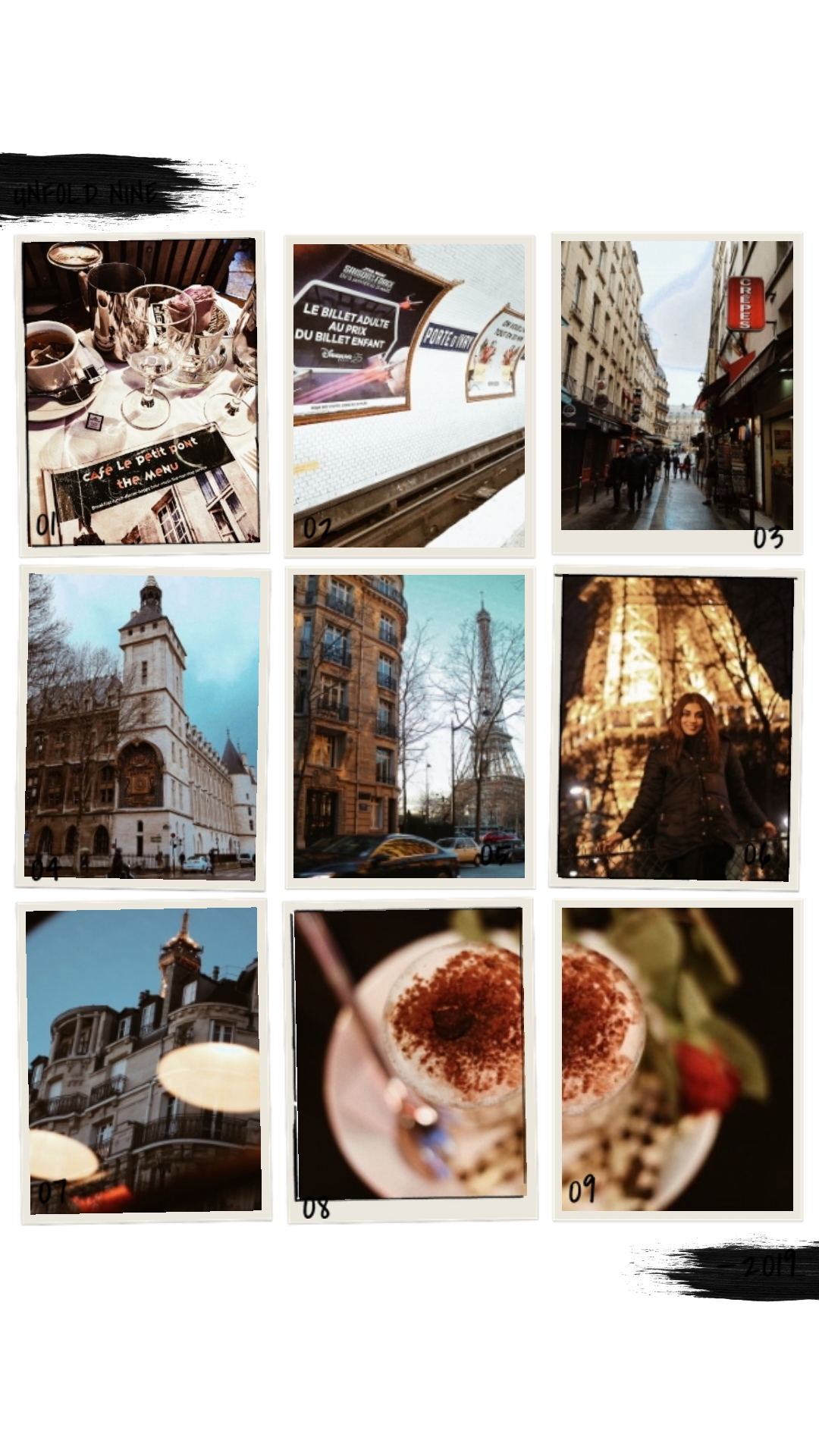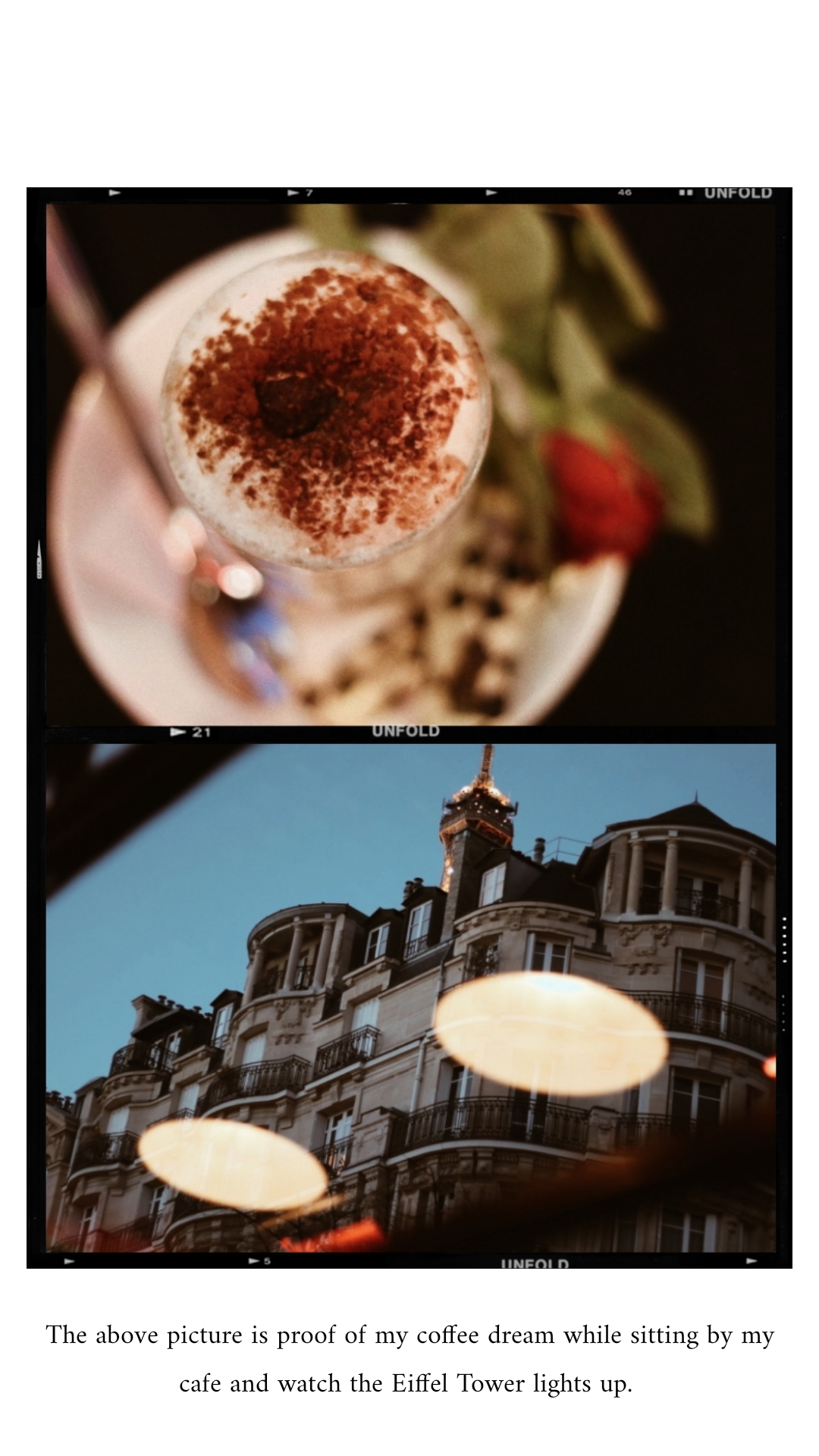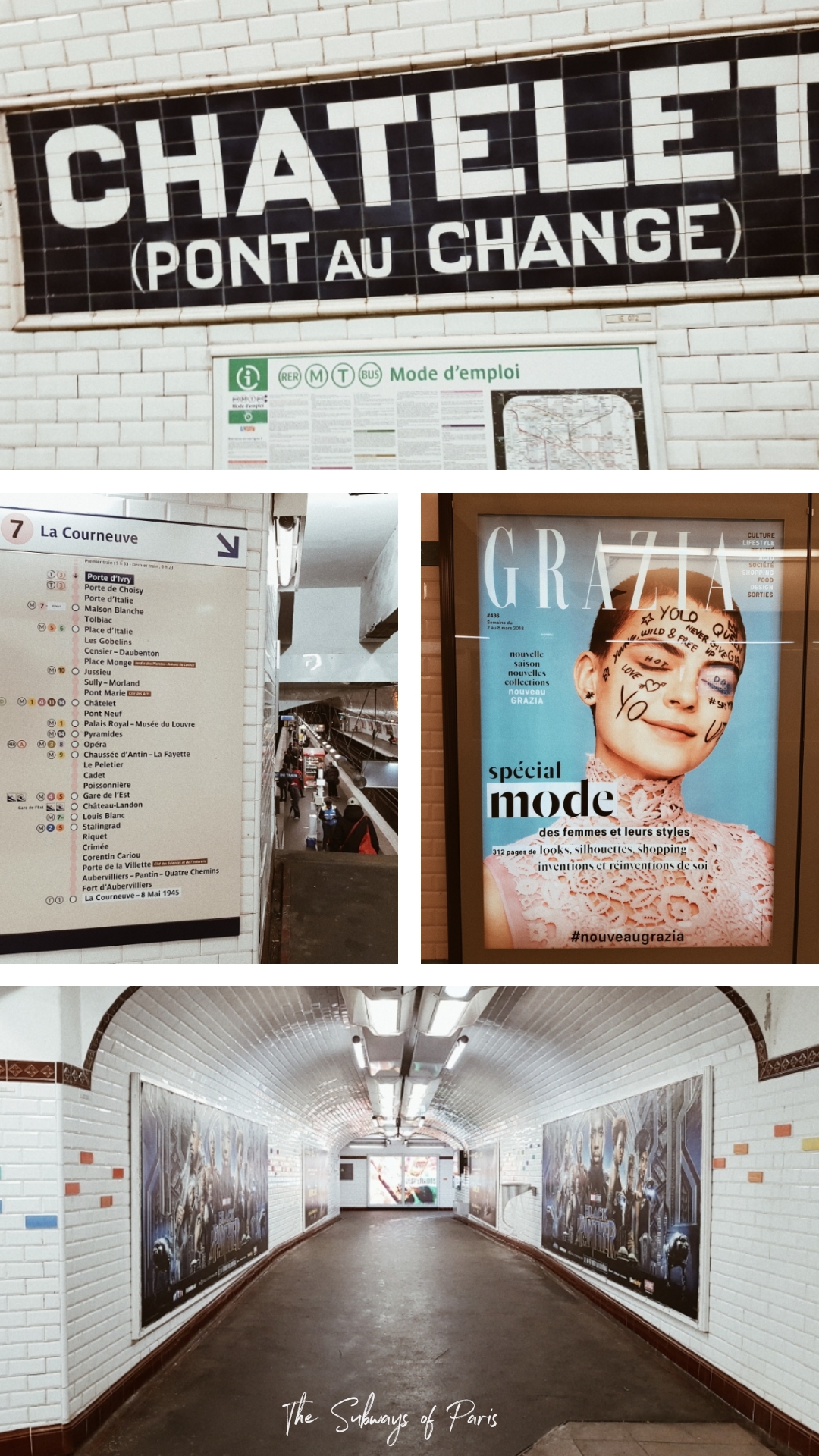 My first impression of getting into the local train was somewhat unexpected. The metro train station was not well kept and that was a culture shock to me, I expected more on Paris but seeing is believing they say – The reality is a lot more different than what I had expected.
There's a lot to see in Paris by way of attractions, but you will soon find these are spread widely apart and a better plan of action is to wander at leisure, stumbling across the big names as you venture on. Starting off you will find plenty of charming cafes as you stroll around.
We grabbed our lunch at the Cafe La Petit Pond, it is a French cuisine near the Notre Dame, this spot is a buzzing atmosphere and we were welcomed with a warm smile and quickly shown to our table. After grabbing lunch, I continued wandering the Parisian streets before making my way to the Eiffel Tower.
I can't help but gaze in amazement by the French architecture, which made me feel as if I just walked back into the Middle Ages. The walk was by the La Seine River and in between, my tour winds through the narrow medieval streets of the Ancient Cloister Quarter on the Ile de la Cité and the Latin Quarter on the Left Bank. It includes Notre-Dame, one of the city's most famous Gothic buildings.
I will never forget the feeling when I was walking close approaching Eiffel Tower that first time. The butterflies, the overwhelming sense of freedom I felt as if I am getting off a moving train – it's still with me today. It is a dream come true, and I believe that when you work hard towards your achievements and life goals, you will get there in time.
When I stood in front of the Eiffel Tower, the moment was like a lifetime – it was surreal! When I was a little girl, I always told my family that when I visit Eiffel Tower I am going to find a coffee and drink it under the tower and watch the beauty of it. And when this wish-list is about to happen, I never missed any chance of it.
The Eiffel Tower, built for the Universal Exhibition in 1889, is divided into 3 levels. The first two floors can be reached by steps or elevators. The top of the Eiffel Tower is accessible with a purchase of a roof-top access ticket – However, I decided to have a view from below.
So, if you have any questions, please ask! There is nothing I would love more than to help in making your trip a memorable one as it has been for me.